Track WhatsApp in an All-round Way

A great program to monitor your children, employee or someone else's WhatsApp data.  

Track WhatsApp Calls

Whenever you get any missed calls or received messages, it will display them for you on your computer, so it's very convenient for you to check who is calling or messaging you when you are not near your phone.

Check WhatsApp Call History

Read WhatsApp Messages

Read all kinds of messages sent by WhatsApp, like text/voice messages, emojis, photos, video previews, GIF previews, documents, etc.

Check Who is Chatting With Whom

View WhatsApp Status

You can view multiple WhatsApp statuses anonymously, as well as deleted or expired ones like quotes, photos, videos, etc.

View WhatsApp Status

Record WhatsApp Calls

Listen to WhatsApp calls with no restriction on both incoming and outgoing calls. Enables you to record WhatsApp calls and record WhatsApp voice messages remotely.

Check WhatsApp Call History
Satisfy All Your WhatsApp Monitoring Needs
The WhatsApp monitoring tool offers every feature you could hope. You can easily save them to the database with the MoniMaster WhatsApp monitoring online dashboard.
WhatsApp Photos
You can see the WhatsApp photos sent and received by your child without letting them know.
WhatsApp Videos
You can view WhatsApp videos without anyone's notice. However, MoniMaster only shows thumbnails of videos to prevent additional data charges
WhatsApp Screenshots
WhatsApp screenshots can help you save messages and know what they're doing.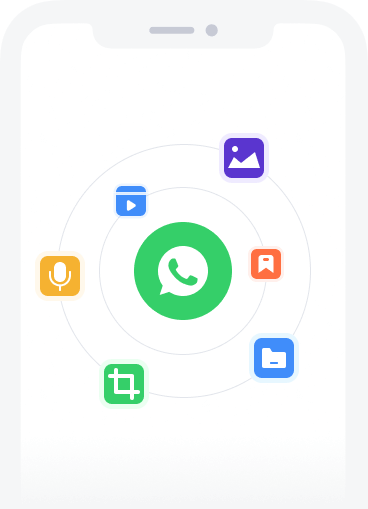 WhatsApp Voices
Listen to conversations on WhatsApp and instantly export the messages to your computer for later viewing.
WhatsApp Documents
All types of WhatsApp compatible files (PDF/DOC/Excel/TXT/PPT/etc) can be downloaded. Deleted files can also be recovered.
WhatsApp Activities
All activities you can check, like screen time usage, using frequency, and exact login date & time.
Start Monitoring WhatsApp with 3 Steps
Start monitoring WhatsApp activities with 3 simple steps.
1.Sign Up

Register an account with an actual valid email and purchase the plan so that you can unlock all the features.

2. Download and Install

Install the MoniMaster WhatsApp Monitoring on the target device. Then, follow the simple instruction guide to verify the setup.

3. Start Monitoring

View all WhatsApp activities on the monitoring panel without knowing.
What Users Are Saying
I want to thank you MoniMaster. It makes me easy to know what my kids are doing on WhatsApp. It is easy to set up and use. With this all-in-one system my kids are never out of reach. I like it well and recommend to my friends.
I am so lucky to meet MoniMaster. It helped me to confirm my husband's infidelity, and through his whatsapp messages and calls, I had proof that he was cheating on me.
My son really like surfing the Internet and he always deletes messages on it. But with MoniMaster, all problems have been solved. I can check all deleted messages and calls on it. What a wonderful app!
MoniMaster let me know keeping my children safe on the Internet is easier than I think. By recording her video calls and see exactly what she's talking about. I can greatly reduce the chances of child being exposed to inappropriate material or potentially harmful situations.