So, what are geofences? Geofencing is referred to as virtual boundaries set for someone. It may be a child, a vehicle, or anything else. When the moving object or a person leaves these limits. The owner will get a notification. Here, we'll give you more details about geofences.
What are Geofences Alerts?
NOTE:
If you want to learn about Receive Geofence Alerts on Android, move to Part 3 and you can try MoniMaster for Android to view location on Android.
Geofencing is commonly used for security purposes. For example, consider a vehicle. The owner defines limits using geofencing. So when the vehicle exceeds/crosses these limits or enters the specified area. The owner gets a notification about the status of their vehicle. This is actually called geofence alerts.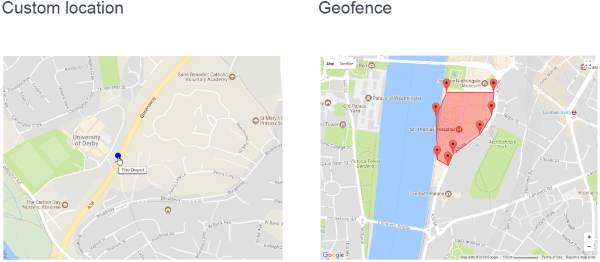 We can also define geofencing as imaginary or virtual boundaries. It is one of the best security tools that you can set up for your kids, your vehicle, and other purposes. It gives you real-time updates on where are your kids, or vehicle. You can use the GPS tracker to find kids. A person can set geofence alerts for multiple areas at the same time. Such as Schools, churches, parks, etc.
How Does Geofence Work?
Geofencing is a location-based service, where software or application uses GPS, cellular data, Wi-Fi, or RFID for triggering a pre-programmed action.
When a mobile phone or RFID device enters the geofence area (Geographical location Set by the owner). The user receives notifications or alerts. How Geofencing works/ here is a complete process.
The first step is to set virtual limits. In this process administrator set up virtual boundaries.
The next step is to sign Up for an app that offers you a geofencing facility. You have to load these limits and the target's detail.
Now you are ready to receive geofence alerts when the target leaves or enters the limits you defined.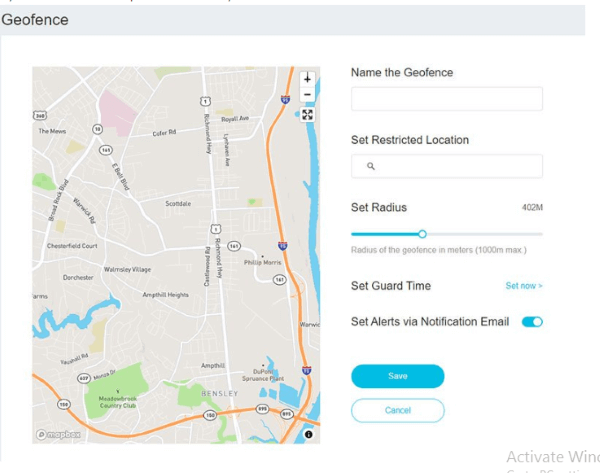 How to Get Geofence Alerts on Android?
It is important to keep an eye on your kids. Similarly, you must secure your vehicle to avoid any misshape. For this, you can simply do geo geofencing. We already discussed geofencing meaning is to setting virtual boundaries.
For this purpose, you will need a geofence tracker app. Using of this you can get geofence alerts. We have brought you a tremendous geofence tracker app i.e. MoniMaster. Using MoniMaster for Android you can get Geofence alerts on android as well as iOS. Let's discuss some features of it.
Real-Time Location:
This app lets parents to see their children's real-time location. So Parents can easily get Geofence alerts if they subscribe to this app.
Travel History:
Besides real-time location, Monimaster stores complete travel history and time consume at each location.
Text & Call Logs:
Using the geofence tracker app parent also get complete access to their kid's texts and call logs.
Browsing History:
Parent can see the browsing history of any target device using MoniMaster.
Media Files:
MoniMaster gives you access to the media file stored in the target device.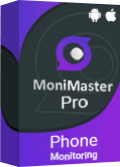 How to Get Geofence Alerts by MoniMaster for Android?
To get alerts on the geofence tracker app i.e. Monimaster you have to follow these simple steps. This method is for Android. In the next topic, we will also discuss how to receive Geofence Alerts on iPhone.
Step 1. Purchase Your Favorite Plan:
Buy the plan you like and fill in the relevant information. Use valid information to avoid any problems.
Step 2. Download App and Verify setup
The next step is the activation of your account. After registration, you will receive a confirmation email from Monimaster. Click on the link to activate your account. Now you have to download and set up the Monimaster app on the target android Phone.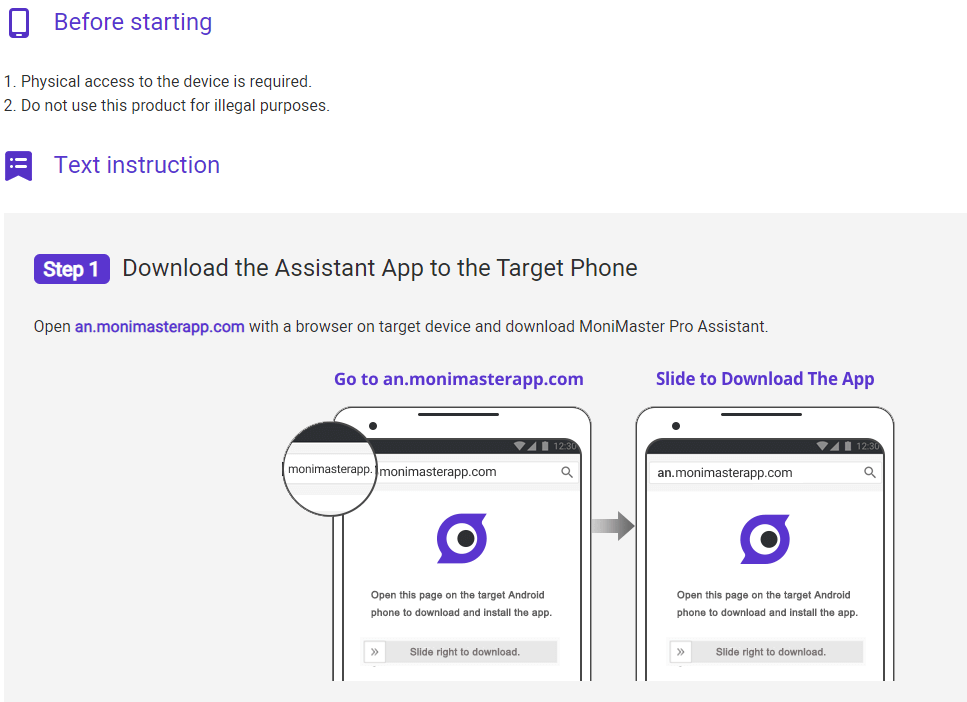 Step 3. Complete the setup Start Monitoring
The last step is configuration. Now log in to your Monimaster account on your PC. Heads to location tracking GeoFence for geofence alerts.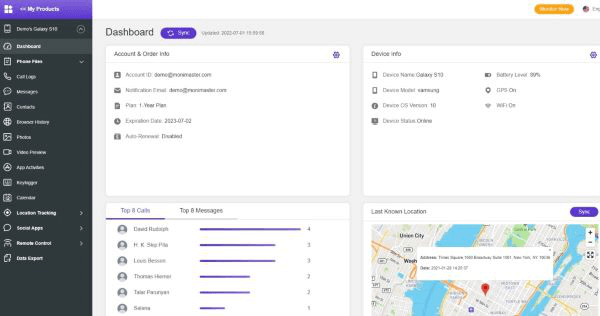 How to Receive Geofence Alerts on iPhone?
If you have an iPhone, you don't need to worry. You can also get geofence alerts on your iPhone. You can get these alerts using Location aware reminders. Following are the steps involved.
Go to Reminders in the left corner and tap New Reminder.
Set title and optional notes for the reminder.
Now tap the site share icon. And set your habit, Get Home and Get into the Car.
Now you will receive alerts when you reach a specific location that you set already.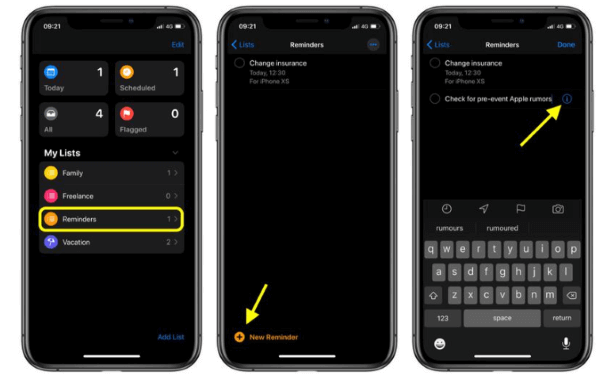 FAQs about Geofence Alerts
How do I start geofencing?
You can start geofencing in different ways. However, one of the best ways to start geofencing is to use geofence tracker apps. A lot of geofence tracker apps are available. But one of the best geofence tracker apps is Monimaster.
Can you do geofencing on your own?
Yes, You can do geofencing on your own. All you need is to find the point of interest, latitude, and longitude of the location to set boundary limits for the area. Now load this data in your app and turn on the location sensor.
Does geofencing really work?
Yes, Geofencing works in real. Geofencing has a lot of applications. Some common real-world applications are security purposes, Social Marketing, Telematics, And audience engagements. Besides this companies use Geofencing for monitoring their employees to improve employee productivity.
Is Google geofencing free?
Google uses a specific strategy for geofencing that is called Pay as You Go. It means that at the start it is free for a specific time. And when you consume your free request. Then You have to pay a specific amount of fee.
When you exceed the Google geofencing free limit, google charges you $ 5 for thousands of hits. This is not a big cost, but with the passage of time and usage, it will increase with more hits. So, we suggest using a geofence tracker app such as Monimaster.
Conclusion:
Security is one of the prime concerns of any organization or individual. Geofencing is a location-based tool to set virtual boundaries for specific objects. You can also use it for tracking your kids. When kids leave or enter the geofence area. Parents get alerts. Try MoniMaster for Android for geofencing and monitor your kids online.