Question:
Do I need a GPS for kids?
Yes! You can track your kid's whereabouts in several ways or you can either track their location through several apps, wristwatches or shoes which come with a GPS tracking system.
Since there are so many options to pick a GPS tracker, choosing the right one can be a hassle. We make this easier for you by presenting the best 13 out of all the other GPS trackers for kids available out there.
Part 1: Top 5 GPS Tracking Device for Kids Who Have Phone - Without Them Knowing
If your kid uses a personal cell phone and has it along all the time, this option is the best for tracking your kid's location. You can download any of the GPS tracking apps on your child's phone to track their location at all times. Here are some of the best location tracking apps which come with an inbuilt GPS to track the location of your child at all times.
If you feel tracking your child's location through an app is the best option for you, MoniMaster is an app which must be your first choice. You can monitor both Android as well as iOS phones and tablets. Apart from giving out accurate real-time location, MoniMaster has several other useful features as well which can be great to protect your kids in the online world.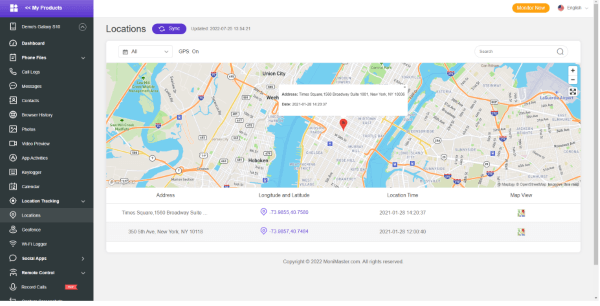 Features of MoniMaster Location Tracking App:
Real time location tracking with accurate longitude and latitude. You can also find someone's lcation on Facebook.

Support both map and satellite viewing.

All the location histories can be synced to you.

The online dashboard is very convenient for monitoring.

There is no need to root or jailbreak the target device..
Pros:
Easy and quick installation.

Equipped with many powerful features for phone monitoring.

Affordabl price for eveyone.
Cons:
Trial version is not available for this app.
2. Glympse App
Glympse is one of the most flexible location tracking apps which can be used for all the iOS and Android phones and tablets. It offers several free tracking features which can be great for all those parents who do not want to spend too much on the cell phone tracking apps. It continuously maintains an active radar connection and runs almost perfectly in every type of surroundings.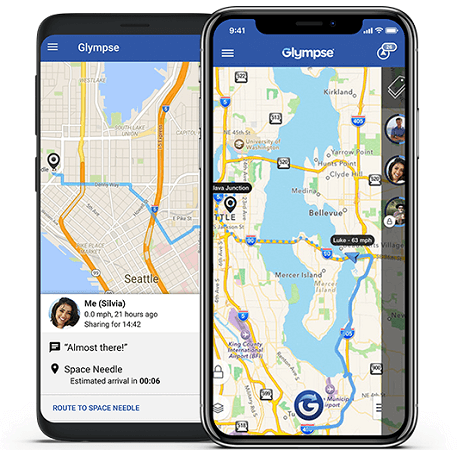 Pros:
It supports Android, iOS and Windows platforms.

Only by downloading the link you can easily get the app on your phone.
Cons:
Location sharing time is pretty limited.

Does not have enough functionality for a location tracking app.
3. Norton Family Premium App
This is an excellent tracking app from the well known Norton developers. If your family members have activated phone with them, you can use this app to track their location. It is one of the most decent apps which can be used to track the location of your kids. It comes with several other parental control features which can be pretty useful to track your child's activities.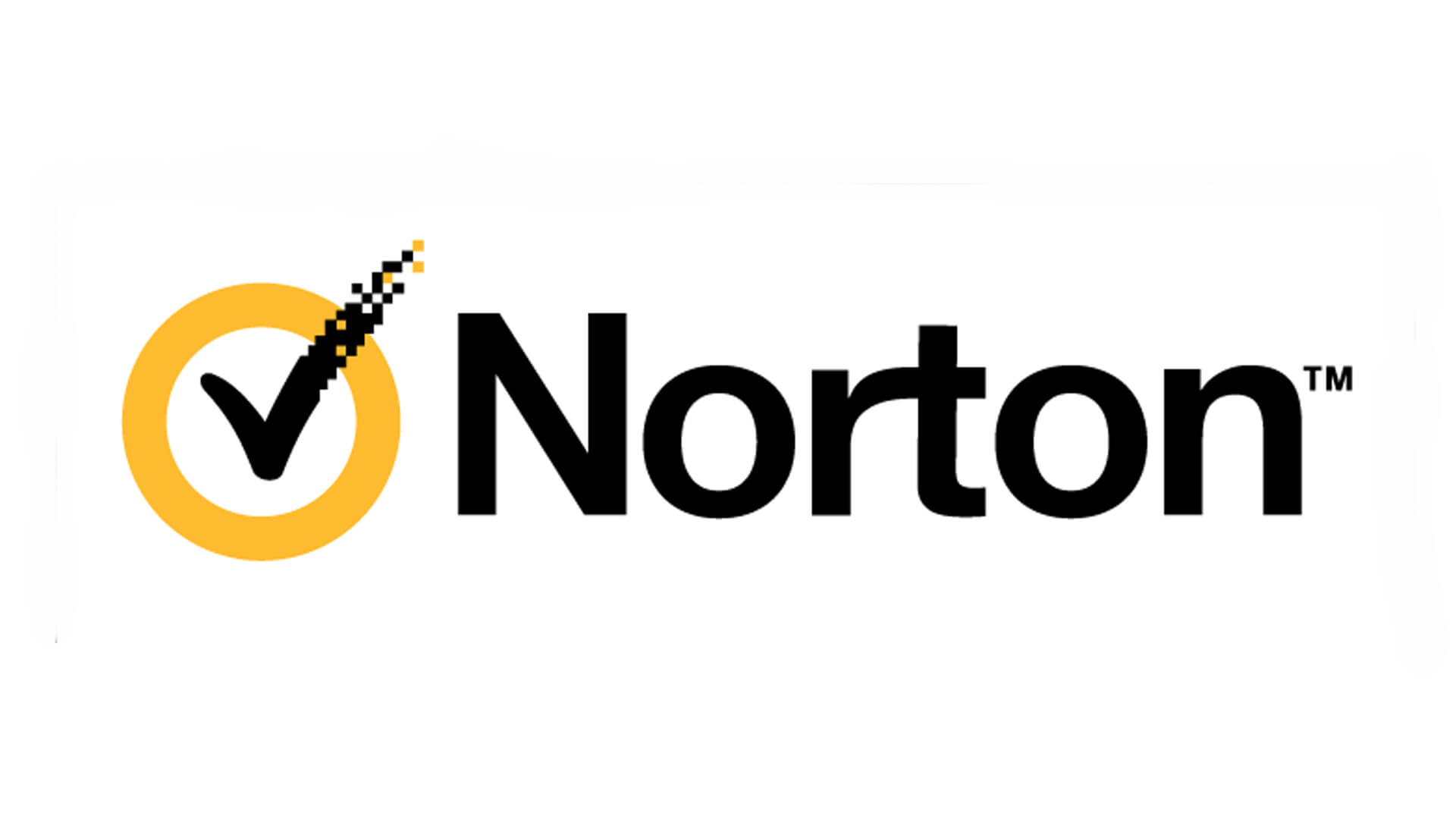 Pros:
Comes with a 30 day trial version.

Gives accurate information about your child's location history.
Cons:
The real time location cannot be tracked with this.

All the major features are mainly focused on viewing the internet activities.
4. ESET Parental Control App
This GPS tracker app comes with a lot of advanced features to keep a check on the activities of your kid throughout the day. Along with the tracking the real time location of your child, this app also acts as a great parental control app to limit the usage of phone among your kids. It also lets the parents control the content their kids access online.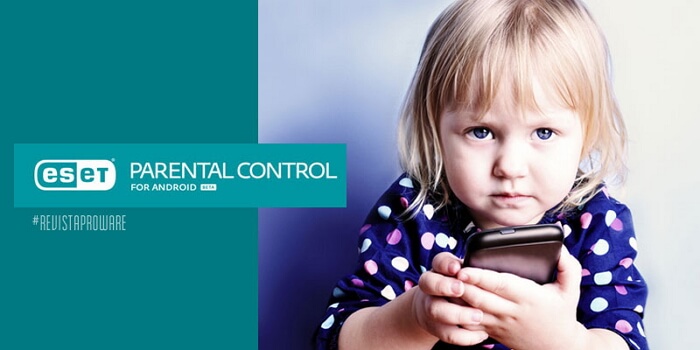 Pros:
Cons:
Even though it gives the real time location, the information related to the location history is pretty limited.

It is compatible only with the Android devices.

The free version of this app does not let you test the child tracking feature, it is only available in the premium version.
5. FamiSafe Kid Tracker App
This is one of the most capable apps which can be used to track the activities of your child. You can supervise your kids constantly with the help of this app. You can use this app on both the Android as well as iOS phones and tablets. This app has the ability to turn the phone on which it is installed into a GPS tracker.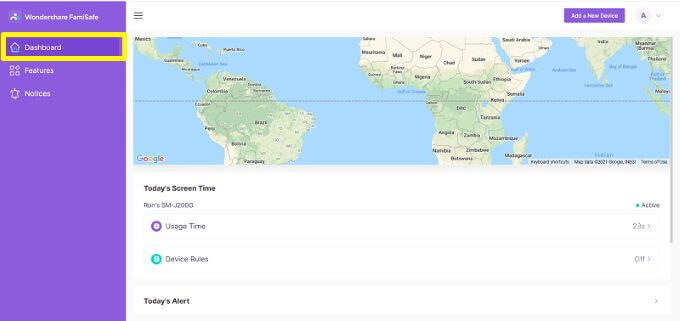 Pros:
You do not need to jailbreak the device to start using it.

Remote location tracking is possible.
Cons:
The free trial version of this app comes with very limited tracking features.

The location tracking information is not accurate many of the times.

The free version of this app does not let you test the child tracking feature, it is only available in the premium version.
Part 2: 5 Best GPS Tracker Watch for Kids
Parenting has a lot of challenges all along the way and the toughest challenge out of all is ensuring that your kids are safe at all times. Thankfully, with the help of wearable wrist watch GPS trackers it is now possible for parents to easily track their children's locations within no time. Here are some of the best smartwatch for kids with gps which you can buy for your kids.
1. dokiPal Smart Watch
This watch was created with the vision of letting parents protect their children. Not only does this watch let you know the present location of your child, but it also lets your kids see your face through the integrated video calling feature. It has a built-in camera which makes this possible. This is great when your child is lost as they can calm down after seeing your face. It also acts as a fitness app for the kids as they can track their steps, distance covered etc.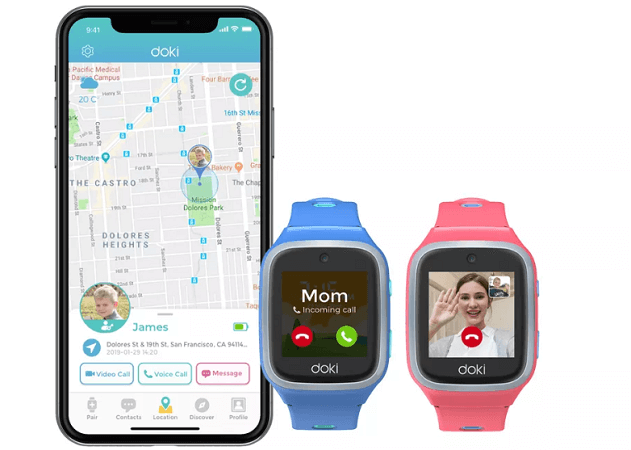 Pros:
Child can activate SOS mode through which emergency notification will be sent to the parents.

The design is pretty easy to use.
Cons:
Kids won't be able to add contacts through this smart watch.
2. AmbyGear Wizard Smartwatch
This watch does much more than a gps bracelet for kids. It keeps your kids engaged through the several games and learning activities. Unlike the other smart watches, this one lets your kids track too. You can use the quiet time feature of this watch to avoid your child getting too much addicted to the games and activities on the watch.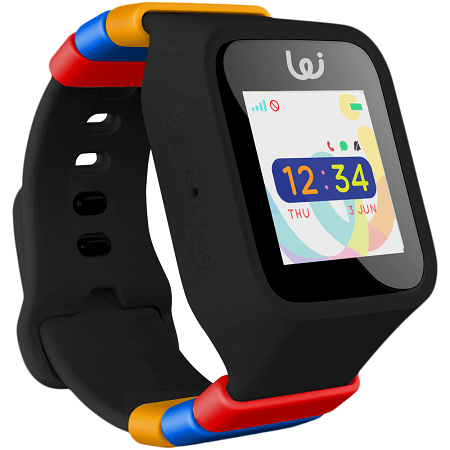 Pros:
Comes with a reward system for completing tasks.

Comes with the quiet time feature.

Has several activities and games for your child to learn something useful.
Cons:
Can be distracting at times due to the number of activities and games available on this watch.
3. Verizon GizmoWatch
The design of this watch is suitable for even the young kids. This lets you keep a check on your kids even when they are doing their own thing. You can store up to 10 programmed numbers which your child can call during emergencies. You can even set up boundaries through GPS to create a safe zone for your child to be in and get an alert if they cross this zone.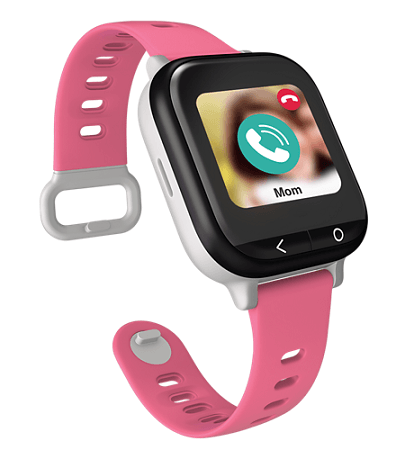 Pros:
Tracks the number of steps.

Comes with two-way communication.

No apps or games to distract.

Can set GPS boundaries.
Cons:
Comes with a two-year contract.
4. HALOFUN Watch
This smartwatch can let you know the location of your child anywhere in the world as a GPS tracker mechanism is in-built in this watch. Accurate details of your child's location can be got through this watch. It comes with an SOS function which can be useful for your kids during an emergency. You can even insert a SIM in this smartwatch to stay connected to your child.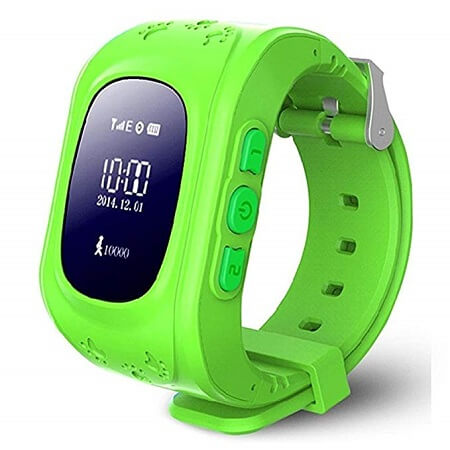 Pros:
Gives accurate real time location.

Compatible with SIM card.

Can perform SOS signalling.

Can easily connect to HSDPA and GSM networks for a wider reach out.
Cons:
It can run only on 2G so it sometimes becomes difficult to connect to the GPS signal.
5. TickTalk Smart Watch
This is one of the most versatile smartwatches which comes with an internal GPS system. It comes with an anti lost functionality which can be very useful. It has a GPS chip of high functionality and quality due to which it delivers the most accurate location information. This smartwatch is also capable of two-way communication and also comes with a free SIM card.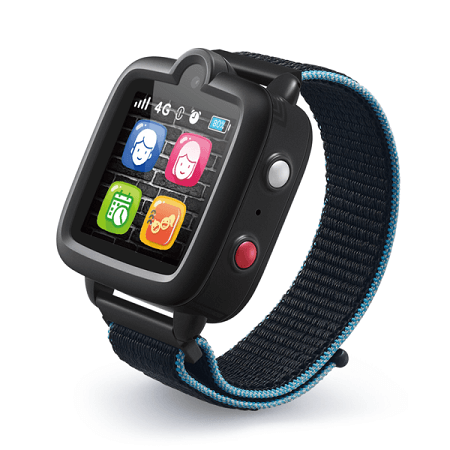 Pros:
Compatible with smartphone application.

The GPS chip used is of high quality to give accurate results.

Free SIM card is provided with the purchase of this watch.
Cons:
It has a very short lifespan.
Part 3: Top 3 Kids GPS Tracker for Shoes
There have been several technological advancements recently and these GPS trackers for shoes are one of them. If in case your child does not carry a cell phone or does not like wearing watches, these GPS trackers for shoes can be a great way to track the location of your child at all times. Here are some of the best GPS trackers for shoes to choose from.
1. New Loca8tor
You can plug this GPS tracker to your kid's shoes and be assured that you can get to know their location at any time you wish. It comes with a homing tag which is of small size which helps your track your kids no matter where they are. It weighs very less, about 5 g and comes with an adhesive sticker at the back which can be stuck to the shoelaces or any other part of your kid's shoes.
Pros:
Has a tracking range of about 400 feet.

Weighs very less.
Cons:
Very expensive when compared to the other GPS trackers for shoes.
2. PYLE Smart Foot Pod
When your kids are out trekking or busy in some outdoor activities far away from you, you can make use of this GPS tracker to locate your child. It comes with a simple design which can be put on by the kids themselves. It holds securely onto the shoes which is why it is perfect when your kid is busy in some outdoor adventurous activities. The data can be got on both Android as well as iOS devices.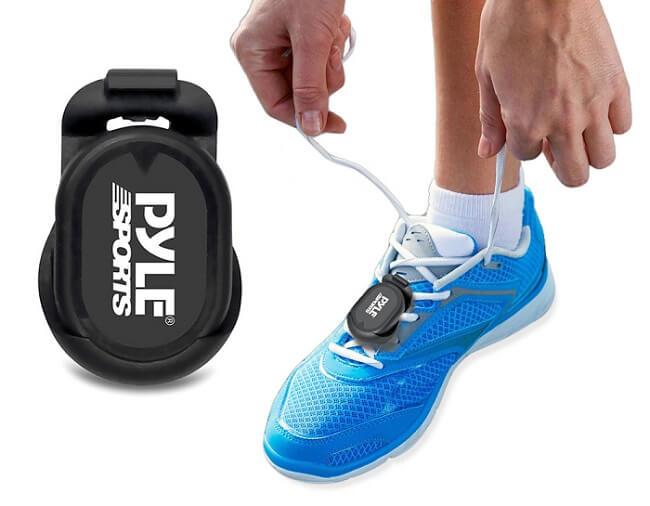 Pros:
Very easy to put on.

Very sturdy and good for outdoor activities.
Cons:
The location tracking data is not very accurate on the iOS devices.

Calibration of the device is a bit difficult.
3. Nike and iPod Sport Kit
Nike is one of the most popular shoe brands which deliver some of the most high tech shoes for physical activities. This kit comes with a small device which has to be attached to the left shoe. The signal is received on the iPod about the location and other details. It is basically designed as a step tracking device but it can also be used as a location tracker too. Even if your iPod shuts down, even then you can get all the necessary information through this device.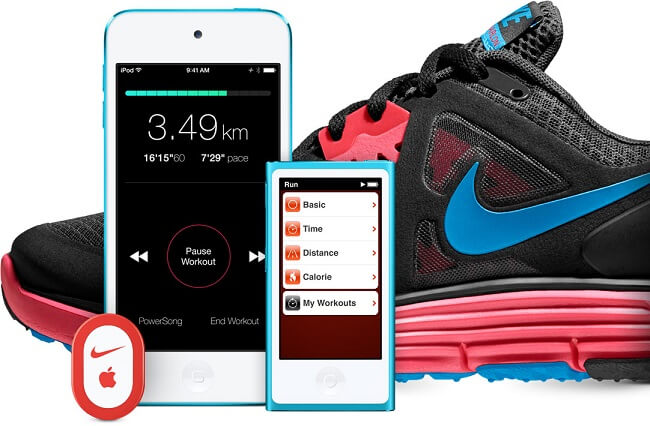 Pros:
Very small and compact.

Get attached easily.

Tracks the steps and distance travelled as well.
Cons:
You cannot buy just the tracking device separately; you will have to purchase the whole kit.

The range of location tracking is pretty less.
Conclusion
Child safety and security is a very important issue in this era where the crimes are on the rise. This is a matter which concerns every parent the most. You can make use of the above apps and gadgets in order to ensure that your child is safe at all times. One of the most simplest and the accurate GPS trackers for kids is the MoniMaster app which is highly recommended if you need to access the most accurate real time location of your child at all times.