Have you ever come across an entertaining video on TikTok and wanted to reach out to the creator to express your admiration or curiosity? If you've been wondering how to message someone on TikTok, you've come to the right place!
In this article, we'll guide you through the ins and outs of messaging on TikTok, helping you discover new connections and foster engaging conversations.
Part 1: Messaging Features of TikTok
TikTok's messaging system offers more than just the ability to send direct messages. Within this vibrant social platform, you'll find a range of exciting features that enhance your messaging experience.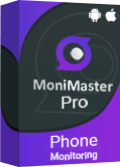 Use MoniMaster for Android to Monitor TikTok Messages.
Stealthy Monitoring: MoniMaster allows you to view others' TikTok messages discreetly.

Real-time Access: Gain instant insights into their TikTok conversations and activities.

Comprehensive Visibility: See both sent and received messages without their knowledge.

Protect Loved Ones: Monitor for potential risks and guide responsible usage.
Group chats:
TikTok allows you to create and participate in group chats, making it effortless to connect with multiple users simultaneously. Whether you're planning a virtual hangout or discussing a trending topic, group chats bring people together in a lively and collaborative environment.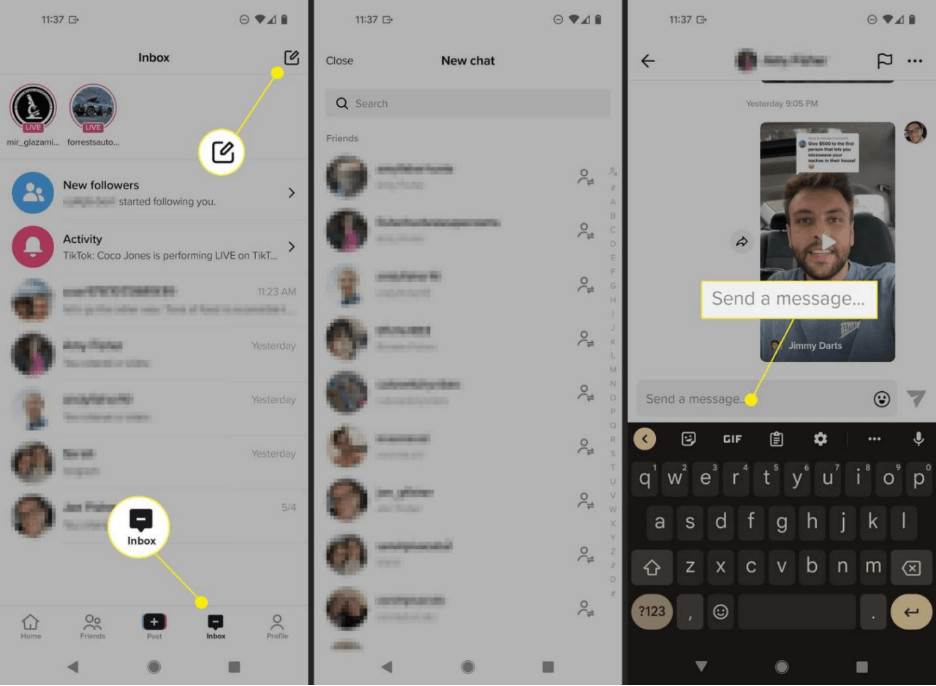 Reactions to express your emotions:
TikTok's messaging system incorporates reactions, enabling you to express your emotions and engage with others through a simple tap.
Profile and video sharing:
You can share profiles or videos within messages, amplifying the joy of discovering captivating content and connecting with fellow TikTokers seamlessly.
With these additional features, TikTok's messaging experience goes beyond basic text communication, fostering an immersive and interactive community.
Part 2: How to Message Someone on TikTok?
Starting a conversation with someone on TikTok is a straightforward process. Here's how to message people on TikTok:
1.Launch the TikTok app on your device and proceed to log in to your account.
2.Navigate to the profile of the person you want to message. You can do this by searching for their username or finding them through a video they've posted.
3.Once you're on their profile, look for the message icon, typically represented by a speech bubble or an envelope. Tap on it to open the messaging interface.
4.In the messaging interface, you'll see an option to compose a new message. Tap on it to start composing your message.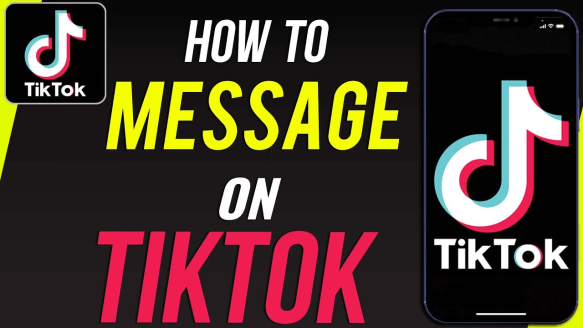 5.Type your message in the text box. You can express your thoughts, ask a question, or simply send a friendly greeting.
6.Next, select the recipient for your message. You can choose the person you're currently messaging or search for another user by typing their username in the recipient field.
7.After composing your message and selecting the recipient, click on the send button, usually represented by a paper plane icon.
So that is how to message on TikTok. In the next section, we'll introduce a perfect solution for those who have the need to view other people's TikTok messages incognito: MoniMaster.
Part 3: How can MoniMaster View Others' TikTok Messages Without Their Knowing?
MoniMaster provides a comprehensive solution for those who wish to view other people's TikTok messages discreetly. Here are the key features that enable this functionality:
Message Monitoring:
MoniMaster allows you to stealthily monitor incoming and outgoing TikTok messages without the knowledge of the target user. With MoniMaster, you can access the content of their conversations, including view text messages sent and received, as well as images, videos, and even timestamps.
Stealth Mode:
With MoniMaster's stealth mode, you can operate discreetly without raising any suspicions. The app runs invisibly on the target device, making it virtually undetectable, allowing you to access TikTok messages and record phone calls secretly without alerting the user.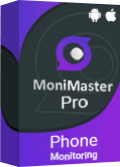 Remote Access:
MoniMaster enables you to remotely view TikTok messages from anywhere, using a secure online dashboard. This means you don't need physical access to the target device to monitor their conversations.
Real-Time Updates:
MoniMaster provides real-time updates of TikTok messages, ensuring that you stay up to date with the latest conversations. You can access the messages conveniently and discreetly, without the target user knowing.
By utilizing these powerful features, MoniMaster offers a reliable and discreet way to view others' TikTok messages, providing you with valuable insights while maintaining privacy.
Part 4: Install and Use MoniMaster to View TikTok Messages
To install and utilize MoniMaster for viewing TikTok messages, follow these three specific steps:
Step 1: Create an Account
Access the MoniMaster website and proceed to create an account by providing the required information. 
Select a subscription plan that aligns with your monitoring requirements and preferences.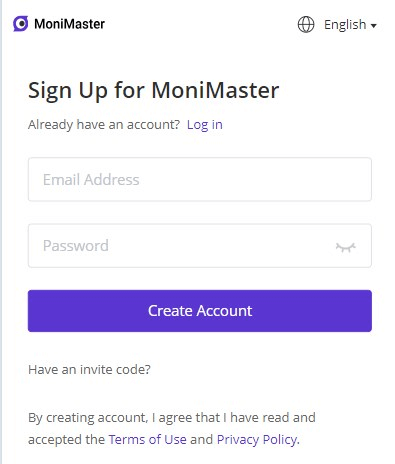 Step 2: Follow the Setup Guide
Follow the provided instructions to download and install the MoniMaster app on the target device.
Once the installation is complete, the app icon will disappear from the device's home screen, ensuring stealth operation.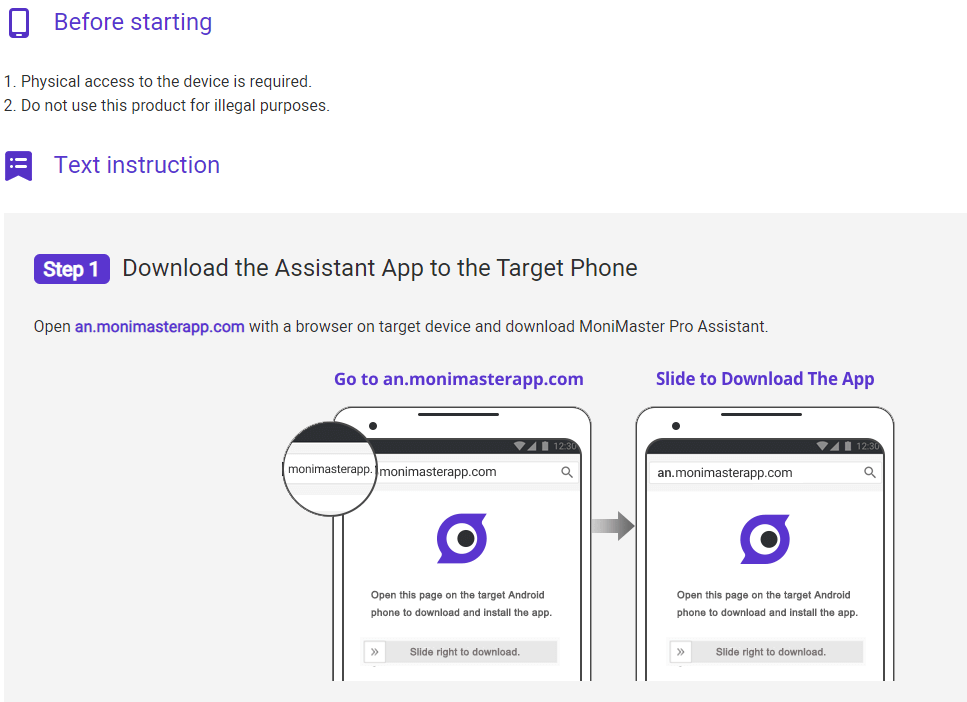 Step 3: Initiate Monitoring TikTok messages on the Dashboard
Click on it to access the TikTok monitoring section.Here, you will be able to view all the TikTok messages sent and received on the target device, including text, images, videos, and timestamps.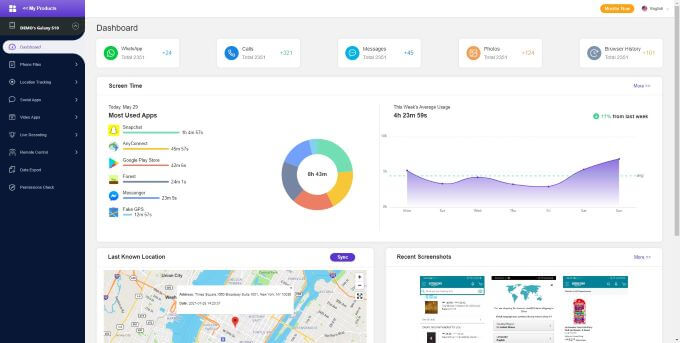 By following these three steps—creating an account, setting up the app on the target device, and accessing the MoniMaster dashboard to view TikTok messages—you can effectively monitor TikTok conversations discreetly and gain valuable insights.
Part 5: FAQs about TikTok Messages
Question:
How do you see messages in TikTok?
To view messages in TikTok, open the app and navigate to the messaging interface by tapping on the speech bubble icon. There, you can access your conversations and see the messages exchanged with other users, including text, images, and videos. For discreet monitoring of TikTok messages, MoniMaster provides a solution that allows you to view messages remotely and discreetly through its monitoring dashboard.
Question:
How do you send a private message on TikTok?
To send a private message on TikTok, go to the profile of the user you want to message. Tap on the message icon (speech bubble or envelope) and compose your message in the text box. Choose the intended recipient and click on the send button to initiate the message delivery. MoniMaster does not facilitate sending private messages but offers monitoring capabilities to view those messages.
Question:
Can you send messages on TikTok without being friends?
Certainly! It is possible to send messages on TikTok without being friends with the recipient. TikTok allows users to send direct messages to other users, even if they are not on each other's friend list. This feature promotes communication and interaction within the TikTok community. MoniMaster, on the other hand, focuses on monitoring TikTok messages rather than enabling message sending functionality.
Conclusion
With MoniMaster, users can go beyond the basic functionalities of TikTok messaging. It offers the ability to view TikTok messages remotely, discreetly, and in real time through its secure online dashboard. Whether you have concerns about your child's online interactions or need to monitor messages for other legitimate reasons, MoniMaster provides a comprehensive solution.