While recording phone calls allows you to listen to conversations, what about secret discussions without access to the phone? Discover different ways to listen to another phone's surroundings for free using remote listening app. Explore these options and unlock the ability to discreetly hear surrounding sounds without physical access to the phone. Come and try it!
How to Listen to Phone Surrounding Live?
MoniMaster, the best spy listening app for Android and iOS, gives parents remote access to more than 20 kinds of data (messages, contacts, call history, and so on) on their children's iOS/Android devices, allowing them to supervise their children's online activities better and keep them safe, which is the best remote listening app.
Why MoniMaster is The Best Remote Listening App Free?
Keep track of all communications, both incoming and outgoing:
Each communication from MoniMaster includes recipient names, phone numbers, and time information. You can see wifes text messages and the most frequently texted contacts of the target device user. No other phone monitoring program can supply you with as much information as this one.
To see the call records in real-time, go to:
With MoniMaster, you can not only access the target device's live call records, including contact names, numbers, call types, durations, and dates but also utilize the advanced feature of listening to phone surroundings live, all free of charge. Additionally, MoniMaster provides access to the target device's contact list for comprehensive monitoring.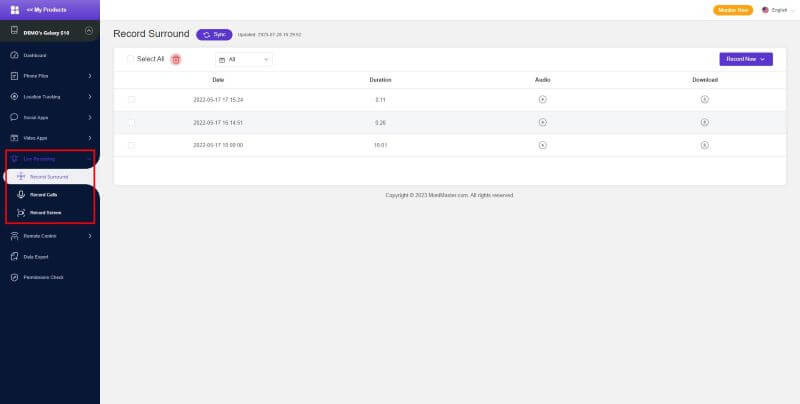 Obtain the GPS:
Using GPS, MoniMaster will assist you in determining the real-time position of the target device. You may also use geofencing technology to define a specific region for the target device. It delivers the most accurate location history and real-time location.
Examine your browsing history:
MoniMaster displays the target Android device's complete Internet browsing history even in private browsing mode. It will show you the last time you visited a website, the URL, and the title of the page and enable you to search through your online browsing history.
To get to the media files, go to:
You may view the media files at any time, including images and movies, and take screenshots of the target device's screen. In comparison to MoniMaster's rivals, it is a cost-effective solution.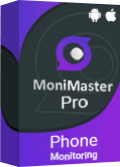 How to Remotely Listen in on Android by MoniMaster?
Step 1. Make a legal Account
Click on the Sign Up button to sign up for an account using a valid email address. Acquire a license to get to all features of this Android checking application. Then, at that point, it will be directed to the My Products page for the remaining process and put your accurate information on the page.

Step 2. Follow the Setup Guide
On the My Products page, you can select the agreement you purchased and later click on Setup Guide. Follow the setup to complete the process. Fill in the required information for further configuration to check the monitoring.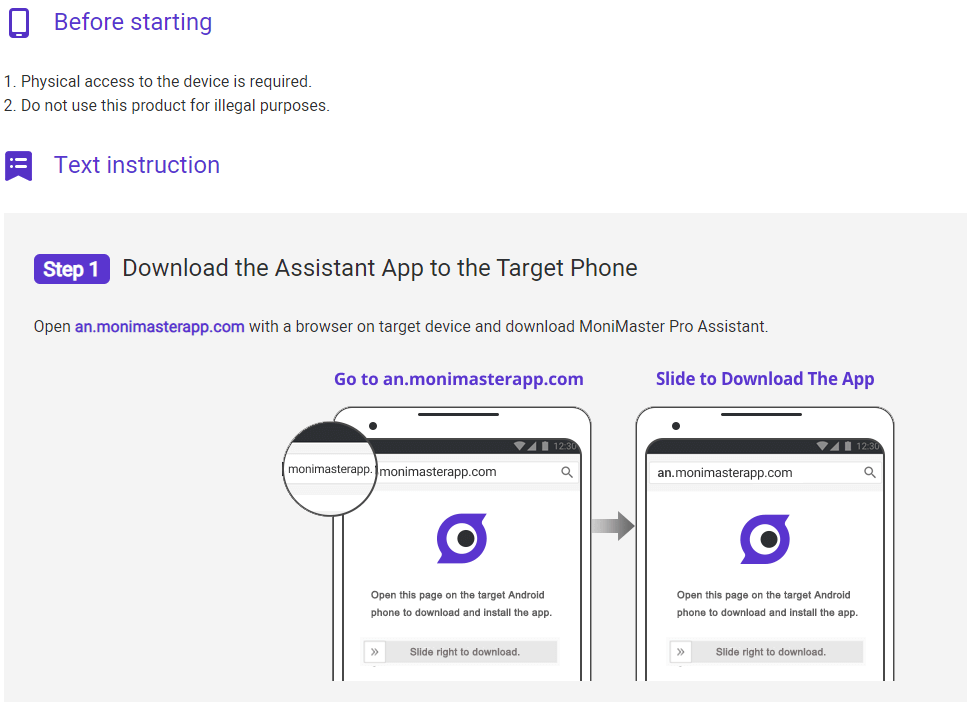 Step 3. Android Spy Listen to Surroundings Free on The Dashboard
After finishing the setup and setting up on the objective phone, remember to tap on the Check Setup button at the lower part of the aide page. After all the setup, go to your dashboard to see the listening calls.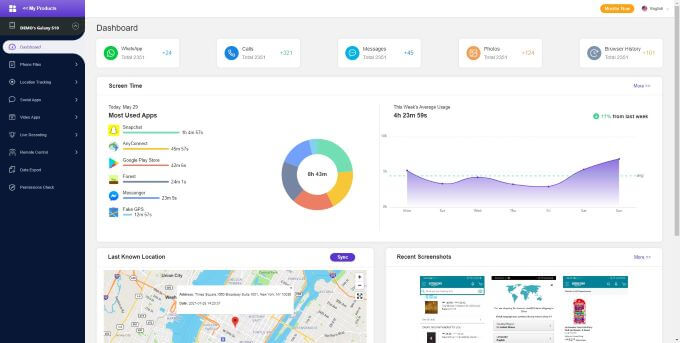 How Do I Listen to Phone Surrounding Live Free?
To stand by listening to these secret discussions and environmental elements, you can utilize the Ambient Voice Recording highlight. It's anything but a basic voice recorder and a great spy listening app for Android. This secret voice recorder records sounds in great quality and you can use this app to listen to phone surroundings. There is no unsettling influence while recording the sound.
Features of Ambient Voice Recording
You can set a clock, and the recording will begin consequently.


Whenever you set a clock, the receiver is enacted from a distance, and sounds are recorded. You can pay attention to live sounds or hear the recording later on.


Also, you might in fact save these accounts as proof. You don't need to be available there to record it. Be that as it may, you utilize this element from a distance also.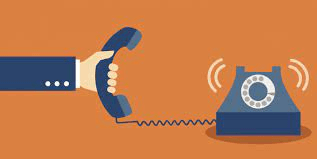 Steps of Using Ambient Voice Recording
Everything will be explained in easy stages. To utilize Ambient Voice Recording, follow the instructions below.

Step 1. Get the Phone Ready.
It would be best if you first prepared the phone. To do so, go to the settings options and enable sources. Then it's preferable if you turn off alerts and deactivate Play Protect.

Step 2. Get the software.
The app may be downloaded from the website. First, go to TheTruthSpy's official website. Then, at that point, go to android.thetruthspy.com and search for the download connection to introduce the program on your telephone.

Step 3. Put it in place.
Open the downloaded file and tap on install to finish the installation procedure.

Step 4. Make an account.
Now launch the app and go to the register/signup section. Complete all your requirements.

Step 5. Get Rid of the Evidence.
Remember to remove all of the evidence from your phone. Delete the history and hide the symbol.

Step 6. Create an account.
You may use your mobile to monitor the phone after the app is synchronized. Go to my.thetruthspy.com and choose the login option. Then log in with your information.

Step 7. Recording Ambient Voice.
Go to the control panel once you've logged in. To begin recording the noises, choose the Ambient Voice Recorder option, specify the time, and click Start.
Other 3 Best Android Spy Listen to Surroundings Free
iKeymonitor
You're probably already aware that iKeymonitor is a powerful monitoring tool. However, you have no notion which features are available or worthwhile. One interesting fact is that iKeymonitor was initially designed for watching keystrokes alone, but it has now expanded to incorporate various additional features, also a great remote listening app.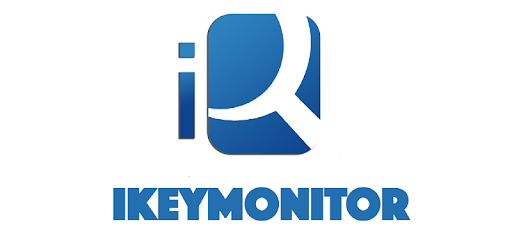 Positioning through GPS:
We have one common feature in our app used in all applications of this sort. Track a phone location without software refers to the app's usage of the smartphone's GPS module to determine the precise location at any given time.
Monitor your keystrokes:
The iKeymonitor's original functionality is keystroke tracking. The program will track and record all of a user's keystrokes.
A digital barrier:
A digital fence is a GPS-based technology. You'll create a barrier or an area where your youngster must remain.
TTSPY
TTSPY may be used to keep track of important things in our lives, such as our children or commercial interests. You can monitor your location, calls, texts, and applications. You can use this app to listen to another phone.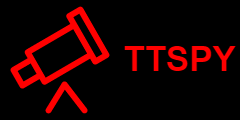 Tracker for Phone Calls:
Users may use this functionality to remotely monitor all calls made and check someone's call history online by the target device. This function allows parents to monitor who their children communicate with on their mobile devices.
Tracking Text Messages:
Users may also follow the target's texts and SMS using the TTSPY tracking tool. The target's inbox and outbox messages are visible to users. Using this capability, users may examine outgoing and incoming messages, retrieve deleted messages, browse MMS media files, and view associated timestamps.
Tracking your location:
TTSPY is a phone location monitoring program that may be used to locate your target's real-time GPS position. Users may see both Wi-Fi and GPS-based locations utilizing this app. Users may also see when they arrived at the site and when they left. Addresses and geographical areas are also available to users.
Geofence Warning:
Users may also use the TTSPY app to build a virtual Geofence to track the target's movements. When these Geofences are violated, users will be warned. Users may create virtual zones on the map and get notifications when the target travels outside of them.
Messages on Facebook may be tracked:
TTSPY may be used as a Facebook Messenger spy program to monitor the target's Facebook Messenger activities secretly. Users may utilize this function to keep track of their target's Facebook Messenger actions.
BlurSPY
BlurSPY is a popular parental control tool for Android smartphones and tablets that helps parents and employers to keep track of text messages, phone calls, current GPS location, Snapchat, WhatsApp, and more.
It is the world's Most Trusted Spy Software, and it is very safe, dependable, and secure.


Most well-liked.


BlurSPY is a parental and employee monitoring software used by over a million people in over 190 countries.


Excellent customer service.


Please get in touch with us at any moment if you need assistance with a problem.
FAQs about Android Live Listening to Surroundings
Is it possible for someone to hear me over my phone?
Yes, the truth is true. Someone can listen in on your phone calls if they have the right equipment and understand how to use them, which isn't as difficult as you may assume.
Is there a way to listen through someone's phone?
Yes, it is. Here are the steps to Spy on an Android Microphone
1. On both the target phone and your device, download and install the WiFi Ear app. Yes, you'll need physical access to the smartphone on which you'd like to keep an eye on the microphone.
2. Now, on both phones, open the app. Select Use as Microphone on the target device.
Is there an app that allows you to hear talks?
The Google Sound Amplifier app boosts volume for people who have trouble hearing. All you need is a set of wired or Bluetooth earbuds, and you can use the app to alter the frequencies to highlight foreground sounds and reduce background noise.
Conclusion:
The free monitoring applications described above are both user-friendly and cost-effective. The finest mobile phone tracker apps are these monitoring gadget applications. However, in our opinion, MoniMaster is the most excellent mobile phone tracker out of all of these programs.