Monitoring text messages is becoming increasingly important in today's society. Because, for parents, it is crucial to ensure their children are not engaging in inappropriate conversations with strangers or being bullied online. And employers need to monitor employee messages to prevent the leakage of sensitive company information. Couples may use text message monitoring to build trust and detect potential infidelity.
With MoniMaster,you can monitor the SMS and view text messages sent and received.
Part 1: Risks of Not Monitoring Text Messages
SMS or text messages have become a primary mode of communication for most people. They are used for personal and business purposes, making them an essential source of information. Not using a message tracker can expose individuals and businesses to several risks, including:
Cyberbullying:
SMS can harass, bully, or intimidate others, leading to emotional distress and mental health issues.
Infidelity:
Cheating spouses or partners can use to communicate with their lovers, leading to broken relationships and marriages.You can also clone a cell phone to see text messages.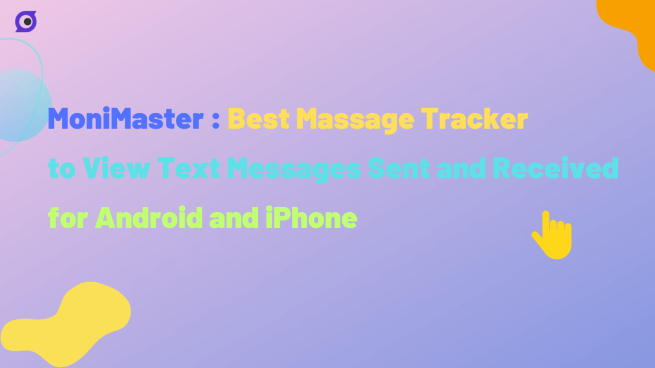 Information leakage:
Confidential information can be shared via text messages, leading to data breaches, financial loss, and identity theft.
However, choosing the right SMS monitoring software is equally important. And MoniMaster is the ultimate tool to view text messages sent and received on Android and iPhone.When choosing text message tracker software, consider the following key points:
Functionality and compatibility:
The software should be able to monitor all SMS messages, including deleted ones. It should also be compatible with the target device.
Security and privacy:
The software should have robust security measures to protect your data and privacy.
Great price:
The software should be reasonably priced and offer value for money.
Free upgrades available:
The software should offer free upgrades to ensure that it stays current with the latest technology.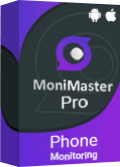 Part 2: Spy on Text Messages with MoniMaster
With MoniMaster's message tracker, you can view all text messages sent and received on Android and iPhone devices, even if they have been deleted. MoniMaster makes monitoring your child's or partner's text message history easy and ensures their safety and loyalty.
In addition to MoniMaster, other popular message spy tools are available in the market, such as Spyzie and Spylix. These tools provide similar features but differ in pricing and user experience. To help you make an informed decision, we have created a comparison table for MoniMaster, Spyzie, and Spylix.
| | | | | | | |
| --- | --- | --- | --- | --- | --- | --- |
| Message Spy Tool | Price | Features | Compatibility | Remote Monitoring | Data Leakage | Customer Support |
| MoniMaster | $8.32/Month | SMS tracking, Android&iPhone | Android&iPhone | Yes | No | 24/7 |
| Spyic | $39.99/Month | SMS tracking, Android | Android | No | No | Yes |
| Spyzie | $49.99/Month | SMS tracking, Android | Android | No | No | Yes |
MoniMaster's unique advantage lies in its ability to monitor a wide range of SMS messages, including iMessage, WhatsApp, and Snapchat, without requiring installation on the target device.
This means you can spy on your girlfriends'text messages history remotely without worrying about being caught. Moreover, MoniMaster does not leak or store user data, ensuring complete secrecy and anonymity.
Part 3: Installing and Using MoniMaster Message Tracker
Step 1: sign up for an account.
Choose a pricing plan that suits your needs and complete the subscription.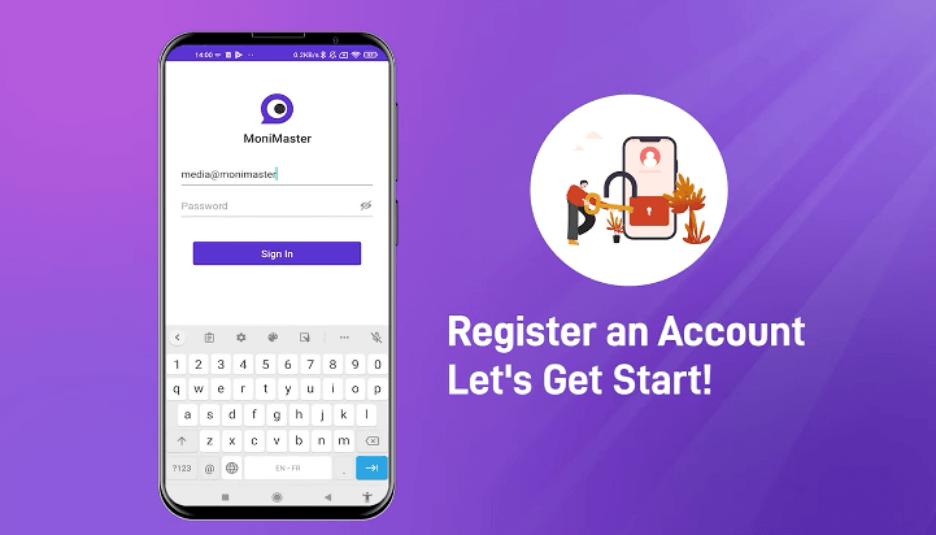 Step 2: Install the MoniMaster app on the target device.
To install the app on an Android device, you'll need physical access to the phone.After installing the app, log into your account, and enter the user name you want to track. Make sure to disable Google Play Protection.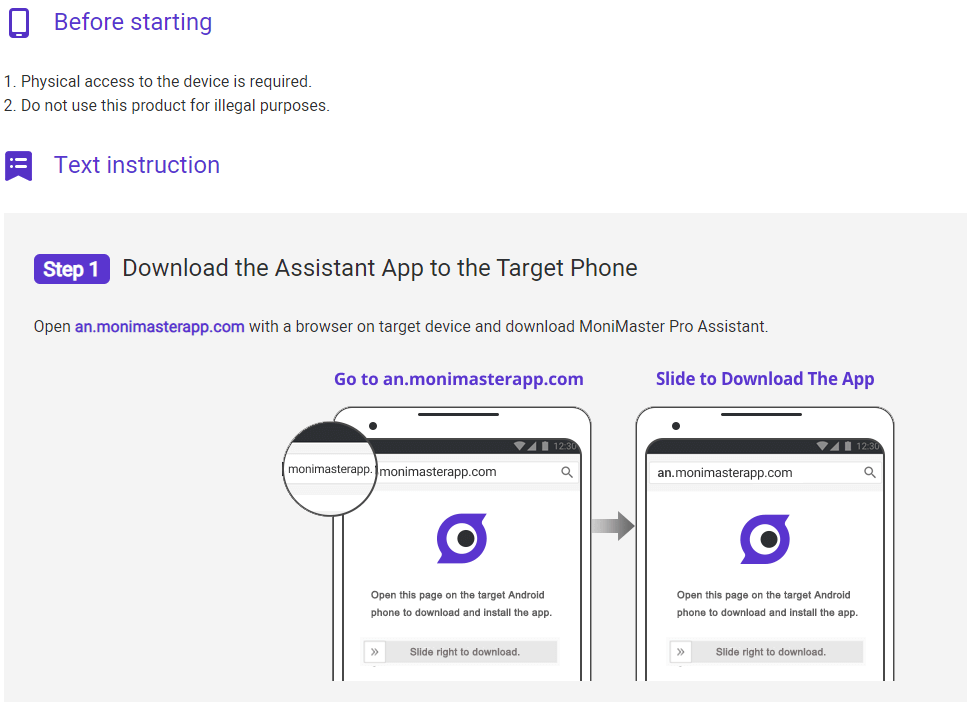 Step 3: Activate the background.
Activate the background running from accessibility and allow it. Finally, activate app supervision, data access, notification access, and more. For a full guide on how to do this, you can watch our MoniMaster guide page .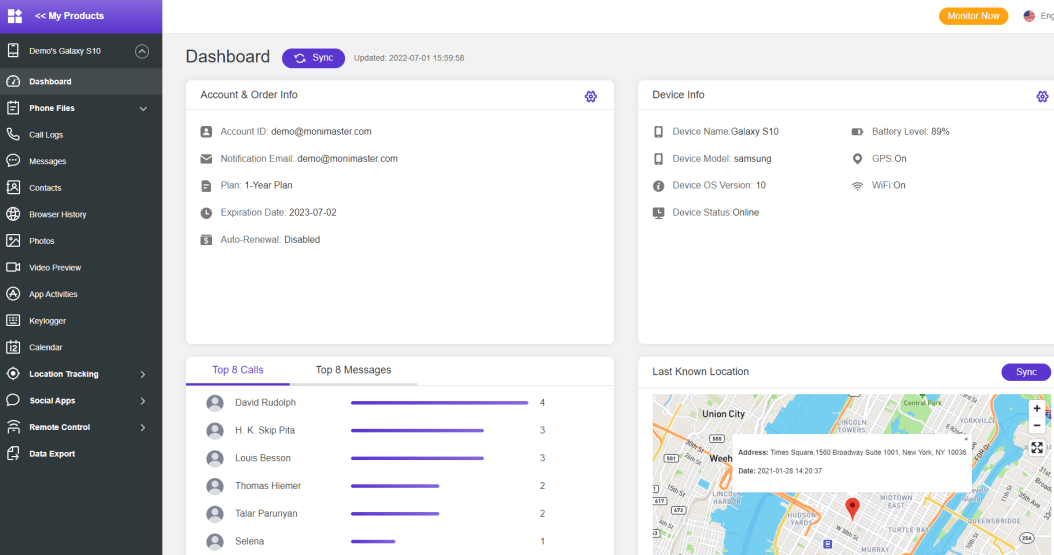 MoniMaster offers many technical specifications and capabilities, such as remote monitoring without installing software or application in the target user's cell phone. MoniMaster also ensures data security and privacy protection by not leaking or storing user data, making it secretive and traceless.
Furthermore, MoniMaster is compatible with various devices and operating systems, making it a versatile option for anyone looking to monitor text messages on Android devices . Here is a quick guide for your Android monitoring.
Part 4: MoniMaster meets customer needs and improves based on feedback
Positive reviews:
Many customers have left positive reviews about MoniMaster, praising its ability to track various SMS messages and its compatibility with Android and iPhone devices. Users also appreciate its user-friendly interface and the fact that it operates in stealth mode, ensuring that their monitoring activities remain undetected.
Feedback taken seriously:
MoniMaster also receives feedback from customers who have encountered issues or have suggestions for improvements. The MoniMaster team takes customer feedback seriously and uses it to enhance the product.
Remote monitoring added based on feedback:
MoniMaster has recently added the ability to remotely monitor SMS messages without installing software on the target device. This feature has made the monitoring process even more convenient for customers.
24/7 customer support:
MoniMaster has a 24/7 customer support team to address any issues or concerns that customers may have. The team is highly responsive and provides prompt solutions to problems, ensuring customers have a positive experience with the product.
Conclusion
We understand that choosing an SMS monitoring software can be overwhelming.Still, MoniMaster is the ultimate message tracker for monitoring sent and received text messages on Android and iPhone devices. MoniMaster ensures complete secrecy and traceability, making it the perfect choice for a reliable and secure solution.
We invite you to try MoniMaster today and experience the best message tracker.