Due to complex rules, it is not easy to track an iPhone. When we are talking about tracking the iPhone from an Android device. It will not be easy. But if you are okay with using a 3rd party application, then you can have your wish. Some of them can even realize the aim to track iPhone from Android secretly.
But without a professional app, it will be difficult to track an iPhone from Android phone without them knowing. Needless to say, the success rate will also get lower. We have listed a few such methods in the article below. You should check them out.
Way 1: How to Track iPhone from Android with Google Maps
It is also possible to track iPhone from Android using Google Maps. But this is also not a guaranteed way to track someone anonymously.
Most importantly, several specific settings must be enabled, and conditions must be met to track an iPhone via an Android mobile successfully.
NOTE:
You need to know the Google account info of the target.

You have to make sure that location service is enabled on the target iPhone.

But location tracking is not accurate. You will be given an approximate radius.
So, if you are okay with these conditions' let's check out how to track an iPhone from an Android with Google Maps.
Step 1: Make sure that Google Maps is installed on the target iPhone. Enable location access.
Step 2: Then, open Google Maps and navigate to Settings. Tap on 'Personal content' and make sure that both 'Location Services' and 'Location History' are enabled.
Step 3: Now, open your Android mobile and launch a browser.
Step 4: Go to Timeline and log in with the target's Google account info.
Step 5: As it is not capable of live tracking. You have to provide a date. All the locations visited by the target on that date and even the target's travel route will be visible on the screen.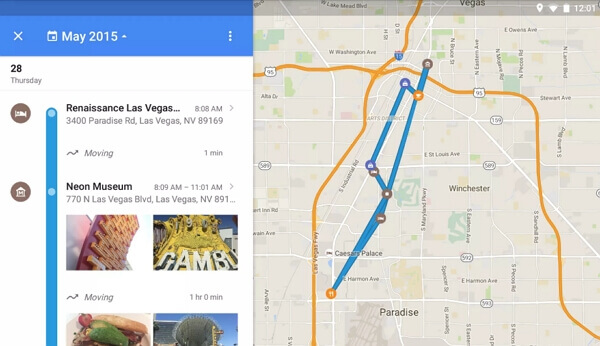 If there are any associated images to those locations, they will be visible too. So, this is not a live tracking system, and you will only get the approximate location of the target device.
Way 2: The Accurate Way to Track an iPhone from Android Secretly
So, what we have learned from the previous method is that tracking an iPhone via an Android mobile is possible. But there is no guarantee that it will stay a secret and accurate tracking.
Don't worry, we are going to tell you a way to keep secret and accurate tracking from Android. If you have the target's Apple ID, you can open a browser on your Android mobile. The next steps are very simple. Now, we will recommend a tool named MoniMaster - MoniMaster for iCloud to improve its capability and effectiveness.
There are a few reasons to illustrate why MoniMaster canbe trusted as an effective solution in iPhone tracking. Let's check them out.
The online dashboard can be easily accessed from an Android device to track the location of an iPhone.

MoniMaster has its technology to track the target device in real-time, unlike Google Maps. It is 100% accurate as well.

Compared to all the detailed solutions in this article, MoniMaster has the highest success rate.

It is an all-in-one solution to track iPhone with many other features to access iPhone data like photos, videos, contacts, calendar and more.
Now, if you are convinced, let's check out its operation. Here's how to secretly track an iPhone with an Android.
Step 1: Sign up to MoniMaster with a valid email address. Purchase the license and continue. NOte: Do this on your Android phone through any browser.
Step 2: Choose the iCloud solution and provide the iCloud details associated with said device. The program will verify the details; if they are verified, you can continue.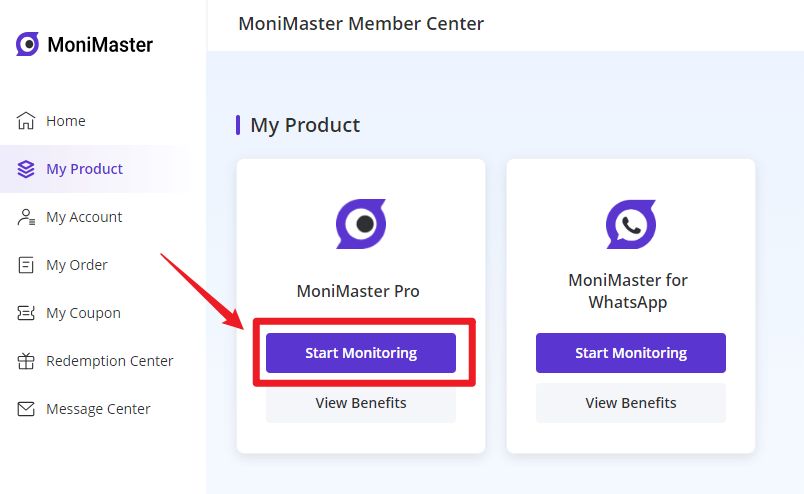 Step 3: Now, you will be redirected to the web control panel and start tracking the target device in real-time.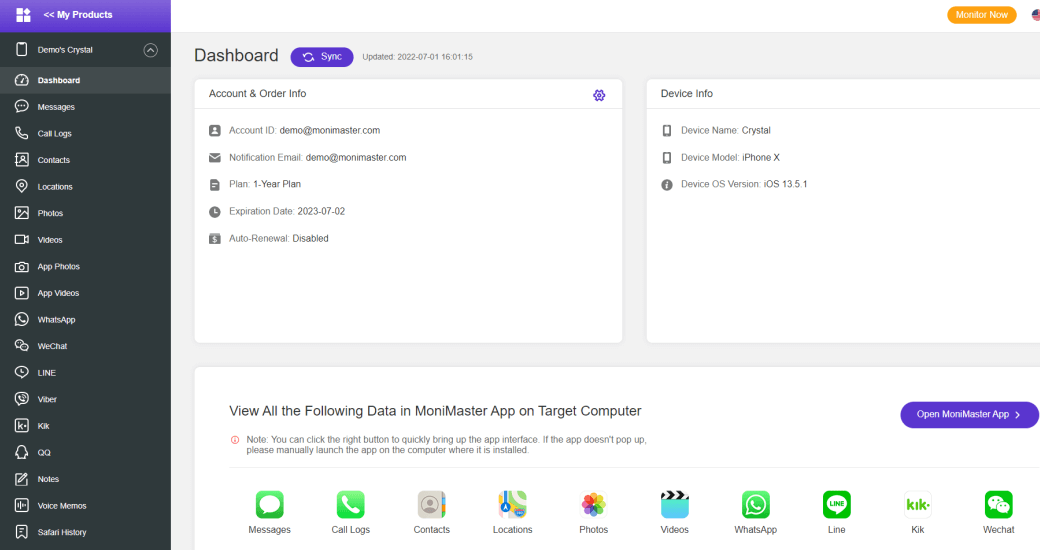 Just remember that the first time sync will take a few minutes. So, just be patient.
Summary
So, how can I track an iPhone from my Android? It is simple. You can use Google Maps to track the location of an iPhone via an Android device. But the method comes with a low success rate and the chance of getting caught. So, the best way to track would be to use a professional tracker app. Our recommendation is MoniMaster. It is one of the best!