We can figure out someone's password by using some tools. In any case, for your reasons, which may be substantial, you might need to hack an Instagram account.
It's easy to hack a record on Instagram, as they can, and do, get hacked. If you're attempting to figure out how to hack an Instagram account, read on to get familiar with the different techniques.
How to Get Into Someone's Instagram Without the Password?
Do you want to know how to get into someone's iPhone without the password? It is possible with the use of MoniMaster.
1. Using MoniMaster for Andoird
MoniMaster for Android is the best parental control app. MoniMaster is a covered-up, strong, and one of the most incredible Android checking applications for you. It is much of the time explored web-based on significant news sources. MoniMaster gives instant and accurate results.
Features:
Social Media Monitoring
MoniMaster for Android permits you to screen the objective individual's Instagram and other virtual entertainment records. It incorporates WhatsApp, Facebook, Snapchat, Viber, even kindling, and substantially more. You can take a look at every one of the discussions alongside media documents sent and got.
Messages
With MoniMaster for Android conveyed on the objective individual's phone, you can check all the instant messages he is sending and getting on his phone from your Dashboard. The notes are shown in a legitimate arrangement alongside the shipper's name, number, and timestamps.
Call Logs
Aside from checking instant messages, check the call sign on the objective phone. You will find the guest's name and number, the call type, the call span, and the call date and time. You will effectively comprehend who the objective individual is routinely keeping contact with through calls.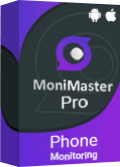 Browsing History
You might track internet history secretly and screen the program history of the objective individual's internet browser from a distance from your MoniMaster for Android Dashboard. You can see the sites he is visiting and the ventures he is making, and the two of them will uncover the individual's mentality and, surprisingly, likely arrangements.
Location tracking
You can progressively follow the objective individual's whereabouts by following his live area. You can understand if the individual is misleading you about his unique excursions. Plus, you even look at the area's history to comprehend where he has been in the new past.
How to use MoniMaster for Android to get into someone's Instagram?
Step 1. Purchase Your Favorite Plan:
Click the "Buy Now" button to pursue a legitimate record utilizing a valid email address. Buy a permit to get close to all elements of this Android observing application.
Step 2. Setup Guide
On the "My Items" page, you can find the arrangement you bought and afterward click on "Arrangement Guide." Peruse the directions cautiously to figure out how to download and introduce the application to set it up.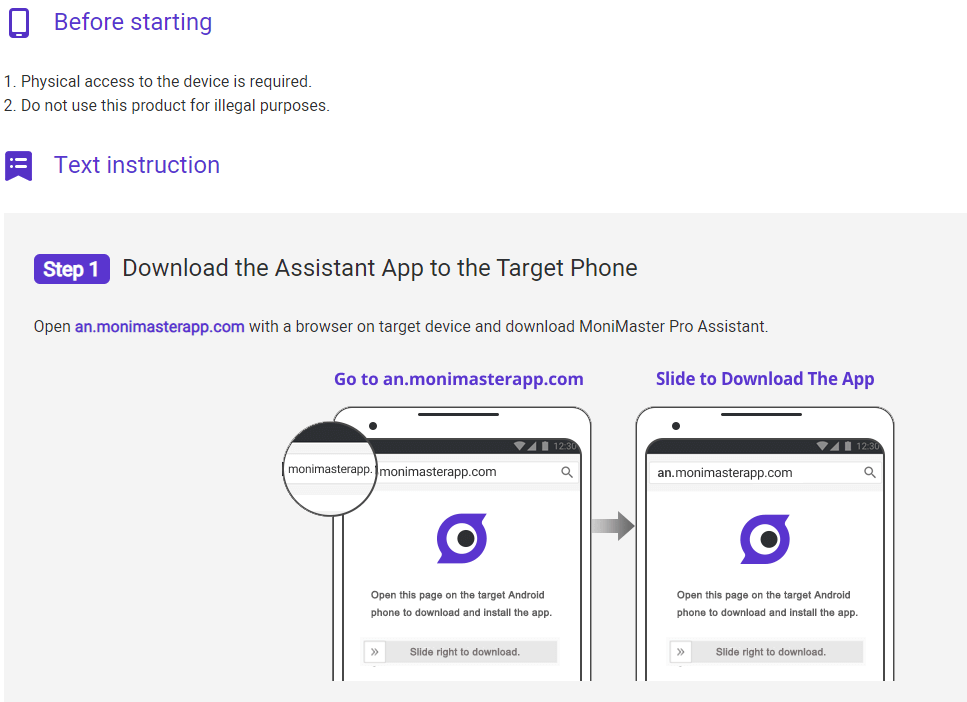 Step 3.Start Monitoring the Dashboard
After finishing the arrangement and establishment on the objective phone, remember to tap on the "Confirm Arrangement" button at the lower part of the guide page. Then, at that point, go to your Dashboard to see the information about the objective phone. On the off chance that it's the initial opportunity to adjust information from the phone to the Dashboard, it will require an investment to finish the information sync.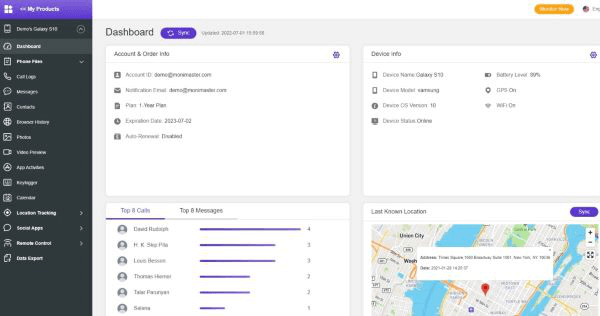 2. Hire a Hacker
The best way to get another person's Instagram secret phrase is through an expert programmer. It would help if you went through a buck to employ a programmer with the experience to get somebody's Instagram secret word.
Programmers utilize different techniques, for example, phishing, word reference hack, beast force, social designing, spyware, and others, to get somebody's secret key. Begin looking on the web to find a programmer, not a trickster, who can take care of your business.
Limitations: It is not sure that it works, and it is limited.
3. Use a Keylogger
You can introduce a undetectable keylogger application on the objective individual's cell phone from where he utilizes the Instagram application. A keylogger records all that an individual kinds on his gadget. It either saves the records in a log structure on a similar device or sends it over to the individual who sent it through the web.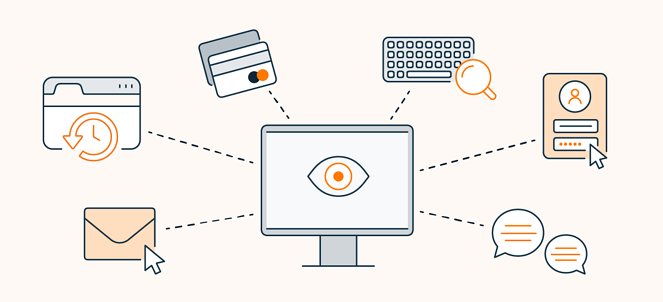 Subsequently, when you introduce the keylogger application that stays in covertness mode and when the objective individual signs into his Instagram account with username and secret word, you will get the secret phrase by breaking down the keystroke logs that you get from the keylogger application.
Nonetheless, if the application into not in secrecy mode, the objective individual can distinguish and uninstall it. Additionally, the objective individual may be signed in to his Instagram account because he at no point ever needs to enter passwords in the future.
Limitations: It gives limited usage and difficult to use it.
4. Guess someone's Password
How to guess someone's Password is insensitive. Individuals set passwords given their subtleties, like a blend of name and date of birth. The most straightforward yet least viable technique on the most proficient method to effortlessly get somebody's Instagram secret key is to figure out the private key.
Specific individuals likewise utilize an alternate variety of email addresses as passwords with the goal that they can recollect it rapidly. Accordingly, you need to get the objective individual's very own subtleties and evaluate various mixes and expect to find success in speculating work.
Limitations: It is not confident that you can guess the correct password.
How to See Your Instagram Password on iPhone?
To see your Instagram password, you want to explore your saved passwords on your gadget. If you're utilizing an iPhone, you can see your Instagram secret word by exploring your telephone's settings. You can see your Instagram password by following a few simple steps.
Steps:
To see your Instagram secret word on your iPhone, explore your phone's settings and tap "Passwords."

Then, at that point, find and tap on the site, and you'll have the option to see your Instagram secret key.
Remember that your password/face ID or contact ID is expected to see your passwords.
Whenever you tap on "instagram.com," you'll have the option to see your Instagram username.
Then, duplicate your Instagram secret phrase and glue it in the "secret word" field on the login screen of Instagram.

If you can't find "instagram.com," you can search for "facebook.com," all things being equal.
Your Facebook secret phrase may be like your Instagram private phrase.
Thus, you can utilize your Facebook secret phrase and attempt to log in to your Instagram account.
Limitations: It is very hard to use and does not give the correct results.
How to See Your Instagram Password on Android?
To see your Instagram password key on Android, you first need to explore your Google Record in your phone's settings. You have to follow some simple steps to see Instagram password. Google has a "Secret phrase Supervisor" that stores a portion of your passwords. Thus, there's a high opportunity that you can track down your Instagram secret word in it.
Here is complete process lead:
Steps:
Go to your phone's settings
Scroll down and tap on "Google
Tap on "Deal with your Google Record
Then find the side option and click on the security option
At the end click on the Instagram password
Select "Instagram" to see your Instagram secret word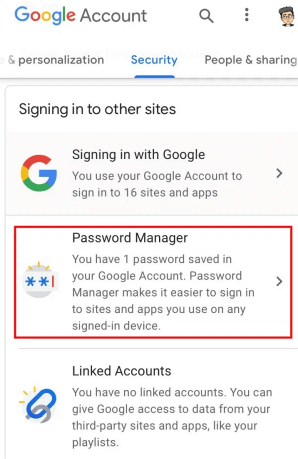 Limitations: It is not easy to do and does not certain that it works.
How to Find Your Instagram Password on PC?
A simple method for surveying your Instagram secret word is to go to your saved passwords on your gadget, which should be possible for both iPhone and Android. For iPhone clients, you can gain admittance to your Instagram secret word by going to your telephone's settings. It is possible to locate how to find your Instagram password on your PC.
Steps:
On your PC or PC, send off Google Chrome.
The symbol of three specks put upward can be found in the upper right corner of the screen.
Essentially click on it.
When you click on the three dabs, a drop-down menu will show up with different choices to tap on.
Find the Settings interface (situated at the lower part of the menu - see beneath screen capture), and snap.
Passwords will show up in the Autofill results. Tap on it. You'll see every one of your passwords on the following page.
Check the secret phrase on your PC lock to see them.

Limitations: It requires a lot of time and does not best results.
Conclusion
We have expressed every one of the potential ways on the best way to sort out somebody's Instagram secret key. In any case, the techniques could be more viable and relatively easier to execute. To that end, we have outlined how to get into somebody's Instagram without passwords. Set on MoniMaster for Android to effortlessly look at every one of the Instagram DMs of the objective individual.