Wifi positioning system (WPS), often known as wifi location tracking, expands on the premise of GPS. Wifi access points and other smart devices are used in place of satellites to provide a more precise location fix for a mobile phone than conventional GPS systems. If you think it sounds interesting and terrifying, you're not alone.
In this article, we'll talk about how wifi tracking works and how to track a phone by wifi?
What is Wifi Location Tracking?
Wifi location tracking is a geolocation system that leverages all wifi access points (including smartphones, tablets, laptops, and routers) to pinpoint the precise location of a mobile device.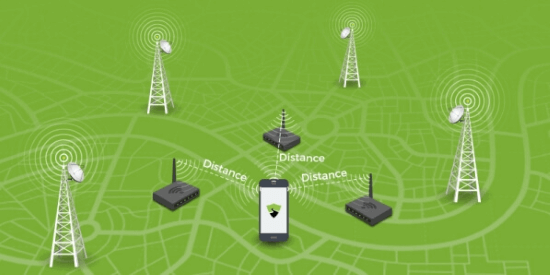 When wifi is activated, even if your device isn't currently connected to a router, it is still transmitting and receiving data in order to find neighbouring routers.
When the Global Positioning System isn't enough, wifi location tracking is an effective alternative for pinpointing a device's whereabouts. Indoors, for instance, GPS's signal from satellites might be weak or obstructed, making it difficult for the device to pinpoint your location.
Wifi location tracking can take the wheel and help you find your location in these sticky situations.
As a result of the proliferation of wifi-enabled devices in metropolitan areas, the technology of wifi tracking was created. Additionally, businesses may use it to oversee the shipment of expensive materials and keep tabs on inventory at a storage facility.
How to Track a Phone Location Through Wifi?
We advise using the MoniMaster for Android app if you're interested in wifi device tracking via a third-party tool. This app records the locations you've been to and the date and time you were there. In addition, if you're worried about your kids visiting questionable locations, you can set up a geofence on their phone and receive an instant warning if they cross it.
The app's tracking features are among the best available.
What MoniMaster for Android Can Do:
Track Wifi Logger
Connecting to wifi allows this app to swiftly pinpoint your smartphone's location by analyzing its wifi logger's device. By monitoring your children's wifi activity, you can find out at whose house they've spent the most time.
Capture Screenshots
Keep tabs on what your kids are doing online by tracking their secret screen captures in real-time. Snap pictures using the camera on the target phone from afar.
Location
To keep kids safe, it's important to know where they live and where they've been. When wifi connectivity is unavailable, you can still keep tabs on your device's whereabouts with the help of sophisticated real-time GPS tracking features.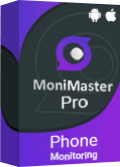 App Activities
To foresee the onset of social media addiction in kids, parents can check their use of popular applications. As a result, MoniMaster provides a way for parents to monitor their child's whereabouts in real-time via a map interface accessible via the app's dashboard.
Keylogger
Examine your children's keystrokes to determine what they are searching for and saying online.
How to Use MoniMaster for Android to Track Wifi Location?
Step 1. Purchase Your Favorite Plan:
Click the "Buy Now" button to pursue a legitimate record utilizing a valid email address. Buy a permit to get close to all elements of this Android observing application.
Step 2. Download and Install:
Follow the on-screen prompts to sign an account, download the app, and log in.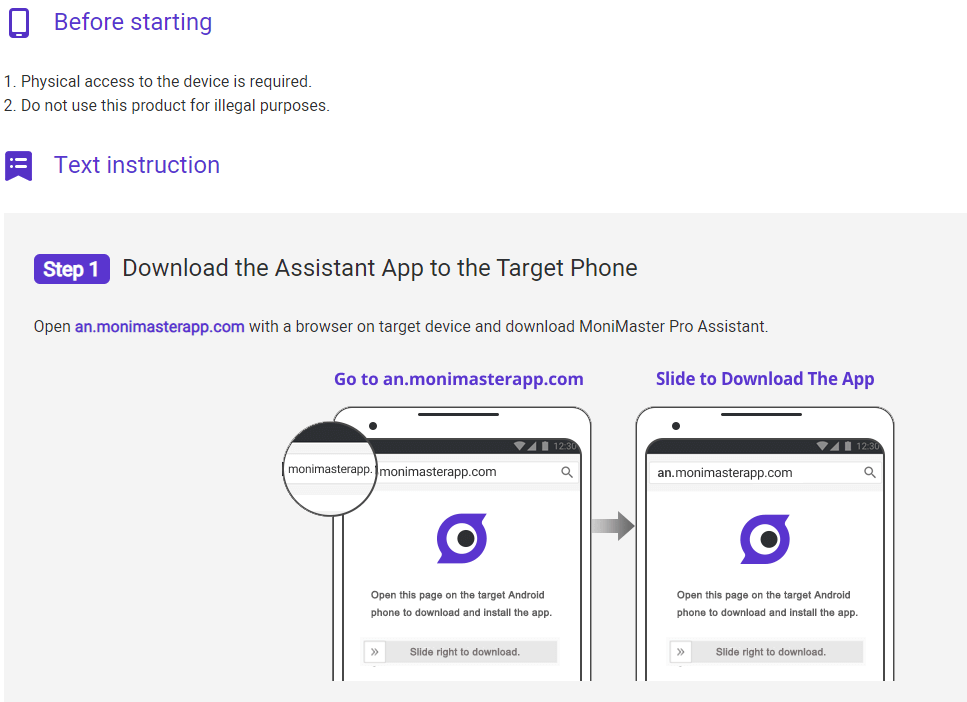 Step 3. Start Tracking:
Use the browser-based control interface to begin tracking the targeted devices.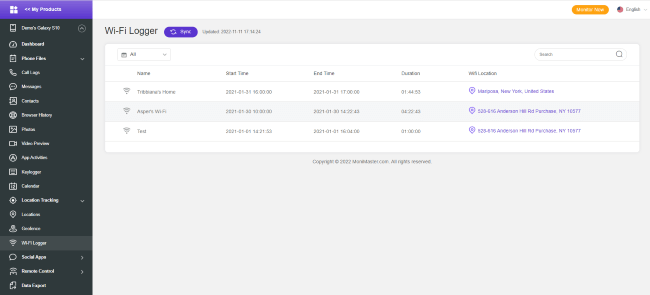 Bonus: Best Wifi Tracker in 2022
Wifi WPS WPA Tester:
Someone can spy on phone using wifi and this is one of the most straightforward wifi tracker applications for hacking passwords. This App is simple to install and use and can be accessed with little effort. This app's time to utilize a wide variety of algorithms—from Zhao to Arris to Dlink and beyond—makes cracking wifi passwords a breeze.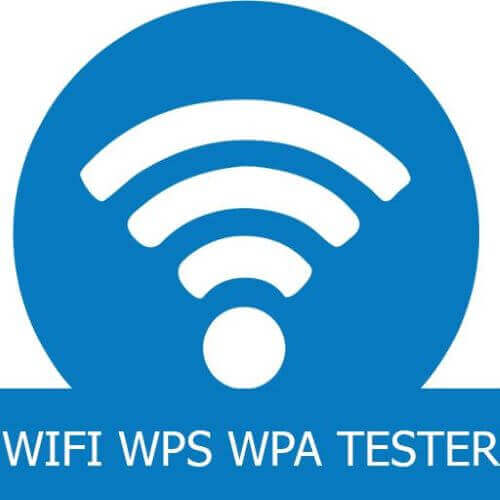 This racker wifi and wifi hacking app was designed by programmers so that they could check if a certain access point was vulnerable to hacking attempts. If you're using Android 5.0 or later, rooting isn't required, but if you're using an older version of Android, you'll need it to use this app.
Get this wifi cracking app from the Google Play store. Explore this WPS WPA Tester app and discover its pros and cons.
Pros
Widely accessible
Friendly interface
Rapidly crack the wifi password
Algorithms running in varied configurations
Cons
You'll need to gain root access if you're using an Android version older than 5.0.
WPS Connect
This is the most effective app for connecting to any WPS-enabled router. This wifi tracker is accessible without cost and is simple to install and run.
To decipher the wifi password, it employs sophisticated algorithms like Zhao and easyboxPIN. Use this wifi hacking app to check your router's security and see whether it can withstand any attacks. This app can hack any wifi password without needing to gain root access, and the wifi network will be more secure.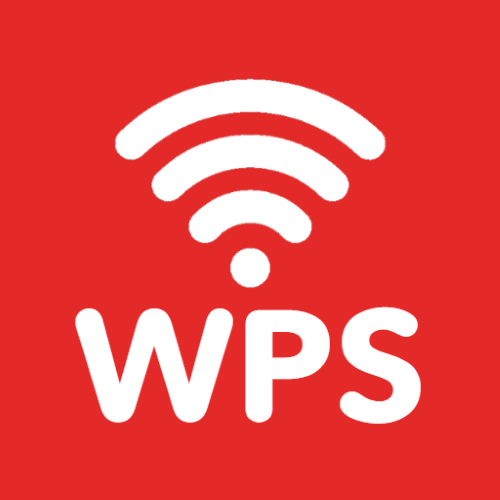 Get the wifi cracking apps from the Google Play store. Determine the pros and cons of using the WPS Connect Tester app.
Pros
Conveniently accessible.
Downloading and using it is a breeze.
Strong methods should be used to decipher the wireless network's security key.
Any router can benefit from a scan or examination.
Boost your wifi's speed without requiring root access.
Cons
No longer works with Galaxy, Nexus, and other Android smartphones.
Cannot connect to or detect the network on its own.
Wifi Pass Key
There is no faster or safer hacking app than this wifi Hacking App. This is one of the most reliable apps for Android users who don't have root privileges or tools.
You can hack any wifi password in a safe and authorized manner using this app. Select the network you wish to join, and a tap on it will quickly establish a network.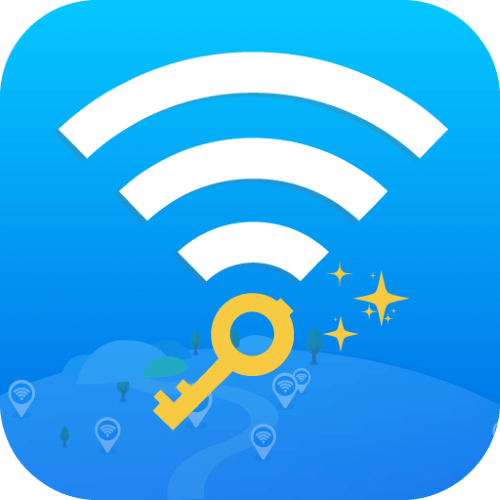 The app is available on Google Play for download. Discover the pros and cons of using this wifi Pass Key app.
Pros
A safe and reliable mobile app.
Quick to understand and install
The ability to automatically join nearby networks.
Cons
No encryption options are available.
Failed to decode wifi password for the unknown network.
FAQs about wifi Location Tracking
How accurate is wifi location tracking?
The precision of a wifi location tracking system must be within three to five meters. It does this using high-bandwidth time-difference-of-arrival (TDOA) measurements.
Can you track a wifi only phone?
Yes, it is possible to track a phone's location via wifi. The location of a phone can be determined if it is linked to any network. In short, the process is straightforward and quick, and it works quite well for identifying a device.
How do I prevent my wifi from being tracked?
Encrypting your internet traffic is the most effective approach to prevent your internet service provider from tracking your online activities and gathering personal data. Virtual Private Networks (VPNs) allow you to achieve this (VPN).
Conclusion
This article explains in great detail how to track a device's wifi location and gives you two choices for doing so if your device has been misplaced. You can rely on the location tracking features offered by your mobile device manufacturer. It's not terrible; these days, firms are adding many fantastic features to them.
But the main objective is to recover the misplaced device; thus, we suggest installing MoniMaster for Android on the lost mobile device. This tracking app performs exceptionally well, even in challenging environments. To the max!