To become one of the top social media platforms while handling so many users and too much information, Snapchat had to become very secure and secretive.
But it also made Snapchat an information hub and attracted interested people who want to keep track of all these communications. These people often ask questions online on how to find out someones' snapchat password. If you are one of those people looking for access, we can show you a few ways.
Part 1: How to Find Someones Snapchat Password by Using Technical Ways
This part of the article is dedicated to technical ways to get someone's Snapchat password. These methods are better, and the chances of getting the password get increased exponentially.
Way 1: Use a Spy App to Get someone's Snapchat Passwords
Ease of Use: ⭐⭐⭐⭐⭐
Feasibility: ⭐⭐⭐⭐
Suitable Users: All Users
There is a more effective way to hack Snapchat---it is a guarantee that you will be able to spy on the said Snapchat account. The best part is, this procedure doesn't require getting the account password or going through human verification.
To gain access to Snapchat accounts on Android mobiles, a professional spy tool called MoniMaster for Android can be used. It is considered the best 3rd party monitoring tool available, providing access to all Snapchat account data, including messages, stories, and media files, while adhering to Snapchat's password requirements.
The Advantages of Using MoniMaster to Get Someone's Snapchat Password
You can spy on Snapchat remotely. Password or human verification is not required.
Easiest and guaranteed way to read someone's Snapchat messages remotely and secretly.
It comes with real-time data sync, ensuring that you have access to all the Snapchat data, including the deleted ones, as well as the ability to recover deleted notes .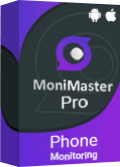 You can capture Snapchat screenshots and log into their Snapchat account without alarming the user.
You will even have access to Snapchat media files.
Steps for Using MoniMaster to Find Someone's Snapchat Password
Step 1: Create an Account
Register an account with MoniMaster Android Monitoring with your email address. Complete the purchase; we recommend getting the Premium plan.
Step 2: Follow the Setup Guide
After that, you will be redirected to "My Products and Orders Management Page". Click on the "Setup Guide" and follow the instructions. Access the target device. Download and install the app. Then, complete the configuration. After the device is set up, run the app, and delete the APK file.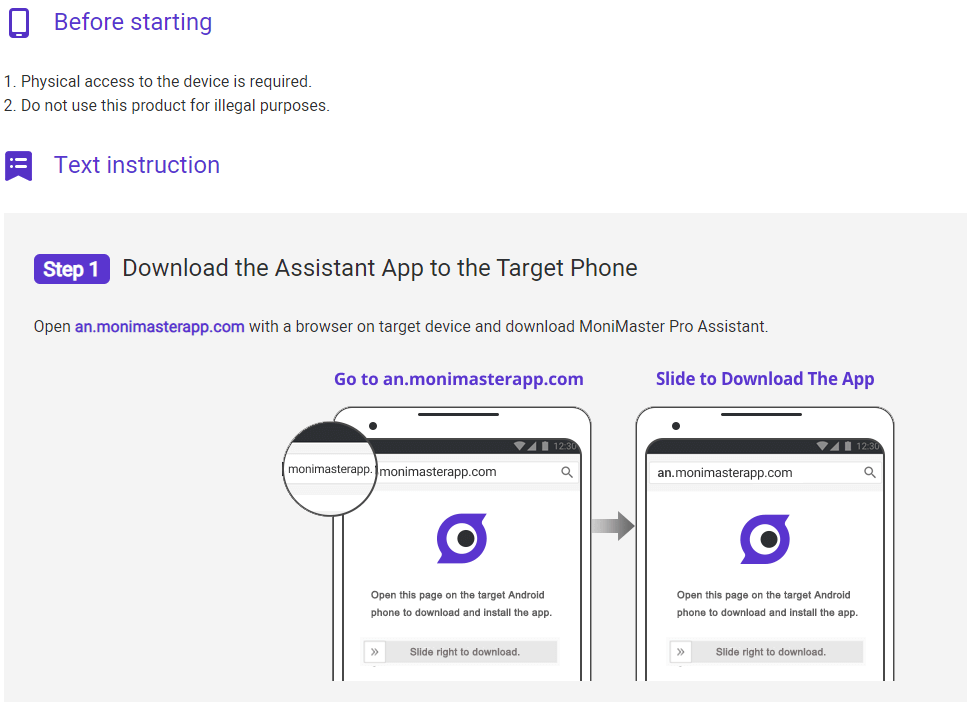 Step 3: Start Monitoring the Target Device on The Dashboard
Now, log in to your MoniMaster Android Monitoring account and access the app's online dashboard. Sync the device and start to find the Snapchat password.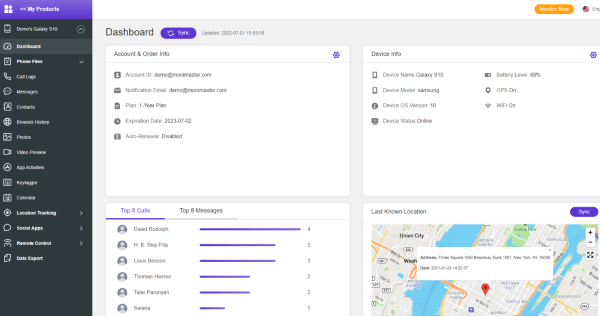 The app installation takes no more than a few minutes. The remote monitoring is even more convenient, and you won't have to worry about getting the account password.
Way 2: Hire a Pro Hacker to Hack into Someone's Snapchat Password
Ease of Use: ⭐⭐⭐
Feasibility: ⭐⭐⭐
Suitable Users: People Who are Willing Spend Money
Our second recommendation is hiring a professional hacker to hack Snapchat account to get the job done. You will find several capable programmers earning their livelihood by hacking. The most important part is that they are capable people who know how to get into a Snapchat account easily.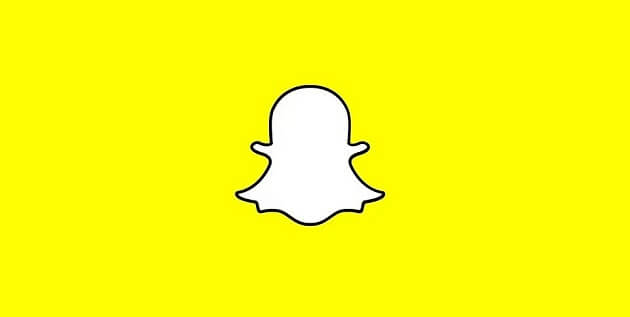 So, if you were wondering how to get someone's Snapchat password without human verification, you can hire a capable professional to do it for you. But there are risks involved. It is very difficult to locate a good hacker.
Limitation:
Even if you have located one, they may ask for a price that is way out of your budget range. The risky part is; even if you have located someone and agreed to pay the amount, you still can't be sure if they will successfully hack the account.
Way 3: Use Some Online Snapchat Hacking Tool
Ease of Use: ⭐⭐⭐
Feasibility: ⭐
Suitable Users: Amateur People
Online Snapchat hacking tools are completely overrated. These services advertise using a very simple procedure. You will be asked to provide the username associated with the said Snapchat account, and the rest of the work will be completed by this online service.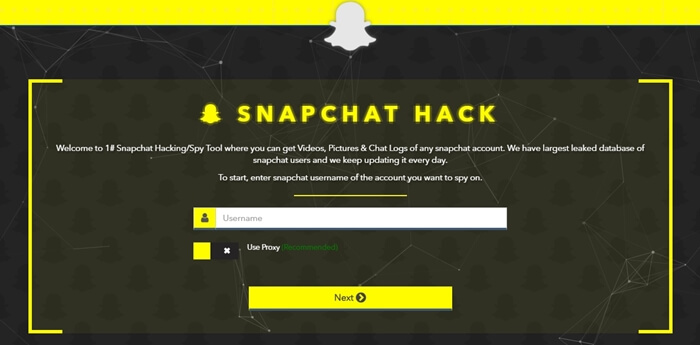 They will eventually provide you with a password. Too many people go for this online solution as the password recovery is guaranteed, and execution is simple.
Limitation:
1. However, the truth is far from it. Most of the time, these services don't work. The majority of these services are fake. They are designed to make you click on the ads, which will make them money. If you try to use these tools, they will simply redirect you to 3 to 4 different pages, and on each page, you will face one or more pop-up advertisements.
2. In some cases, they will ask for your email address to deliver the recovered password to you. But that is also just for them to create a database. So, these services aren't effective, and there is no way they are going to log into their Snapchat account. These are just scams.
We came to this conclusion after conducting internet-wide research. We tested more than enough websites. But if you want, you can verify our claim. Here's a list of popular online Snapchat hacking services.
hackfreeonline.com.
snapbreaker.com
gamecheatsbay.com
Way 4: Use Keylogger Tool to Get into Someone's Snapchat
Ease of Use: ⭐⭐
Feasibility: ⭐⭐
Suitable Users: People Close to the target
Last but not least, one of the best ways to get someone's Snapchat password is by using a Keylogger.
Compared to previous procedures, this method is pretty advanced, and the success rate is also really high. A Keylogger is a program that records the keystrokes of the user when they login to their Snapchat account.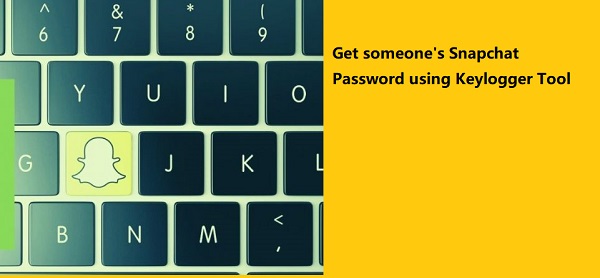 So, there is no need to guess, no need to hack, no need to ask someone for help, and no need for snooping online. So, here's how to get Snapchat password without email.
Steps:
Step 1. You just have to install this Keylogger program on the target user's mobile phone.
Step 2. Follow the installation instructions and then wait for the user to user to log in to their Snapchat account.
Limitation:
But the main hurdle of using this procedure is getting access to the target's smartphone. Or you need to somehow convince them to use your mobile to log in to their Snapchat account where you have already installed the Keylogger program.
Unfortunately, that was not the only problem with this method. The success rate of this procedure is steadily declining as Snapchat has implemented privacy protection measures on its login page.
Part 2: Guess Snapchat Password & Snapchat Password Requirements
Ease of Use: ⭐⭐⭐⭐
Feasibility: ⭐⭐
Suitable Users: Only People Very Close to the Target
Snapchat accounts are password protected. There are security protocols at place so that no one can break through the encryption to collect user information. So, there is no guaranteed way to get someone's Snapchat password.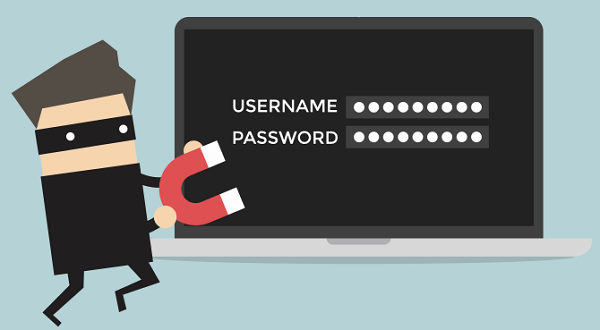 But the easiest way which is suitable for most people is to guess the password. This method is most suitable if you have a personal connection with the account holder. Otherwise, you will just be guessing aimlessly. So, what we have provided below is a few pointers to guide you throughout the guessing process.
NOTE:
Before you start guessing, you should check out the password requirements for Snapchat. It has to be 8 characters long and contain at least one letter and one number.
The most common snapchat passwords:
Check if there is a hint option. If there is, it will make your job easier. Click on it and then try guessing the password using the hint.
Each year, a list of the most commonly used password gets released on the internet. You can download that list and try them.
If you think there is a number in the password, you can try the most commonly used numbers, which are 1 or 2. Use then at the end or the beginning of the password.
If you suspect there is a capital letter in the Snapchat password, then it would most likely be at the beginning of the password, which is likely to be followed by a vowel.
Try including significant names related to the account holder. Like the name of their favorite movie or game or even historic character. Their partner's or girlfriend's name. It can also be the name of the parents, siblings, pets name, or even childhood nickname.
Try password, including specific works that are related to their interest or hobbies.
Last but not least, try implementing the birthdays on snapchat of the account holder in the password.
These are just tips to show you the way. With more information, you will be able to guess more effectively. If you are very close to the person or even in an intimate relationship, your chances of success will greatly increase.
Attention:
1. You should also remember that you can't enter too many wrong passwords. With too many failed attempts, the Snapchat account will be locked. Even if we assume that you have guessed the password correctly and have logged in.
2. If the actual user was using Snapchat, the account will get logged out immediately, and you will get caught. Even if you are not caught, the person will suspect that something is wrong and change the password. You will have to start from the beginning.
Part 3: Access the Saved Passwords to Find Someone's Snapchat Password
Ease of Use: ⭐⭐⭐
Feasibility: ⭐⭐
Suitable Users: People Who Can Access Target's Phone
You can easily get someone's Snapchat password by accessing their saved password. This particular method can only be applied only for specific Snapchat account holders who use some sort of password manager tool to manage their various passwords.
There are Password manager tools like LastPass or even Google Password Manager available for such tasks. If you can access that tool and access it. You will get the password for the target's password Snapchat account.
Conclusion
Snapchat is a very popular social media platform. It is useful, pleasant but it has its drawbacks. But if you ever feel the need to spy on someone's Snapchat account, you can try and get their secret account password.
It is a difficult way to go, but if you want, then no one can stop you. But if you want easier, more convenient, and guaranteed access to the Snapchat account, then it can only be done by using the MoniMaster for Android app.