Question:
Would Cell Phone Microphones be able to be turned on remotely?
It's been seen that individuals ask can we activate iPhone or Android microphone from a distance. As we probably are aware, Android mobiles don't have this element yet. However, there are Android representative phones spying applications that can assist you with getting it done.
They can hack into somebody's wireless and get sufficiently close to the representative, so you can remotely record the phone discussions utilizing the microphone of that gadget.

Why to Remotely Access Phone Microphone
These days, parents are stressed over the thing their children are getting done. They are shifting focus to cell phones, following the children what they are doing on their phones. It is why many people want to access phone microphones remotely.

Reasons
1. Companions:
There is a justification behind somewhat initiated cell phone receivers doing everything. Indeed, even sometimes, companions are additionally doing it when they have zero faith in one another and feel slightly unsure about one another.
2. Life partners
Life partners usually undermine one another. Inside like that, there is a magnificent justification behind questioning them. See anything that they are doing and somewhat enacted cell phone mouthpieces. Anything they mean discussing.
3. Opponent organizations
You can use these simple tips to go after them and check whether they are reliable. Some are not worth the effort, given the positions are they are from your opponent organizations. You hope to realize what things are, assuming they are releasing your organization snippets of data.
How to Remotely Access iPhone Microphone
MoniMaster is one of the most mind-blowing iPhone parental checking applications to get information. You wish to be aware of your objectives iPhone gadgets.

Way 1. Choose MoniMaster iOS Monitoring
MoniMaster iOS Monitoring, an astounding associate for you to depend on, can follow more than 20 sorts of data on the checked iPhone. MoniMaster iOS Monitoring gives you the best and most accurate results.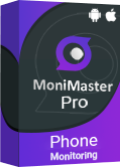 Social Apps Monitoring:
Support the observing of all social media apps. You can visit history, media documents, and emoticons, and the sky is the limit from there.
Messages Reading:
Read and recover deleted messages on iPhone and read all the send and got messages by the target client, even the erased information.
iPhone Text Files Checking:
Support to see the information of iPhone's Reminders, Calendars and Notes.
Calls and Contacts Tracking:
Track every one of the approaching and active calls with names, timestamps, and check someone's call history online.
Media Files Checking:
Check any sight and sound documents put away on the objective iPhone, including photographs, recordings, and voice updates.
Bookmarks Viewing:
View the entire looking through chronicles and bookmarks to find what the objective individual is perusing on the web.

How to Remotely Access iPhone Microphone?
Step 1. Make a Valid Account
Click on the Sign Up button to pursue a legitimate record utilizing a credible email address. Buy a permit to get sufficiently close to all elements of this iOS checking application.

Step 2. Follow the Setup Guide to Complete the Configuration
On the My Products page, you can observe the arrangement you have bought and click on the Arrangement Guide button. Peruse the directions cautiously to figure out how to download and introduce the application to set it up.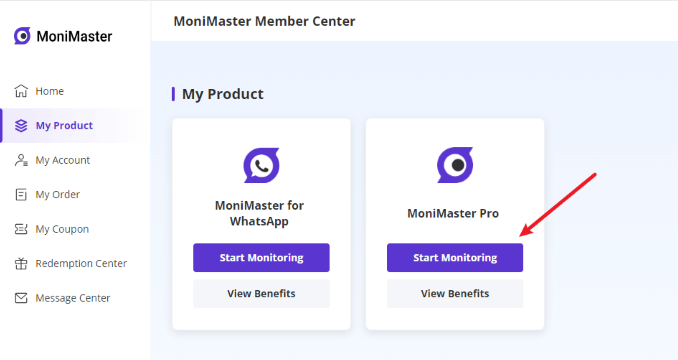 Step 3. Check Your Setup and Start Monitoring on the Web App
After finishing the arrangement and establishment on the objective PC, remember to tap on the Confirm Setup button at the lower part of the Arrangement Guide page. Then you will want to check every one of the available information types.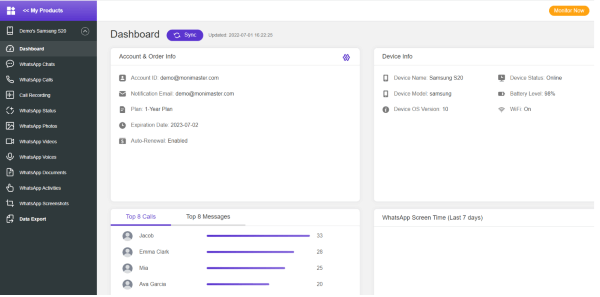 Other Notable Features
Browser history:
Everyone wants to know about the browser history of his kids or any family member. You can check browsing history on wifi router also check browser history on iPhone easily.

Photographs:
MoniMaster gives you access to photos, and you can check the hidden files of your loved ones on your screen. It is straightforward.

Screenshots:
After getting access, you can take a screenshot as proof. All data is in your hands, and you can take binding actions to avoid it.

Applications:
Social media is very famous these days, and everyone is using this. Children also use this, so it is very demanding for parents to monitor their kid's phones. MonoMaster gives access to the apps.

Contacts:
All the contacts numbers are reachable, and parents can monitor their kids through MoniMaster.

2. Use iPhone App Remote Mic
Eventually, in their life, everybody might want to hear a discussion about whether it is guaranteeing that a sitter is working effectively or pulling a trick on your companions.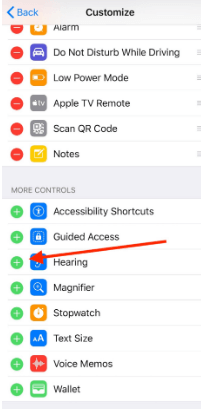 The iPhone isn't the ideal bug; however, it could work if you could turn the iPhone mic on remotely. It will require approaching both the iPhone and a PC that can run a program to associate with it, yet when that's what you have, the remainder of the cycle is too accessible.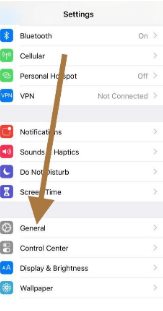 Highlights of using iPhone App Remote Mic:
Notwithstanding the Remote Mic application, you want the Remote Mic programming that you run on your PC.

This program is easy to utilize and functions admirably.

There are just two buttons; one is to find gadgets, the other to interface with them.

Whenever you have found it, you can turn the iPhone mic on from a distance when the program has been found and associated with the iPhone.

You can turn on the phone without any problem.
Best Android Remote Microphone Spy Free
MoniMaster Android Monitoring
MoniMaster gives a wide range of cell phone observing answers for viable Android and iOS gadgets, and you don't need to root or escape the objective telephone. All checked information can be sent to your neighborhood PC for additional review.

Protection and Data Security:
The information you are checking won't ever be hacked or taken for potential reasons.

Unnoticeable:
This phone checking programming will monitor the kid's web-based exercises without being identified.

Ongoing Data Syncing:
Sync refreshed information from the observed Android or iOS gadget progressively.

Free Demo:
We give a free demo to Android and iOS observers. Clients can more readily assess the items before they buy.

Quick Customer Support:
24/7 Customer Service can assist you with settling any issue you experience with our items through email.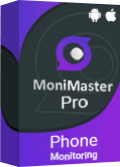 2. Google Voice
Google Voice is a great free choice for all clients who want to utilize a free arrangement. Notwithstanding, true to form, it has a few constraints.
Key features
Most eminently, you can record approaching calls. That's what that intends.

Assuming your objective starts the call, you will not have the option to record it.

It gives the very best results and details for checking.
How to use it:
It is the way to utilize it.

Open Google Voice's site and enter your login qualifications.

Find the stuff symbol in the upper right corner and open Settings.

Open the Phone Calls tab.

Find the Enable Recording choice.

Once done, all you want to do to record the call is press number 4 during or before a functioning call. To quit recording, press four once more.
3. Cube Call Recorder
Cube Call Recorder is a beautiful free choice that permits you to record a wide range of approaches to the objective Android gadget. However, you can record regular calls on WhatsApp, Viber, Telegram, Skype, Slack, and different applications.

Key features
One more excellent component is the capacity to avoid specific contacts from the recording list, so you can alter what you're recording.

You can save and share your recordings through Cube Call Recorder.

You can check the call history of where calls occur with data security.
How to use it:
Open the Google play store

Types Cube Call Recorder and click on install

The app will start with a welcome note

Next, allow the app to work

The app works with the latest app codes.
4. Automatic Call Recorder
Finally, we have the Automatic Call Recorder application, one of the most well-known call recording applications on the Play Store.

Key features
It records both approaching and active calls, and it likewise offers a Google Drive and Drop box incorporation,

You'd have the option to store all kept discussions in a single spot.

The application is allowed to utilize. You can record all calls which you want.
How to use it:
Download and install the app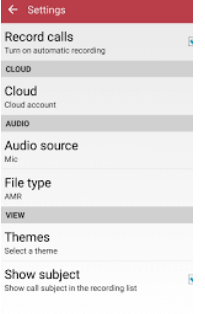 When you receive the call, then open it

The app will start automatically recording, and you can set the recording setup.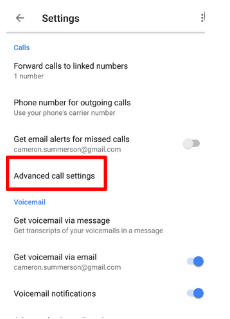 Save the recording in your desired file and use it.
FAQs about Activating Phone Microphone Remotely
1. Can you turn a cell phone into a listening device?
To tune in on a discussion, however, I didn't have the foggiest idea how to mess with a room then; at that point, you ought to know that it's not difficult to utilize a mobile phone as a listening gadget. Essentially introduce a piece of programming, dial the objective telephone, and you can hear everything happening close to the mobile phone.

2. How can I spy on my iPhone microphone?
iPhone allows you to keep an eye on calls occurring on any iPhone. It's equivalent to having a direct line onto each call, hearing it live as it works out. You get a secret SMS alert. If you call the objective versatile, you will be joined to the live calls and tune in progressively.

3. Can I use my iPhone as a microphone with a Bluetooth speaker?
Bluetooth Loudspeaker is an application to intensify your voice result to your remote-associated Bluetooth speaker. Your iPhone turns into the amplifier, and the Bluetooth speaker turns into a far-off amplifier within 10 meters.

Conclusion
As we've become aware, innovation has turned into a lifeline in more than one way. It has carried us nearer to our friends and family while likewise providing us with the advantage of following their developments and online exercises to keep them protected and in the right conditions.

MoniMaster is among the ideal choices accessible on the lookout if you desire to remotely enact a phone mouthpiece to pay attention to calls and track different information like their area and web-based entertainment movement.