LINE is a trendy social media application that has been connecting thousands of people throughout the world. It is a different app than others in terms of the unlimited stickers feature and others. And that's why it is quite impossible to get your kids or partners to quit using it. Though we can't do anything about the addiction to LINE, we can try to hack LINE app account and monitor their activities to ensure that they aren't indulged in harmful activities.
Do you want to find if your partner is cheating? Are you afraid the kids are getting into bad company? In this guide, we'll focus on all these aspects to introduce you to the ideal tool to hack LINE app on iPhone.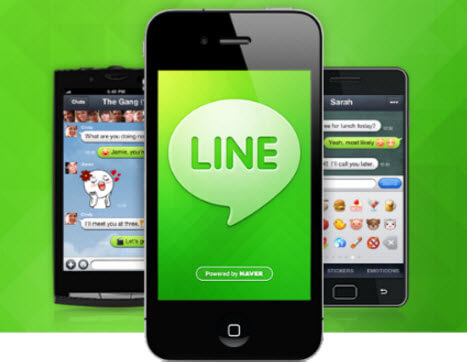 Part 1: What Can We See on a Hacked LINE Account?
With technological advancements, hacking into social media accounts has become easier than ever. Be it phishing or virus attacks; many computer experts can find several ways to get inside another person's device. Luckily, we now have numerous spying and hacking tools available in the market that will allow us to hack into the application and view messages and media files. Once you manage to hack LINE account on the target device, you will have access to the following data.
LINE chat messages:
You can view all messages, both received and sent ones with the contact information. Furthermore, you can even see the deleted messages with the right tool along with full conversation history as it's your account.
Alongside this, with the hack that we have in store for you, it'll be easier for you to see the group chat history. And like regular messages, you can see the deleted group texts as well.
LINE pictures, videos, voices, and stickers:
Along with chat messages, the hack will provide you access to multimedia files that are associated with the LINE app, including pictures, videos, stickers, and voice notes shared in the chats. You can also download these files to a local computer for a better outlook.
LINE screen activities:
The hack will provide you access to screen activities and on-going conversations. Moreover, you will be able to see and listen to the media files when they are playing on the device by exporting those files to the local.
With every hack for the LINE app that you can try, we can bet that the features you'll get with our tool won't be available in any other software.
Part 2. How to Hack Someone's LINE Account on iPhone?
Let us introduce you to the best-in-market LINE hacker, i.e., MoniMaster iOS Monitoring software. If you want to get remote access to any iOS device, then this software can help you. It will allow you to hack LINE chat and account with few clicks, and the target device owner won't be able to find out about it. You can monitor all kinds of app data and download it without jailbreaking the device.
Steps of hacking LINE using MoniMaster iOS Monitoring software
Before we hack LINE app on the iPhone, there are some requirements that you will have to fulfill. We have explained the requisites in the guide. Apart from that, you must know that there are always pirated versions available for monitoring and tracking tools. But it would be best if you steered away from such versions that offer free services. Downloading such apps from the official site with proper licensing is the appropriate way to get results as the pirated version often contains viruses and malware that can damage your system's hardware and software.
Step 1. Register for MoniMaster Account
Use an authentic email address for registration and set up a secure password to create an account on MoniMaster. Buy a license that is suitable for you and get access to all the premium features.
Step 2. Setup MoniMaster
After purchase, you will have to specify the system you'll be monitoring. In this particular case, we will select the iPhone to get the instruction guide for download and installation.
Once the installation process finishes, you will have to scan the backup data of the iPhone to ensure that MoniMaster has access to everything.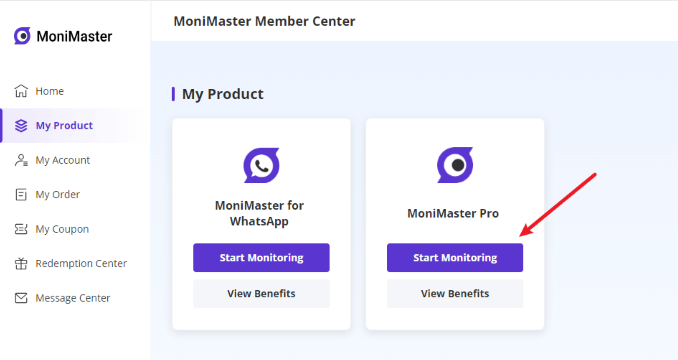 Step 3. Hack LINE and Start Monitoring
Completing setup means that you can now verify the setup and access the dashboard to view the device data. In the dashboard, all applications installed on the device will appear. Select the LINE app, and you will see the entire conversation along with the user and date information.
You can also select all conversations and download them on a local computer to see them later. Other than that, MoniMaster offers a wide array of powerful tracking and monitoring features for both iPhone and Android devices.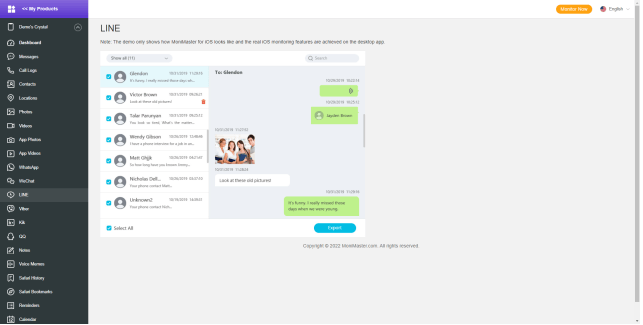 Advantages of MoniMaster:
Take a look at these advantages of MoniMaster and see how this tool is suitable to hack LINE app account and other applications on any device.
It monitors LINE account as well as other social media accounts remotely and with real-time updates

Get access to all messages and media files without the target device owner's knowledge

See texts, voice messages, pictures, stickers, and videos even after deletion

Rather than a standalone LINE hack, MoniMaster is an all-round monitoring software suitable for tracking all iPhone activities

Comes at an affordable price and doesn't need jailbreak for app installation, thereby keeping the data security and increasing the monitoring success

A professional technical support team is always available for hassle-free monitoring
Conclusion
In the end, we can say that MoniMaster is undoubtedly commendable software to hack LINE app account. With so many features, your hacking or monitoring experience will be wonderful. Moreover, apart from iOS monitoring, there is another version of MoniMaster for Android monitoring that will also come in handy. Try the software and tell us about your experience.