Perhaps you've already seen some of the telltale signs such as your spouse not answering your calls or text messages like she used to - and your mind is probably busy putting the pieces together.
These things happen, unfortunately - and when they do, it's important to find out whether your spouse is cheating on you. There are actually a number of clues your spouse can leave behind on their phone and here are some generic tips you can try before resorting to other methods: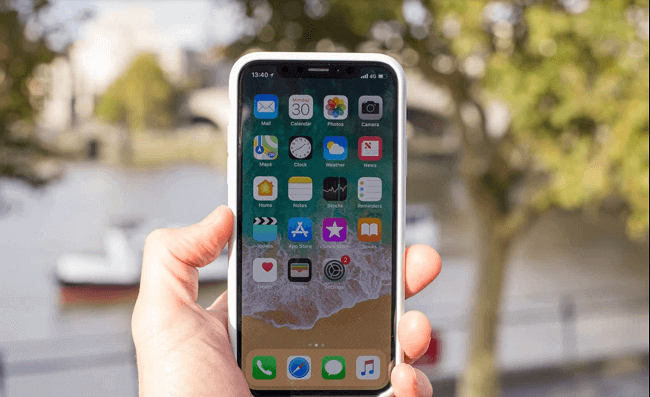 1. How to Tell if Your Spouse is Cheating on You
As a necessities of life, iPhone plays a very important role. Many secrets can be found on your cheating spouse's phone. Now, we are going to tell the 8 tips to find the signs . But if you want to catch some evidences for the cheating spouse, the is far from enough and time - wasting. So, we will also introduce a tool to intercept the contents on target's iPhone on Part 2 to spy them completely, even the deleted items.
2.1 Check for Any Unknown Names or Numbers Called/ Texted
Even though it's somewhat risky, you can distract your spouse or wait for him/her to leave their phone unattended - and this is when you should snag the opportunity to check for any calls made to numbers which you don't recognize or numbers which have odd names or no names at all.
Were these calls made at odd hours around the day or night? These days, it's easy to find out who owns a specific phone number by looking it up on Google. Furthermore, if your spouse is cheating on you, she probably won't add the full name of the person she is cheating with. You should look for first names only or initials.
Also check out the messages folder and see if you can find any suspicious-looking names that you've never come across before.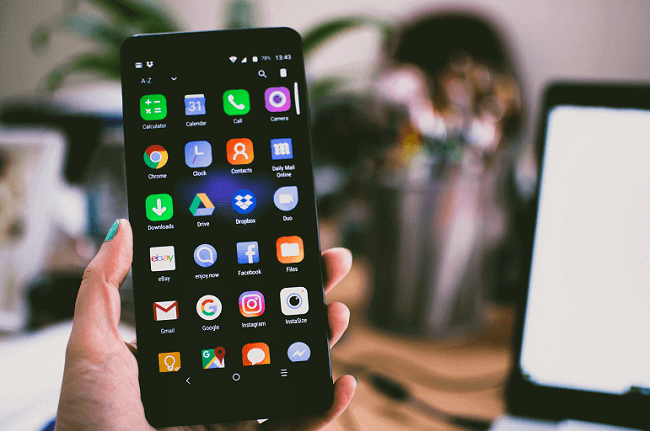 2.2 Check the Photos and Videos on Recently Deleted Folder
A good way to catch a cheating spouse on iPhone is to check the Recently Deleted Folder for any incriminating photos or videos that were recently wiped out.
Simply go into your spouse's Photos App and go into their albums. If you scroll to the bottom, you'll see "Recently Deleted". In this folder, you should be able to find all photos and videos deleted in the last 30 days. Simply tap on the item you want to recover and then see if you can dig up anything that's out of the ordinary.
2.3 Check Emails & Text Messages
If we had love letters more than 30 years ago, then text messages and emails are the modern era love letter. Many cheating spouses tend to hold on to these on their phone just to get more enjoyment out of their 'secondary' relationship. However, these digital love letters may just be the evidence you need to confront her.
It's a good idea to check the deleted items folder as a cheating spouse will often forget to permanently delete raunchy messages after sending them to the recycling bin. In addition, you may want to check out their SnapChat history as there may be text messages, videos or photos that might offer some clues.
2.4 Check Every Social App Account
One way to accomplish this is to spy your spouse's every major social media app. But this need you to know the accounts and passwords. In common situations, it will be a bit hard for us. So maybe you need a professional spying tool to realize it. This also be introduced on Part 2.
2.5 Check the Location Histories
It's common now for smartphone users to take advantage of navigation apps for getting directions and location-based services are needed to use these apps properly. As a consequence, location data on the user is often captured on a regular basis.
For an iPhone, you can go to Settings, then Privacy and then Location Services. Scroll down and find System Services, then go into Significant Locations. Here you will find a map and list of all the frequently visited places along with the times and locations visited.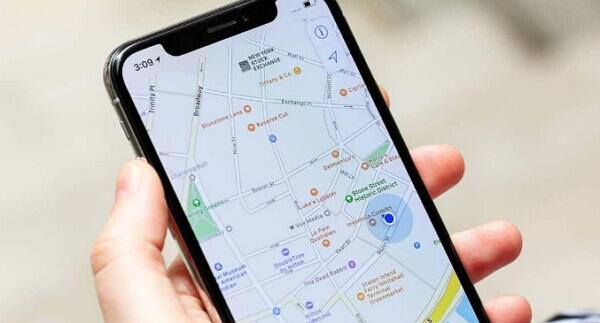 2.6 Check the Reminders and Notes Contents
While a clever spouse cheating on you will usually not leave behind any incriminating evidence under Reminders or Notes on their smartphone, a little bit of carelessness on her part could offer the digital trail you're looking for to confirm your suspicions.
Check for any "code words" she has used in her notes and reminders, or times for meetings, things to do that seem unusual, etc.
2.7 Check Calendar Events
Has your spouse marked any calendar events that seem unusual? Check for entries that don't make any sense such as meetings with people you've never heard of or events that, to your knowledge, your spouse has never taken part in before.
It's worth a shot as you may find something that doesn't add up.
2.8 Check the iPhone Backup Files
When we talk about how to catch a cheating spouse on iPhone, a common way is to look for any evidence of 'sexting' or otherwise in her phone's backup files. You can find this in the iTunes backup folder.
2. A One-stop Solution to Spy All iPhone Contents to Catch the Cheating Spouse
Now, the above methods may give some clues into your partner's infidelity but they can be very risky and you might even get confronted about why you were spying on them through their phone. It's also a grand waste of time having to check all that manually.
Luckily there is an app that people are commonly using today that can do a lot of the above for you, plus more. It's called MoniMaster.
The features that come with MoniMaster
MoniMaster for iOS has 2 solutions to monitor and spy iPhone. The one way is to remotely check data without installing any app, just with iCloud info. The other way is to install a computer based app to automatically and secretly backup the target iPhone, and then analyze the contents in it. It includes more than 20 features like messages spying, social apps tracking, real-time location tracking, and Safari history tracking. And If you've ever wondered about how to catch a cheating spouse on iPhone, then MoniMaster is the ultimate iPhone spying solution for you.
Here we highly recommend you to find out the evidences of your cheating spouse in three key ways:
1. Track SMS Messages
On the subject of 'how to catch your girlfriend cheating on her iPhone', there are ways to know who your spouse or girlfriend is texting by:
Tracking details of all sent and received messages which includes the recipient's name, number and respective time stamps

Detecting all deleted messages before they are wiped out permanently

Searching for specific messages through keywords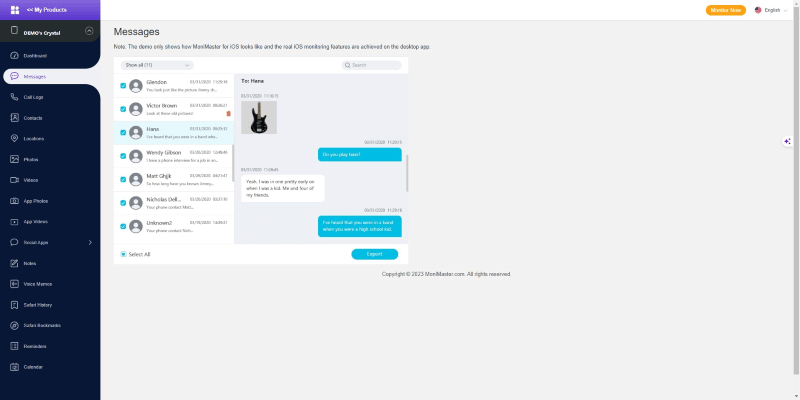 2. Track Locations
When it comes to how to catch a cheating spouse on iPhone, MoniMaster offers a practical and effective way to keep an eye on their moves. Through its location tracking features, you can:
Know the exact location of your spouse which is continuously updated in real time

View location histories including individual time stamps

View the required data in a map or even satellite view

View the online dashboard to get access to all the required location data in real time

Remotely track your spouse's messages without her ever knowing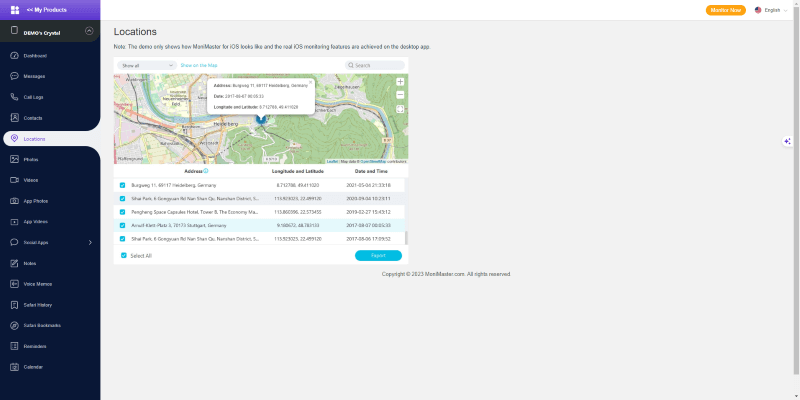 3. Track Social Media
Social media apps can leave behind a great deal of clues if you're wondering how to catch a cheating spouse on iPhone:
Monitor chat history on WeChat, Viber, QQ and Kik, WhatsApp and more

Read all social apps backup data

Export all data to your computer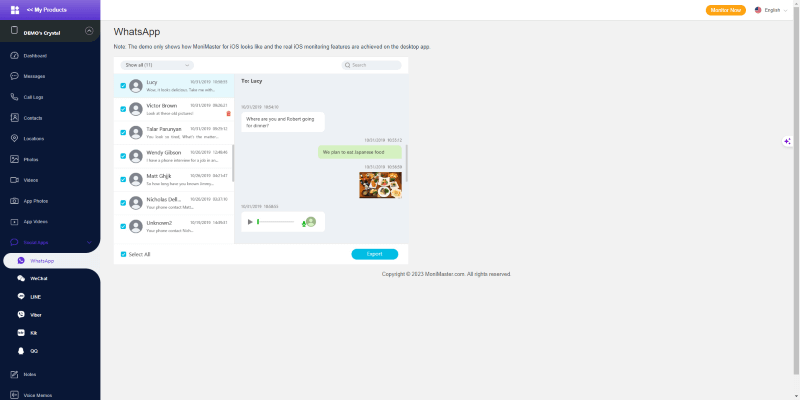 3 Simple Steps to Catch the Cheating Spouse on iPhone with MoniMaster
In spite of MoniMaster is a professional phone tracking tool, the operation is super easy. Only 3 steps you can start to spy someone's iPhone but have no need to jailbreak the target device. It's 100% safe for your digital data. Here is the simple guide for you:
Step 1: Create a valid account and then buy a license.
MoniMaster needs an account to collect all the monitored data. Just click the Sign Up button below to register. After the finishing of creating an account, then you can choose the appropriate plan according to your need.
Step 2: Choose the right product of MoniMaster
MoniMaster has 2 solutions to monitor someone's iPhone, through iCloud credential to track remotely or automatically backup the target iPhone in a secret way (This may need you to physical access the target iPhone for once). Just choose the one you can meet the requirement.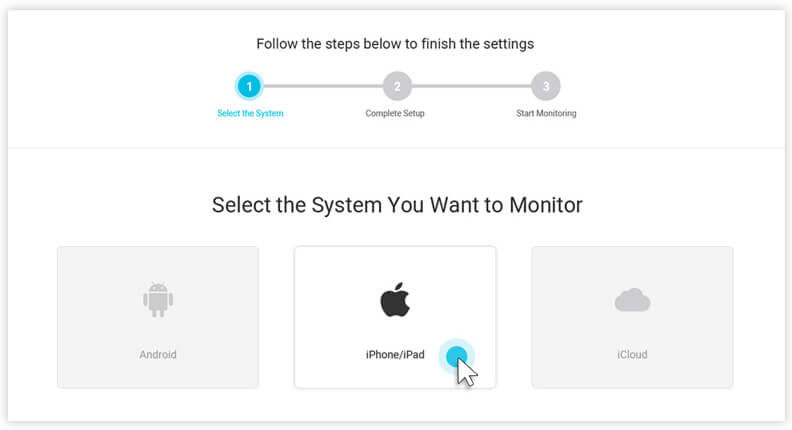 Step 3: Finish the necessary configurations and then start to spying your cheating spouse.
Now, the only thing you should do is to follow the detailed guide to finish the configurations and them waiting for the data be synced.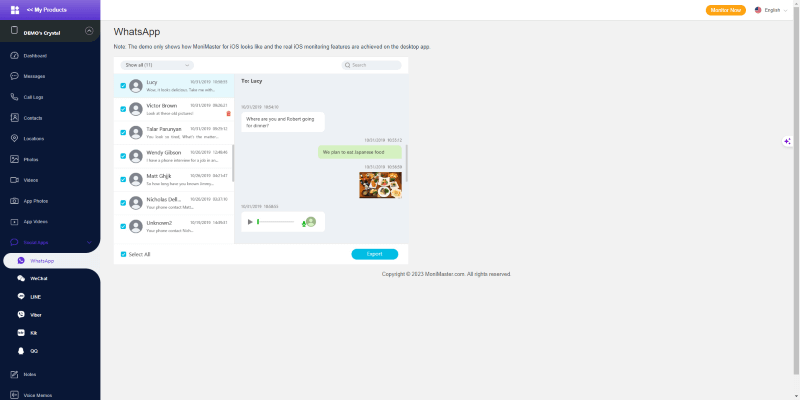 Closing Thoughts
While people have found ways to catch their spouse in the act, the solution to use MoniMaster for iPhone to spy on a cheating spouse is a practical, time-savvy and cost-effective way of secretly finding out if youre being cheated on.