Children can benefit from the wealth of safe, educational, and age-appropriate content available online both in and out of the classroom.
And while you may not always enjoy the thought of your kids spending too much time on their electronic devices, educational websites will help them continue to study. Some of the top kid-friendly educational websites are listed here.
Importance of Educational Websites
The use of free educational websites helps to make studying fun. Here are three examples of why kids need access to educational websites: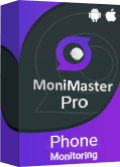 Use MoniMaster for iOS to Keep Kids Safe Online.
Check all incoming and outgoing calls & SMS

Spy on social media apps like WhatsApp, Instagram, Snapchat, Facebook, Viber, WeChat and more

Track cell phone location in real time and view location history

Remotely access the files on the target phone, like contacts, photos, call logs, etc.
Engage With Students
Educator-created educational websites allow teachers to impart knowledge to their students. Websites enabling teachers to provide class news and announcements are becoming increasingly common.
The Value Of Experience In Education
The best educational websites offer excellent academic resources. Visual aids, such as photographs, movies, cool math games etc., can be used to assist students in better grasping course content.
Parent-Teacher Interaction
Parent-teacher communication is facilitated in online learning environments so parents can stay abreast of their children's progress in school. Through the site's "parents portal," guardians can check more about their parents' schooling.
Top 5 Educational Websites for Kids
Here are the five best kid-friendly education websites for students:
1. Brainscape
For kids 14-17
Brainscape is an online and mobile education environment where students may use adaptive flashcards to learn new material.
Users may make their electronic flashcards (or upload ones they've made) and search for flashcards created by other users and publishers worldwide on the website and mobile app.
Your flashcards are safely kept in the cloud, where you can easily access them and even share them with study groups. There are many options for your kid once they enter high school. Some examples of this are getting your driver's license, enrolling in advanced placement classes, and searching for universities.
2. Exploratorium
For kids 14-17
The Exploratorium is a museum and learning center in San Francisco that explores the intersection of science, art, and human perception. Kids can enjoy museum exhibits on the Exploratorium's website without leaving their houses.
Their goal is to design inquiry-based activities that improve education throughout the world. They want to see a future where individuals are independent thinkers who aren't afraid to seek information and challenge received wisdom.

3. Kids Think Design
For kids 10-13
Kids Design Collaborative is an online education website for young designers and design enthusiasts that aims to inspire and educate young people.
Various design-related occupations are discussed in Kids Think Design. Your kid can get insight into the practical applications of design through hands-on activities and daily examples. Professional designers and imaginative young students worked together to create Kids Think Design.
4. NASA Kids' Club
For kids 10-13
Children can explore their interests in NASA and its goals in a secure environment at NASA. Visit NASA Kids' Club and put the club's games and activities to use to spark the imaginations of tomorrow's leaders. Here, kids as young as preschoolers and as old as fourth graders can play games tailored to their individual ability levels.
Eventually, kids will need something more exciting than what's happening on Earth to keep them engaged. NASA has you covered when it comes to space exploration with the NASA Kids' Club. Your little explorers can taste space travel at the Kids' Club.
5. Banzai
For kids 14-17
Share your hard-won life wisdom and teach practical skills like budgeting and saving. Your pupils' financial management and decision-making abilities will be tested in Banzai.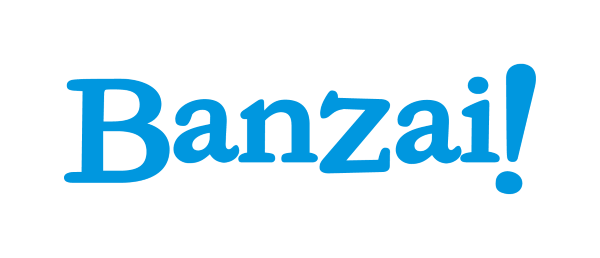 Plus, it automatically assigns grades! Taxes and rent are two adult duties that most teenagers will only have to deal with for some time. However, preparing your kids for maturity by teaching them about money early on will give them a head start. Banzai uses real-world financial scenarios to teach students the necessity of responsible money management.
How to Keep Kids Safe Online?
If you're a parent looking for a way to keep tabs on your child's online activity, go no further than MoniMaster for iOS, the most trustworthy and effective parental control tool on the market. Any parent's overarching goal is to keep their children safe from harm.
What MoniMaster for iOS Can Do:
Web Filter
Protect children from potentially harmful content on the web by using a built-in web filter. In addition, parents will be alerted that their children may be visiting inappropriate pages.
Screen Time
Keep track of how much time kids spend using various digital media. Set limitations on how long kids can spend using specific apps and establish regular "screen-free" times.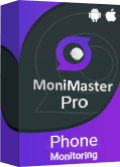 Activity Report
Check out a detailed history of your children's cell phone use in their Activity Report. Everything they do, from the pages they visit the videos they watch, is tracked.
YouTube App Management
Safeguard your kid's YouTube video experience by checking their viewing history and removing inappropriate content. You can also put parental controls on youtube.
Browsing History
Check the internet viewing history of any browser, including Safari, Google Chrome, and Mozilla Firefox.
How to Use MoniMaster for iOS to View Search History?
The instructions below will guide you through setting up and using MoniMaster.
Step 1. Sign Up & Purchase:
To begin monitoring your iOS device with MoniMaster, you must create an account.
Step 2. Download & Install:
The second step is to download & install the Monimaster app. In order to use the MoniMaster iOS app, a PC download and installation are required. You can download it from the official website. You will need one-time physical access to the target phone to install the app.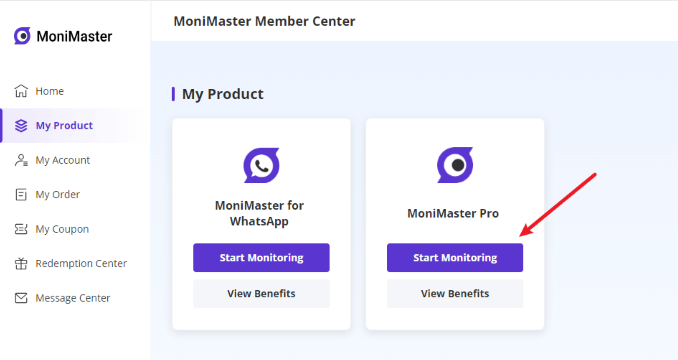 Step 3. Start Tracking:
You might require physical access to the intended Apple devices in order to perform the backup of data. Once everything is set up, you are ready to track your kid's real-time location. Keep eye on your kids using Monimaster.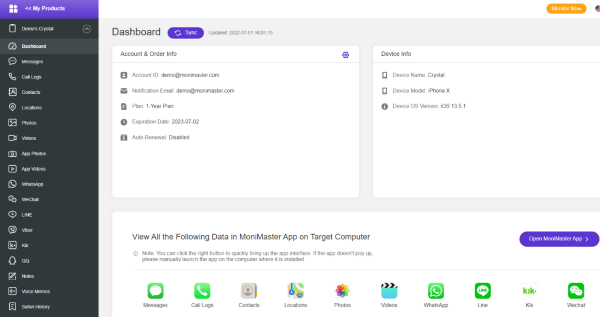 FAQs about Educational Websites for Kids
What is the safest website for kids?
Starfall is a wonderful website for helping young kids acquire basic arithmetic, reading, and writing abilities and problem-solving strategies via engaging games and tales.
What websites should be blocked for kids?
Many parents are looking for kid-friendly websites that aren't always appropriate for their kids. And wish to block these sites on children's devices. Listed below are recommended websites to block access to for kids.
Twitter
YikYak
Kik
Omegle
Chatroulette
4Chan
Ask.FM
Tinder
TikTok
Which is the No 1 educational app?
In my opinion, YouTube Kids is the no. 1 app for kids. Kids can use it for any educational purpose.
Conclusion
Kids can benefit from using the Internet. The Internet provides kids with an abundance of resources for self-education and the development of critical thinking and problem-solving abilities. However, there are many ways in which the Internet is harmful to our kids. MoniMaster for iOS is the best tool to provide kids with a safe internet environment.