You won't want to use your phone if it's bombarded with calls from robots, spam, and possible con artists. Time and time are wasted, and the situation is always inconvenient and frustrating.
Fortunately, you won't have to deal with anything like that. To help you get rid of those annoying spam calls on your iPhone, we've compiled a list of the 5 best free call block apps.
What Are Call Blocker Apps?
You can avoid unwanted phone calls by using your phone's built-in call-blocking function or a third-party best call blocker app iphone. It is frustrating, unpleasant, and wastes time getting these calls. In addition to letting you know who is calling, call-blocking apps will also silence your call if the number isn't recognized.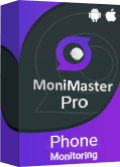 Use MoniMaster iOS Monitoring to View All Files Without Knowing.
Check all incoming and outgoing calls & SMS

Spy on social media apps like WhatsApp, Instagram, Snapchat, Facebook, Viber, WeChat and more

Track cell phone location in real time and view location history

Remotely access the files on the target phone, like contacts, photos, call logs, etc.
The best call-blocking apps are listed below. Whether or not one of these call-blocking apps is right depends on your situation. Go with the one that appeals to you the most.
Best Call Blocker Apps for iPhone
Based on our research, we've compiled a list of the top spam call filters and robocall blockers for iOS.
1. YouMail
YouMail stands out in the competitive spam-blocking industry thanks to its emphasis on voicemail features. It can block a phone number. YouMail Voicemail & Spam Block compares callers that your number is permanently disconnected. Furthermore, it provides its service at no cost to its users.

Youmail Voicemail & Spam Blocker Features:
YouMail's features include the following:
A dedicated voicemail service
YouMail's database of over 100,000 recognized spam numbers are used to stop robocalls.
Maximum of 100 voicemails per mailbox
Ten text transcriptions of voicemails
Blacklisting with no limits
2. Robo Shield
Although Robo Shield is relatively new to the market of spam blocking apps for iPhone, it has rapidly established itself as an extremely useful tool for blocking unsolicited calls. If you're looking for a privacy or best iPhone spam blocker app, you may have previously considered or paid for some of the technologies included in this bundle.

The following are some of Robo Shield's features:
ID for Identifying Callers
The spam database is automatically updated every hour, allowing instantaneous call screening.
Number Lookup
Blocking unwanted calls mechanically
3. Truecaller
Truecaller is a widely used phone number search app that has amassed over 2 billion entries from users' phonebooks. Due to its proficiency in blocking phone numbers, it can effectively filter out unwanted calls.
Truecaller and similar apps can access your phone list and add the information to their massive database. If it makes you nervous, this app might not be for you.
Both iOS and Android users can get this app.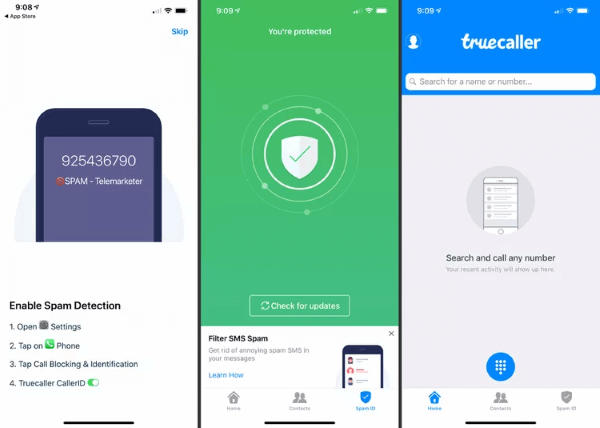 Features:
Prevent calls from specific countries or phone numbers.
Loads of handy extras.
Assistance with a large number of languages.
Ad-based funding mechanism.
The list of known spammers is not automatically updated.
4. Calls Blacklist
This app has a call blocker and a few other useful features. Blocking calls at specific times of the day or based on specific call numbers. Example: restrict a phone number's ringing time to specific days and times. To further narrow down the search, you can filter numbers by prefix (i.e., ignore those that don't begin with a specific sequence of digits).
A call-blocking feature that can be enabled or disabled with a single tap is also integrated into the app. As far as we know, this app is an Android-exclusive.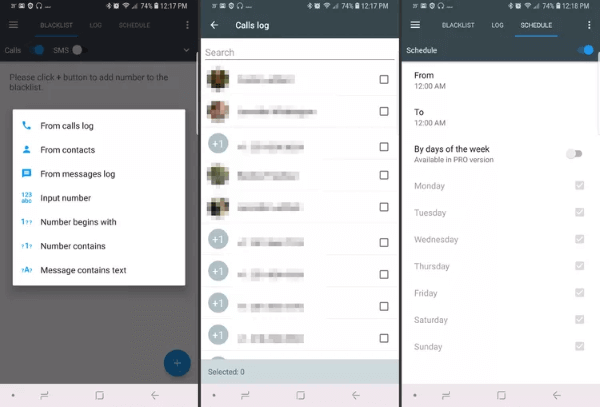 Features:
Schedule time blocks
Simple blocking on/off functionality.
Remove access to all unknown and private numbers.
You can only use it if you have an Android device.
If you're using the free version, you'll have to put up with advertisements.
5. Call Control
In addition to blocking unwanted calls, this app allows you to perform reverse phone lookups. It also includes SMS blocking in its scope of functionality.
It's simple and quick to use Call Control. There is a community blocklist that compiles fraudulent phone numbers from user reports. Both the Android and iOS platforms have access to Call Control.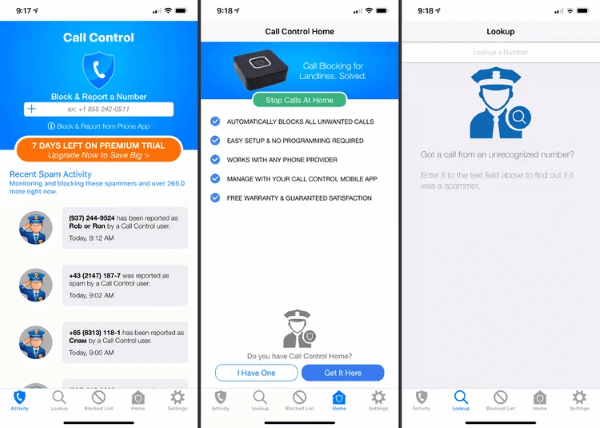 Features:
Enhancements based on feedback from users.
Blocking support for wildcards
Take advantage of the premium version's free trial!
Create an account first.
How to Monitor Teens Calls and Messages?
Keeping tabs on your children's online activities and guiding them as needed is much easier with parental control apps like MoniMaster for iOS .
Here are a few of MoniMaster's supported features that effectively keep kids safe while they're online.
Call History:
You may access your web-based account from anywhere using any software, easily, and from a distance to examine your iPhone call history and other transmitted data. With MoniMaster for iOS, anybody can quickly obtain any mobile number's call history in 5 minutes or less, setting it apart from the competition. The information is completely encrypted in an effort to prevent misuse or disclosure by anybody, not even the application's support team.
Activity Report
See what your kids have been up to on their phones by looking at their daily activity reports.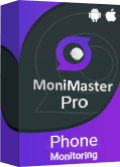 Web Filtering & Browsing History
Web Filter can help you monitor your child's online activity and block any potentially dangerous websites they could come across.
Keeping an Eye on Social Media Messages
Instagram, Telegram, Tinder, Snapchat, etc., can all be monitored by MoniMaster Parental Control so that cyberbullying and online fraud can be stopped in their tracks.
Observe and Listen to Phone Surroundings
With the smartphone's remote camera and one-way audio, you can keep an eye on your child's whereabouts and make sure they're always safe.
How to Use MoniMaster for iOS to View Calls and Messages?
Step 1. Purchase Your Favorite Plan:
Click the "Buy Now" button to pursue a legitimate record utilizing a valid email address. Buy a permit to get close to all elements of this Android observing application.
Step 2. Purchase Your Favorite Plan:
Install the app on your desired phone, sign in to the application, and set it up as coordinated by the arrangement wizard shown on the application screen. Complete the setup and start the monitoring on your phone.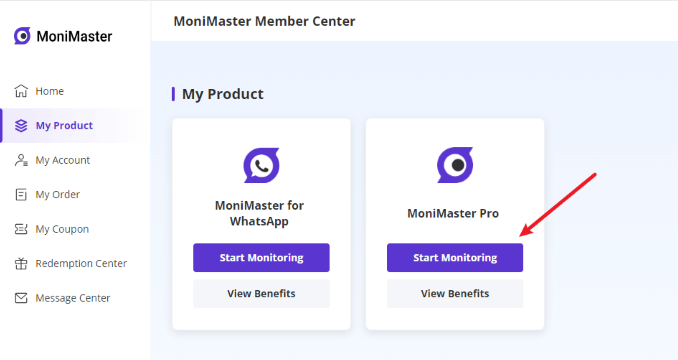 Step 3.Start Checking Chats:
To look at others' chats, return to the authority site and interface the gadget to enter MoniMaster for iOS. Select Messages, Call Logs. You can look at messages, photographs, areas, and texting applications by clicking different choices in the left sidebar.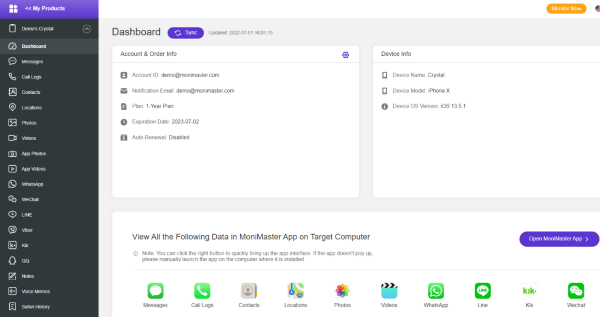 Conclusion
Never-ending calls from people we don't want to talk to are a major pain on our treasured phones. It's stressful and counterproductive in every way. And if it happens too often, it might derail your day and leave you unable to cope with any personal or professional matters that need a positive frame of mind. For these reasons, you must have the best call blocking app.
Also, you can use parental control apps like MoniMaster for iOS to prevent your children from online dangers. If you want to know what your kids are up to when you're not looking, MoniMaster is the best monitoring software on the market. It's often regarded as the top option among similar apps that monitor mobile devices.