Finding the best anonymous chat Apps that don't monitor you might be a relief if you're sick of your old Facebook and WhatsApp friends.
Do you wish to meet new friends yet not leave any traces behind? This article will discuss the top apps for talking to strangers online. You can have private, anonymous chat rooms with strangers using just your smartphone.
What Are Chat Room Apps?
For the same reason it gets its name, an anonymous chat room apps facilitate identity without revealing personal details about its users. More importantly, you can utilize these apps without signing up. That makes it difficult if someone wants to follow you or learn your true identity through chat room apps.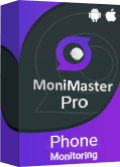 Use MoniMaster for iOS to Check Apps Without Knowing.
Check all incoming and outgoing calls & SMS

Spy on social media apps like WhatsApp, Instagram, Snapchat, Facebook, Viber, WeChat and more

Track cell phone location in real time and view location history

Remotely access the files on the target phone, like contacts, photos, call logs, etc.
Chatting anonymously is still popular for people who want to meet new people online but prefer to keep their identities concealed. Though it's intended to keep users anonymous, some abuse it by doing illegal actions while cloaked in identity.
Top 10 Anonymous Chat Rooms Apps For Android & iOS
Some of the best anonymous chatting apps are listed below. Let's begin our article on the top anonymous chat apps for strangers.
1. Anonymous Chat App
The anonymous chat app is a top choice when it comes to chatting with anonymous people on chatroom apps. The intuitive design of the app's UI is its most robust feature for quickly finding a compatible partner.
It will take a little while to start a conversation with someone. To begin a conversation with a total stranger anywhere in the world, you need to do nothing more than touch your smartphone screen.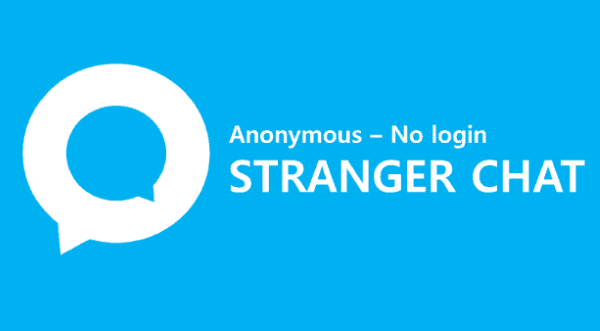 2. Whisper
Whisper is similar to other apps because it has an excellent design and intuitive UI. Over five million people have downloaded this app from the Google Play store. There are many people involved in the community. Whisper is one of chat room apps free online community where millions of people give and receive advice and chats with anyone using this app.
3. Chatouts
This app has exploded in popularity in a concise amount of time. If you're looking to anonymous chats with total strangers on whatever tickles your fancy, then you might find the Chatous app useful. When your friends show little enthusiasm for the things you want to talk about, this app can be a lifesaver. This app is at the top of our list because it is the best anonymous messaging app. You can recover deleted messages on iPhone in this way.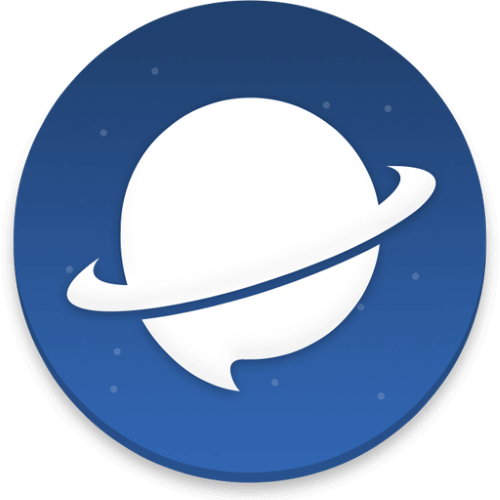 Similarly, to Twitter, Chatous allows you to look for discussions on a particular topic using the hashtag #. This means that the hashtag can narrow the chat rooms to those devoted to a certain topic. This app keeps your identity hidden, and you can end a chat whenever you choose.
4. Connected2.me
This is another one of the most downloaded apps out there. More than 10 million people have downloaded the Connected2.me app from the Google Play Store, and it's now accessible for iOS. It's a great way to meet new people and strike up conversations. The Shuffle function is a wonderful addition to this app since it lets you see who is online and open for a chat without exposing your identity. In addition, it is also simple to spread rumors, confessions, or other juicy information.
5. RandoChat
With RandoChat, you can meet and chat with people online without revealing any anonymous information. Your participation does not create the production of a new user ID or the submission of an email address for registration. The app can be downloaded, installed, and launched to begin chatting instantly.
When a message has been read by its receiver, it will be automatically erased. No logs of your IP address or other connection data will be kept.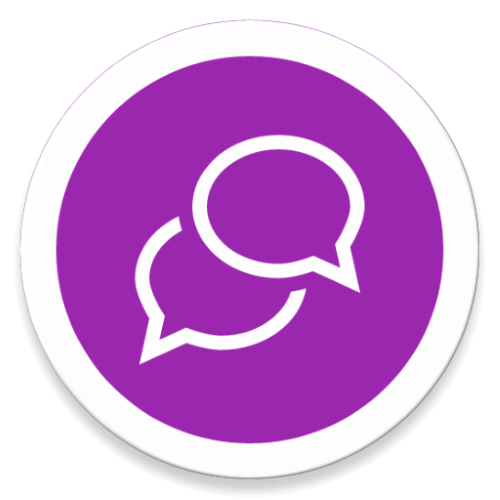 6. Omegle
The app is currently compatible with Android, iOS, and PC. Omegle is another high-quality option for anonymous online chitchat that works equally well on mobile devices and desktop computers. This app has several fantastic features, such as random video chat and encrypted live chat, that you can use.
Other users will be unable to view your sensitive information, including your precise location, unless you want to share that information with them.
7. MeetMe
The Meet Me app has evolved from its origins as a dating platform into a widely used means of anonymous chat. Users are encouraged to establish anonymous friends anonymously or to chat with complete people.
In addition to connecting with fascinating new features, you can track how many people have viewed your profile, how many people are your fans, and how many presents you have gotten. With over 100 million people, it's sure to have some intriguing characters.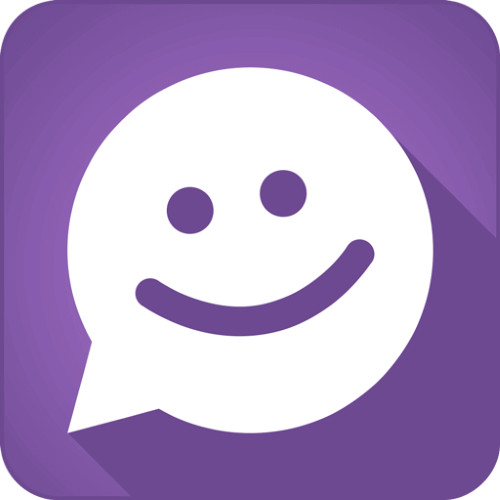 8. Wakie
Wakie has expanded beyond that and now offers a lot more. Using this app, you can have complete strangers contact your phone and wake you up. You can also ask for comments, recommendations, and orders in the business world. Users can respond to these requests by visiting the live stream boards. Here, you have the option of making your profile public or private.
9. Rave
Rave is a great way to meet new people and pass the time with them. Thanks to this app, you and a far-flung pal can watch Netflix or YouTube together. Rave requires users to sign up for an account and log into their Netflix or YouTube accounts. You can also put parental controls on Youtube.
Today, you can watch your favorite program with like-minded people in virtually any public chatroom. Create your own chat room and start messaging with other streamers.
10. Mico
If you're bored and looking to strike up conversations with people, MICO is another viable choice. There is also a live chat platform, humorous photographs, and lively conversations with total strangers in the thrilling live broadcasts. Mico's built-in translation feature makes it easy to strike up conversations with people from all over the world, regardless of their native tongue. You never know who you could end up falling in love with using this app.
Mico is well-regarded in the Android app market. In the Android app store, this app has received 4.5 stars out of 5 and has been downloaded over 10 million times.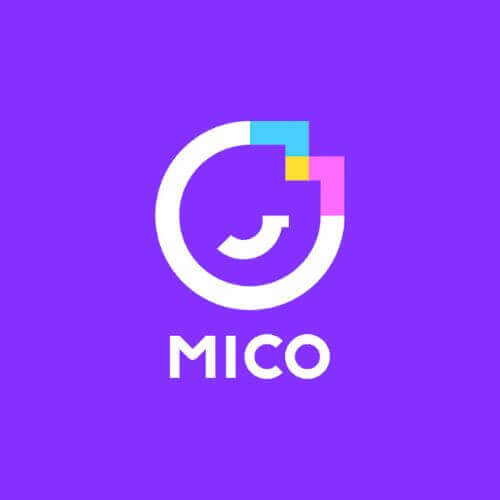 Is it Safe to Use Anonymous Chat Rooms Apps for Teens?
Let's take a look at some of the threats that teenagers encounter.
1. Cyberbullying
Some users may be targeted by cyberbullies who want to prey on those who are more susceptible to being victimized online. Moreover, because it is anonymous, the victim will have no idea whom to file a claim against in the event of financial loss.
2. Addictive
Teens who spend too much time online may have problems in other areas of their life, including education. It stops being beneficial if they only care about making and maintaining in touch with their new anonymous friends who share nothing about themselves. Lock the apps using is also a good way.
3. Cyber Crime
A lack of anonymous identity makes you vulnerable to spammers and hackers. A victim of their enticement may find himself in the hands of account thieves who would use their newfound access to their victim's financial accounts to do fraudulent transactions.
How to Protect Teens When They Use Chatting Apps?
Keeping tabs on your children's online activities and guiding them as needed is much easier with parental control apps like MoniMaster for iOS.
Here are a few of MoniMaster's supported features that effectively keep kids safe while they're online.
App Blocker
You're not alone if you're concerned that your children spend too much time in anonymous chat rooms. You may prevent your children from using certain applications using the App Control feature in MoniMaster.
Activity Report
See what your kids have been up to on their phones by looking at their daily activity reports.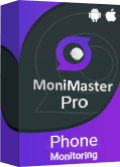 Web Filtering & Browsing History
Web Filter can help you monitor your child's online activity and block any potentially dangerous websites they could come across.
Keeping an Eye on Social Media Messages
Instagram, Telegram, Tinder, Snapchat, etc., can all be monitored by MoniMaster Parental Control so that cyberbullying and online fraud can be stopped in their tracks.
Observe and Listen to Phone Surroundings
With the smartphone's remote camera and one-way audio, you can keep an eye on your child's whereabouts and make sure they're always safe.
How to Use MoniMaster for iOS to View Chats?
Step 1. Sign Up & Purchase:
An active MoniMaster account is required for iOS monitoring. Click the "Buy Now" button to pursue a legitimate record utilizing a valid email address. Buy a permit to get close to all elements of this Android observing application.
Step 2. Download & Install:
The second step is to download & install the Monimaster app. Obtain the MoniMaster iOS app and set it up on your PC. You can download it from the official website. You will need one-time physical access to the target phone to install the app.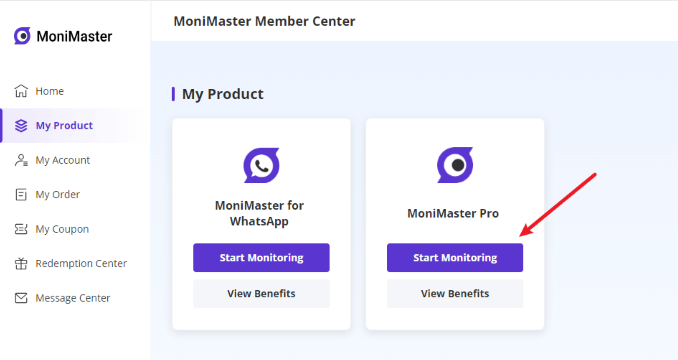 Step 3. Start Tracking:
Access to the intended victim's devices may be required in order to perform the backup. Once everything is set up, you are ready to track your kid's real-time location. Keep eye on your kids using Monimaster.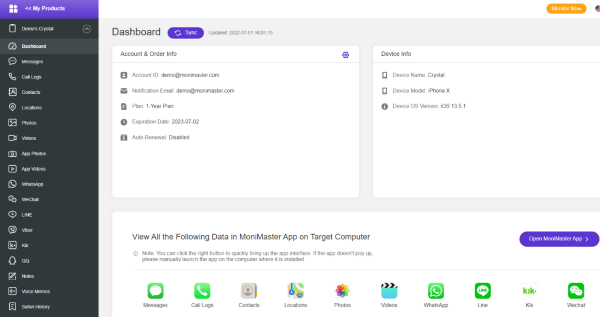 Conclusion
After all, who doesn't like a good conversation? Numerous users cannot conceive of a world without online chat. Chat rooms provide an online way to keep in touch with old friends and meet new ones, but they can also be a risky place to do illegal or otherwise inappropriate business. Given the potential dangers of anonymous chat rooms, parents must have access to apps like MoniMaster for iOS that allow them to monitor their children's online time.