As a result of Snapchat's one-of-a-kind feature, in which the user's sent and received messages and photos are deleted after being seen, the app has been a source of stress for many parents, who find it difficult to keep tabs on their child's activity while using an iPhone or iPad.
Snapchat monitoring from an iPhone is useful in many contexts. As you read, you will see that we have addressed a variety of methods.
Can Parents Monitor Snapchat?
Many individuals have wondered, can parents monitor Snapchat? It is possible to monitor Snapchat activity using paid tools and accessible ways.
NOTE:
If you want to monitor everything on iPhone, move to Part 5 and you can try MoniMaster for iOS to view everything on iPhone.
Don't worry, though, since many of the premium apps offer free trials. Here are two ways that you can use to keep an eye on your child's Snapchat account. Free Snapchat monitoring methods will also be discussed.
How to Monitor Snapchat on iPhone?
Way 1: Monitor Snapchat by Restoring iCloud Backup
If you frequently back up your child's iPhone to iCloud or iTunes, you'll be able to restore all of the data, including their Snapchat conversations. Restoring the necessary data is quick and easy, and you don't even require technical knowledge.
Make sure you have the Apple ID and password for the target device before you go after it. Here how to monitor snapchat on iPhone:
Find "General" by scrolling down the"Settings" menu.
Select "Erase All Content and Settings" under"Reset."
Restart the device
Put in your Apple ID and password on the setup screen.
On the "Apps and Data" screen, select "Restore from iCloud Backup."
Now you can track your child's media content throughout the past few weeks.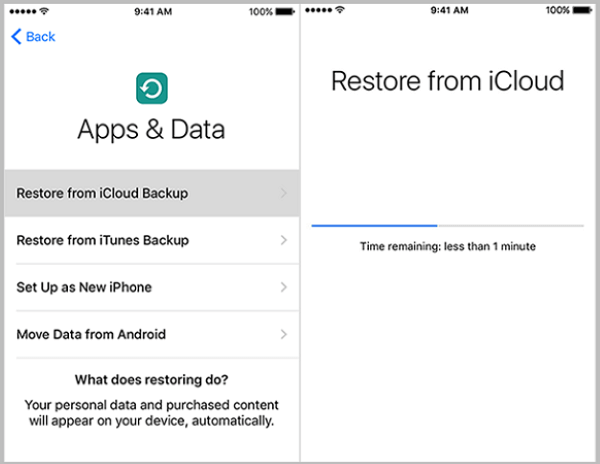 Way 2: Monitor Snapchat from iTunes
All you need is a computer, iTunes, and a few minutes to restore your Snapchat backup files. Here is how to monitor my child's snapchat on iPhone:
Link your iPhone to a computer running iTunes.
Select"Summary" by tapping the phone symbol.
To get started, select"Restore Backup."
Select a file that serves as a backup for Snapchat.
Select"Restore"
When you've finished the process, your iPhone will be stocked with Snapchat's backup files.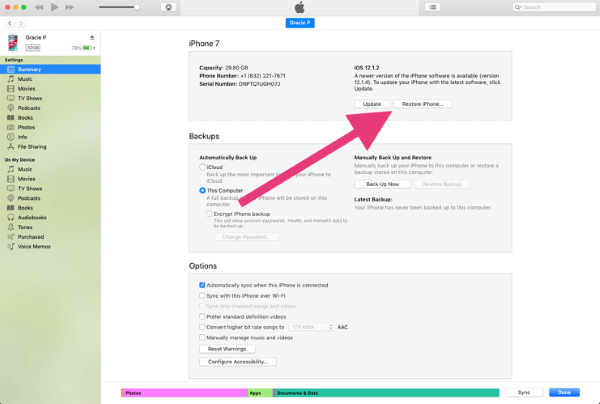 Bonus: Monitor Everything on Child's iPhones Without Them Knowing
With incredible Snapchat tracking capabilities like photo checking and remote screenshots, MoniMaster for iOS stands head and shoulders above the competition. Facebook, WhatsApp, Instagram, and others can all be monitored using MoniMaster.
Track over 20 different iOS file formats
More than 20 file formats can be tracked, including those used by social networking apps and media files.
iPhone monitoring software that doesn't need jailbreak
There is no need to jailbreak the iPhone; therefore, your data will remain safe, and your monitoring rate will be increased.
Exporting data to a local computer is a breeze
One of our advantages over the competition is the ability to export all monitored files to a local computer.
Powerful features can be enjoyed at a reasonable price
For the annual plan costs only $9.16 a month, this monitoring app for iOS is a good deal.
Quick and reliable technical support from trained experts
For hassle-free iPhone monitoring, take advantage of the round-the-clock technical support offered.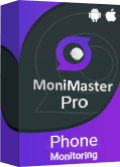 How To View Activity on iPhone by MoniMaster for iOS?
Here is how can I monitor my child's snapchat without them knowing:
Step 1. Purchase Your Favorite Plan:
Click the "Buy Now" button to pursue a legitimate record utilizing a valid email address. Buy a permit to get close to all elements of this Android observing application.
Step 2. Finish the configuration by following the instructions in the setup guide:
A "Setup Guide" button will click next to your purchased plan on the "My Products" page. Take your time reading the setup instructions to get the app downloaded and running.
An outline of the process is as follows:
The first step is to obtain the target's computer and then install the app.
Scan the backup data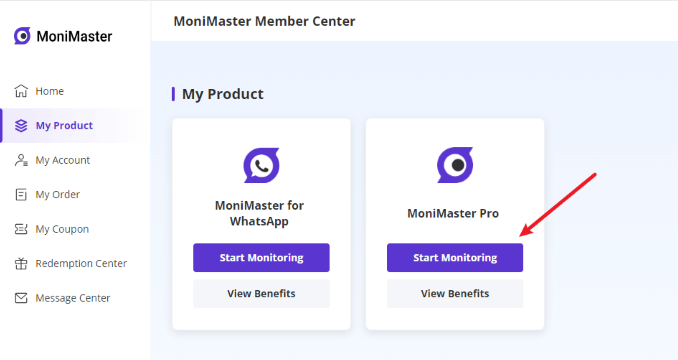 Step 3. Verify your configuration and launch the web app for monitoring:
Click the "Verify Setup" button at the bottom of the"Setup Guide" page once you've finished the setup and installation on the target computer.
Then, you can view all your data kinds (Messages, Call History, WhatsApp, etc.) through the web app.
The monitored data can be exported as a report by clicking the"Export" button.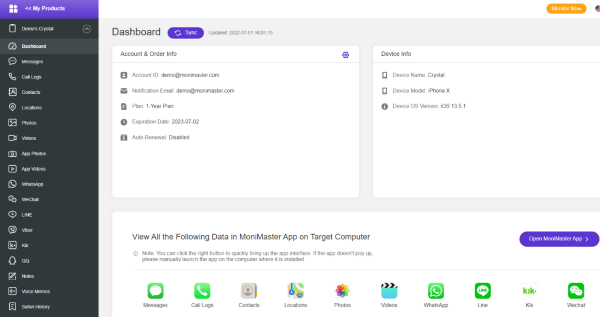 FAQs about Snapchat Monitoring
Is there a way to see Snapchat history?
If you go to your account's settings and then to"my data," you'll have access to your child's Snapchat history. It contains the time and date the Snap was sent, the recipient's name, the media type (MEDIA or TEXT), and the message's content.
Can phone companies see your Snapchats?
Snapchat's messaging service provides end-to-end encryption for all of your text messages. Messages are encrypted, so even phone providers can't read them. Not onlhow to monitor snapchaty are they encrypted, but they are time-limited as well.
Can the WIFI owner see Snapchats?
Thankfully, all of our communications occur over a secure HTTPS connection. That implies the network operator (your company) cannot Man in the Middle (MitM) users (your pal) and read their conversations. However, they can monitor who is talking to whom.
Can you look at someone's Snapchat without them knowing?
Online monitoring is a tried and true approach for determining if your child is experiencing difficulties. If you and your kid have a good, open connection, you can probably follow them on Snapchat and check out their posts. But if you want to know more about their digital activities, you'll need a better solution.
How do you watch someone's Snapchat story without them knowing on your iPhone?
Follow These Simple Steps to Browse Snapchat in Complete Secrecy:
Click the Stories icon in the lower-right corner of the screen. Now exit Snapchat here entirely. Turn on the Airplane mode, which will turn off mobile data and Wi-Fi. Go ahead and open Snapchat and spy on someone's story without them knowing.
Conclusion
You can and should monitor tabs on your kid's Snapchat account. A lot of contentious discussions are taking place in the chat rooms. It's risky for teens to use Snapchat because they might see or hear things they shouldn't, like explicit images or potentially harmful discussions. If you want to keep your child safe from online predators, you need to know how to monitor their Snapchat activity using a reputable surveillance app like MoniMaster for iOS .