Question:
Can you track someone on facebook without them knowing?
Yes, you can. With the advancement in the technology now people can use Facebook to track someone on facebook without being friends. All you need is the right method and right tool or application to do this.
In this article we will discuss everything on how to see someone's location on facebook without them knowing. Continue reading to know the technique and method.
Part 1: Why Is It Possible to See Someone's Location On Facebook
Track a cell phone location is possible. Sharing your location on Facebook helps you in planning events, get relevant ads, mark yourself safe in a crisis and share your favourite places with friends.


It also helps Facebook to recognize if your account has been compromised. For these reasons, then tracking someone's location with Facebook is possible.
NOTE:
If you want to find the easiest and most accurate ways to track other's location, please move to part 2. We have MoniMaster for Android could help you. Don't miss it!
Is there a way to find someone's location on Facebook? Geolocation system provides different feature in their application for Android and iOS device users. Actually, Android and iOS devices location feature works differently when it comes to any app usage.
Android has a simple on/off switch that allows you to simply turn on/off the location sharing feature for apps like Facebook.


But iOS has an additional option that allows the users to share their location only when the app is in use, or never. Almost this feature is same in both the mobile operating systems but in iOS it will send a sort of alert to all the users who chose to turn on their location history for Facebook.
Part 2: How to Find Someone's Location on Facebook Easily?
There are many spying software or applications available to track the location of Facebook. So, to make this easy for you, we recommend MoniMaster for Android . This app is easy to see friends location on Facebook, which can use and provide exact details of the targeted device. It has all the advanced options but easy to handle for anyone.
Now MoniMaster offers a number of coupon codes that allow customers to receive special discounts on MoniMaster products. Use it and enjoy our products!
Coupon Code:
30% off Coupon Code: 70Sepcial
Why Choose MoniMaster:
MoniMaster track target with built-in GPS and it has high accuracy, which is an excellent GPS tracker for kids.


View call history and other information sent are transferred to your web-based account, which can be accessed from any place utilizing any program, from a distance and quickly.


You can know all the location history of the target with accurate time.


It support searching for the location history with address keywords.


You can even find deleted messages on Facebook.


It can also work in stealth mode.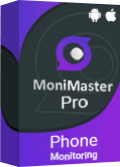 Now let's know how to use MoniMater in Android devices –
Steps of hacking someone's location on Facebook by MoniMaster for Android
Step 1: Register for a MoniMaster account first. Then purchase a license for the app, to use all the advanced features of this powerful tracking app.
Step 2: Then you need to complete the setup process properly by step by step and install MoniMaster assistant on your target device. Then you have to configure the app by signing in and after setting up everything and granting all the information on the target device, you can proceed to the next step. If you have any question about the procedure, please go to the official guide for more details.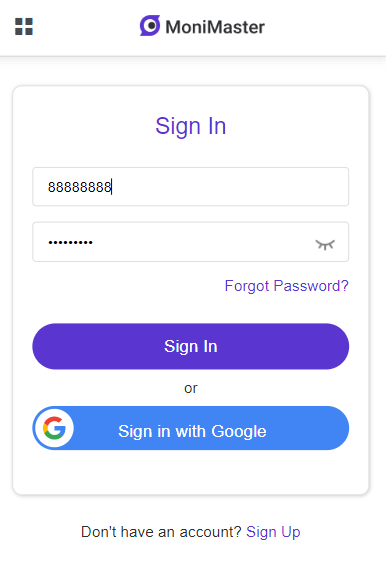 Step 3: Finally, start monitoring the target device from the web panel dashboard of the program. It will take some time to sync the data of the target device with the system properly. So keep patience until all the data gets synced and then start to track the target device.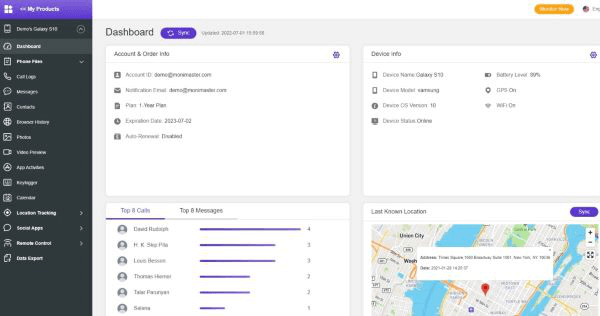 Part 3: How to Track Someone on Facebook Without Being Friends
Facebook provides two methods which can help you to track the exact location of the person. One is with the help of Marauder's map and another is "Nearby Friends".
Both the techniques are efficient to find someone using facebook location. In this section we will discuss how to find someone's loation by using these methods and what their significance is.
Method 1: Track with Marauders Map Facebook
Marauders map is basically a Google chrome extension which is capable to track the movement on the Facebook messenger. You just need to install the map, then it will bring a map every time you open messenger.
This map will automatically detect the location of the people which are available in your Facebook messenger if they are also using the same application. It will not detect the location if someone turned off their location sharing services on the messenger.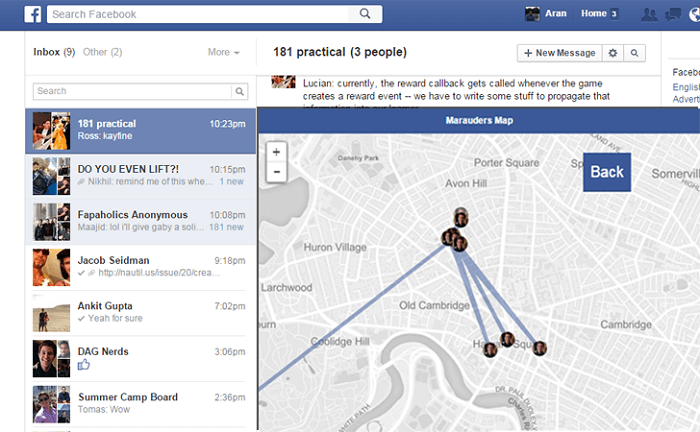 How to use Marauder's Map in Facebook location tracking?
With the help of following guide you can easily track Facebook geolocation of someone :
Go to the webstore of the Google chrome where you can easily find the Marauder's map.
Now install the extension and enable it to use.
After installation, every time when you will open your Facebook , the map will automatically launch and detect the location of all people available in your messenger.
Limitations:
You need to keep the location sharing option enabled on Facebook.


You only can track your friends. So the person you want to track must be in your friend's list.


It can only track the location who has already have chat with.
Method 2: Using the Feature of Nearby Friends
Nearby friends is an inbuilt feature provided by Facebook messenger to find someone's location. This feature will provide you exact location of the people who are using messenger. Initially, the purpose of the function was to make it simple for you to contact your pals.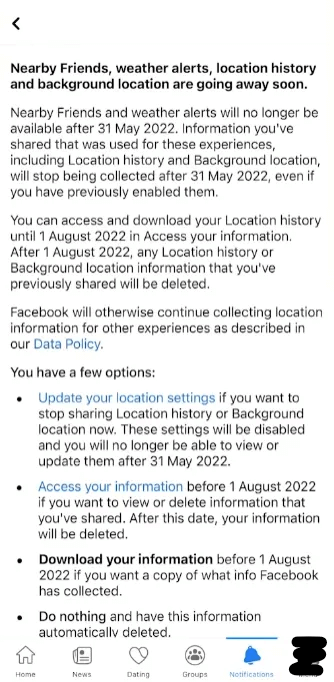 But now, you can't view nearby friends since Facebook disabled that option. Facebook will no longer offer "Nearby Friends," "Weather Alerts," "Location History," and "Background Location" as of June 1, 2022.
Conclusion:
These days with the advancement in the technology it is not difficult to get an answer of how to find friends on Facebook by location. There are many different methods and tools available in the market to track someone's Facebook location.
According to our research and experience we come to one conclusion that MoniMaster is one of the easiest and simplest tools to track the Facebook location. So without asking how to track people on Facebook, start using MoniMaster for Android from now on.