Everyone at some point in time, have been through a rough situation. A situation where you receive unknown incoming calls that may in some manner seems to harass. But, living in a modern generation that is been a field with tech geeks, you don't have to worry about anything. There are many Caller location tracker applications that seem to give a ray of hope by identifying where the caller is along with their city/state.
Let's discuss the Top 10 apps for this specific need: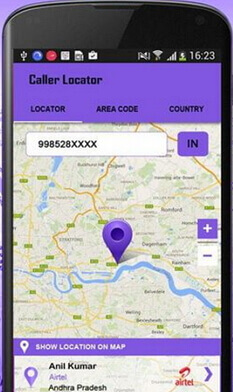 This one is an excellent addition ranking on the top list because it has more than 10,000,000+ downloads along with that it gets 4 stars too. If you are worried who is calling you? With the help of this app, you are sure to get the information. It instantly identifies the numbers via caller id along with the name and the most important location information is also achievable. You get informed about the caller area, city, state, country and so on.
Instantly identifies who is the caller and via caller ID

Through this app, the scam caller can be blocked;

Also, you can search for the numbers unknown and get a confirmation of the name of the person before you dial.

With so many benefits, you also get a live mobile number tracking option to track the number of any part of the world.

The best part is the operator name & their GPS location is given.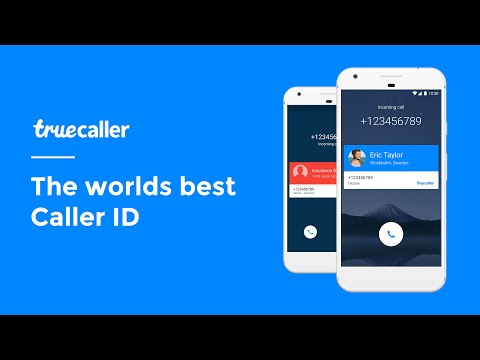 If you need a free cell phone tracker, the best way is to download this app. Proven to be the most renowned and greatest caller identification app capable of tracking the locations easily. It is also true that the app is extremely updated, so there is no best feature missed. If you want to avoid spam calls, SMS you can directly block the person from the true caller.
Accurate and up to date information

The application is constantly updated with features

The call recording and flash messaging option is available

You can even block telemarketers who keep on annoying you

Smart message option available for chats with your family & friends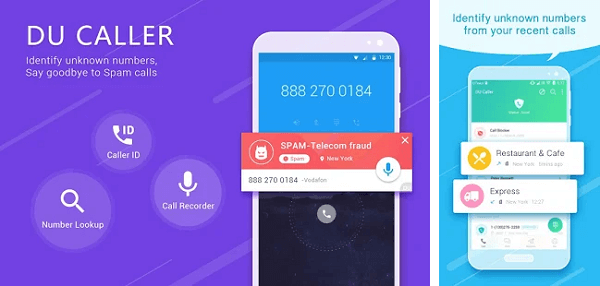 This app provides caller the ability to identify the Caller location tracker and if it's bothering you, you do have the option of blocking them forever. The app features the largest databases of phone numbers, thus making it easier for you to track any number. Along with that most of the numbers from around the world are identified in the app.
Comes with a call blocker feature

Easily access the location of the caller

Smart Dialer, call history analysis & secret call protection are also available.

Instead of an unknown number, it directly shows the caller name

The application can also act as an SMS blocker.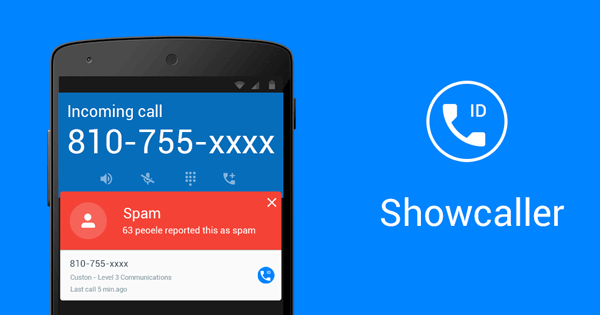 If you need more detailed information like name, caller id, as well as the address, this app is meant for you. You are sure to get rid of spam calls, message and even the most irritating telemarketing calls too. This one indeed is the powerful app with call recording, blocking and number plot features.
It is a really safe app

You can also use it offline for smart caller ID

The smart search feature helps to know the owner of an unknown number

You can easily block unknown numbers

It has the largest database for you to get information about any number.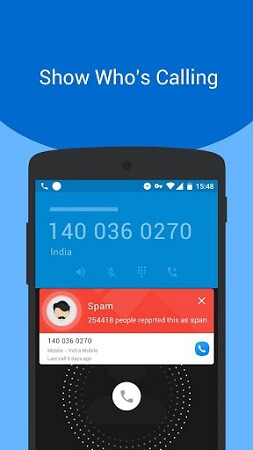 This app is the most powerful one to track the Caller ID with about 1.5 million databases of people. Best number locator; call blocker & location trackers too. All the spam already gets blocked and the calls are easily identified. There are also good chances of the picture of the caller to be displayed.
Call coming from an unknown number? The name will be displayed

You can easily blacklist any number

Call log scan & smart dialer is an excellent feature in it

It also showcases the picture of the caller if possible

This app is a free version for anyone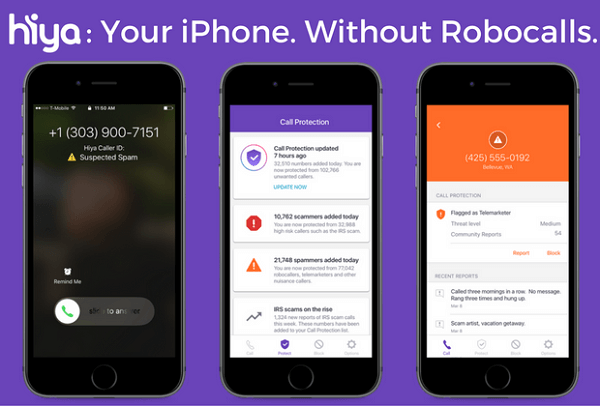 This app can eventually be able to give you the best information possible. It automatically blocks unknown number. It also is easy to operate with good free features. You receive an alert text if the incoming call is spam.
You can receive calls only from the people you know

The unknown spam calls are already rejected

It is free and very easy to use

SMS caller ID can inform you who is texting

You can block calls, identify location smoothly.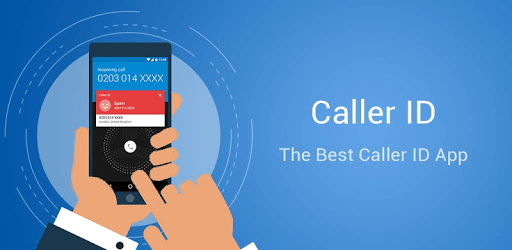 This app is very similar to True Caller, good for Caller location tracker and blocking calls. It gives excellent performance and also provides a great tracking job for unknown. The details of the user are easily given, like name, address, etc.
It comes with the most advanced features

You can identify number with the full name

Smart call log feature for the real name of the caller, the location of the phone and call history

Has a T9 Dialer feature for ease in using

You can make calls from the app too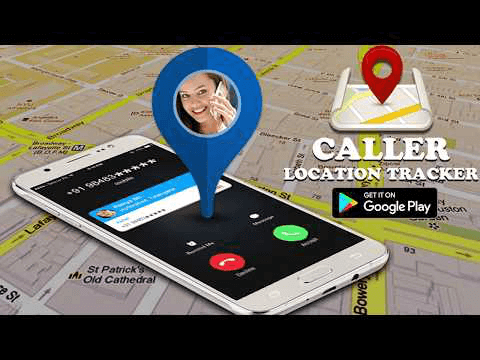 This also is the best and so is added to the list. Using this application is very simple, the operation is very easy and you can track the location of the caller hassle free. You can also block or filter calls as per your choice and do other things with the features in the app.
Block calls from any area, or any city/country

ID location tracker is the best feature in it

Block & screen calls are some excellent ways to use the app

Even block permanently telemarketers call

Come with an automatic caller lookup feature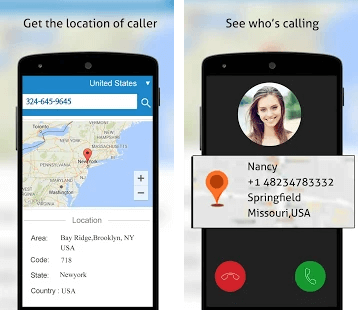 It is probably the replica of the true caller; the app features multiple features. If you don't have an internet connection, not a problem, it works offline too. It helps you know who are calling, their caller ID name, address and other important details.
Excellent performance even offline.

The caller is easily identifiable

A true replica of the best True Caller app

You also get a call blocking feature in this app

By using GPS tracking, mobile on Google Maps can be located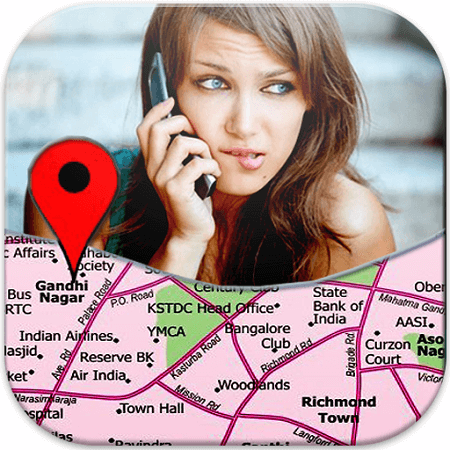 This app is simply designed with great features, to work in the android. This app displays the actual location of the caller. You can easily identify the unknown incoming caller name, address and other details. You don't need internet to use this.
Great features and updated app

Designed for Android users

Has a unique way of identifying the number

It even works offline

Easy in identifying unknown calls
How To Track Someone's Call History with Detailed Information without Them Knowing?
Tracking call history has become quite essential these days. A married couple, businessman and may want to know the call history. By viewing the history, you will realize who they were talking too and this can help you learn and track their information too.
The best app that can do this work is MoniMaster call history tracking, this gives you the ease in knowing the reality that was hidden for a very long time. If you believe there is something weird going behind you, this call history tracker can give you a lot of benefits.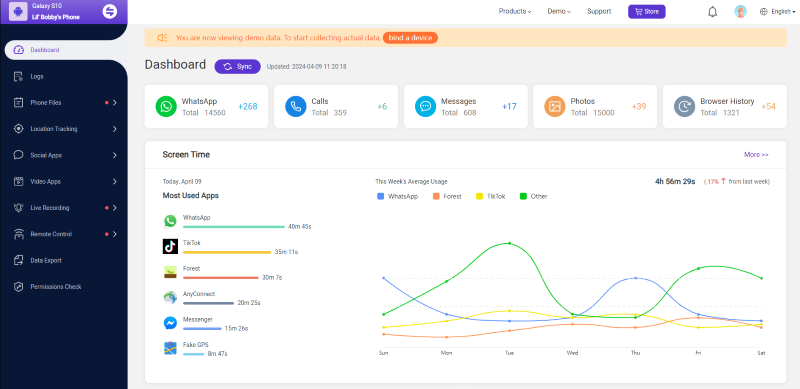 Advantages:
Make an account in the app and track everything, and get the crucial details of their incoming as well as outgoing calls.

It also is able to record detailed and accurate call log and duration information.

It is also capable to track the record of the last year call history, so you have detailed information with you as proof.

The calls made by them to whosoever person, their phone number will also be provided to you.

If you have any contact detail, you can also search whether the number comes in their call history.

You have ease in using it with 24x7 technology support.

It comes with affordable pricing, so all the needful date required can just be comfortable to your pocket.
In addition to tracking phone call history, it can also track messages on a target's phone (including social media messages), contacts, photos, and even take a real-time screenshots. It's a professional Wi-Fi logger and keylogger.
You can download the iOS set up below. For Android users, you can go to website to try.
Summary
You may have an overall idea in caller location tracking apps, and you can choose any of them for your need. Many people also have the need in target phone's call history tracking. With MoniMaster, then you can achieve the goal easily.