Question:
If someone can teach me "how to read text messages from another phone?" then I would be forever grateful to them, and it would be a lifesaver for me. It may sound a little awkward, but it is for a very important reason. So, help me, please.
This is an example of a common situation that many people face. Whatever the reasoning behind it may be first, we have to understand that is this even possible? The answer to this question of how to read other people's text messages is the use of technology. There are several apps that can help you read the text messages of someone else without even them knowing. MoniMaster is the best among all these message tracking apps. In this article, we are going to show you tricks about how to see text messages on another phone, so keep on reading.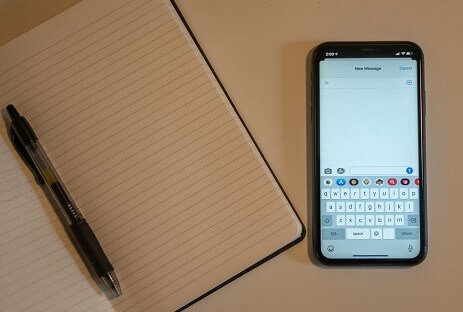 How to Get Text Messages from Another Phone Using an App?
MoniMaster is your answer to the question of how to get access to text messages from another phone. It is a great app that lets you monitor and check all the communications that your spouse or boyfriend/girlfriend is doing through their cell phones. It is the perfect app that you need to put your mind at ease about your loved one's activities. MoniMaster is the best app on the market that lets you monitor text messages from another phone remotely. Not only that, but it also allows you to monitor all popular social media apps as well, which means that you can keep an eye on the inbox of Facebook, Instagram, Snapchat, and most other popular apps. You wanted to know how to get someone's text messages secretly, well here is your answer, MoniMaster. It is simple to use and takes less than five minutes to set up. Let's take a look at some of the advantages that you get with MoniMaster that other apps on the market just cannot provide:
1. It allows you to keep track of all messages, whether they are incoming or outgoing.
2. It even allows you to read deleted text messages.
3. It gives you a timestamp for each message, which means you can know when the conversation took place.
4. It shows clearly who is talking with whom, which helps you better know what the participants of any conversation.
Getting it up and running is also a simple task that will take you less than 5 minutes.
Step 1. Create an account
Create a new account for MoniMaster by using your email address and select a plan that fits your needs.
Step 2. Install the app
When you get the confirmation for your purchase, you will see the order management page where the setup guide is available. You can find the download link in the guide to download the app on the target device and install it immediately. Enter your MoniMaster account credentials in the app and grant all permissions to access the device and finish the setup.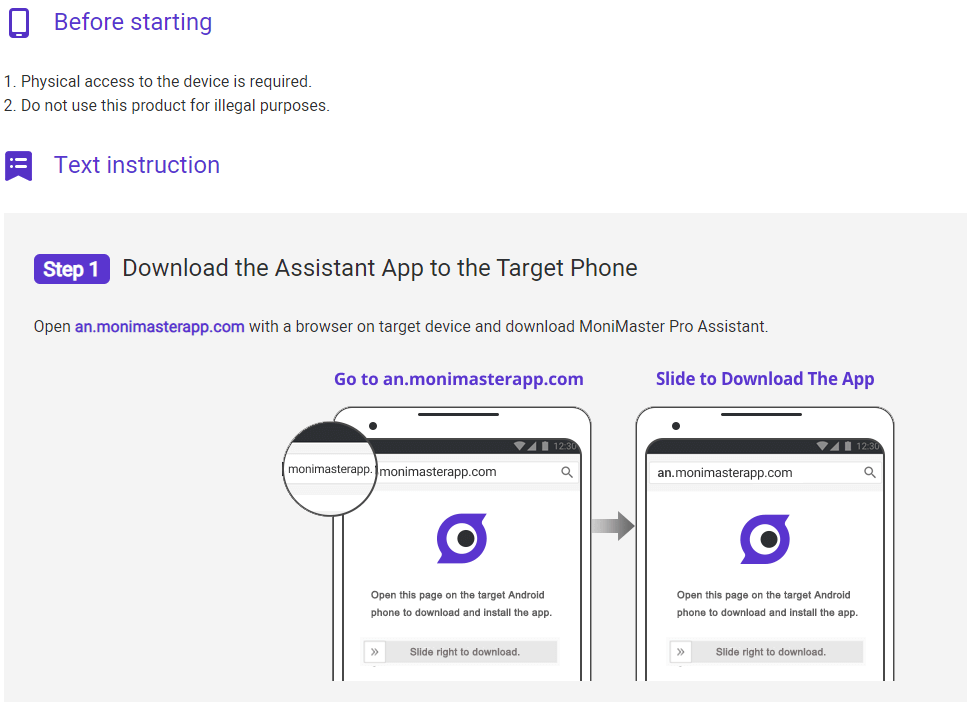 Step 3. Start monitoring
Give a few minutes to allow the device to sync up data with MoniMaster and open the dashboard. In the control panel, you only need to click on the data you want to see from the left panel.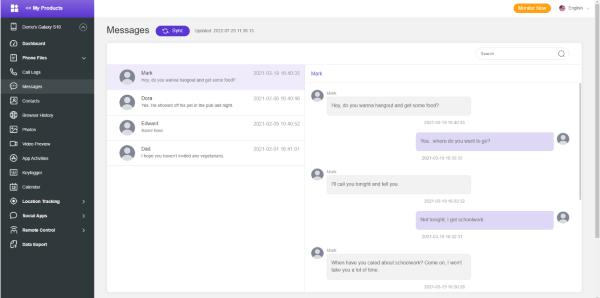 Congratulations, you now know how to hack someone's text messages from another phone. It is this simple, right? Other advantages that you get with MoniMaster include:
1. Its easy setup procedures for 3-5 minutes will never let you down.
2. No need for technical knowledge of root or jailbreak.
3. It can be used for both Android and iOS devices.
4. It runs in the stealth mode, since it will disappear after it finishes installing.
5. It allows us to monitor more than 30 data on the target phone.
6. You can view all the monitoring data on the online dashboard remotely on any device.
How to Read Text Messages from Another Phone Without Installing Software?
If you are wondering how to read text messages from another phone without installing software, then let us tell you that it is pretty much impossible. If someone is trying to tell you otherwise, then they are trying to scam you. Please be cautious of all the scams out there. MoniMaster is your best bet at reading someone's text messages without them knowing. Technology has come a long way, and maybe sometime in the future, it might be possible to do it without software, but right now, it is simply not possible.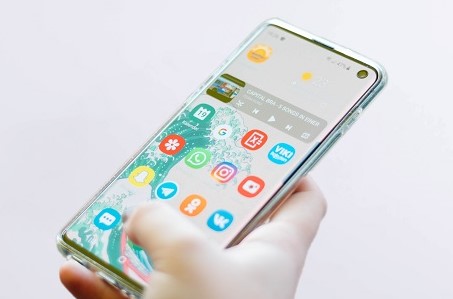 How to Read Someone's Text Messages Without Their Phone for Free?
We don't want to disappoint you, but there is not free cost option or answer to the question, "How to hack someone's phone to read their text messages?" You might have already googled this and came across many complicated ways such as backing up their data etc. and we are sure those are not the answers that you are looking for. Again, we don't want to toot our own horn, but MoniMaster is the best way to do it, and don't worry about the costs; MoniMaster is pretty affordable. A specialized app that has been designed with the purpose of stealth and effectiveness like MoniMaster is the best option for you if you are wondering how to get someone's text messages secretly.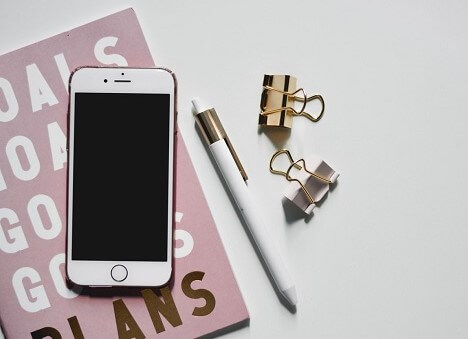 Conclusion
We all come across situations in our lives where we need to know what someone else is doing on their phones and who they are talking to through text messages. For example, you might want to keep an eye on your daughter's activity. You might be curious to know who your spouse is communicating with when you are away. You might want to make sure that your girlfriend or boyfriend is not cheating on you. So, knowing how to check text messages from another phone becomes a very natural question. Sometimes it is best just to take the initiative and know once and for all breaking the cycle of constant guessing. MoniMaster is here to help you with your problems and make it easy.