Intercepting text messages without target phone for free is one of the highly discussed topics on the internet. But a lot of people have no idea on how to do it. Intercepting text messages on other people's phone sounds a bit complex and advanced to do that. But this article will tell you how easy it is with the help of professional message spy app. Every one can get to the purpose without hassle.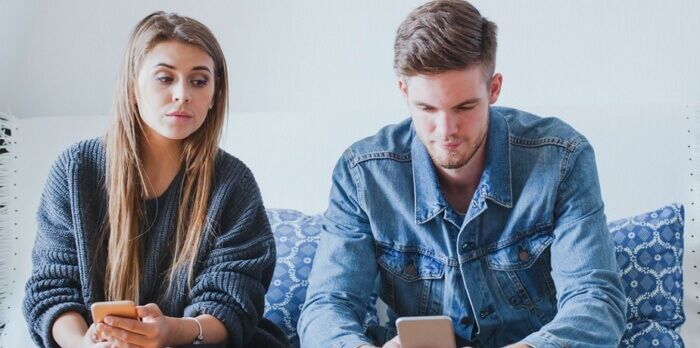 Part 1: How Does Text Message Intercepting App Work
Indeed, when we search the web for tips on how to intercept text messages without a target phone, there are a lot of tool recommendations. But beware of the pitfalls. Many tools claim that they are able to remotely intercept text messages without installing any software or app on the target phone, or they can remotely help you install apps on the target phone. I'll tell you that it is impossible for Android users. But if the target device is an iPhone, then it's possible to meet some prerequisites. Among the many applications, MoniMaster is the one we most recommend. Let's see how it works.
MoniMaster for Android: The work mode of Monimaster for Android is to intall the app assistant on target device. It need you to get the first access of the target phone indeed. But the installation process is pretty easy, and it can be finished within 5 minutes. After you finish the installation and configuration, then the app icon will disappear automatically from the target device. So, MoniMaster works in a 100% stealthy mode. All the text messages of target device will be synced to a online dashboard of MoniMater. In this way, interceting text messages without target phone is possible for everyone.
Part 2: Guide on How to Intercept Text Messages Without Target Phone for Free
Now that we know how the MoniMaster works, let's take a look at the steps.
MoniMaster for Android:
Step 1: At the begining, you are required to register an account with valid email. You can get it easily by clicking the Sign Up button at below. Then redirect to the page where you can buy a plan as your need.
Step 2: Now you can download the MoniMaster assistant on the target device. Then provide the necessary details and follow the screen instructions to configure the device.

Step 3: After the downloading, you can launch the app to sign in with the account you created before. And allow the necessary permissions as required.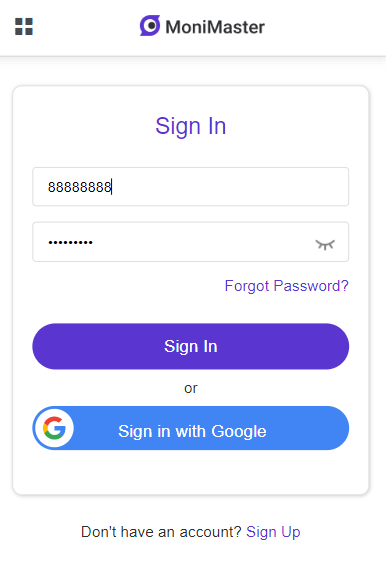 Step 4: When you finished the configuration and the app icon will disappear automatically. Now you can go to the online dashboard to wait the text message be synced.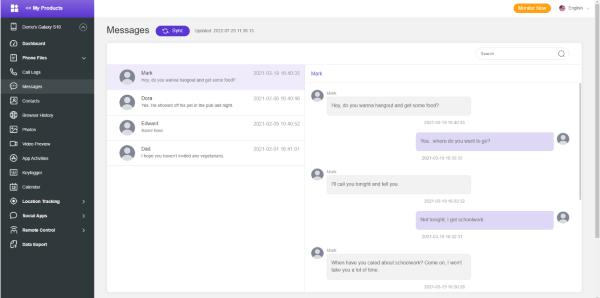 Part 3: The Necessity of Intercepting Text Messages
Text messages are playing very vital role in our life since the start of the 21st century. Almost 90% of mobile users do chatting with people via text messaging because it is the easiest and convenient way of communication. Here are some statistics of the people using text messages -
There are 5 billion people are doing communication via text messaging all over the world in 2020.

97% people from America do text messages in a day.

Almost 82% of mobile users have turned on their text messaging notification.

An American spend 26 minutes on average on the text messaging whether they spend 21 minutes on call on average.

More than 68% mobile users claim that they use text messages for talk more than talk on calls.

30% of the mobile phone users disconnect their call for answering the text message.

Americans they can do 5 times text messages in the time that they can spend on the phone call.
For Parents: Parents need to intercept their children's text messages because they take care of their children and always stay in worry for their children. There are many reasons that force the parents to do interception.
Lack of interest in study - Children spend many hours just on text messaging and for this they forgot they have to study. So for this situation parents have the need to know whether there are something or anyone are distracting their chilren.

Exposed to predators - When children using text messages and they start chatting with strangers then there is a chance they can start meeting with the bad company or bad people, so parents should monitor the text messages of the children.
For Employers: Employers need to intercept the text messages of his or her employees. Employer does interception just for the security of the company and organization. The employer always in the worry about the company's data leakage so he or she never trusts on the employees completely. Employer intercepts the text messages just for checking whether the company's information is leaking or not.
For Spouse: Wife and husband also need to intercept the text messages of each other because they cannot trust each other completely because of cheating. They suspected each other of having an affair.
Conclusion:
This article will clear all your confusion regarding - how to intercept text messages easily? MoniMaster is the best monitoring and tracking app to intercept text messages without target phone for free. Its wonderful compatibility with both Android and iPhone will give you the best experience.