Question:
Is installing a keylogger illegal?
It is not illegal to install a keylogger if you introduce a keylogger on a gadget you own. If a keylogger is used behind the rear of the genuine proprietor to take information, it is unlawful. Keylogger is one such advancement that can be valuable in following exercises on cell phones.
Here we will guide you to remotely install keylogger.
What is Keylogger?
A keylogger is a devoted following application that can be introduced on any cell phone or PC. A large portion of the keyloggers is imperceptible and would continue to run behind the scenes. They would keep a devoted log of all the keys composed on the gadget and will tell you from a distance.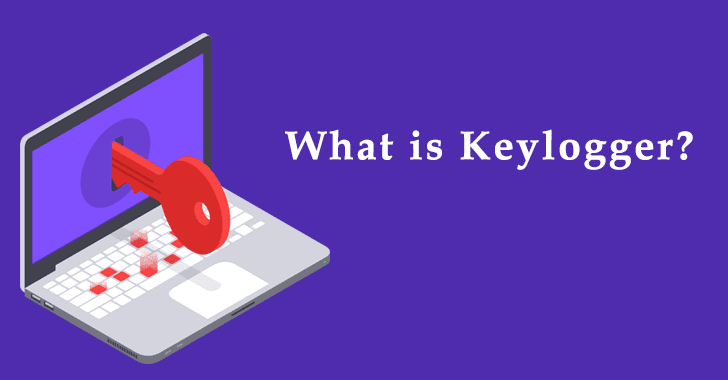 Situations of Using Keylogger
Keyloggers can be significantly ordered into programming and equipment-based keyloggers.


Programming keyloggers are more essential and are introduced by a programmer or a third individual into anyone's telephone or PC.


An equipment keylogger is something significantly utilized by a few organizations with a colossal base of workers to beware of their exercises.
An undetectable Android keylogger is quite hard to identify by a fledgling framework client, and a product keylogger can be noticeable substantially more without any problem. Nonetheless, a few applications nowadays offer this element to work in covertness mode without the information on the client.
Can Keylogger Be Installed Remotely?
No, you can't introduce a keylogger somewhat on a cell phone. You want to make a move physically in light of some security reasons. Since Keylogger imparts private data to other people, it is unlawful before mobile security.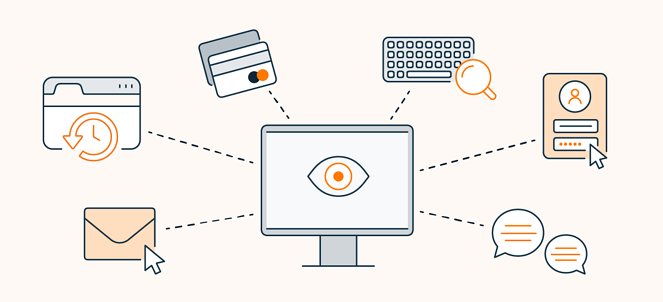 As we probably know, that is an application, So we want a few authorizations from the security. That's the reason we need to give this consent physically. In addition, It's an application that is against some security administrators, so we can't do it somewhat in any condition. Available, you can find so many keylogger applications that can send you information from a distance. You simply need to introduce it physically by getting to the phone.
Best Keylogger for iPhone-MoniMaster iOS monitoring
MoniMaster is one of the iPhone keylogger and a tremendous proper application for you to depend on and iOS Monitoring. MoniMaster allows you to check more than twenty data on the checked iPhone.
Calls and Contacts Tracking:
Track every one of the approaching and active calls with names, timestamps, and call length. Every one of the contacts can be checked.

Media Files Checking:
Check any sight and sound documents put away on the objective iPhone, including photographs, recordings, and voice reminders.

Social Apps Monitoring:
All social media history, media documents, and emoticons, and that's only the tip of the iceberg, are accessible through MoniMaster.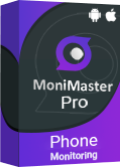 Messages:
You are free to read every statement by the objective client, even the erased information by anyone. Check search history is also possible.

iPhone Text Files Checking:
MoniMaster gives access to all personal text files and support to see the information on iPhone's Reminders, Calendars, and Notes.

How to Install a Keylogger for iPhone
Step 1. Make a Valid Account
Click on the "Sign Up" button to pursue a substantial record utilizing a genuine email address. Buy a permit to get sufficiently close to all elements of this iOS checking application. Then, you will go to the "My Products" page for an additional cycle.

Step 2. Follow the Setup
On the "My Products" page, you can observe the arrangement you have bought and click on the "Arrangement Guide" button. Peruse the guidelines cautiously to figure out how to download and introduce the application to set it up.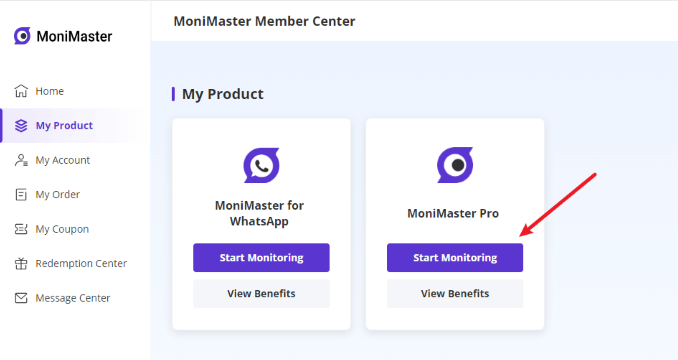 Step 3. Verify Setup
After finishing the arrangement and establishment on the objective PC, remember to tap on the "Confirm Setup" button at the lower part of the "Arrangement Guide" page.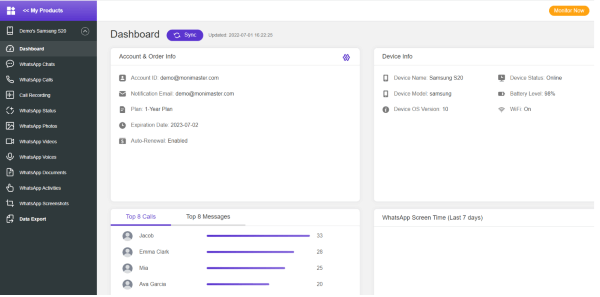 Then, at that point, you will want to check every one of the available information types (Messages, Call Logs, WhatsApp, and so on) on the web application. If you desire to create a report for the checked information, you can tap on the "Product" button to deliver a message on the PC.
The Best Undetectable Keylogger for Android
MoniMaster for Android is the best parental control and family finder' app for guardians to make them handle their a parent in a lot simpler manner. Industry pioneers currently support our MoniMaster application.
What MoniMaster Android Monitoring can View
Regardless of where you are at present, how far you are from your kid, and which gadgets you and your youngster have - for however long MoniMaster is accessible, your kid is generally with you. You can track your kids with MoniMaster rapidly.
Check Phones Logs:
MoniMaster allows you to enter the phone's logs and check all the photos. This feature gives you a great benefit to secure your kids from bad habits.
Messages
Messages are on your controls, and you are free to see all types of hidden messages from anyone by using MoniMaster. You can monitor phones and read someone's text messages without their phone.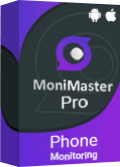 Contacts
MoniMaster has an outstanding feature that allows you to access the contact list. You can monitor your kid's phones and see the contact list that will enable you to see whom they are talking to and having a chat with.
Call Logos
Call logos are essential to check who is in your contact. If you want to prevent anyone, call logos available through MoniMaster.
Browser History
It is compulsory to save the kids and family members from bad habits. So you need to check your kid's phone secretly, which enables you to see the browser history. MoniMaster's best feature gives you all these details.
How to Install a Keylogger by MoniMaster Android Monitoring
Step 1. Join and Purchase
Utilize your email address to make a legitimate record and purchase the arrangement you want. Add your best details for further process.

Step 2.Download and Install
Complete the agreement strategy, introduce the application, and sign into the record. After signing in, you are ready to monitor.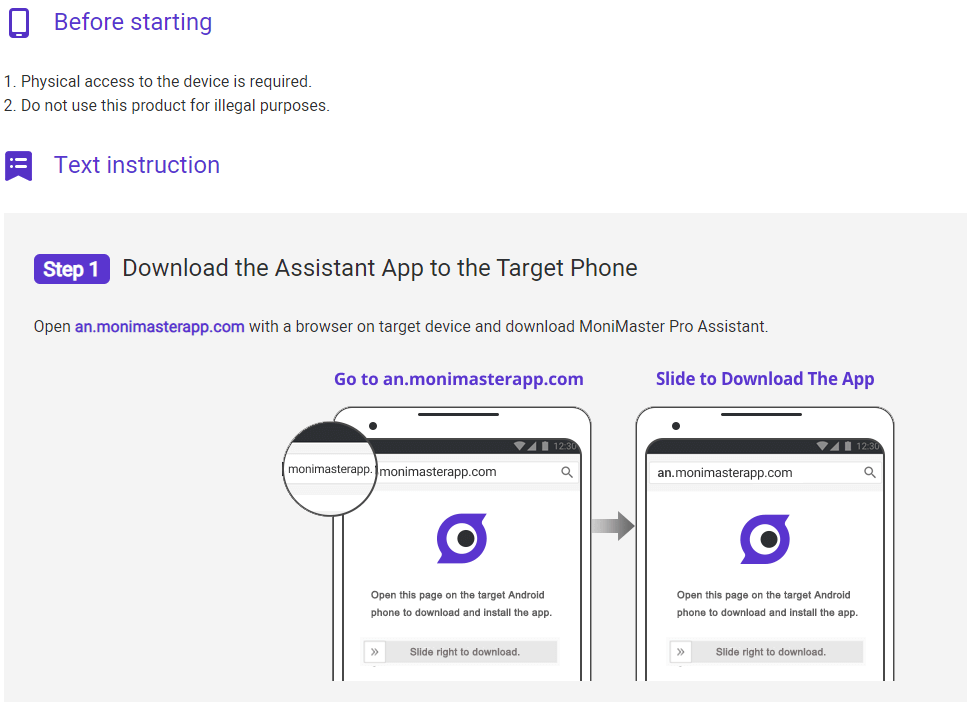 Step 3.Begin Monitoring
Visit the dashboard for android monitoring. Go to the dashboard to monitor the phone. All details are available on your screen.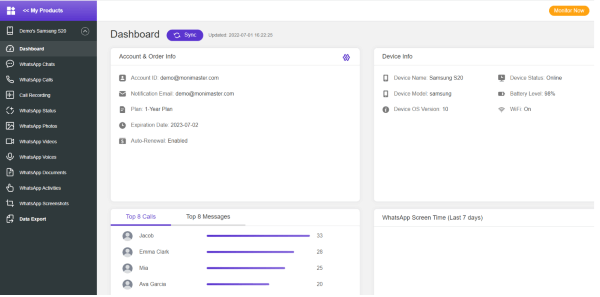 Advantages of Choosing MoniMaster
There are multiple ways of knowing whom your children are talking with and what they are messaging. Thought about extensively, the most disguised and practical methodology is to follow the messages through this MoniMaster Message Tracker.
With the help of MoniMaster, you can view all messages, including recipient names, numbers, and time stamps.
MoniMaster works accurately and remotely tracks target messages with 100 percent mystery. You can follow all the erased messages and take compulsory action.
You might look for the correct location of anyone.
All information is available on the dashboard progressively.
To see all the files of anyone is possible through MoniMaster.
How to Install a Keylogger on Your Computer?
It is lawful to introduce a keylogger on a gadget you own, assuming you do so legitimately. It is against the law to introduce a keylogger behind the rear of the proprietor to take the information.
Step 1. Download and introduce the application. Make a secure account.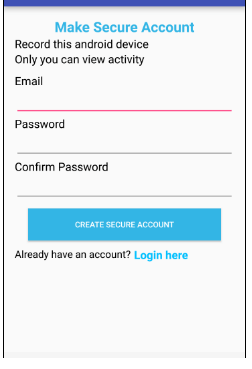 Step 2. The main thing you want to know is that you should be endorsed into the Windows PC as an administrator client.
Step 3. The download will begin. Press the save button like you see above in the Microsoft Edge program. When it saves the document, you simply have to run it.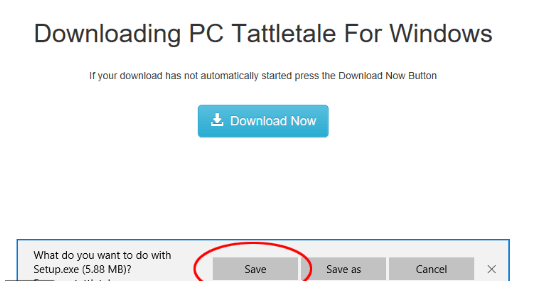 Step 4. Press the run button above to introduce the PC Tattletale keylogger. You will see it isn't so difficult to do. The subsequent stage is to consent to our License arrangement.
Step 5. Press next and finish the establishment.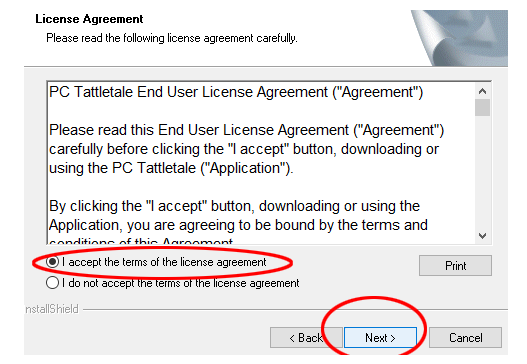 Step 6. At the point when you press Finish, PC Tattletale will fire up:
Step 7. Sign in to your PC record to give it a shot. PC utilizes your email and a secret key to make a protected record. You will use this to see the keylogger information from our site.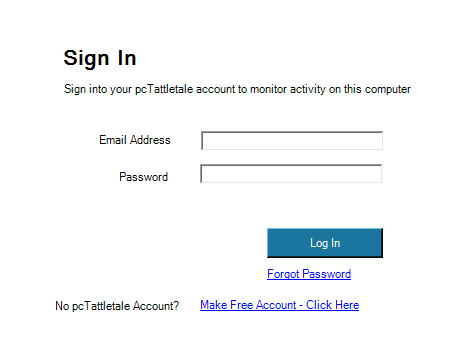 Step 8. That is all there is to it. You have effectively placed a keylogger on a windows PC.
FAQs about Install a Keylogger
Question:
1. Why would someone want to install a keylogger on his or her computer?
It can catch individual messages, passwords, Visa numbers, and other things you type. Keyloggers are very important for getting information. However, they may likewise be submitted by defensive guardians, grabbing life partners, or businesses that need to screen their workers.
Question:
2. Is it safe to download a keylogger?
Keylogging malware can contaminate your PC through similar components as other typical infections; however, it can also be purposefully bought and downloaded. So, keyloggers can either be apparatuses or weapons, contingent upon who is introducing them and how they're utilizing the obtained data.
Question:
3. Can you remove the keylogger?
Keylogging equipment can be removed by turning off or eliminating the actual gadget. Although a spyware expulsion apparatus can deal with keystroke lumberjack recognition, you need to keep away from this hazardous kind of malware in the first place.
Question:
4. How can I check if I have a keylogger?
The admonition finishes paperwork for distinguishing a keylogger program on your PC is essential: a sluggish program, a slack in mouse developments or keystrokes, or a vanishing cursor. A keylogger can follow you regardless of whether you involve; probably the best program for protection.
Question:
5. Can you install a keylogger on WiFi?
However, the primary guideline is exceptionally straightforward: plug the in the middle between the console and PC. The KeyGrabber Wi-Fi Premium keylogger additionally integrates an implicit WLAN handset and TCP/IP stack, meaning it can interface with the Internet through a Wi-Fi Access Point.
Conclusion
Supposing that you are attempting to track down ways of keeping your children safe and your organization's privileged insights very much supported, then you will require a Monimaster Android/iOS Monitoring, at any rate. Our analysis indicates that Monimaster Android/iOS monitoring is the best all-adjusted application on the lookout.