There are plenty of third-party applications available online which help you in keeping a check on the target phone's call logs. Call history check details can reveal many personal information. In this digital generation, you can possibly check others call history by the help of some technical software.
This article will introduce some methods of how to check someone call history for free by the help of some applications.
1. How to Check Someone's Call History Online For Free?
You may know some ways to check others phone call history, such as breaking their password to check call logs or download the call list via network provider. But neither these ways can process real time monitoring and is very likely to be discovered. Here will introduce you a very easy to operate and 100% successful App.
MoniMaster Android Monitoring can check someone's phone history remotely, it is the best app which is very helpful for checking the call history for the purpose of monitoring.
NOTE:
If you want to know how to check call history on iphone. MoniMaster also can help you. It supports Android and iOS devices. The application helps you to find call history on Android and iPhone. Next we introduce Monimaster for Android in detail including its features and installation steps.
If your target one is an iOS user. You can click the "View Demo" button to know more features about iOS Monitoring.
Steps of Installing MoniMaster Android Monitoring
Also, this app can be easily installed and used by the following steps below.
Step 1. Register a MoniMaster valid account.
To check call history using the app, first you need to register with a valid email ID on the official website of the MoniMaster Android Monitoring by clicking on "Sign Up" icon.
Step 2. Download and install MoniMaster Android Monitoring on the target phone..
First, you should download this call history checker and then install it properly according to the on-screen guide. And then login with our licensed email. If you have any questions about the steps to use MoniMaster Android Monitoring, you can check the official guide.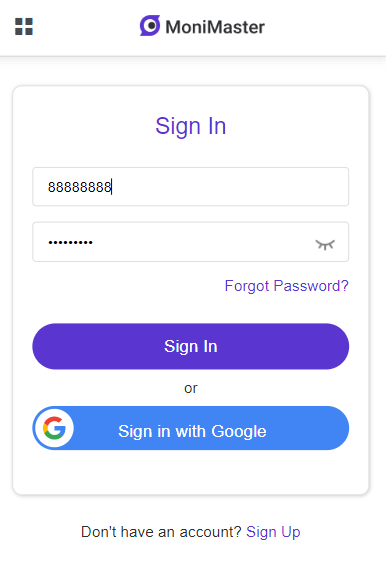 Step 3. Start remotely monitoring on dashboard..
After installing, the app icon will become incognito on target's device and then you can access the online dashboard remotely from any device to know how to check mobile call history online.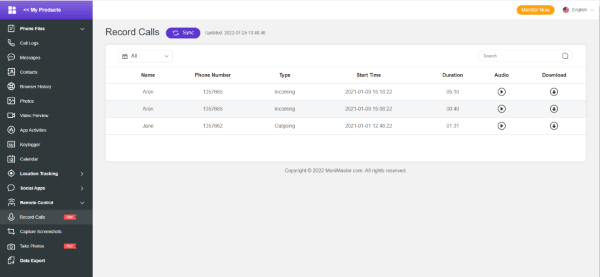 With the help of this app, you can easily check others phone call history. Here are some reasons why MoniMaster Android Monitoring superior to others:
Reasons of Choosing MoniMaster Android Monitoring
No premium price plan, one settled price can be free to enjoy all the features!

Clear install navigation as well as few steps you can complete the process very simple!

One-time installation you don't need to access the phone with password anymore, as well as monitoring anytime you needed!

Incognito mode enables you no need to worry about all the notifications!
Due to these reasons and many others, MoniMaster for Android is considered to be the best tool for checking the call history of your loved one to keep them safe.
Video Guide About Check Someone's Call History Online by MoniMaster for Android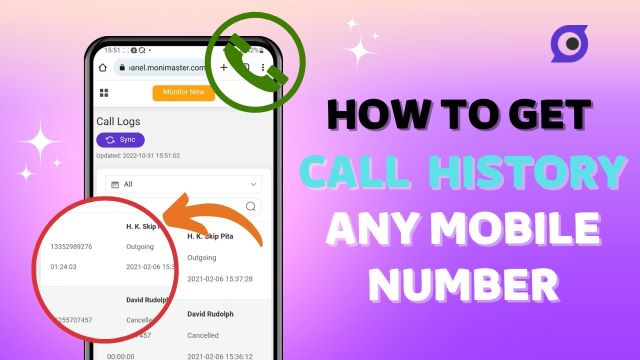 2. Call History Check Online via Network Provider
If you want to know other regular methods, there are relatively sophisticated ways to view someone's call history without installing a third-party software. But the biggest limitation of this method is that you need to know someone else's account name and password, which many people give up at this point.
The idea is that by logging into someone's account name and password on the network provider's official website, then you can check their call log reports. Now, let's take Verizon for example.
Step 1. Go to the website of Verizon wireless at https://www.verizonwireless.com/ in a web browser.
Step 2. Login with the target's account and the password.
Step 3. Then enter the verification code sent to the target mobile number and complete the registration.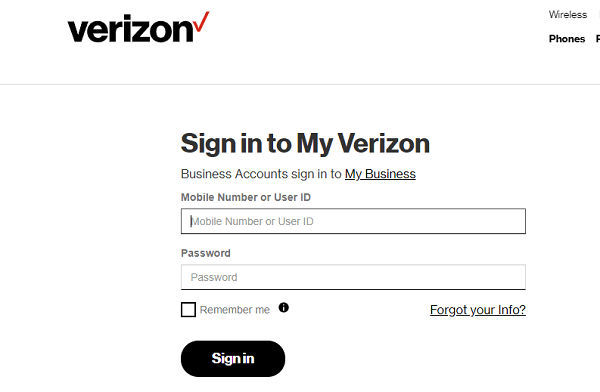 Now, you can check and view the call history. The same with Sprint, AT&T or others.
3. Why MoniMaster Android Monitoring is the Best Tool for Call History Check Online
There are a number of reasons why this product becomes the most welcome tool than other palform. You can know very clearly through the comparison chart below:
| | | |
| --- | --- | --- |
| Solutions | MoniMaster Android Monitoring | Verizon |
| Notification Alert | Incognito Work Mode without Any Notifications | Can Review the Record of Last Time Login |
| Call Histtory Details | Call Time, Duration and Caller Name, as well as Incoming and Outgoing Call History | Call Time and Duration, as well as Incoming and Outgoing Call History, No Caller Name |
| Real-Time Synchronous Update | Yes | No |
| Retrieve the Deleted Call Logs History | Yes | No |
So Let's see what these functions are like:
The target device will not receive any notifications as it functions incognito without hindering the overall performance of the target phone.
Real-time synchronous update
You can check the call history anytime and get the real- time data instead of check a period phone call history.
Track call history with showing the caller name, call time and duration
Not only can you see all the call logs, but you can also see the exact name, time, and duration of the call. Powerful features provide us with more information.
Enable to retrieve the deleted call logs history
If the important call history were deleted on purpose, the erase data still can be retrieved by MoniMaster Android Monitoring.
From the comparsion above, the advantages of MoniMaster Android Monitoring are more outstanding of others platform. Thus it can satisfy all your spy or monitor needs basic on its powerful features.
Conclusion
With so many dangerous scenarios in the online world, monitoring the phones of close people has become an absolute necessary. According to the powerful features of MoniMaster Android Monitoring app owned, you can use this tool to check the phone call history of the one you care for. This app is very efficient in its performance due to which it is highly recommended by several satisfied users.