In our common sense, to monitor someone else's phone, we might have to hire a professional hacker to do it or sneak their phone to check the data. But in today's advanced technology, is it possible to spy on a cell phone without having it? The answer is yes. There are some professional apps on the Internet that can do this.
This is something that could prove useful to parents who might want to keep an eye on their children and see what their viewing or sharing through their cell phones. It might also help a spouse who may suspect that his/her partner isn't entirely upfront about certain things.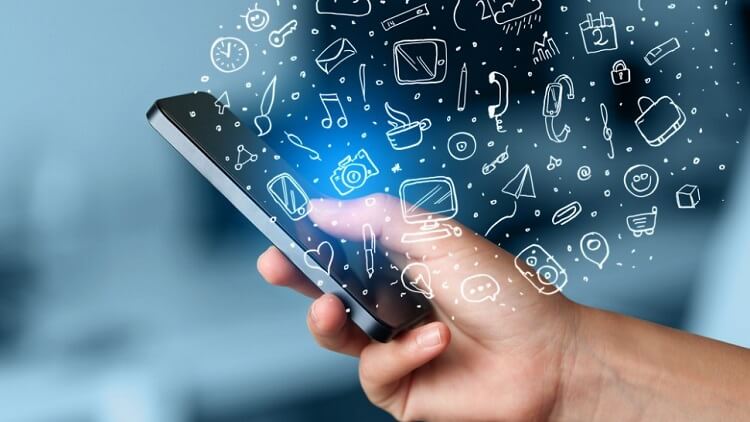 1. What Are the Features of Such Kind of Apps Shoule Have?
In modern times, something like a cell phone has become vital to everyday life. And if you suspect that there's any reason to spy on someone, then their cell phone is quite possibly the best starting point. So, what are the features of such kind of apps shoule have?
Keep real-time location tracking: This may be the primary feature of such kind of apps. Knowing the whereabouts of monitored device can keep them safe and discover the truth, especially between couples.
Support remote spying: If you want to spy on a cell phone without having it. Then such an app should have the feature to remotely monitoring all the data on target phone.
Multiple data viewing support: The app must have powerful features to spy and monitor all kinds of data on target user's device. Such as their photo and video gallery, contacts, messages, call logs, social media data like WhatsApp, Facebook, Snapchat, Instagram, LINE, Kik, Viber, WeChat, etc. Even the deleted messages can be tracked.
Support Browsing history recording: Such kind of apps should have the feature to recording every browsing history for every browsers, even the target has enabled incognito mode. This can help we keep an eye on their online activities.
Secret spying is necessary: To spy someone's device, stealthy tracking is the most important feature. Because we don't want the target users know they are under spying by someone.
Easy operation and intuitive interface: The reason for the existence of such apps is to reduce the difficulty of monitoring. So, it should be designed easy for anyone.
Real-time data syncing: This kind of app should have the feature to sync data in real time to get the latest information or location of target.
Online dashboard to view a variety of data: The best cell phone spy apps out there offer an intuitive and detailed yet simple-to-use dashboard that tells you everything from the kind of device the target user is using to what their social media activities are or who they are exchanging messages with.
2. How to Spy on Someone's Phone without Touching it Using MoniMaster
MoniMaster is a revolutionary cell phone spy app that was primarily designed to help parents monitor their kids' activity on iOS and Android phones remotely. However, today, it is widely used by anyone who wants to secretly spy on someone's phone without touching it. It perfectly contains all the features mentioned above. Let's have a look.
Android Monitoring Features
Track the whereabouts of the target user using detailed statistics, all displayed in real-time. Set Geo-fences zones to get alerts when the user visits a place that raises red flags.

Check all the videos and photos saved in the gallery, just like the actual user can.

Read every sent, received and deleted text message - allowing you to take action in advance if you feel that a loved one's safety or wellbeing is at risk.

Always know who the user is communicating with through social media, texting and phone calls.

Monitor the user's social media activity, including all the posts, photos, emojis and messages they share. You are always in the loop and know what's happening.

Remote control the target phone to record their calls, take photos use target's rear camera.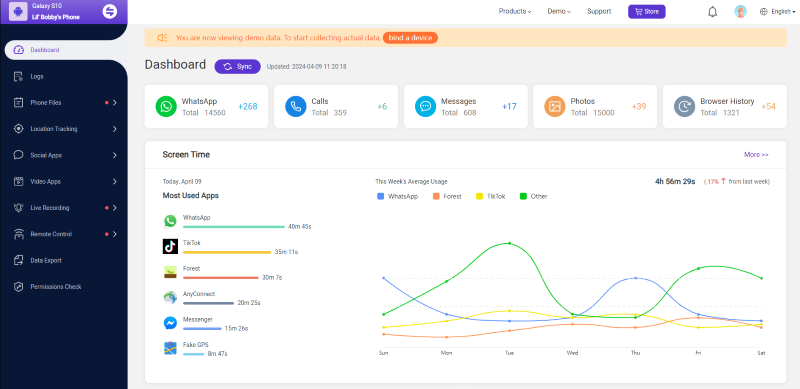 iOS Monitoring Features
Remotely track the user's location and even check the location history to know which locations the user has visited recently.

See every contact and get to know who the person is in contact with through not just calls but also their contact list.

Access every piece of data ever deleted on the device along with the existing data that's already on it.

Export all the required data from the target iOS device to your computer in CSV format.

Monitor a broad range of data - from videos, photos, contacts and notes to messages, reminders, contacts list and iCloud drive.

Keep track of Safari browsing history and its bookmarks.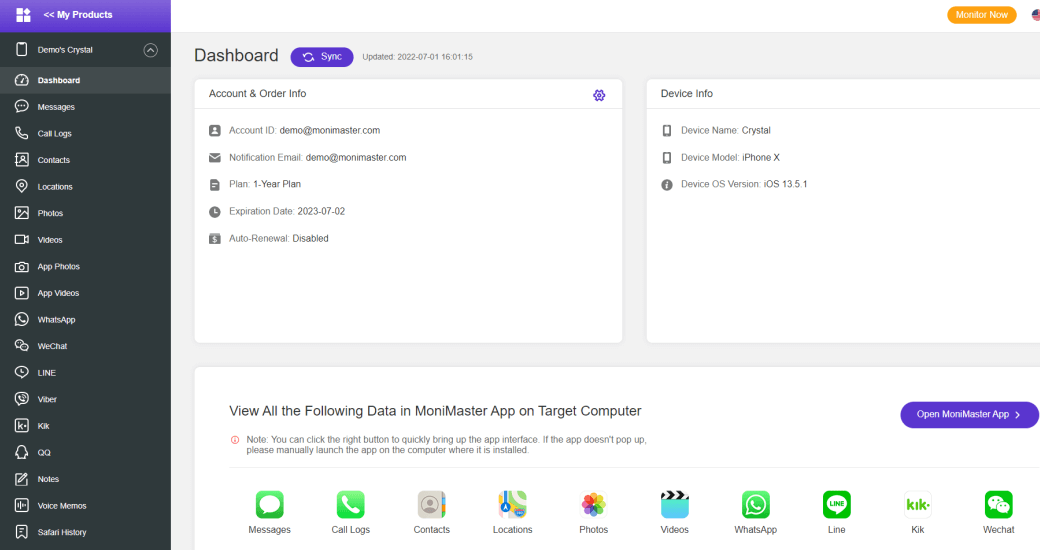 Start to Spy on a Cell Phone Remotely witout having it:
How to use MoniMaster to spy on Android phones:
Step 1. Create a valid account using an authentic email address. Purchase a license to get access to all the monitoring features.
Step 2. You will need a one-time access to the user's device because you need to download and install this app by visiting to www.Monitoring.net. Make sure to delete the APK file once installation is complete, and then log in to your account. Once you have filled out the basic information, follow the on-screen instructions and allow all requests.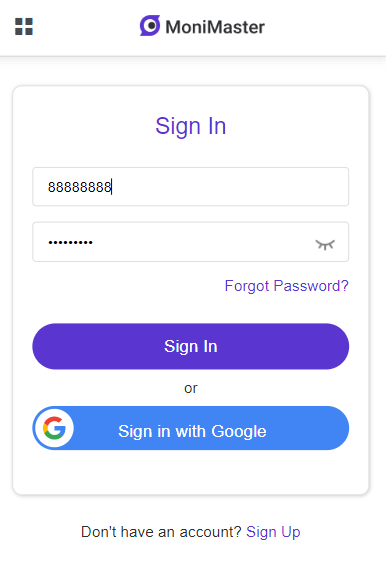 Step 3. Once installation is complete on the target phone, go to your dashboard to view a variety of information in real-time. Allow it to sync. Ensure that the target phone is always online.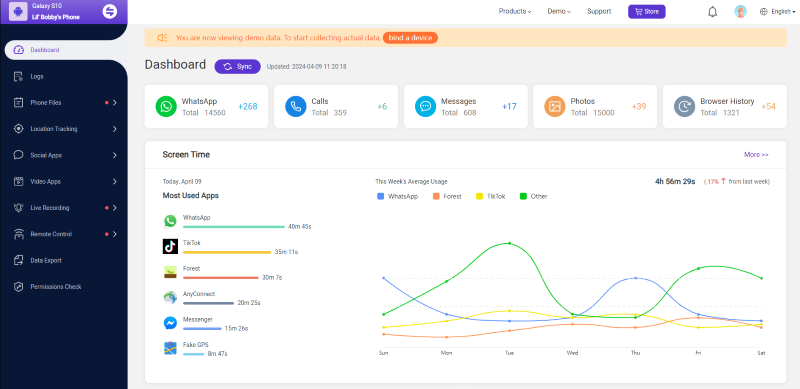 How to use MoniMaster to spy on iOS phones:
Step 1. Create a valid account using an authentic email address. Purchase a license to get access to all the monitoring features. Select the OS of the target phone.
Step 2. Enter the target user's iCloud Credentials. After verification, then you will be taken to the web control panel.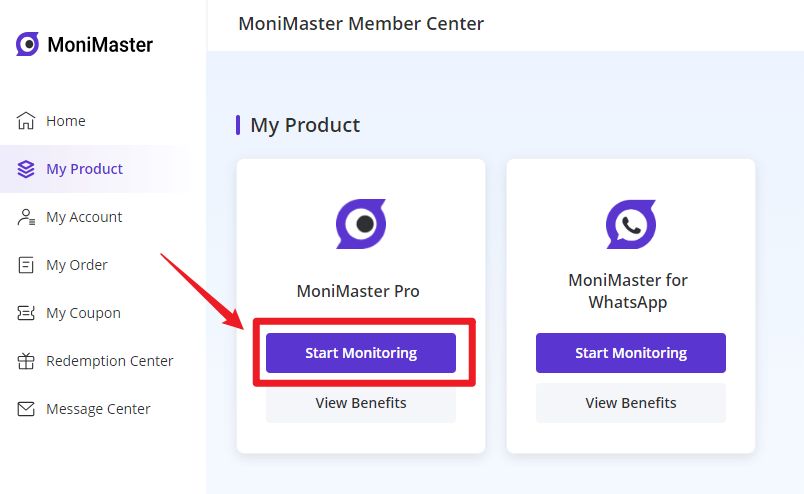 Step 3. With access to the web control panel, you can now start monitoring what the user is doing on their device. When launched for the first time, it will need to sync all the data in real-time, which could take a while.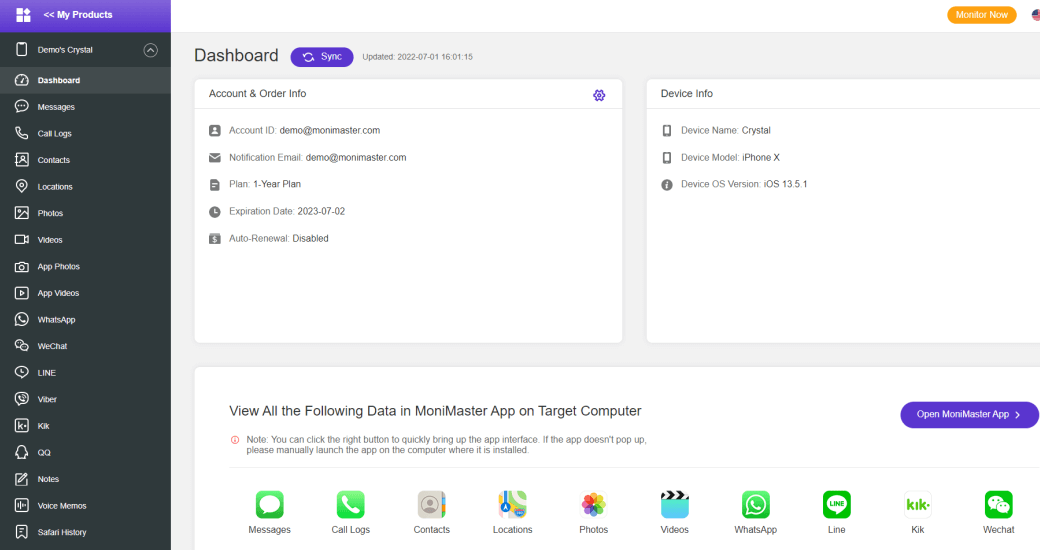 3. Why Choose MoniMaster to Spy on Someone's Phone?
We have introduced the features and operation steps for both MoniMaster Android and iOS version. If you still can't get the necesssary reasons to choose it, here are the advantages when compare to its competitors.
Works remotely - you don't need to install any software on the target iPhone

100% stealthy spying app - the app icon disappears forever after launching it, even the iOS version don't need any physical access.

No need to root or jailbreak the device - it's a 100% safe way.

The operation is pretty easy - all can be done within 3 minutes with clear guide.

Powerful features for both Android and iOS.

Widely compatible with most of iOS and Android os, including the latest Android 10 and iOS 13.

Spy on the target 24x7 - no interruptions

Lifetime free updates.
In Closing
Why go through the trouble of downloading expensive hacking software from untrusted websites or hiring pro hackers who often don't live up to the task? MoniMaster is the safest, quickest and most cost-effective 'spy app without target phone' that you'll ever need, period.