Question:
Can someone access my text messages? Do you want to stay informed of someone's activities like what they do when you are not around them, where they go and what kind of company they keep?
If the question brings you here, then you've come to the right place. The answer is a 100% yes. Not only can they read your text messages, but you can also look at theirs. We'll introduce you the 5 ways on how to read other's text messages remotely and secretly.
How Can Someone See my Texts
Can Someone Read My Text Messages from Their Phone
The answer is definitely YES. When you ask Can someone read my text messages? People get plenty of ways to read other's text messages without them knowing. Reading someone's text messages without their phone is now very easy due to many spying software.
The SMS trackers out there in the market help you to find someone's sent, received, and even deleted messages of the target phone.

Another great way to read someone else's text messages on another phone is to intercept their text messages. This doesn't mean they won't receive the message but that you will also receive their messages. In other words, you're a pseudo-user of their mobile device. It also can be through with the assistance of unprotected public networks.

Having a weak password or employing a public network while logging in to your account may be a significant risk. In these instances, you're in danger of getting your phone hacked. Once a phone is hacked, personal data like SMS and contacts can easily be seen on other phones.

Hackers also can hack any phone by texting, which is called phishing. These attacks help hackers to reach the phone through texts. Hackers will send bait text messages within the sort of trustworthy sources.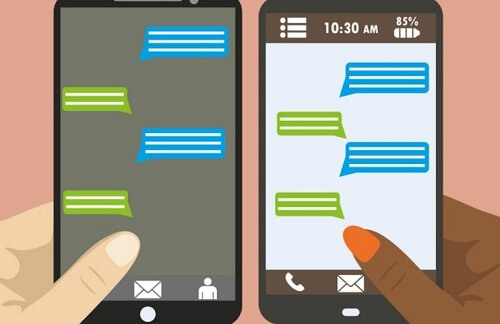 How Can Someone See my Texts
Among all kinds of ways, we are going to tell you some ways during which it is often done easily. So if you're confusing about how someone can read text messages from their phone, keep reading to learn more!
1. Phone Spy App - MoniMaster Android Monitoring
With the assistance of spy app, you'll easily get into someone's mobile without the necessity for a password. You'll read text message on any Android phone without the knowledge of the user. All you need is a powerful phone spy app for it.
There are many apps in the market, but MoniMaster is the best due to its amazing features. It is one of the best and secure apps in the market.
MoniMaster offers you an easy solution to tracking someone's text messages. It's trusted by users everywhere on the planet for many reasons. It takes only 3-5 minutes to install this android tracking app on the target phone. With an intuitive interface, it's super easy to use even for beginners. Alongside that, it doesn't require the target smartphone to be rooted for its optimal working.
Steps on Reading Messages from Another Phone with MoniMaster
Step 1.Create an account
Click on "Sign Up Free" button below to register for MoniMaster account with your valid email address. After that, you can choose a pricing plan and finish the first step.
Step 2. Install the MoniMaster app on the target phone
You need to get hold of the target device for 3-5 minutes to download and install the app by referring to the download link in the setup guide. Once you finish the setup procedure by following the app instructions. The app will disappear automatically for your future secret monitoring journey.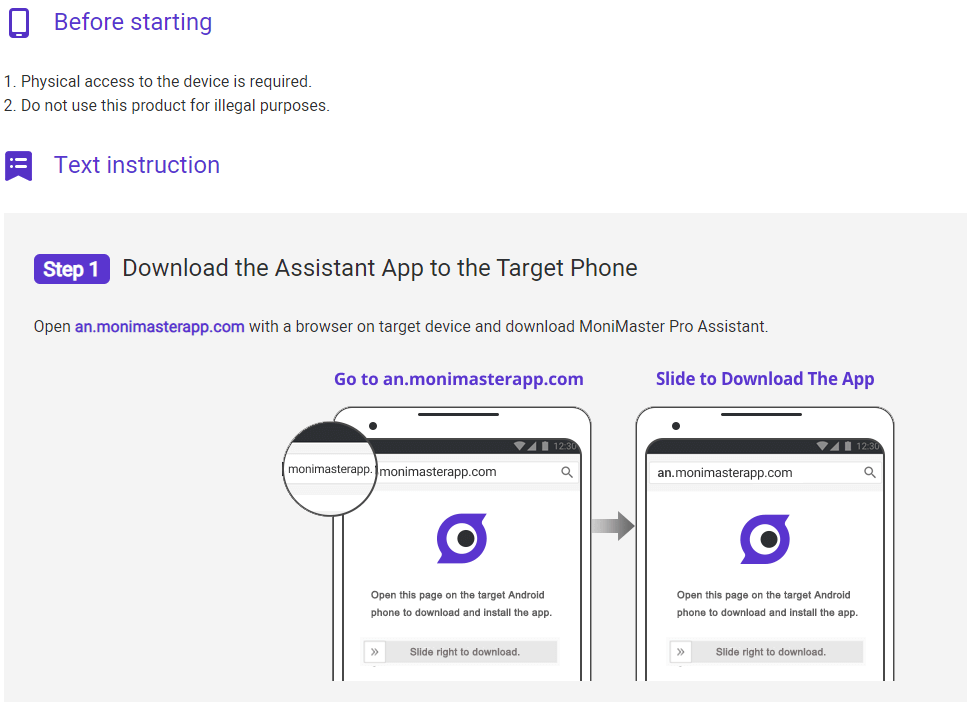 Step 3. Start reading someone's text messages on your own phone
Go back to log into your account on our website in your own device. Click on the Dashboard to check the phone activities and data. Go to "Phone Files" in the left side panel, and choose "Messages", you can see all of someone's text messages remotely and in real time. You can check the free demo for a clearer look.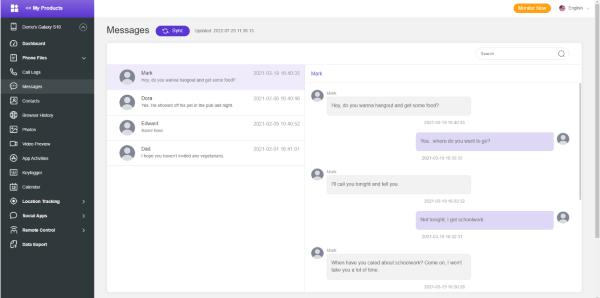 Features of Monimaster
With MoniMaster reading someone's messages on another phone is feasible. Alongside the message, you'll also get to know the date and time of the message. By simply clicking on any contact, it will open the conversations that happened between the two people.

It not only can help in reading text messages from phone, but can also track real-time locations, call logs, social media, and capture screenshots remotely.

And the best thing about this app is that it does all these functions discreetly in the background, without the knowledge of the person being tracked.
2. Plug into Someone's Computer Installed with Spy Software - MoniMaster iOS Monitoring
MoniMaster for iOS is one of the computer-based software developed to read someone's text messages on an iOS device. You can read all the text messages sent or received by the target user. It will also include the deleted ones. This amazing software contains all the related data logs from the iPhone that you simply are targeting. This is the free demo for your reference.
For the steps on reading messages from another phone with MoniMaster for iOS, you can refer to a detailed guide to get it started.
Other features of MoniMaster for iOS
Monitor social media like WhatsApp , WeChat, and LINE. You can also read chat history, as well as exchanged media files and emojis, etc.

You can also check any type of multimedia files stored on the target iPhone. It includes photos, videos, or voice memos, etc.

You don't need to jailbreak the target iPhone/iPad, unlike other iPhone monitoring apps.

MoniMaster iOS tracking solution doesn't involve any complexity, so you can easily get started within a few minutes.
3. SS7 Vulnerability
It is fully known as Signaling System No.7. It is a set of protocols helping phone networks to exchange the information needed for transferring calls and text messages between each other and to provide correct billing.
Once any hacker has access to the SS7 system, he can have access to the same amount of information security services. In this way, hackers can read SMS messages sent between phones, and track the location of a phone using the same system that the phone networks use.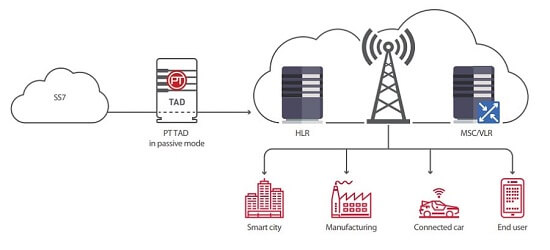 4. Law Enforcement Agencies
Many government agencies like the CIA, FBI, Army, Navy, are famous for spying on civilians. They use non-existence wireless carrier towers for this purpose. It is called StingRays technology.
It was initially created for military and intelligence agencies. It imitates a cell tower, providing a reference to phones within the area and other data devices. Thus, these agencies access to phone calls and text messages.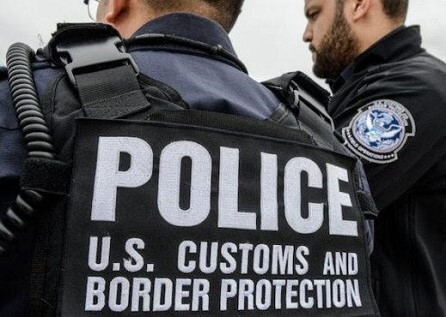 5. Sim Swapping
Another way to read someone's messages on another phone is sim swapping. In this method, somebody will call your cellular service providers. And he will pose himself as the owner happens to be locked out of his account.
All authentication texts will be directed to him totally shutting you out from your phone. This will provide him access to user contact information. He can receive all of the text messages and other personal details.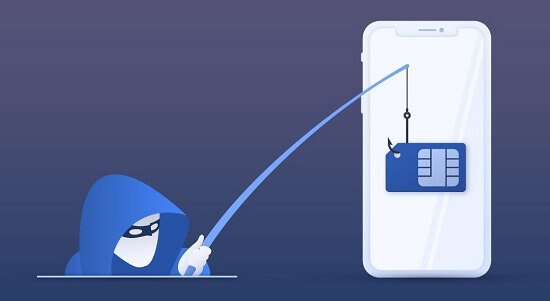 How to Stop Someone from Reading My Text Messages
1.

Create Strong Passwords

Don't make your security password questions too obvious. You should create an extended and sophisticated password. Besides, do not give your password to anyone else and never leak out your information, even your family members or friends.
2.

Don't Root Your Android or Jailbreak Your iPhone

Rooting or jailbreaking your phone leaves it vulnerable to malicious attacks. If your phone is jailbroken or rooted, malicious and unknown apps will steal some important information from your phone.
3.

Don't Open Unauthorized Sources

Avoid clicking on unknown links or opening weird messages, even if they are from your friends. Don't download unofficial apps. If you happen to accidentally download that has surpassed android warnings, quickly delete it.
4.

Use of Antivirus, or Anti-malware Software

This software helps to detect and flush out malicious activities on your phone. Also, make an effort to download security apps. Ensure the security apps are compatible with the type of device you are using.