Did you notice that your husband is distracted for some time? Then he might be cheating on you. The best way you can verify your doubts would be to check on his WhatsApp messages. Here's a guide that you can follow to catch your cheating husband on WhatsApp.
How to Catch a Cheating Husband-4 Ways
Way 1: Download a Spy App on Husband Phone – Monimaster.
MoniMaster is a great example for a spy app that you can download to the phone of your husband. Then you can easily spy on your husband and confirm whether he is cheating or not. Let's take a look at some of the most prominent features that you can get along with the Monimaster app.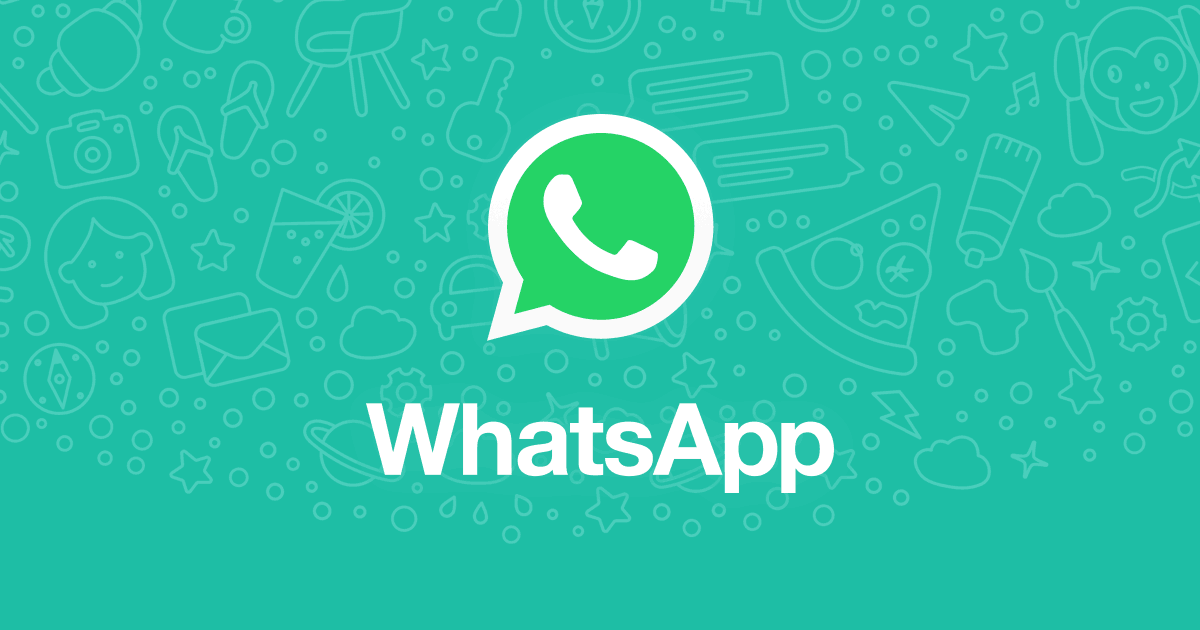 Features:
Phone monitoring

Whether the target device is Android or iOS, you will be able to remote phone access. This will help you to make sure that there is no possibility for your husband to hide anything from you. That's because you can clearly see what he is up to and with whom he is chatting with.

Call logs monitoring

Apart from monitoring just WhatsApp, you will also be able to keep your eyes on the call log as you start using the Monimaster app. You can clearly see to whom your husband is calling and from whom he is receiving calls.

iCloud monitoring

Another great feature that you can get is iCloud monitoring. If your husband is cheating on WhatsApp, there should be saved photos or screenshots synced to the iCloud. This is where iCloud monitoring can help. You will be able to clearly see what your husband is up to as you go through files on iCloud.

Tinder monitoring

Your husband should probably be using Tinder to meet new partners. Monimaster spy app will assist you with Tinder monitoring as well. You can have a clear picture of his overall Tinder activity with the help offered out of this app.

Take photos

You can remotely take photos through in-built features available in Monimaster. Hence, checking out whereabouts of the husband will not be a difficult thing to do.
Steps on Reading WhatsApp from husband's phone with MoniMaster
Step 1. Create an account
Click on "Sign Up Free" button below to register for MoniMaster account with your valid email address. After that, you can choose a pricing plan and finish the first step.
Step 2. Install the MoniMaster app on the target phone
You need to get hold of the target device for 3-5 minutes to download and install the app by referring to the download link in the setup guide. Once you finish the setup procedure by following the app instructions. The app will disappear automatically for your future secret monitoring journey.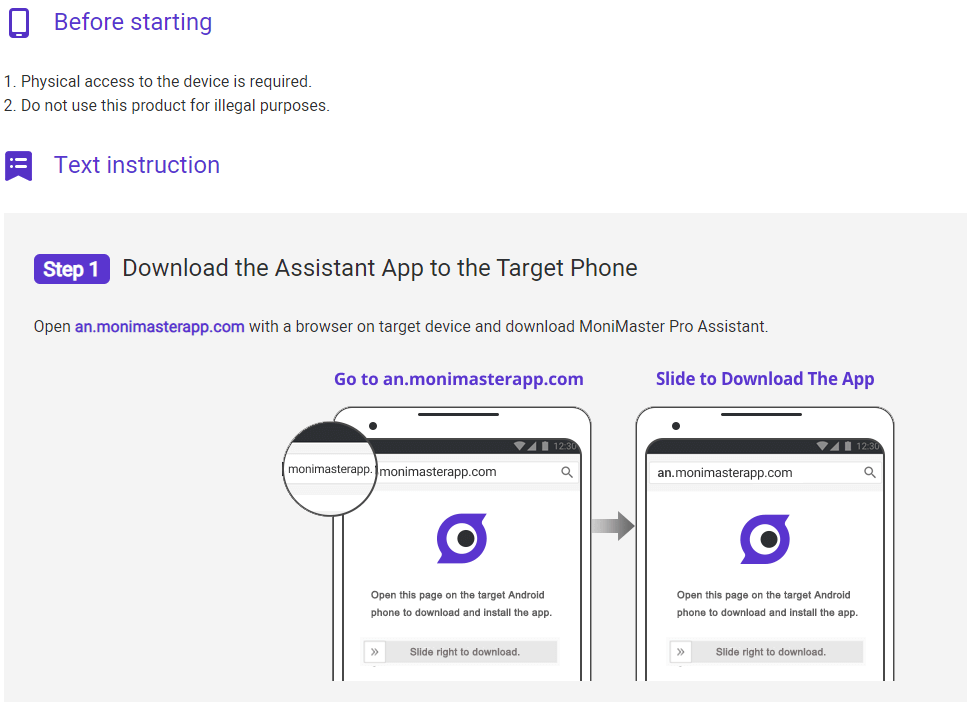 Step 3. Start reading hasband's whatsapp message on your own phone
Use your login details to sign in to the online dashboard and monitor all the WhatsApp activities on it. You can check the free demo for a clearer look.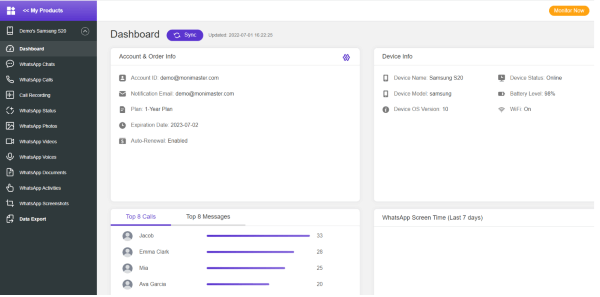 3 Reasons of Choosing Monimaster:
It can provide real time details.

Your husband will not know that you are tracking his phone.

You can have comprehensive access to your husband's WhatsApp account.
Way 2: Use WhatsApp Web to Check the Information.
If you wonder how to catch a cheater on WhatsApp without installing any software, you may think about using WhatsApp web.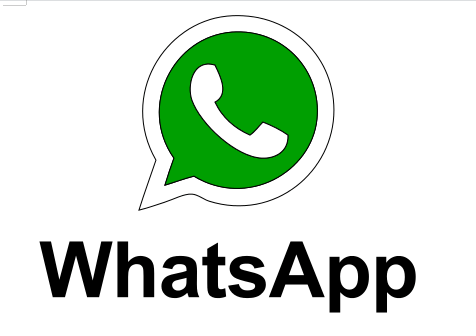 Step 1. You should initially visit web.whatsapp.com.
Step 2. Now you need to take your husband's phone and scan the QR code that you can see on your computer screen.
Step 3. Upon scanning the QR code, you will be able to open up WhatsApp on the web interface of the computer.
Limitations:
You will need to have physical access to the phone of your husband to proceed with this method. Hence, it is not the best solution that we can recommend finding a WhatsApp cheating husband.
Way 3: Put a Voice Recorder or Camera in the House
If your husband is mostly spending time at home, you can think about putting a voice recorder or a camera in the house. This can be a great method on how to know if someone is cheating on WhatsApp.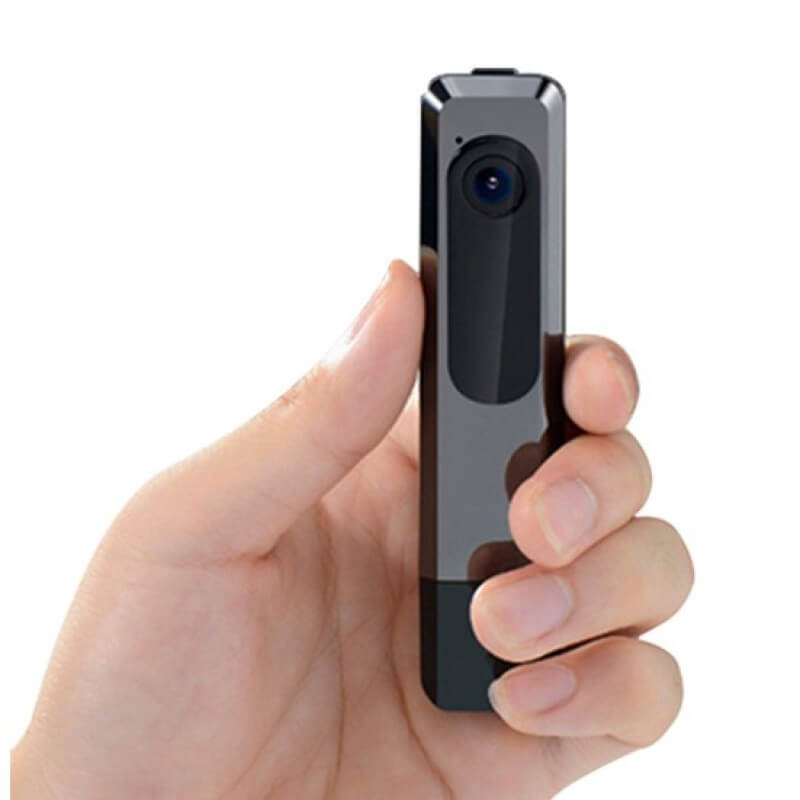 There are discreet cameras and voice recorders that you can easily purchase from the market. All you have to do is to purchase such a device and configure it at your home. Then you can allow it to monitor and keep the peace of mind.
Way 4: When WhatsApp Has Become His Priority
If you are looking for a way on how to catch a cheating husband, you may also take a look at the most commonly used apps on his phone. If that app is WhatsApp, and if he is not often chatting with you on WhatsApp, you need to figure out that there's something odd. This is where you should keep your eyes on and see with whom he is chatting on WhatsApp.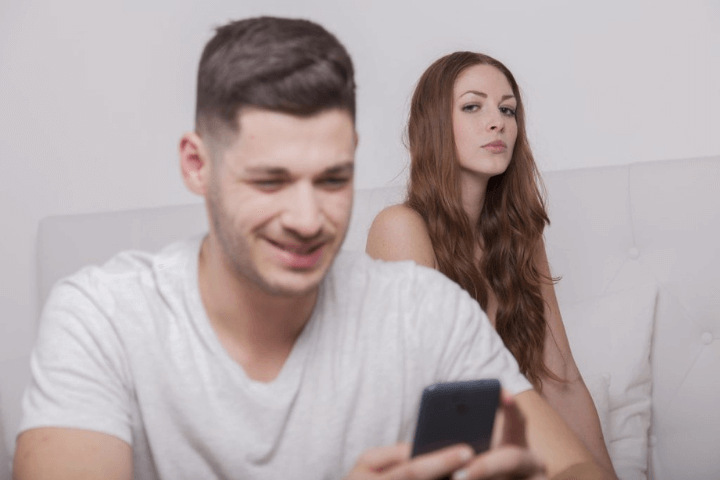 What to Do When You Catch a WhatsApp Cheater?
Now you know how to catch a cheater. The next thing you should figure out is what to do when you catch a cheating husband.
You need to collect evidence as much as you can before you confront him. This is where screenshots and other forms of digital recordings can assist you.

You will also need to remain patient and collect additional information to verify your doubts.

Then you can confront your husband and see how his response looks like. Based on that, you will be able to decide what you can do.

If you follow the instructions we shared on how to catch a cheater, you will never encounter any problems with collecting evidence.
FAQs about WhatsApp Cheater
Q1. Is there a free app to catch a cheating spouse?
There are no free apps available on the internet for you to use and catch a cheating spouse. Even if you find a free app, you will notice that features available to you are quite limited. Therefore, it is better if you can go for a paid app and explore all great features that come with it. The amount you spend on such an app is totally worth it.
Q2. How do Cheaters communicate?
WhatsApp is the most preferred communication method among people out there. It is the same for cheaters as well. Most cheaters prefer to use WhatsApp for their communications, and you may think about tracking the usage to catch your cheating husband.
Q3. How do I investigate my husband?
We shared four methods to investigate your husband. You can take a look at those methods and figure out the best method to proceed with investigating your cheating husband.
Q4. What are the signs of a cheating husband?
A cheating husband will always be distracted. You will not be able to see him interested in you anymore. Even if you say anything to the cheating husband, he will panic. You can keep these signs in mind and catch a cheating husband.
Conclusion
Now you know how to catch your cheating husband on WhatsApp. Instead of living with doubts in mind, it is better if you can follow these steps and figure out a cheating husband. Then you can take appropriate steps to confront the husband and come up with a decision to move forward with your life.
You can also try Monimaster to check your husband's whatsapp. It won't let you down.