Whether you are having a critical discussion with your colleague or brainstorming a business idea, there are times we want to keep a record of our conversation. As call recording is illegal in many countries, all Apple and Android do not have a built-in phone call recording app with its smartphones. However, many apps can be downloaded from App store and Play Store for recording the call. Choosing the right one can sometimes be difficult. Hence, we have made this list of available call recording apps download. We have tested each of these apps by ourselves while making this list.
Part 1: Discuss: It's Legal to Record Phone Call?
Smartphones have surely made our life, and call recording is one of them. You can play the recorded voice, again and again, to note down essential things discussed during a phone call. But, is it legal to do that? Like we mentioned, phone call recording apps are illegal in many states and countries. So, would it be alright if you record your phone call with your business partner or colleague? Well, if both parties agree on the same ground and are okay with a recording, then, there is nothing wrong in it. Taking consent before recording the call is very important. Otherwise, it will be considered as illegal.
Part 2: Top 10 Phone Call Recording Apps
Many call recording apps are there, but only a few offers you quality and reliability. Continue reading to find out the top 10 call recording app for Android and iPhone:
1. Automatic Call Recorder
This is a widely-used phone call recording app for Android. This app offers you reliability and quality. You can also record or ignore recording a call according to your preferences. This app supports cloud storage and you can also sync the calls to the cloud storage such as Dropbox, Google Drive, etc.

2. Call Recorder
This app is useful and user-friendly. This call recorder app free download can be found on Playstore. With this app, you can record both incoming and outgoing calls without user interaction. It will save the recorded audio into mp3 format.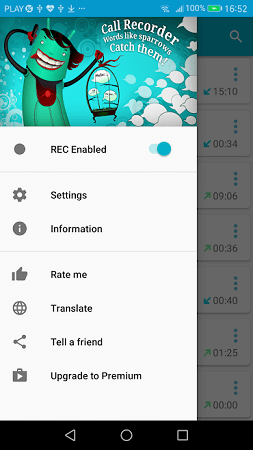 3. RMC- Android Call Recorder
If you like extra privacy options, then RMS is the one for you. This app will record both incoming and outgoing calls but also remain hidden. You can also turn off the notification and set a password for the recorded calls. RMC supports mp3, AMR, WAV, etc. standard file formats.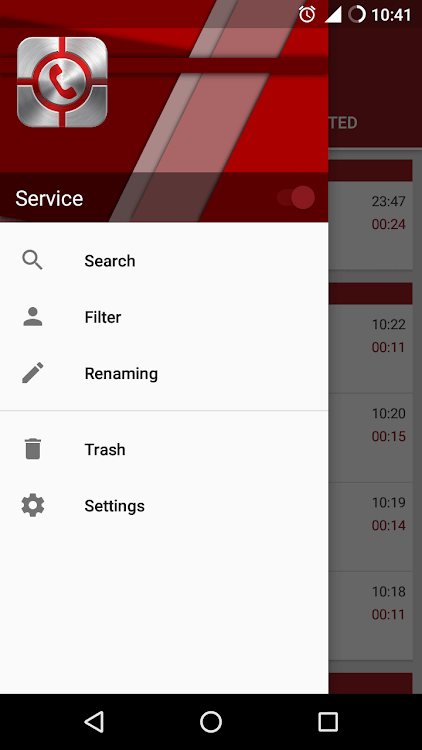 4. Super Call Recorder
You can record a phone call for free with this app. With the built-in player, you can play back the recorded calls. Therefore, you do not need an additional platform for playing the recorded calls. With the help of third-party apps such as WhatsApp, Messenger, you can share your recorded files.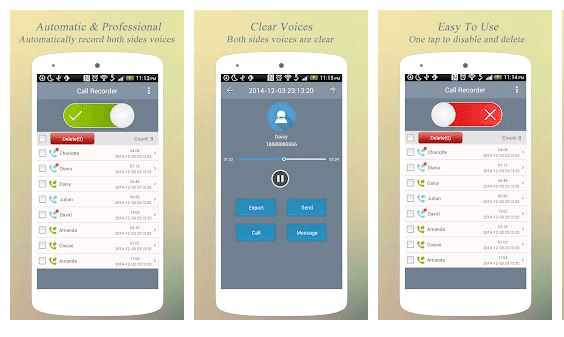 5. Smart Auto Call Recorder
This is one of the most popular apps of Android. It provides a fantastic user interface. This app is free on Play Store. You can easily record your outgoing and incoming calls in a touch. The recoded audio is saved on the external storage. Therefore, you can save or share it with Google Drive, Facebook Messenger, and WhatsApp etc.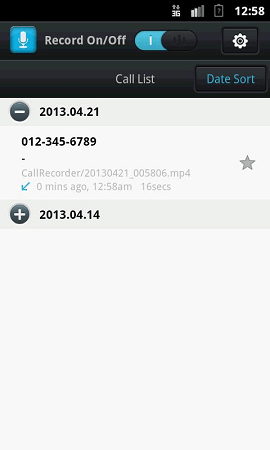 6. TapeACall
Download TapeACall to record outgoing or incoming calls on your iPhone. With the pressing of the record button, TapeACall will create a three-way conference call. The third line here will record the conversation. You can share the call details via social media or email. This app also supports sharing on Dropbox, Google Drive or other similar platforms.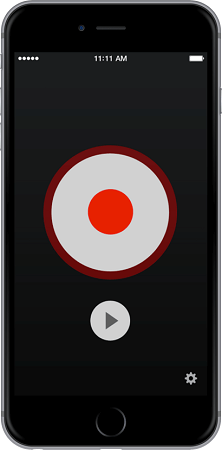 7. Call Recorder Unlimited
This is one of the best call recording apps for the iPhone. This uses the three-way conference system similar to TapeACall. The recoded files can be played as audio file on your phone. This is a fast and inexpensive method of recording voice calls directly on your phone. Call Recorder Unlimited offers premium quality and syncs recorded files to the cloud accounts immediately.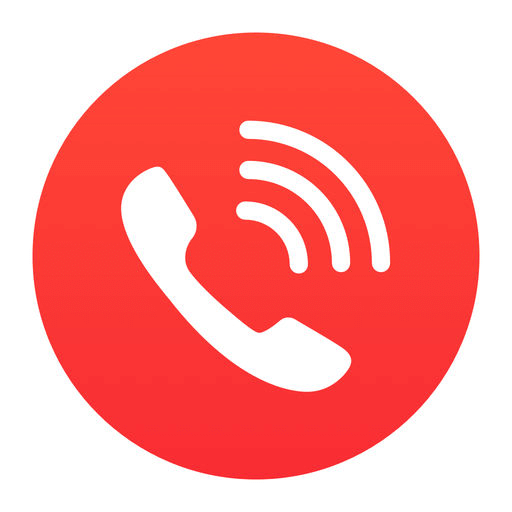 8. Call Recording by NoNotes
If you want a sophisticated call recorder for your iPhone then, Call Recording by NoNotes is your catch. This app does not only efficiently record your calls but also transcribe them for you. However, for premium services you have to buy the upgraded version. But, do not forget to check out the free version to enjoy its free features.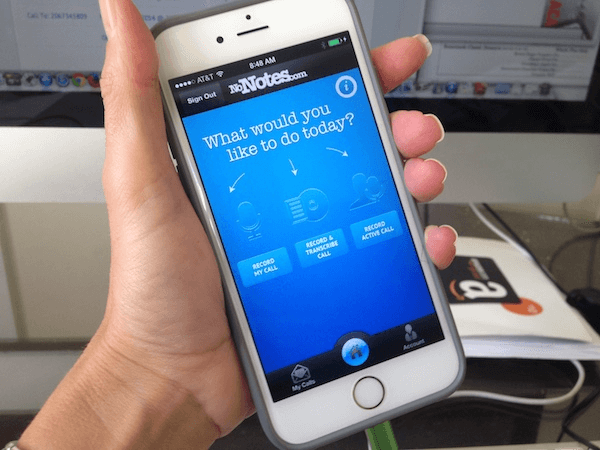 9. iPadio
This is also a call recorder app for iPhone. This takes an exclusive approach to call recording. Here, the user needs to make an account on ipadio for starting call recording. So, when you want to record a call, first you need to call an ipadio number then call your intended target number. Then, merge the calls together for start recording.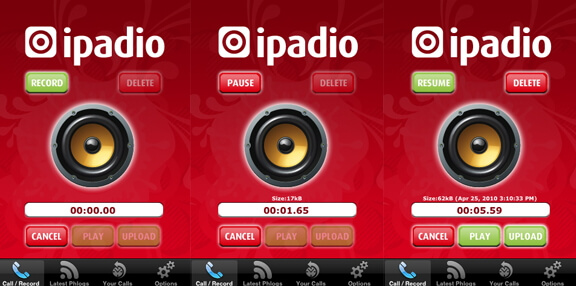 10. CallRecLite
This also uses a similar call recording setting as TapeACall and Call Recorder Unlimited. After recording, you can sync the recorded files to your cloud storage easily. The app is very easy to use and it captures every call details with the high-quality recording system. CallRec Lite is also available as CallRec Pro which is free of ads and unlocks special features unlimited call recording.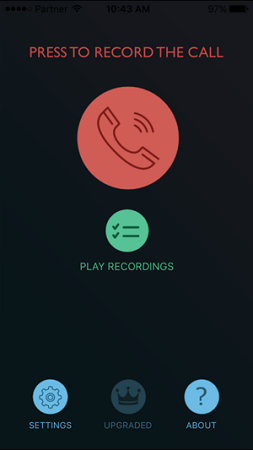 Part 3: Never Miss The App to Record Other's Phone Call Details Remotely
We might need an app to monitor the call history of close ones. Suppose, you think your kids are hanging out with a shady group or your partner is cheating on you. Then, these apps can be of real help. However, it can be daunting for picking the best app to record others phone call details remotely.
MoniMaster is one of the leading monitoring tools for phone call history tracking and data monitoring of Android and iPhone. From the first release of MoniMaster, it has offered many professional monitoring features that can be used to monitor data through WeChat, SMS, WhatsApp and many other applications. You can also use it for WeChat and WhatsApp call recorder. It's also a good app in keylogger or screen capture of target device.
Here is how to use MoniMaster for tracking:
Step 1: First you need to register for a MoniMaster account. Then you need to purchase a license for the app.
Step 2: Download the app assistant of MoniMaster for Android first. Then login with the account and finish the necessary settings.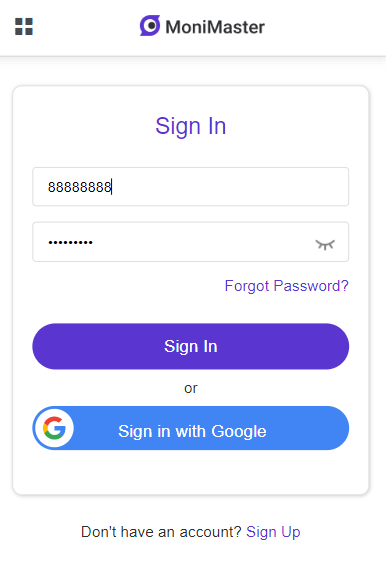 Step 3: Finally you can start monitoring your target device from the web panel dashboard of the program. You need to give it some time to sync the data of the target device with the system properly.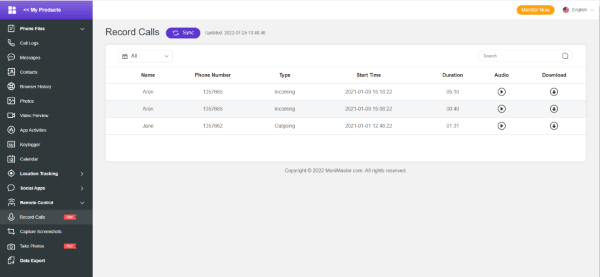 Why We Recommend MoniMaster to Track Phone Call Record Remotely
We don't know when we need a trustworthy phone call recording app. This can be very useful for the following reasons:
This app works great on the stolen mode without any detection from the target phone.

It efficiently records both incoming and outgoing calls along with call duration

This app works great as WeChat and WhatsApp call recorder

The user can track down call history from last one year
Conclusion:
Many call recording apps download are available for both Apple and Android but a reliable one helps you to get a fruitful result. It can be unethical and illegal to track someone's whereabouts but parents sometimes need to look after their kids for their own safety. MoniMaster is the solution to such a problem and it's the best phone call recording app for you. You can also try any of the above mentioned apps for this purpose as well. We hope this article could successfully solve your problem.