Viber is one of the blooming instant 3rd party messaging platforms. The said app has a huge number of follower-base and similar to other such apps, you will be able to make phone and video calls with Viber, if you have internet connection.
Needless to say, Viber is very effective but due to high security, recording calls on Viber has not been possible for the users before. But things have changed now; few apps were launched in the market, very recently that works as Viber call recorder. These apps will be very effective to your cause and we have compiled a list of top 5 such apps.
Part 1: How to Record a Viber Call and Call History on Android
During our research we came across numerous such programs, including following 5 programs we also tested others. Some were very disappointing some were just passable but among these we encountered MoniMaster.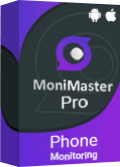 MoniMaster is quite an impressive viber call recorder for Android, it uses state of the art algorithm to monitor other people's devices, including uninterrupted access to Viber calls recording on Android and iPhone. So, if you are looking for a program to record Viber audio calsl on Android or iPhone, then you will find MoniMaster is very appropriate.
The said program is packed with numerous features on how to record Viber calls. Let's have a look at its features:
All the Viber call histories can be recorded secretly and remotely.
All the chats on target devic can be checked, even recover deleted messages.
All the app notifications can be intercepted, like new friend request notification.
The App will auto capture the screen of target device and upload it to your online dashboard via Wi-Fi.
The App can record the complete Viber call audios of target user.
Even data export to your computer from the target device is possible.
The features of MoniMater are not limited to Viber call recording, it has more than 30 festures on tracking Android and iPhone. For more information, you can go to the website for details and you can view the demo.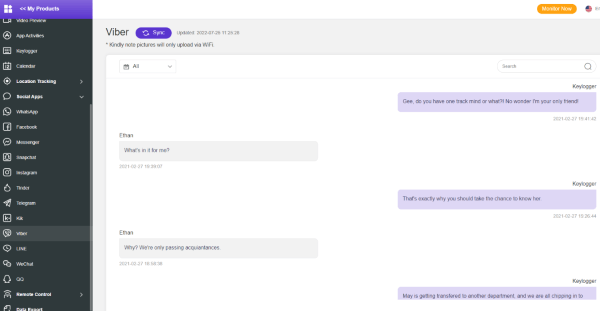 How to Record Viber Calls by MoniMaster Android Monitoring
Step 1. Sign Up for an Email
Utilize your email address to make a legitimate record and purchase the arrangement you want. Add your best details for further process.

Step 2.Download and Install
Complete the agreement strategy, introduce the application, and sign into the record. After signing in, you are ready to monitor.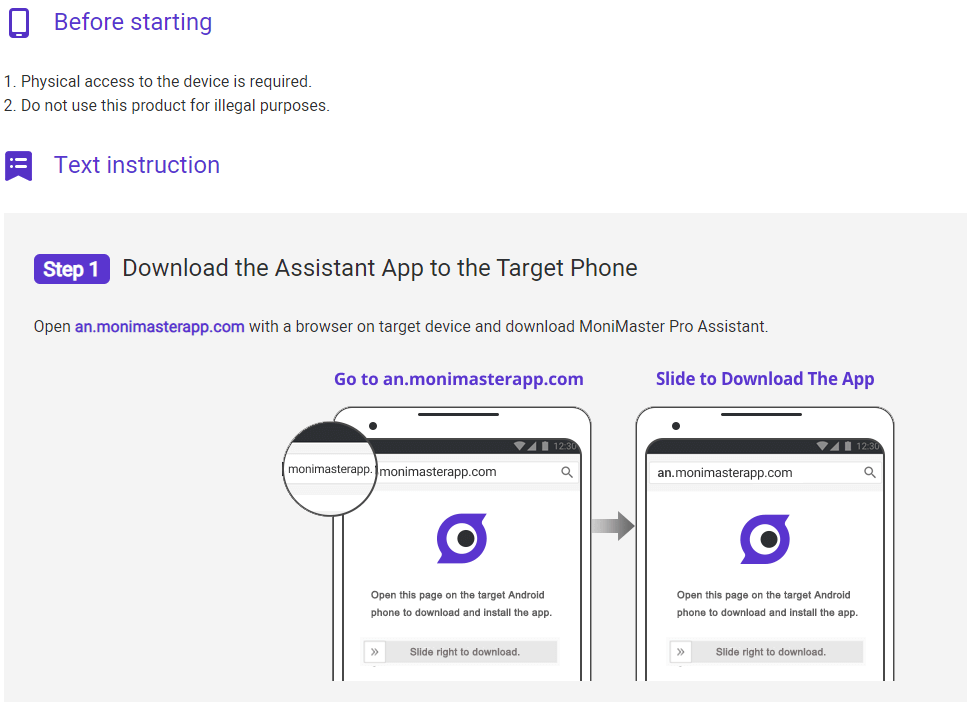 Step 3.Begin Recording Viber Call
Visit the dashboard for android monitoring. Go to the dashboard to monitor the phone. All details are available on your screen. You can choose "Social Media" and choose the Viber. Here you can see everything on it.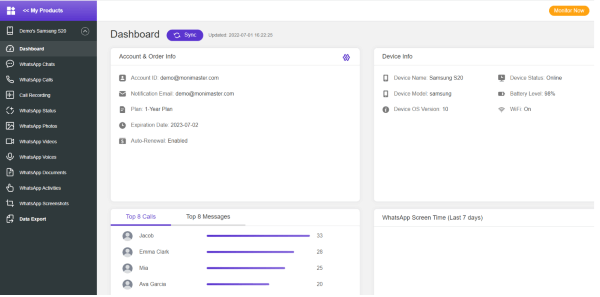 Part 2: Top 5 Viber Call Recorder
There are several call recorder apps are available, capable of recording Viber calls. Needless to say, all of them can't be called top apps and sorting all of them out will not be easy for the users. So, we have compiled a list of 5 Viber call recorder apps, hope you guys find it helpful.
1. Cube Call Recorder ACR
Compatibility : Compatible with Android 4.1 and higher versions.
Cube Call Recorder ACR is an excellent program, very effective for recording Viber calls. The program is efficient and quite frankly easy to use. Cube Call Recorder ACR is basic app but its numerous intelligent features makes it capable of recording VoIP call such as: Viber calls, Skype calls, WhatsApp call history and more.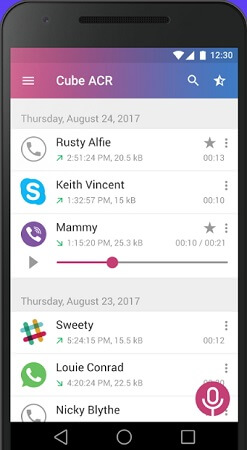 Features
The recorded calls are stored in MP4 format.

The stored recording can also be stored on Google Drive.

There is a stealth mode function available.

You can also record calls from WhatsApp, Skype, Hangout etc.
Cons
A free version of the app is available but the most of the important features are absent. A Premium version is available but it is not free.

Supports limited number of devices.
2. Apowersoft Screen Recorder
Compatibility: This app is compatible with both Android and iOS devices.
Apowersoft Screen Recorder is a great app for recording Viber calls. This is an app that is compatible with both Android and iOS devices. Usually, Apple doesn't approve any screen recording apps but Apowersoft will still help you to record Viber calls on iOS as well on Android. This is a very simple screen mirroring application that lets the users know, what is happening on the other device.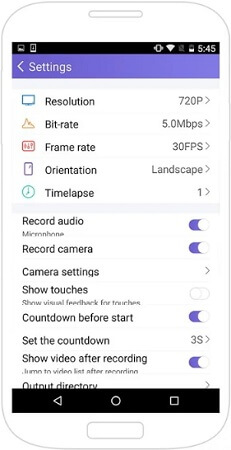 Features
This is an all-in-one recorder app that is capable of recording Skype and Viber calls.

Call recording is very convenient with this tool.

Gameplay is also recordable with this tool.

The recorded screen video goes up to 1020P.
Cons
This does not come with a certified stealth mode.
3. AZ Screen Recorder
Compatibility : Compatible with Android devices.
AZ Screen Recorder another screen recorder application for Android devices. The app is capable of recording Viber calls and it has the simplest interface. Once you have installed this app on the device, you will be able to record the screen. You will have access to buttons to start and stop recording.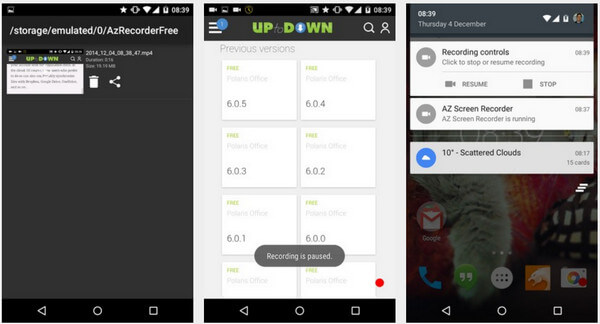 Features
You can record calls at HD and FullHD resolution.

You can pause and resume Viber video calls very easily.

Audio recording is also possible.

Rooting is not required.
Cons
Some features require in-app payments.
4. DU Recorder
Compatibility: Compatible with Android version 5.0 or higher.
DU Recorder is another exceptional app capable of recording Viber calls. The app provides fluid but very stable screen recording experience. Video call recording is also possible.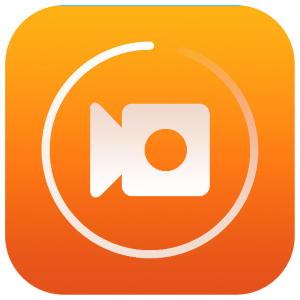 Features
Capable of high-quality screen recording at 1080p, 12Mbps and 60FPS.

The interface is excellent and supports more than 20 languages.

You can take screenshots.

Video and image editing is also possible.
Cons
It is unable to record system audio because of Google restrictions.

Incapable of recording time-lapse videos.
5. FonePaw ScreenMo
Compatibility: Compatible with all the iOS devices and Windows PC.
The FonePaw ScreenMo is also a potent call recorder application that can work on Viber. The app is easy to operate and works efficiently. You will even be able to project the iPhone screen on to a computer and record Viber calls.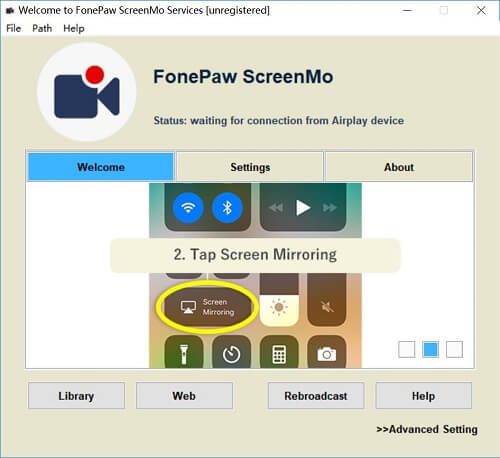 Features
High quality recording is possible.

Just begin the call and click the record button to start.

You will be able to connect to your computer if they are on the same Wi-Fi network.
Cons
Summary
Therefore, a lot of applications available that can perform Viber call recording with ease and finesse. But we do prefer using MoniMaster as a Viber call history tracking application for iPhone and Android devices due to the fact that the application is user-friendly, it is simple, effective and it is packed with numerous features.