Are you troubled by suspicions of your husband's infidelity through text messages on his iPhone? Curious about how can I read my husbands text messages without touching his phone? Look no further!
This captivating article is here to address all your concerns and provide straightforward answers. Discover a free solution to uncover cheating spouse text messages on iPhone and Android and gain peace of mind. Is texting cheating? Find out now!
How to Spy on My Husband Text Messages?
1. Use MoniMaster Text App to Catch Cheating Spouse
Discover the ultimate solution on catching cheating spouse text messages with MoniMaster. As the top cheating text reader and phone monitoring spy app available, MoniMaster offers seamless remote monitoring of all activity on the target device, whether Android or iPhone, without detection. You can also catch cheating spouse text messages on iPhone.
Monitor Android Monitor iPhone
What MoniMaster Can Do:
Access to All Cheating Text Messages:
All text messages received and sent by your husband, even those he may be trying to keep hidden, will be recorded and uploaded to your MoniMaster dashboard for you to view from the comfort of your phone.
Spy on Social Apps:
Social media platforms such as WhatsApp offer opportunities for chatting with friends and family, but also potential for cheating. MoniMaster allows you to view all messages and media files shared through your husband's social apps, including Facebook, Snapchat, Discord, Telegram and so on.
Record All Calls:
To fully uncover who your husband is texting, check his call history online is important. MoniMaster displays all call logs and call history, including details and duration of each call, potentially providing evidence of infidelity.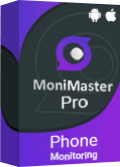 GPS Location Tracking:
You can track the real-time location of the target device using MoniMaster's GPS tracking feature. This can be useful for ensuring the safety of loved ones or monitoring the whereabouts of your cheating spouse.
Record Surround:
One of the notable features of MoniMaster is its ability to record the surrounding sounds of the target device. This feature allows you to remotely listen to the phone surrounding environment of the target device discreetly.
How Can I Read My Husbands Text Messages By MoniMaster?
To use MoniMaster to see who is he is texting, follow these steps:
Step 1. Sign Up and Purchase:
Install MoniMaster on your husband's device. To sign up for a valid account, click the "Buy Now" button and use an authentic email address.
Step 2. Follow the Arrangement
Set up the monitoring features: Once MoniMaster is installed, you can access the control panel and set up the monitoring features you want to use.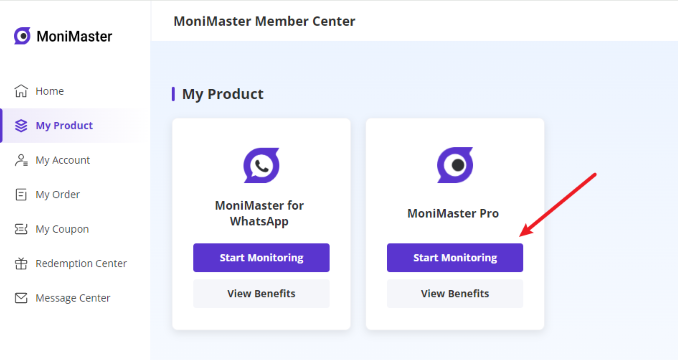 Step 3. Read Cheating Spouse Text Messages
Log in to your MoniMaster account to monitor your husband's phone activities, including his texts, social media chats, call logs, and more.


You can view all the recorded data on your MoniMaster dashboard, accessible from any device with internet access.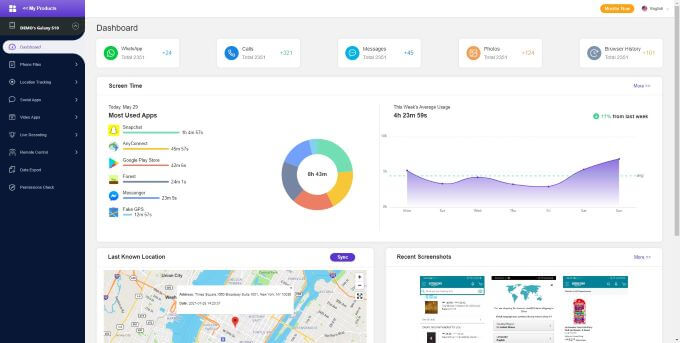 MoniMaster provides real-time updates, so you can monitor your husband's activity instantly and never miss a message. The app also has a user-friendly interface, making it easy for anyone to use.
Pros of MoniMaster:
Remote Monitoring: MoniMaster allows you to monitor all activities of your target phone from a remote location without them knowing.
Compatible with iOS and Android: MoniMaster works on iOS and Android devices, so you don't have to worry about compatibility issues.
Stealth Mode: MoniMaster can be set up in hidden mode, so your target will not be aware of your monitoring activities.
Easy to use: MoniMaster is straightforward to use, and no technical skills are required to get started.
Cons of MoniMaster:
You need to have one-time physical access to the target device to install it, only the first time you need to touch the target device, later you don't need to touch the mobile phone and see husband's text messages without his phone for free.
2. Use iCloud to See Who is He Texting
Syncing your husband's phone with yours can help you keep a tab on his phone activities, including his texting activities. By using the iCloud service, you can hack iCloud without knowing and read cheating spouse text messages free.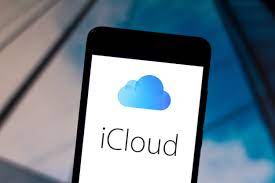 How to find out who my husband is texting by iCloud:
Ensure both your and your husband's phone are using iOS devices.


Set up the iCloud account on your husband's phone if he doesn't have one already.


Turn on the iCloud sync feature on both devices to ensure both phones are synced.


Log in to your iCloud account to see your husband's phone activities, including his texts.
Pros
Easy to set up and use.


The synced information is stored on the cloud, allowing you to access it from anywhere.
Cons
Only works with iOS devices.


The syncing feature may not always be reliable, and you may miss some important texts.


Limited functionality compared to third-party spy apps like MoniMaster.
3. Check His Phone Directly to Catch a Cheating Spouse Text Messages
Checking your husband's phone directly is another way of how to see who your spouse is texting for free. You can simply pick up his phone and go through his text messages and call log to see if he is communicating with someone suspicious.
Pros
This method is straightforward and doesn't require any technical skills or setup. You have immediate access to your husband's text messages and phone activities.
Cons
Directly checking your husband's phone could be a violation of his privacy and trust. It could also lead to conflicts in your relationship and affect the level of trust you have in each other.


Additionally, if he is aware of you checking his phone, he may hide his activities or use a different device to communicate with someone suspicious.
Signs of Who is He Texting & How to Solve it
1. Secretive or Suspicious Behavior:
One of the most obvious signs of track cheating spouse cell phone is when your partner becomes more secretive or starts exhibiting suspicious behavior.
How to Solve: If you suspect your partner of cheating, the first step is to have an open and honest conversation with them. Ask them about their behavior and express your concerns. If they're cheating, they may try to deny it or become defensive, but it's important to persist and try to get to the root of the issue.
2. Changes in Communication Habits:
Another sign of cheating is a sudden change in your partner's communication habits. For example, they may start texting or calling more frequently or at strange hours or become less communicative and distant.
How to Solve: If you notice changes in your partner's communication habits, try to bring it up with them in a non-confrontational way. Ask them why they're acting differently and listen to their explanation.
3. Lack of Intimacy:
 When a partner is cheating, they may start pulling away from physical intimacy and stop showing affection towards their significant other. This can be a red flag for infidelity.
How to Solve: If you notice a lack of intimacy in your relationship, it's important to bring it up with your partner. Ask them why they're acting differently and try to work through the issue together. If necessary, seek the help of a professional therapist or counselor to help you work through your problems and rebuild intimacy in your relationship.
Conclusion
This article covers various methods for determining how to see who your spouse is texting for free, including using a third-party app like MoniMaster .
MoniMaster can monitor texts, calls, and social media activity on a target phone while operating in hidden mode. MoniMaster may be a useful tool in gathering evidence if you suspect cheating.