Question:
Is there a way to see someone else's iMessages?
Well, you can, and it's not as hard as you might think. With the right tools and a bit of know-how, you can monitor someone's iMessages on your phone and gain insight into their conversations. In this article, we'll show you how to do just that – so read on to find out how to see someone else's iMessages on your phone.
Is It Possible to See Someone's iMessage Remotely?
Yes, you can read imessages from iCloud remotely. Not only can you read someone's iMessages from the comfort of your own home or office, but you can also keep tabs on them without them knowing. There are several different ways to track iMessages remotely, but here are the most effective and reliable methods.
How to See Someone's iMessages Without Them Knowing?
1. Use a Monitoring App to See Someone's iMessages
Using a monitoring app is the most popular way to read someone's iMessage remotely. These apps allow you to access a wide range of information, including view iCloud messages, without the person knowing. What's more, the app will provide you with a detailed log of all incoming and outgoing messages. Some of the most popular monitoring apps on the market include MoniMaster, FlexiSPY and so on.
MoniMaster is the best parental monitoring app that you can trust, and it can monitor more than 20 different sorts of data on the target iPhone. Furthermore, you won't need to jailbreak your iPhone, and the app protects data security and improves monitoring success rates.
Features of MoniMaster
Track Location
You can keep yourself informed about the current location of the target device in real-time.
Reads All Data
Read all target users' sent and see deleted text messages that gets stored in the target device.
Track Calls
It helps track incoming and outgoing Calls, including names, timestamps, and length. It is possible to check all of the contacts stored in the target's phone.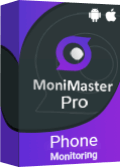 Check Media Files
This app help check media files stored in the target phone so that you can look for any form of multimedia files on the target iPhone, such as images, movies, and voice messages.
View Calendar and Reminder
By synchronizing the calendar and reminders, you can monitor their scheduled events, appointments, and reminders.
How to see someone's iCloud messages Via MoniMaster?
Do you know how can I see someone else's iMessages? Try installing MoniMaster on your phone. You need to follow the below procedure to view my imessages online.
Step 1. Create an Account and Choose a Plan.
To create a genuine account using an authentic email address, click the "Sign Up"button in the MoniMaster app. To unlock all of the capabilities of this iOS monitoring software, purchase a license.
Step 2. Install the MoniMaster app on the target phone.
Then you will be sent to the "My Products" page to complete the procedure. Follow the "Setup Guide" to complete the configuration. To set up the application, read the instructions carefully to understand how to download and install it.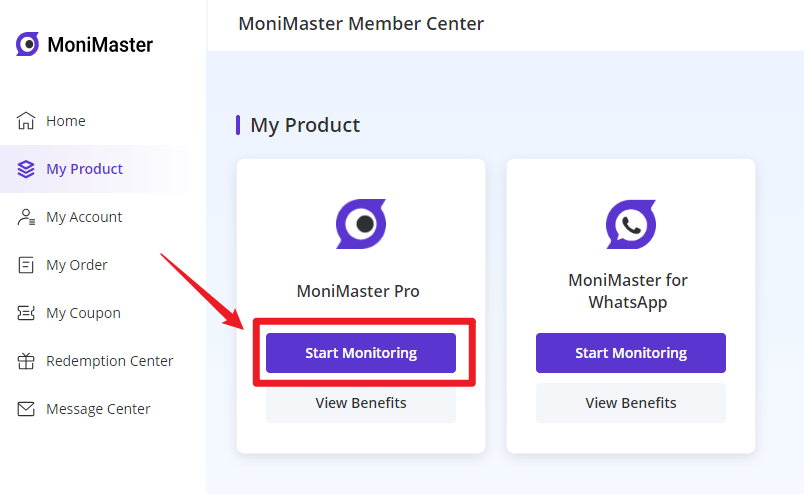 Step 3. Start Monitoring.
Verify Your Setup and Start Monitoring on the Dashboard. The online program will then show you all of the available data kinds such as Messages, Call Logs, WhatsApp, and much more.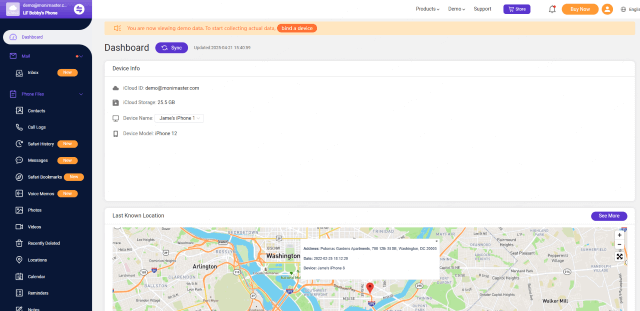 Why MoniMaster is Worth Your Choice
MoniMaster's integration of remote phone access expands its capabilities, allowing parents to monitor their child's social app activities from a distance, even when they are not physically present.
Capture Screenshots:
When the target user is using Instagram, the app automatically captures screenshots of the interface to guarantee that you are monitoring Instagram data as much as feasible. It can trace any person's Instagram messages, including chats, videos, voice messages, emoji, and even deleted information.
Monitor calls, media files, locations, messages:
MoniMaster isn't just an Instagram monitoring surveillance software; it's also an all-around spy program that can let you follow someone's phone, including calls, text messages, social apps, geolocation, media files, and more than you might imagine.
2. How to See Someone's iMessages Through iCloud Backup?
If the person you want to read the iMessages of uses an iOS device, then you can use iCloud backup to view iCloud messages remotely. All you need to do is log in to their iCloud account and download the iCloud backup onto your device.
Once this is done, you will be able to view all of the iMessages that have been sent and received.
3. How to See Someone's iCloud Messages By a Keylogger?
Using a keylogger is another effective way to read someone's iMessage remotely. A keylogger is a program that records all of the keystrokes that a person types and saves them in a log file. This log file can then be accessed remotely, and you will be able to see all of the messages that have been sent and received.
You can use MoniMaster to spy on other IM apps such as WeChat, WhatsApp, Telegram, Instagram, Snapchat, and others. Using MoniMaster is really simple, and it also allows you to spy on anyone without being detected.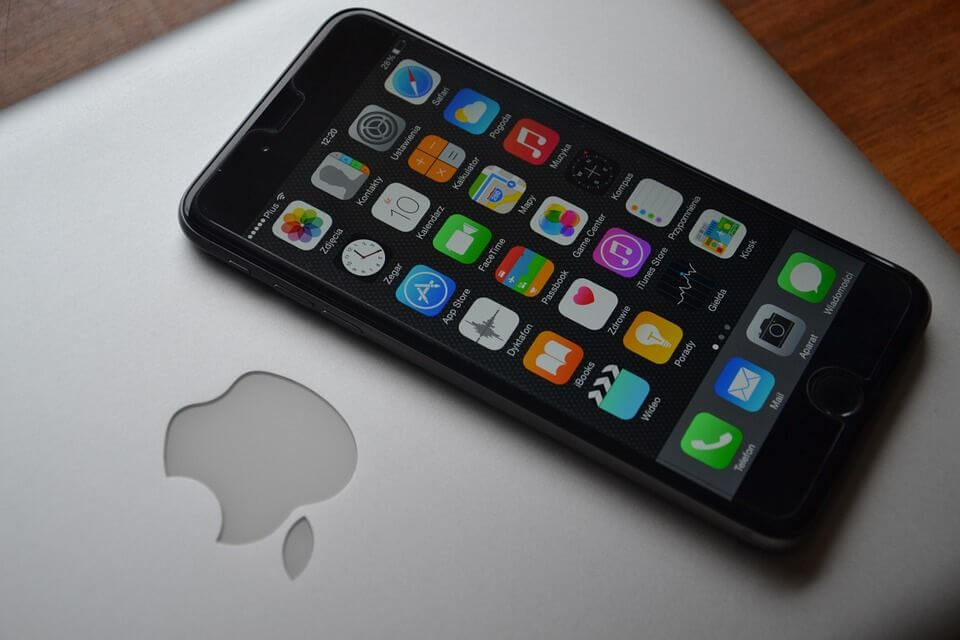 How to See Someone's Location on iMessage?
Have you ever thought about how to see someone's location on iMessage? If your answer is yes, please read and follow the instructions below:
Step 1. To begin, go to the iMessages app on the target device you want to track, and then click on its icon.
Step 2. Then open your chat, look in the upper right corner of the Messages interface and press the I (Information) button.
Step 3. Following the preceding steps, the details interface will appear; press the "Share My Location" option and select the period. To track for a longer length of time, select "Share indefinitely".
Step 4. Finally, it's time to find out where the person is right now. Please take out your iPhone and launch the "Find My Friend" app to discover where the person is right now.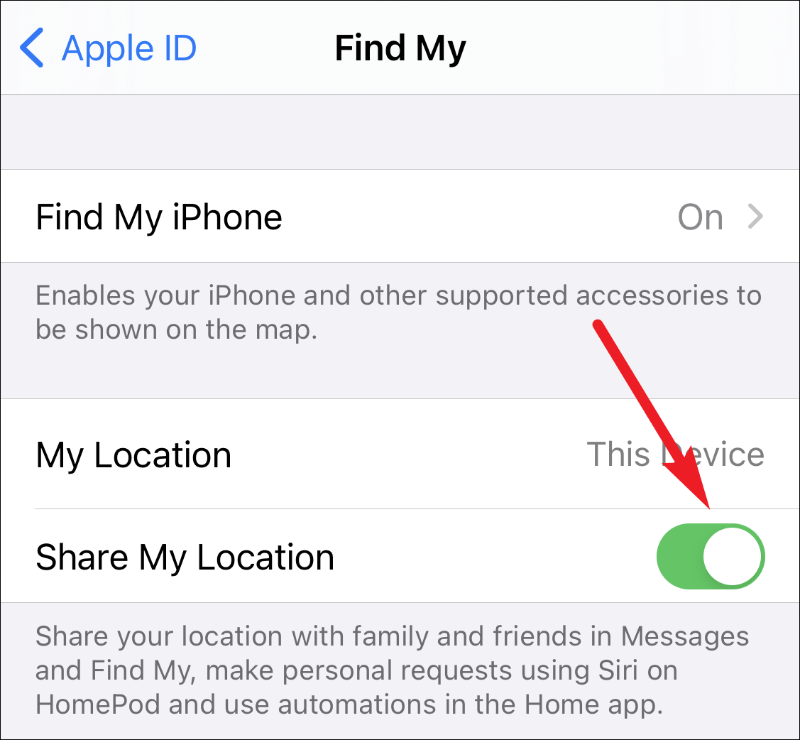 FAQs about How to Read Someones iMessages Without Their Phone
Question:
1. How do I see iMessage history?
You can see your iMessage history by clicking the messages and scrolling through your conversations. Moreover, if your phone settings are set to never delete conversations, no messages will get deleted, and you can view your messages all the time stored on your device.
Question:
2. Can you spy on iPhone messages?
People can now spy on iPhones in multiple ways, which is unsurprising. Out of the several ways, three methods are most user-friendly and straightforward. The three best ways include; Spy for free with Apple ID, if you don't know the Apple ID, there is a way to spy on iPhone without apple ID and password , spy using iPhone Spy App, and iPhone recovery stick.
Question:
3. Do I Need To Jailbreak The Target iPhone For Reading Its Messages?
No, you do not need to jailbreak the target iPhone to read their texts. Many spy apps can share all details of received and transmitted communications, including social media, on a user's phone. It primarily functions without requiring the target phone to be rooted or jailbroken.
Question:
4. Can I view someone else's iMessages?
Due to the spying app, it is now feasible to read someone's text messages without their phone. If you wish to gain remote access to someone's iMessages, you can use a parental control app, such as mSpy and MoniMaster. Any text messages from another iPhone can be intercepted with the help of a monitoring program.
Conclusion
There are several ways to see someone's imessages online, and also, if you are a parent, you might be concerned about your child's safety. Therefore, MoniMaster is the best parental app to keep an eye on your child's phone, to understand their online activity to keep them safe and protected.