Question:
Did you find your husband or your boyfriend set passwords for their phone? Did you find them secretly chat with someone on WhatsApp?
Indeed, it might be a difficult task for you before you read this post. The most direct way you can imagine is to hire a pro hacker and then you can get all the WhatsApp messages of your family. But, there are some other relatively simple and effective ways for you. Here let's move on to find these top 6 ways to hack WhatsApp messages.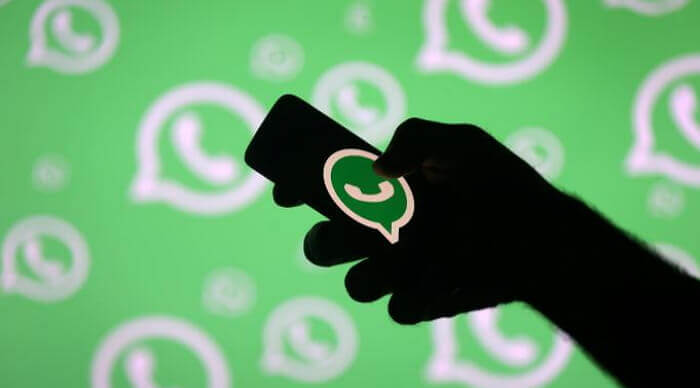 Way 1: Hack WhatsApp Messages without Passwords
Difficulty: Super easy
Risk of detection: No
Time needed: Less than 5 minutes
The first way we want to introduce is the most simple one. It can hack someone's WhatsApp messages without login them out and even without account information and passwords. Such an app is named MoniMaster - it is a revolutionary cell phone monitoring app primarily designed to help worrying parents keep on an eye on their child's WhatsApp messages. But it applies to anyone, really, who wants to remotely monitor someone's WhatsApp messages.
The way it works is that it helps you to monitor the target user's Android or iPhone/iPad remotely in order to keep them safe online (like your child) or perhaps, see what they are up to. It can also solve the question of how to hack whatsapp.
Why MoniMaster?
Here are the advantages or reasons of using MoniMaster to hack WhatsApp messages:
There's no need to log out the user's account to keep 100% secrecy

No password is required to start monitoring WhatsApp messages

No technical skills or knowledge required whatsoever

Record and read every sent and received WhatsApp messages, even the deleted ones

Record and sync all messages in real-time

Can capture the WhatsApp using screen automatically.

Even can check who they are calling to on WhatsApp
How to Hack WhatsApp Messages on Android -MoniMaster Android Monitoring
Pre-installation checklist for Android Version:
A one-time physical access to the target Android phone is required (no access required for iOS)

A valid account must be created to help you monitor WhatsApp messages

A user license which activates all the monitoring features on Android
Step 1: Create an Account
Click the Sign Up button to create a valid account through a registered email address. Purchase the license to have access to all the monitoring features including Whatsapp message monitoring.
Step 2: Download and Install on Target Android Phone - About 3 Minutes
Simply open the target Android phone's browser and download this app by visiting www.Monitoring.net. Then tap on the downloaded APK file and let it install as instructed. Once installation is complete, log in to your account and fill out all the basic user info. You will now notice that the app's icon on the home screen is hidden which means it has been successfully installed and active.

Step 3: Start Monitoring WhatsApp Messages
Now that setup and installation in complete on the target phone, you can go to your dashboard to view all the data that's available. Look at the left-side of the MoniMaster app dashboard and you'll see a variety of options - including one to monitor Whatsapp messages.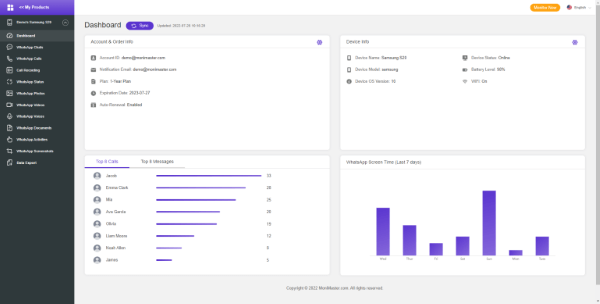 You can also use the method and our MoniMaster to see how to hack whatsapp account, it can also work well. Try it!
Way 2: Keylogger to Hack WhatsApp
Difficulty: Easy
Risk of detection: Yes
Time needed: 5 minutes or more
A keylogger tool is a software program which records each keystroke the user types on his/her phone. It records information collected from the target device such as the user's activities along with every keystroke and then stores that data for later use.
For example, when the user opens WhatsApp, the keylogger will collect every piece of information they type (including all messages, account information and passwords) and then saves it for you.
Some popular mobile keylogger tools like Spirix Keylogger and Copy9, computer keylogger tool like Actual Keylogger are effective for WhatsApp messages hacking. Most keyloggers are free to use and even come with a short trial to let you try them out.
NOTE:
However, there are limitations to what they can do - for instance, if the target user has antivirus software installed or does not open emails or attachments from unknown sources, then you're out of luck.
On a final note, free keyloggers often come bundled with malware and Trojans, which means that (ironically) you can become a victim of keylogging.
Way 3: How to Hack Someone's WhatsApp Messages by Exploiting WhatsApp Web
Difficulty: Medium
Risk of detection: Yes
Time needed: 5-10 minutes
With some basic hacking skills, you can actually exploit WhatsApp Web to spy on the target user's messages. However, you must have access to the target phone and ensure that it is always online. You might also need to know the PIN, password or the pattern the target user uses to protect his/her phone.
Step 1. Launch WhatsApp on the target phone and tap the menu icon on the top-right corner of the screen.
Step 2. Click on WhatsApp Web.
Step 3. Open the desktop site using Chrome. You'll get a QR code.
Step 4. Scan the code from the target phone and you will be automatically signed in.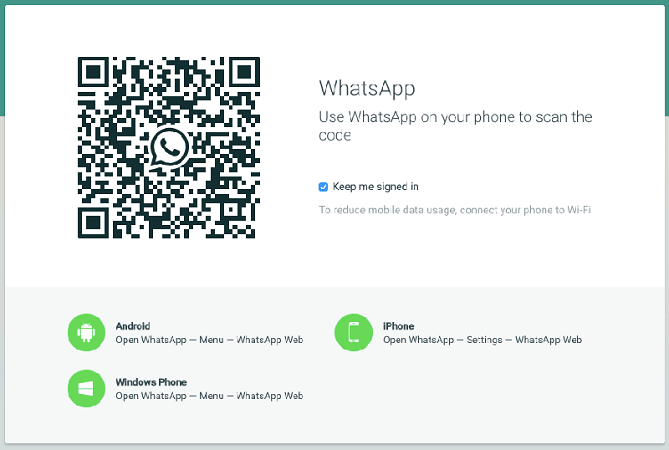 There is another major drawback to using this method, unfortunately: if the target user is using iOS 10 or Android 7.1.2, they will get constant notifications on their phone every time WhatsApp Web is launched.
Way 4: Hack WhatsApp Messages Using MAC Spoofing
Difficulty: Complex
Risk of detection: No
Time needed: At least 20 minutes
MAC spoofing is another free method when it comes to 'how to hack whatsapp messages'. Even though somewhat technical, the process can be implemented in the following steps:
Step 1. Uninstall the current version of WhatsApp from your device.

Step 2. Access the target phone.

Step 3. Find the MAC address of the target user's device.
This is usually in the form of six pairs of numbers. To find the MAC address, go to Settings > About Phone > Status > Wi-Fi MAC Address for Android.
For iOS, go to Settings > General > About > Wi-Fi Address.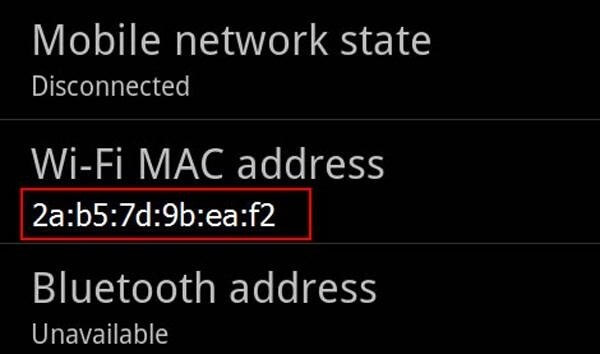 Step 4. Find and record the MAC address on your own device.

Step 5. Now enter the target phone's MAC address into your phone which will fool WhatsApp into thinking that it's your phone.

Step 6. Use a MAC spoofing app like BusyBox for Android or Wifispoof for iPhone.

Step 7. Re-download and install WhatsApp on your phone but configure it using the target phone number.

Step 8. You'll get a confirmation code on the target device so you'll need access to it. Use the code and delete it.

Step 9. Access the target's account and reset your own MAC address.
The method is rather technical to say the least and requires access to the target user's device.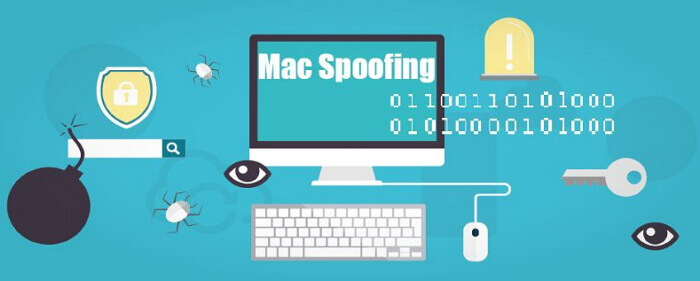 Way 5: Hack WhatsApp Chat by Creating a Phishing Website
Difficulty: Super Difficult
Risk of detection: Yes
Time needed: Less than 5 minutes
WhatsApp phishing is a very popular method among hackers and is touted as one of the best methods to hack WhatsApp messages. However, the method requires highly technical knowledge on software coding, among other things. The work theory is to create a fake web panel for WhatsApp, and collect data after target user scanning the fake QR code. Leaving aside the technical complexity, it's even harder to get users to log in to a page using the fake web page.
As it stands, the steps are fall too detailed, technical and nuanced to list in this article.
Way 6: How to Hack WhatsApp Messages by Hiring a Pro Hacker
Difficulty: Easy but you need to cost much for hiring a pro hacker.
Risk of detection: Yes
Time needed: It's a long term monitoring task so it may need 10 days or even 1 month.
'Hackers for Hire' are scattered all over the internet, and this is especially true for WhatsApp hacking. However, they charge hundreds to often thousands of dollars, and in the end, there's no guarantee how much access you will get.
In many cases, hackers for hire websites have turned out to be fraudulent and most under watch by law enforcement agencies, so there's a great deal of risk involved.
In Closing
If you're looking for a smooth, easy and trouble-free method to hack WhatsApp messages, then MoniMaster has proven its superiority time and time again. It's reliable, cost-effective and 100% undetectable, so there's virtually no risk involved.