Check In is a new feature introduced by Apple for iOS 17 that allows users to send safety notifications to their family and friends through the iPhone Messages App. This article provides an overview of Check In on iOS 17, its requirements, and instructions on how to use it effectively.
What is Check In?
Here is the define Check In: Check In is a new feature addsed by Apple for iOS 17 that allows you to send a message to your family and friends through the iPhone Messages App to let them know when you're expected to arrive at home, so they can keep an eye on your arrival time and status, and when you arrive at home, you can click Check In to report that you're safe and sound.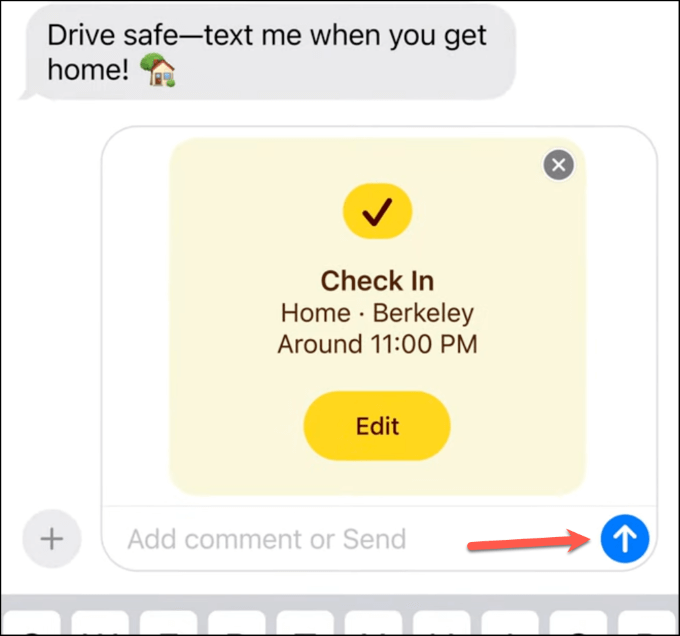 If you don't arrive or check in at the scheduled time, the iPhone Safe Reporting feature automatically sends the user's real-time location, route, telecom service status, and cell phone battery level to your family and friends, so they can be sure of their current status and location, which is a must-have safety feature for couples or family members!
Requirements of Using Check In
If you want to use the Check In on your iPhone, you need to make sure that the following conditions are met before you can use Check In properly:
Both iPhone devices must be upgraded to iOS 17 or newer.


The other party's Android device is unable to transmit


Location services must be enabled


The user must have a cellular network to send a Safety Notification (to avoid being unable to locate the connection in a no network environment).
How To Use The iOS 17 Check In?
If you meet the above requirements, you can follow the iOS 17 Check In usage and setup instructions below to share your safety status with friends and family:
Opening the Messages App for Check In
Open the iPhone's built-in Messages App.


Select iMessage Contacts, tap the "+" button in the lower left corner, and select "More" to find the "Check In" feature.


The first time you use the iOS 17 Check In feature, you will see the Check In Notification prompt description page, directly tap "Continue".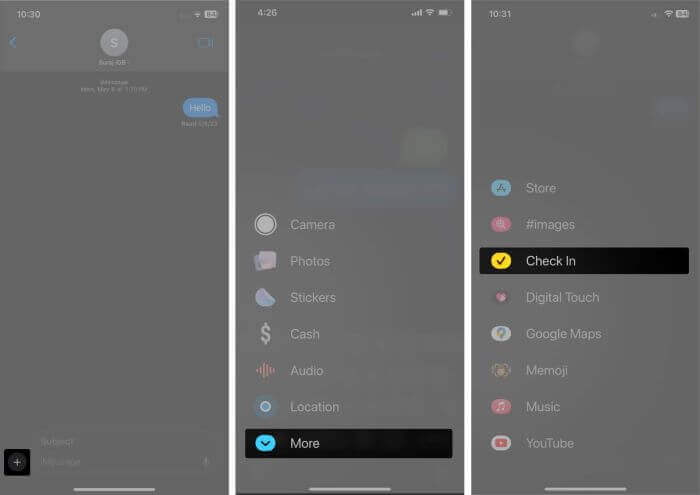 Select to Share Unreached Data
Enabling the Check In feature requires you to select the information you want to share when you don't arrive, which is divided into "Limited Data" and "Full Data" features as follows:
Limited Data: Includes current location, as well as iPhone and Apple Watch battery and mobile network signal information.


Full Data: Includes all limited information, as well as route and last iPhone unlock and Apple Watch removal location information.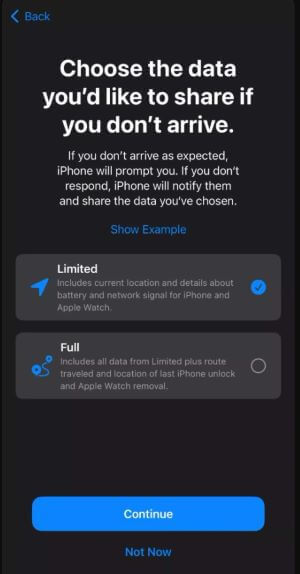 It is recommended that you choose "Full Data" to share your safety report, as it has more information and allows you to share your route location so that your family and friends can keep track of your route in real time.
If you want to adjust the sharing of safety notification information, you can also adjust the message settings in the iPhone's built-in "Settings" app.
After selecting Sharing Data, come back and click on "Check In" to continue.
Editing Check In Details
You can also tap Edit to customize the arrival location, arrival time, and auto-end after a few minutes of no response before using iOS 17 to send a "Check In" message.
On the Check In Detailed Information Setting page, you can customize the location of your destination and the estimated travel time from the "When I Arrive" tab.


You can choose from three options: driving, public transportation, and walking, and if you choose the preset travel time, the arrival time will be updated automatically according to the traffic and driving conditions.
Setting the Time for Automatic Alarm Notification
Switch to the "After Timeout" tab, you can set the time for automatic alert notification. If you do not respond to the clicked alerts within 15 minutes after receiving the arrival notification, a warning notification will be sent to your family and friends automatically according to the timer.
How To Report Safe And Stop Sharing On iPhone?
When Check In is turned on, the arrival time is displayed at the bottom of the locked screen. Tap to view the person you're sharing with, the destination, and the arrival time, and a notification will automatically sound before the scheduled arrival time.
Family and friends will also be notified of the arrival time, so tap on the details to view the message. (The other side can't check the real-time status until the arrival time is over.)
If you arrive at the scheduled time but you are stuck in a traffic jam, delayed by public transportation, or delayed by something else, a delay notification will automatically sound on the screen, so you can click on "Add time", or click on "End Check In" if you have already arrived.


If you have already arrived, you can also click "End Check In". The other side will then receive a "Safe Trip" notification that you have finished, so that your family and friends can be sure that you have arrived home safely.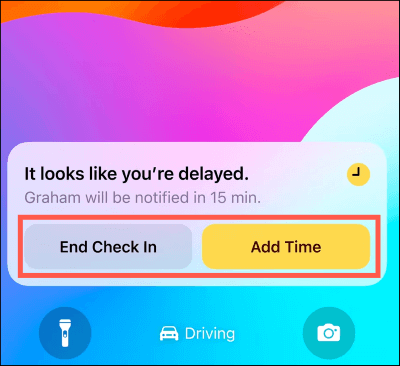 How To Check The Real-Time Status When The Check In Has Not Yet Arrived?
If the recipient realizes that the user has not arrived within the scheduled time, a warning ringtone and important notification alert will be displayed.


Open the iMessage to view the Check In "Details" which includes the user's current location, device activity, network and battery status, and route history.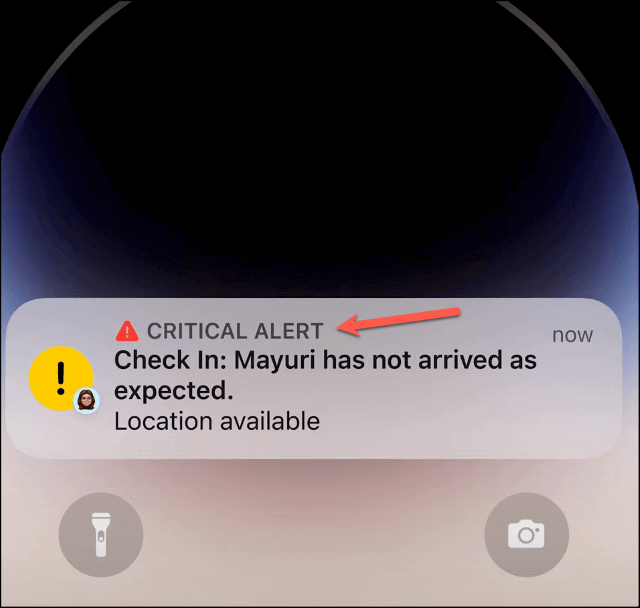 Conclusion
iPhone Check In is a very useful feature that lets your family and friends know your current safety status. It allows family members to make sure that their children have arrived home safely, or couples can find out if their partner has returned home without incident by using the Check In feature to keep track of each other's latest safety updates.
If your family members want to share your real-time location at any time, and you don't want to have to click on the "Check In" function every time, you can also utilize the "iPhone Family Location Sharing" function or MoniMaster , which will prevent your elders from getting lost or having accidents.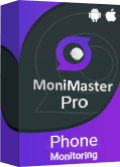 Use MoniMaster for iOS to Track Location.
Check all incoming and outgoing calls & SMS

Spy on social media apps like WhatsApp, Kik, Viber, Line and more

Track cell phone location in real time and view location history

Remotely access the files on the target phone, like contacts, photos, call logs, etc.