Apple launched the iOS 17 beta at WWDC 2023 in June, making some improvements for Siri as well as Spotlight, so let's take a look at what's useful in spotlight search iPhone.
Spotlight in iOS 17 Adjusts iPhone Settings Directly
In the past, we had to go to the Settings app to adjust the settings on our iPhones, but in iOS 17, Apple has made it possible for some of the settings to be switched on and off and adjusted directly from Spotlight.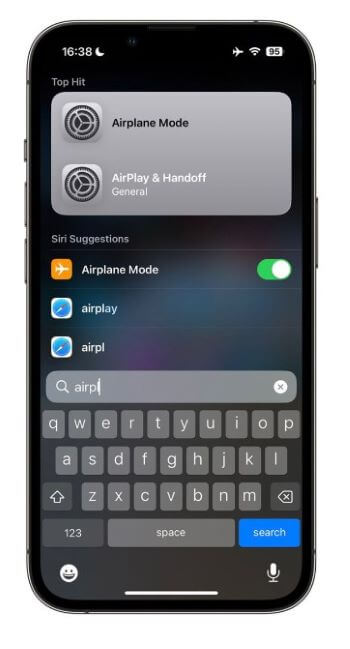 Not all settings can be adjusted in Spotlight at the moment, but it's a nice feature. If there are settings you want to adjust that are hidden in the Settings app, you can reduce a lot of steps by switching them on and off through Spotlight.
Quick Action in Spotlight
Spotlight in iOS 17 not only allows you to search for content, but also allows you to operate Siri directly from the Spotlight search box in a spoken way.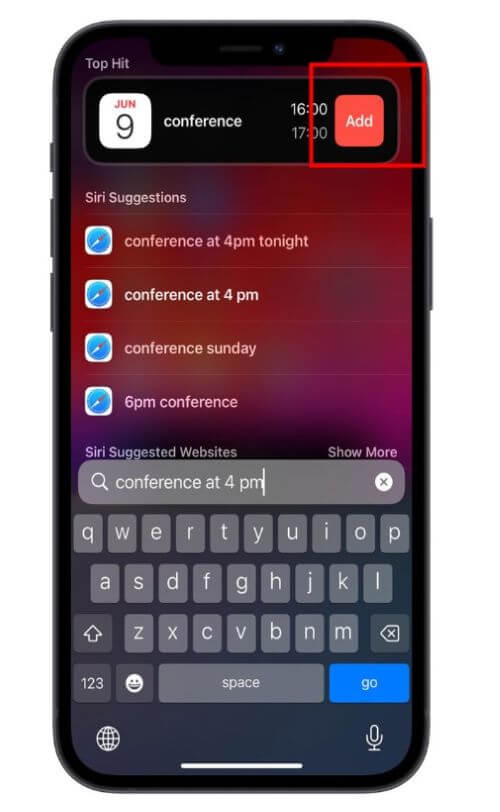 For example, you can type "conference at 4pm" in the Spotlight search box, and a 4pm meeting item will appear on the top, click the "Add" button on the right side to add it to your calendar, so you don't need to open the Reminders App to do this, which saves a lot of steps, and it's in the natural language we're familiar with, which is very convenient!
App Shortcuts in iOS 17
In the current version of Spotlight, when you enter the name of an application in the search field, the top of the screen will display popular results that are often linked to apps with similar names to the one you are searching for.
With the introduction of iOS 17, these popular results have been expanded to include convenient shortcuts to specific activities within the app you are searching for. For example, if you search for "Photos," you will not only see a link to the "Photos" app, but also a shortcut within the popular section that allows you to quickly access your favorite photos, recent albums, and more.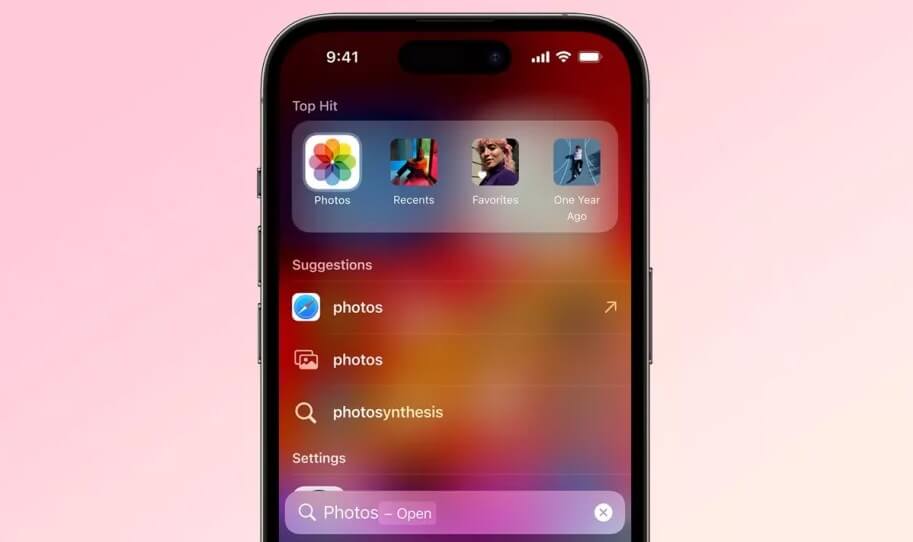 The changes to Spotlight may not be groundbreaking, but they do offer a promising reduction in extra steps for iPhone tasks. For example, having the ability to switch settings directly from search results can save time, and we also appreciate the convenience of shortcuts in popular searches that allow us to quickly access specific app functionalities and features.
FAQs about Spotlight on iOS 17
Question:
Where is iOS spotlight?
iOS Spotlight is a feature that can be accessed by swiping down on the home screen of an iPhone or iPad. This action reveals the search bar at the top of the screen, where users can enter text or voice commands to search for various content on their device, including apps, contacts, messages, emails, and more.
Question:
How do I enable Spotlight on iOS?
Spotlight is enabled by default on iOS devices, but if you have disabled it and want to re-enable it, you can follow these steps:
Open the "Settings" app on your iOS device.


Scroll down and tap on "Siri & Search" (or "Spotlight Search" on older iOS versions).


On the next screen, make sure the "Siri & Suggestions" toggle is enabled.


Scroll down to find the list of apps under the "Siri Suggestions" section.


Toggle on the switch next to the apps you want to include in Spotlight search results.


You can also customize the order of the apps by tapping on the three horizontal lines next to each app and dragging it up or down.


To enable Siri suggestions in Spotlight, ensure that the "Suggestions in Search" toggle is enabled.
Question:
Why is Apple Spotlight not working?
If Apple Spotlight is not working on your iOS device, there could be several reasons for this issue. Here are a few troubleshooting steps you can try:
Check Spotlight Settings


Restart your device


Update iOS


Clear Spotlight Cache


Reset All Settings
If none of these steps resolve the issue, it's recommended to contact Apple Support or visit an Apple Store for further assistance.
Conclusion
In conclusion, iOS 17's updates to Spotlight offer convenient features such as adjusting settings directly, creating content using spoken language, and app shortcuts. While not revolutionary, these enhancements streamline tasks, reduce steps, and improve efficiency for iPhone users. Apple continues to refine the user experience, making everyday tasks more seamless and intuitive.