Do you need to keep tabs on your teenager's whereabouts because you're worried about them? Or You may suspect your spouse or partner of hiding anything from you.
Or you may want an iPhone picture hack to see someone's photos without them knowing. A sneaky way to keep tabs on the other person's whereabouts will be ideal.
Can iPhone Pictures Be Hacked?
The photos on your iPhone can be easily downloaded and hacked if an attacker has access to your iCloud account, even if they don't have the phone.
The good news is that it's not hard to do; no special training or knowledge is required. You only need the proper tool. Here's the article you need if you want to learn how to hack iPhone photos, edit the pictures on it, and even download them.
This article will show you how to remotely access iPhone and hack photos from an iOS device. Okay, so let's begin!
Way 1. Hack iPhone Pictures Using the MoniMaster app on iOS
MoniMaster is the culmination of the creativity of a team of hacking professionals. It can hack into an iPhone's camera and a ton of other cool extras.
MoniMaster is a tool that gives you control over your loved ones, friends, and enemies. Whether you're looking to spy on your spouse or your kids, MoniMaster has what you need to keep tabs on them. MoniMaster is an easy-to-use app that lets you spy on anything from anywhere. MoniMaster for iOS can hack, including:
Hack photos and phone files:
 MoniMaster for iOS can hack into a phone and access photos and phone files. You'll have access to all of your target's communications, so you'll always know what they're up to. And with MoniMaster's discreet design, no one will suspect they're being spied on!
Calls:
See all calls made and received on the target device. Monimaster gives you access to a target's phone call history, so it is easier for you to know who they are talking with at any given time.
Messages:
 Read all messages sent or received by the target device (including deleted messages on iPhone)
Location:
 See the exact location of the target device at any given time
Social Media:
The best thing about MoniMaster is that you can monitor your target's social media accounts. You can see all their posts, like, comment and even know who they are talking to on Instagram, Facebook and WhatsApp.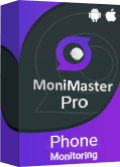 How To Hack iPhone Pictures by MoniMaster for iOS?
Here is how to hack iPhone pictures by MoniMaster:
Step 1. Purchase Your Favorite Plan:
Click the "Buy Now" button to pursue a legitimate record utilizing a valid email address. Buy a permit to get close to all elements of this Android observing application.
Step 2. Finish the configuration by following the instructions in the setup guide:
Locate the plan you've purchased on the "My Products" tab, and then click the "Setup Guide" button. Please read the setup instructions carefully, as they will advise you on how to download and install the application.
The basic procedure is as follows:
Install the software on the victim's PC by downloading it.
Check the data that was backed up.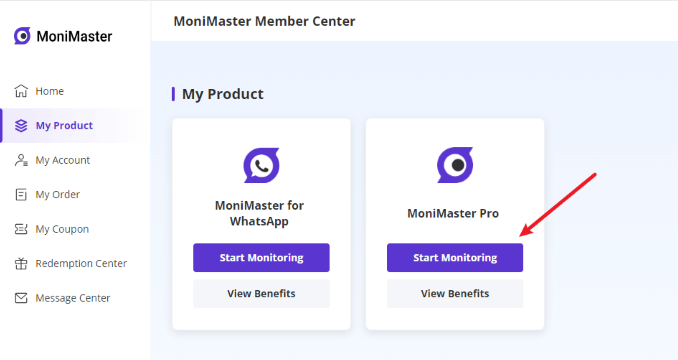 Step 3. Verify Your setup and Begin Real-Time Tracking Online:
Click the "Verify Setup" button at the bottom of the "Setup Guide" page once you've finished the setup and installation on the target machine.
You will have access to all possible data kinds (Messages, Call Logs, WhatsApp, etc.) via the mobile application.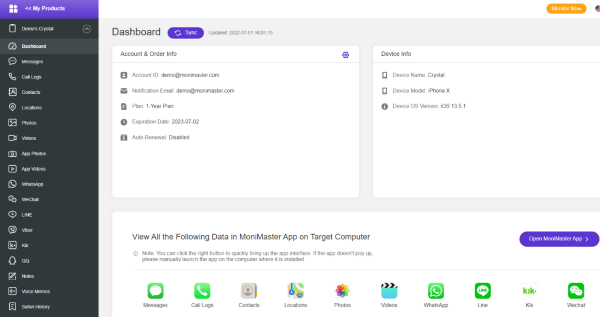 Way 2. Hack iPhone Pictures By iCloud
Cloud services allow you to do more than just install surveillance software on someone's phone; you can also hack their photos and videos without their knowledge. It means hacked iPhone photos can also be seen using iCloud storage services.
Step 1. Get the victim's cloud service app and download it on your own phone.
Step 2. You need to get your hands on the victim's cloud service login details.
Step 3. Launch the cloud service on your mobile device and go through the victim's photos to see the required photos.
Limitation: This method is effective, but obtaining the username and password is challenging.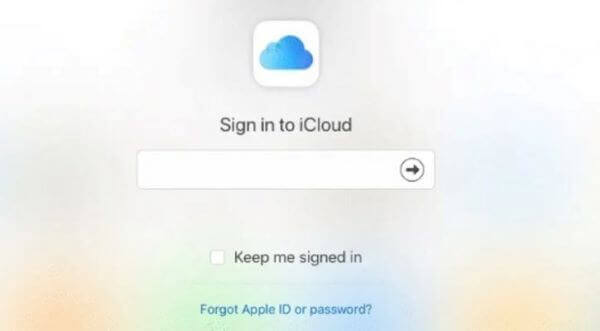 Way 3. Hack iPhone Pictures By iTunes
iTunes is built-in software for iPhone and allows users to play and manage digital material on a computer or sync it to a portable device. This jukebox player is compatible with both Windows and Mac computers. And here's how your hacked iPhone photos will display on iTunes.
The first thing is to download iTunes on your computer.
The second step is to ensure you're using the latest version of iTunes. It has to be updated to at least version 12.5.1.
Connect the iPhone to the computer via the USB cable and enter the passcode to unlock it.
Choose Trust This Computer to give your iPhone permission to send photos to your computer.
The fifth step is to launch iTunes and then click the iPhone icon. Then, check the Photos tab and the Sync Photos checkbox in the resulting window.
Select the required folders from the drop-down menu and then click the Apply button to begin the transfer.
Limitation: This method also has its limitations as you have to get the target's iPhone or you need his apple id and password, which is hard to get.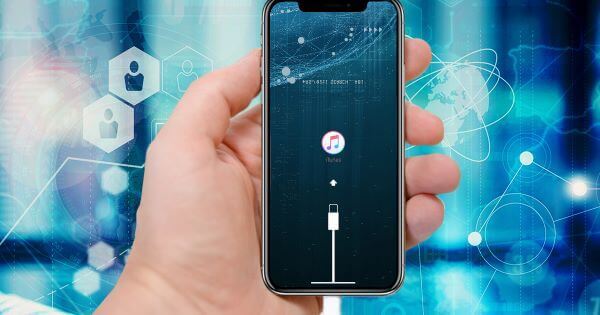 FAQs about iPhone Picture Hack
How can I remove a person from a photo?
Launch TouchRetouch, and choose the image to edit from the iPhone's Camera Roll. Pick a resolution to save your edited photo as. Select the content or user you wish to delete using the Lasso or Brush Tool. If you choose the Brush, you'll be able to pick a brush size before drawing over the unwanted person to remove them.
How do I edit photos on my iPhone perfectly?
When viewing photos, tapping a thumbnail will expand it to the full screen.
If you want to edit the photo's exposure, brightness, highlights, or shadows, you can tap Edit and then swipe left beneath the image.
Select the effect you wish to edit, then fine-tune it by dragging the slider.
How do I use the object eraser on my iPhone?
Erasing using a pixel eraser: Rub the error with your finger. To delete something, simply touch it with your finger. You can use the pixel eraser or the object eraser. Once more, select the eraser icon and then either the Pixel Eraser or the Object Eraser.
Conclusion
With a fantastic iOS device monitoring program like MoniMaster, whose fundamental method is superb, effective, and readily applied, you will have remote access to the iPhone's photos. If you wish to hack the iPhone camera directly, MoniMaster for iOS can also serve the purpose.