Nobody enjoys having someone else check through their personal apps on their iPhone. You may not want just anyone to be able to go through your iPhone's stored media, documents, and other items.
As an alternative to using a security password or PIN, "hiding" apps seems like a good idea since they can protect your sensitive information from prying eyes. These methods teach how to hide apps on iPhone or even full iPhone pages.
Can You Hide Apps on iPhone?
Can you hide apps on iPhone? Absolutely! You can hide any app, whether Apple made it or not, by removing it from your Home Screen, hiding it from Search and Siri Suggestions, and hiding it from your App Store purchase history.
NOTE:
If you want to learn about viewing apps on iPhone even be hidden, move to Part 4 and you can try MoniMaster for iOS to view everything on iPhone.
One way to hide numerous apps is to hide a whole Home Screen page or to nest apps within an app folder. We'll demonstrate how to hide an iPhone app in various methods.
How to Hide An App on iPhone?
Here is a complete guide on how to hide an app on iPhone:
1. Use Folders to Hide Apps on iPhone
Using this method, you can not only hide apps from the display but also remove them entirely from your Home Screen.
Using the home screen's drag-and-drop capabilities, we'll create a folder for our apps and then transfer them to its second page. Doing so will prevent anyone from discovering the folder contains secret applications. Here are the measures you must take-
Tap and hold an app on the home screen before dragging it to another app. Your iPhone will then create a unique folder name for you.
Then, return to the main screen and add the apps you wish to hide to the newly created folder. Grab the app's icon with two fingers and drag it into the respective folder.
The next step is to open the folder and then long-press the app you wish to hide. Select the app you want to move, and then move it to the right. A new subfolder will appear in the folder.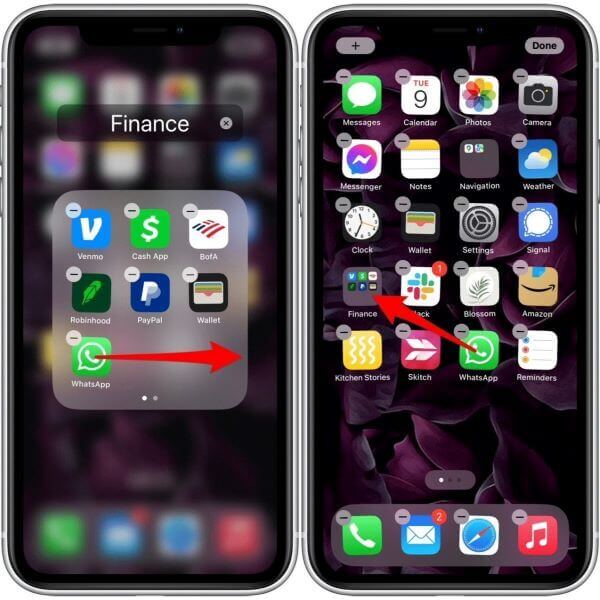 2. Use App Library to Hide Apps on iPhone
iOS 14 added the App Library, where your apps reside even if they're not on the home screen. This handy function allows you to find apps quickly, and it does an excellent job of automatically categorizing apps into logical categories. Here is how to app leverage this functionality.
To hide an app, press and hold it. In nanoseconds, a drop-down menu with many selections will appear.
Choose "Remove App" from the menu of available actions." After a second menu appears, select "Remove from Home Screen."
If you need to use the app at a later time, you can find it in the App Library, where it has been moved to the Hidden tab.
To access the App Library, swipe all the way to the right via your home screens. You can utilize the top search bar to uncover any secret apps.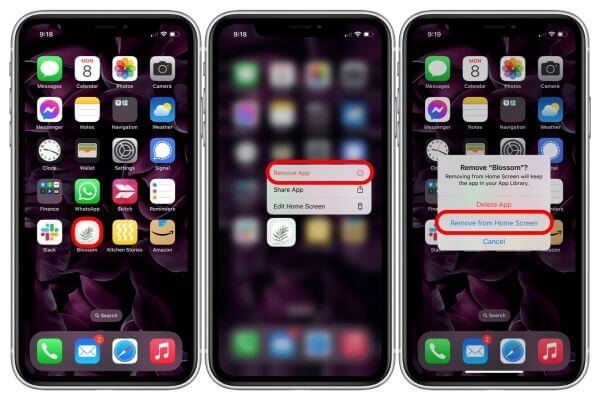 3. From Search Results Setting Hide Apps on iPhone
Navigate to Siri & Search in Settings on your iPhone to hide their presence in searches. Then, go back up and disable the app's visibility in search by tapping its name. To prevent the app from appearing on your phone's screens, you can also disable all its associated settings. An app to hide photos on iPhone might help for following method.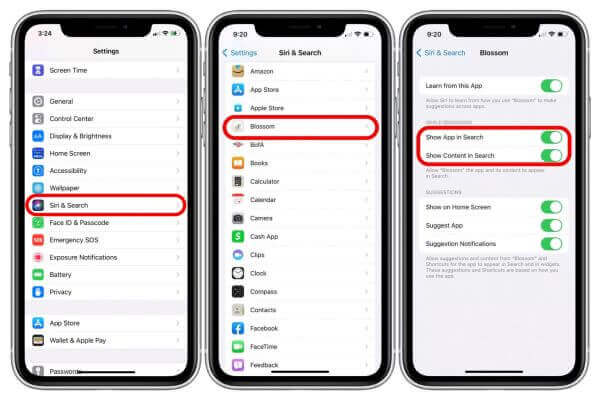 4. Use App Store Purchase History to Hide Apps on iPhone
Anyone in your Family Group can view and download the apps you've paid and downloaded if you've enabled Family Sharing. You may hide purchases from the App Store's view if you want to keep some apps secret. If you need to retrieve in-app purchases that were previously hidden, don't panic; it's easy to do!
Launch the App Store app and choose the profile icon in the top right corner.
Tap purchased to see the apps you've bought from the App Store in the list.
Swipe left on the app you wish to hide after finding it.
After selecting the app, go to the App Store's Purchased tab and tap the Hide button.
Do it again for any other apps you wish to hide. To complete hiding apps, select Done from the menu bar.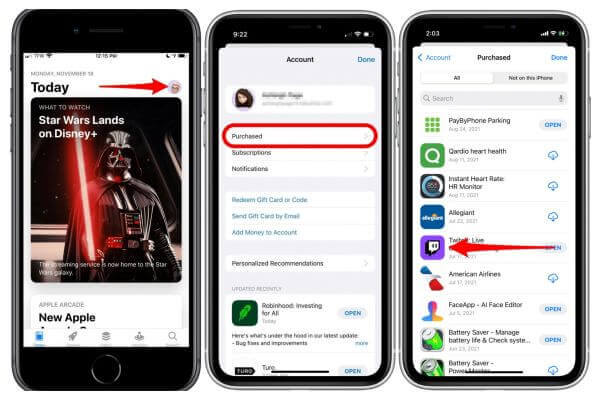 Please be aware that this will not uninstall or hide the app on your iOS device. This method just prevents the app from being seen in the App Store's purchase history. And this method does not require the best app to hide pictures and videos on iPhone.
How to Hide an Entire Page of Apps?
Press and hold the dots at the bottom of your home screen, which represents the current page.
Until the iPhone zooms out to display all pages at once, hold it down until you see the second page. Lift your finger and tap the dots again if all the apps start jiggling, but the zoom doesn't work.
Once you've located the app page, you wish to hide, simply tap the checkbox to remove it.
You are free to hide as many pages as you like but must always display at least one.
After you're finished, tap the Done button.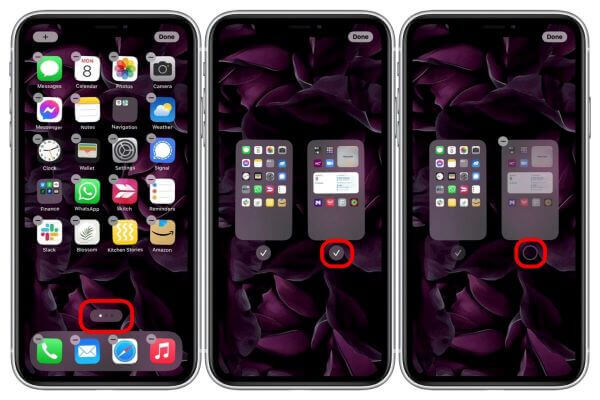 The pages you unchecked when swiping will no longer be visible to you. You can hide individual apps, but they will still be accessible in the App Library.
To check the page, simply open this menu again and tick it off.
How to See Someone's Activity Even Be Hidden?
With incredible monitoring capabilities like photo checking and remote screenshots, MoniMaster for iOS stands head and shoulders above the competition. Facebook, WhatsApp, Instagram, and other social media apps can all be monitored using Monimaster even be hidden.
Track over 20 different iOS file formats
More than 20 file formats can be tracked, including those used by social networking apps and media files. Even recover deleted messages on iPhone
iPhone monitoring software that doesn't need jailbreak
There is no need to jailbreak the iPhone; therefore, your data will remain safe, and your monitoring rate will be increased.
Exporting data to a local computer is a breeze
One of our advantages over the competition is the ability to export all monitored files to a local computer.
Powerful features can be enjoyed at a reasonable price
The annual plan costs only $9.16 a month, so this monitoring app for iOS is a good deal.
Quick and reliable technical support from trained experts
For hassle-free iPhone monitoring, take advantage of the round-the-clock technical support offered.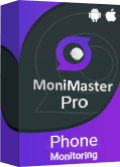 How To View Activity on iPhone by MoniMaster for iOS?
Here is how to monitor someone's online activity without them knowing:
Step 1. Purchase Your Favorite Plan:
Click the "Buy Now" button to pursue a legitimate record utilizing a valid email address. Buy a permit to get close to all elements of this Android observing application.
Step 2. Finish the configuration by following the instructions in the setup guide:
A "Setup Guide" button will click next to your purchased plan on the "My Products" page. Please follow the setup instructions carefully to get the software downloaded and operating without any problems.
Here is how you do it:
The first step is to obtain the target's computer and then install the app.
Scan the backup data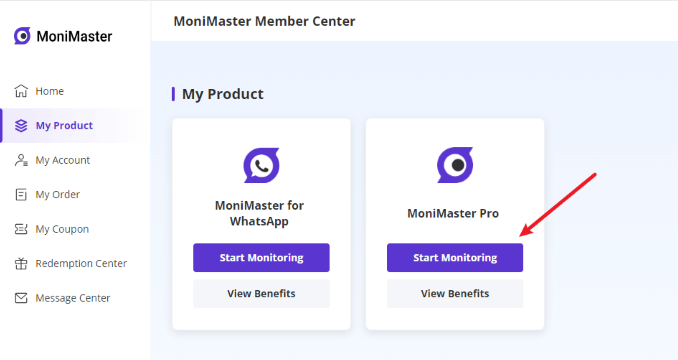 Step 3. Verify your configuration and launch the web app for monitoring:
Click the "Verify Setup" button at the bottom of the "Setup Guide" page once you've finished the setup and installation on the target computer.
Then, you can view all your data kinds (Messages, Call History, WhatsApp, etc.) through the web app.
The monitored data can be exported as a report by clicking the "Export" button.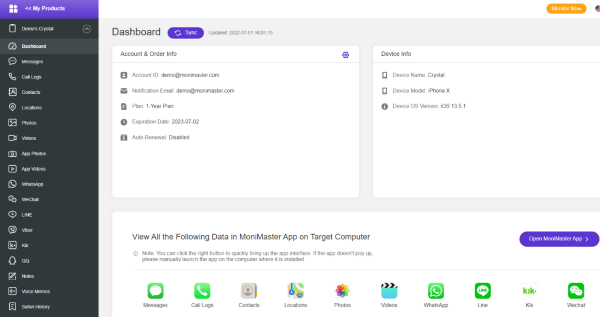 FAQs about Hide Apps on iPhone
How to hide photos on iPhone?
Open Photos.
Go to your gallery and find the movie or picture you wish to hide.
Select More, and then Hide.
Confirm that you wish to hide the image or video.
Can you hide messages on your iPhone?
Methods for hiding iPhone Text Alerts
First, you need to go into the preferences menu. Next, select the Notifications tab. Three, tap the Show Previews option. Select "Never" in Step 4.
Does iPhone have a hidden folder?
Yes! A secret folder is an option on the iPhone. Using the previously described methods will accomplish your goal.
Conclusion
In this guide, we have explained how to hide apps and folders on iPhone. These are great ways, but a tool called MoniMaster for iOS can extend it further by allowing you to track activities without the phone of someone. That is really helpful in monitoring your children's activities.