You're probably familiar with the process if you often download files from the web to your device. You may have even set a specific folder as your default download destination.
If you've never downloaded anything on iOS, you might be curious as to where do downloads go on iPad. This article will demonstrate how to find downloaded files on an iPad.
How to Find Downloads on iPad?
NOTE:
If you want to view the download files of other's iPhone, move to Part 2 and you can try MoniMaster for iOS to view everything on iPhone.
1. Find Downloads on iPad in Safari
Safari is the best place to get your downloads on iPad.
To access the Downloads Manager, press the Show Downloads button in Safari's taskbar, which appears identical to the Mac version. Choose the file you want to open or use the magnifying glass icon to preview it in its home folder.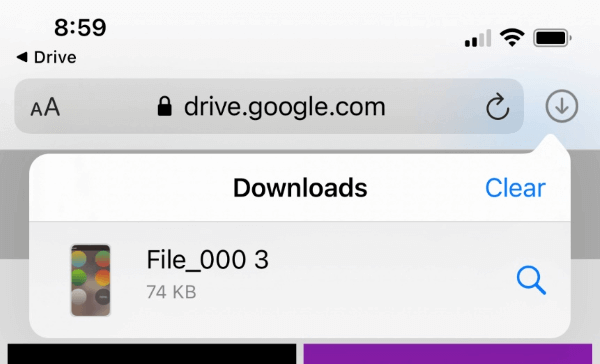 In iOS 15, the Safari address bar has been relocated to the bottom of the screen. Unless you have switched back to the previous layout, you will find the download icon in the far left corner of the screen.
If you can't find the option to "Show Downloads," then Safari may have already deleted your downloads.
The Remove Downloads option in Settings > Safari > Downloads may be set to Delete after one day, confirm upon download completion, or Delete manually. Similarly to the desktop version, Safari allows you to view and manage your active downloads.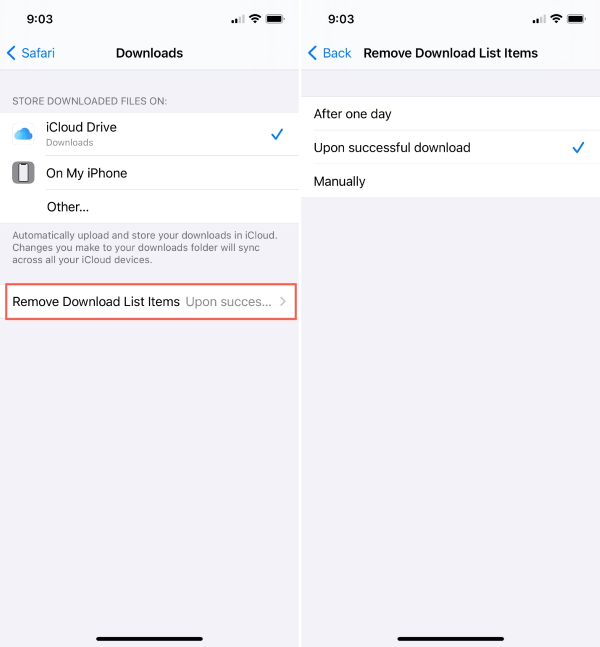 2. Find Downloads on iPad in the Files App
Safari's download manager features a handy magnifying glass icon allowing you to access the file you just downloaded easily. However, you may manually view them again once you've cleared the list. Here is how to find downloads on iPad:
Open the Files app on your iPad.
Choose the Browsing option.

If you want to access your files from anywhere, choose "iCloud Drive" from the Locations menu.
Find your downloads folder and click on it.

You can view a file by tapping on it.
The Share Sheet can be accessed by tapping the Share button in the upper right corner of the file.
How to View the Downloaded Files of Someone's iPhone or iPad?
MoniMaster for iOS is a blessing for parents on a tight budget who are looking for spyware with more than one package to choose from. In order to see if the app is compatible with your device, you can type in the model number on the app's website.
This app allows continuous monitoring of the target device, including keystrokes, social media, device media, calendar, phone history, and text messages. You can also watch someone's downloaded files on iPhone or iPad with this tool without them knowing.
Features of MoniMaster
Track real-time location and location history.
Locate your cheating partner without ever touching his or her phone.
Check the cheater's phone file.
View all the files of the suspect, and you can also use 20+ other phone features.
Observe any odd or repetitive calls made to an unidentified number after work hours.
View the social media they use
Find out who they are talking to and what they are talking about on the most used social networking apps. See every text message, including those sent, received, and deleted, and the phone's location.
View Safari searching histories and bookmarks.
What they've been doing recently on the web will disclose if they've been booking a hotel room or a table.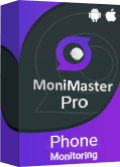 How To View Files on iPhone by MoniMaster for iOS?
Here is how to view files on iPhone by Monimaster:
Step 1. Purchase Your Favorite Plan:
Click the "Buy Now" button to pursue a legitimate record utilizing a valid email address. Buy a permit to get close to all elements of this Android observing application.
Step 2. Finish the setup by following the instructions in the setup guide:
A "Setup Guide" will appear next to your purchased plan on the "My Products" page. Please follow the setup instructions carefully to get the software downloaded and operating without any problems.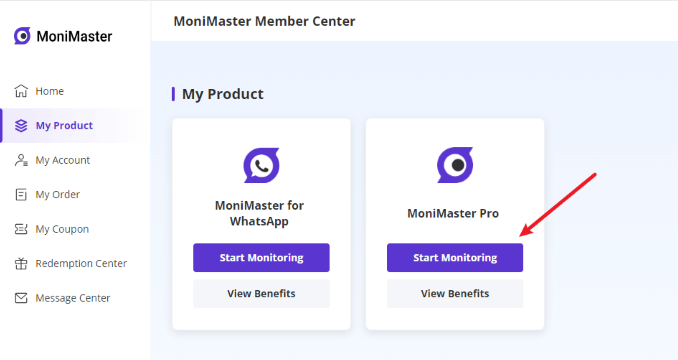 Step 3.Verify your configuration and launch the web app for monitoring:
Click the "Verify Setup" button at the bottom of the "Setup Guide" page once you've finished the setup and installation on the target computer.
Then, you can view all your data kinds (Messages, Call History, WhatsApp, etc.) through the web app.
The monitored data can be exported as a report by clicking the "Export" button.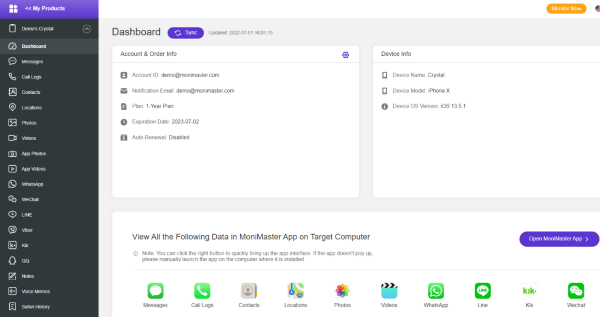 How to Manage Downloads on iPad?
Select the Downloads button (a down-pointing arrow inside a circle) from the toolbar. This brings up a submenu listing all of your recently downloaded files.

To stop a file that hasn't finished, just hit the "X."
Click the Resume button if you need to restart the download (it looks like the refresh icon in Safari).
View the magnifying glass icon to open your file from the Downloads folder in iCloud Drive.
To delete all of your downloads at once, select Clear from the menu.
Any incomplete downloads are also deleted, so proceed cautiously.
Your iCloud Drive Downloads folder will permanently save all of your finished downloads.
How Can I Find Music That I've Downloaded on My iPhone or iPad?
Once you know where to look, getting to your downloaded music on the iPad is a breeze. Open the Music app on your iPad or iPhone before proceeding.
Once you've launched it, navigate to the "library" section, where you'll see all of the audio files—including those you've transferred from other devices or downloaded from the web can be found in the "downloaded" tab.
You can also use the search box to track the exact file you're after; after that, you can sit back, relax, and listen to your favorite tunes.
FAQs about Downloads on iPad
How to delete downloads on iPad?
You can open the Files app by selecting "On My iPad" from the menu. Next, click the file you wish to delete and hold it until the "Delete" option appears. Select "Delete" to erase the file from your iPad's storage.
Why can't I see the Files app on my iPad?
If you're using Spotlight to launch the app, it must already be installed on your iPad. Perform a spotlight search. Drag down from the center of the main screen.
What does the Files app look like on my iPad?
Introduced with iOS 11, the Files app is a centralized location for all your iOS device's file storage services, including iCloud, Google Drive, Dropbox, and others. It's a centralized location for accessing media files across multiple supported apps.
How do I find pdfs on my iPad?
Tap iBooks on the iPad's home screen to open the app.
Tap the Collections button in the upper-left corner.
Click PDF. The PDF files that were saved will display here.
Where do downloaded files go on iPhone?
Click "Browse" in the upper-right corner, then "On My iPhone." Click the "Downloads" folder. You can find all downloaded files from here.
Conclusion
This capability to download and manage files on the iPad is quite MacBook-like but in an iPad-specific manner. Once you've got this down, you'll have a much easier time managing your Safari downloads and keeping everything in place. But if you want to manage your children's activity or want to see their download files on iPad, then MoniMaster for iOS is the best app to go for.