With the release of iOS 17 Beta, Apple has given us another glimpse into the future of its operating system. As with each new iOS update, the company has made some major design and feature updates. From performance enhancements to new features, here's what you can expect in the latest version of iOS.
What is iOS Beta Profile?
Beta iOS is a beta software profile that allows users to download and install pre-release versions of iOS software updates. It is available to both registered Apple developers and public beta testers. By installing the beta profile, users can test the upcoming software and provide feedback to Apple before the official release.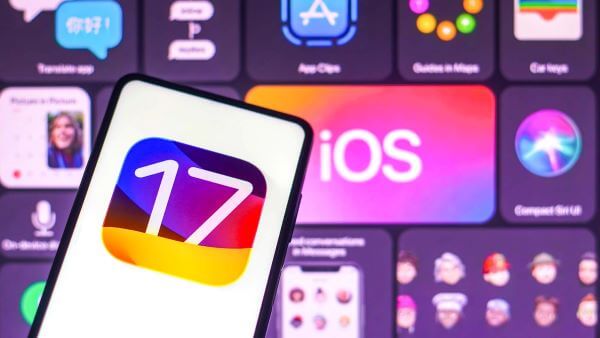 iOS 17 Developer Beta
The iOS Developer Beta is a beta version for developers who pay $99 per year to join the Apple Developer Program.
Only Apple Developer Program participants can upgrade and install the iOS, watchOS, or macOS Developer Beta, which allows them to test tools and develop new apps in the latest environment.
iOS 17 Public Beta
The iOS Public Beta is Apple's test version for ordinary iPhone users. Usually, as long as you join Apple's Beta software program, you will be able to have a first-hand experience of the new iOS system and features, and Apple explains that the purpose of the iOS Public Beta is to collect bugs in the test version of the system.
The difference between iOS Developer Beta and Public Beta lies primarily in the release timing.
Typically, the Developer Beta is made available in advance. For instance, after the release of the new version of iOS 17 at WWDC 2023, Apple promptly launches the iOS 17 Beta Developer Beta for developers.


On the other hand, iOS 17 public beta release date becomes available a month later when it is officially pushed to the public.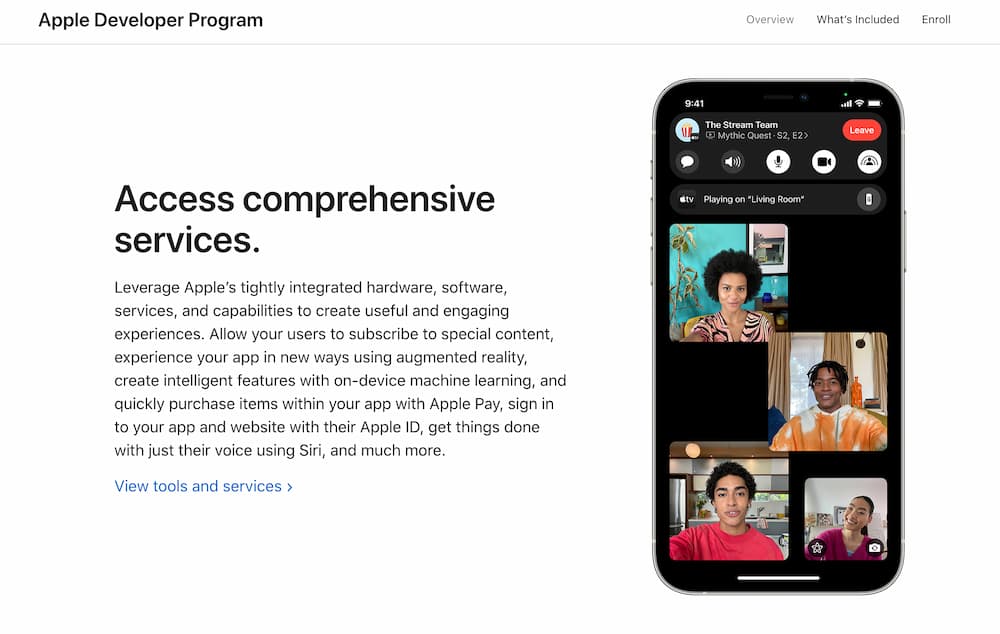 When is iOS 17 Release Date?
Here's the timeline iOS 17 release date and iOS 17 public beta release date.
Early to mid-June 2023: iOS 17 is announced at WWDC and the first developer beta is released.


July 2023: Apple releases the first public beta of iOS 17.


June-September 2023: Apple releases a series of additional developer(iOS 17 beta 1, iOS 17 beta 2, and so on.) and public betas.


Early September 2023: iPhone 15 is released.


Mid-September 2023: Final public release of iOS 17 is released.
To get access to the beta version of iOS 17, users will need to download an iOS beta profile. And The stable version of iOS 17 release date will be in September 2023, so let's look forward to it!
How to Download iOS 17 Beta Profile?
iOS17 beta profile download is easy, here are the methods.
Upgrade to iOS 17 Beta Prerequisites and Preparations
Back up your device. Before installing the iOS 17 Beta, make sure to back up your device to iCloud or your computer. This will help you restore your device in the event that something goes wrong during the installation.
After upgrading to Beta, please do not use iCloud for iOS 17 backups as this may result in not being able to restore your data back to iOS 16.
Check Compatible Devices of Beta iOS
Before getting started, it's important to make sure your device is compatible with the new operating system. The good news is that the list of compatible devices is pretty extensive.
iPhone 15 series (Not Released Yet)


iPhone 14 series


iPhone 13 series


iPhone 12 series


iPhone 11 series


iPhone Xs/iPhone Xs Max


iPhone XR


iPhone SE (2nd Generation or later)


iPad (6th generation and later)


iPad mini (5th generation and later)


iPad Air (3rd generation and later)


12.9-inch iPad Pro (2nd generation and later)


10.5-inch iPad Pro


11-inch iPad Pro (1st generation and later)
How to Download iOS 17 Developer Beta?
Step 1. Enroll in the Apple Developer Program
Open Safari on your iPhone device and go to the Apple Developer Site.


Click on the "Menu" button in the upper left corner.


And select "Account".


Sign in to your Apple ID account and the Apple Developer Agreement legal terms page will appear.


Slide down to the bottom and check the box to agree, then click "Submit" to qualify as an Apple Developer Tester.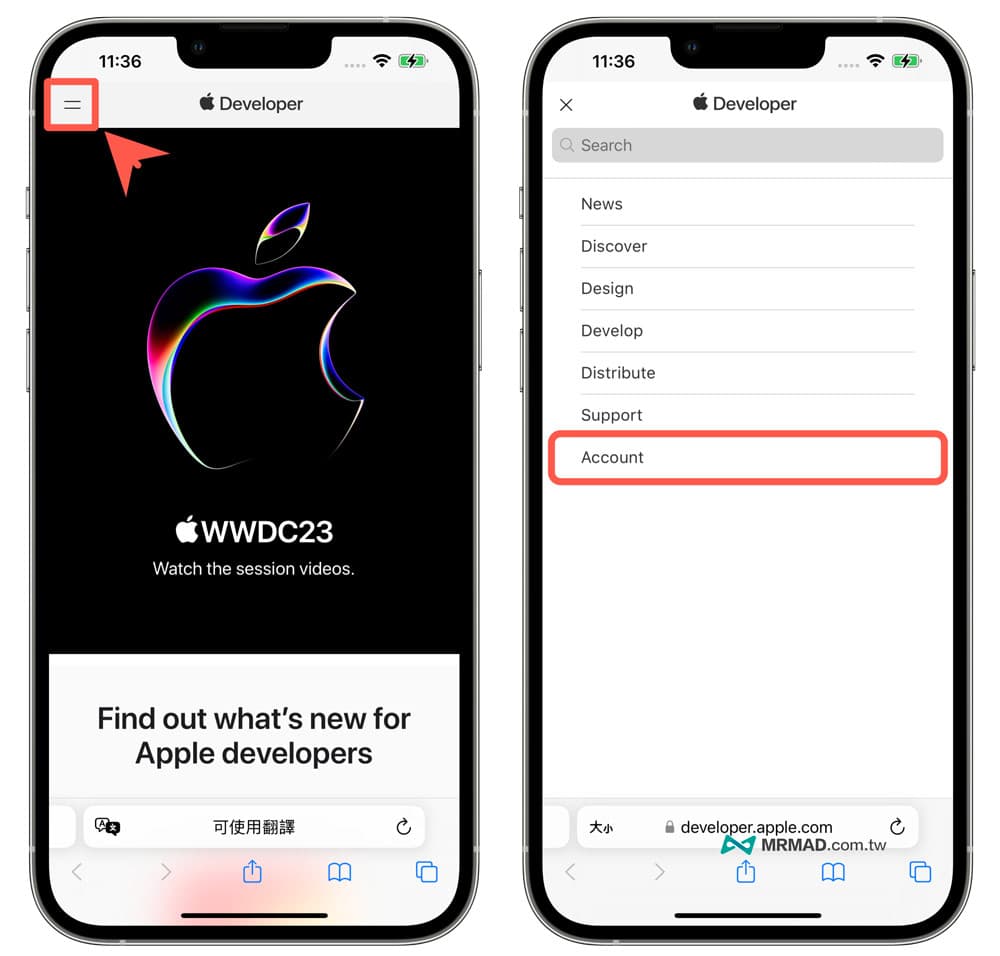 Step 2. Upgrade to iOS 17 Beta
Once you've obtained Apple Developer Program status, you can go to Settings > General > Software Update and click on Beta Updates. (Make sure your iPhone device is logged into the same Apple ID account first.)


Change to "iOS 17 Developer Beta" and return to the iOS system software update page, you will see the iOS 17 Developer Beta update prompt, click "Download and Install" to upgrade to iOS 17 Developer Beta.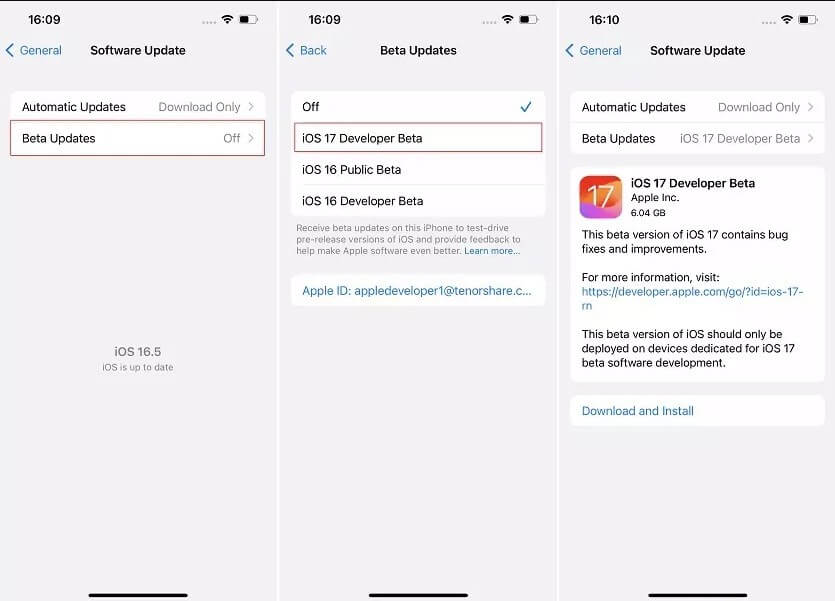 How to Download iOS 17 Public Beta?
The method is the same as Developer Beta, but remember to choose to upgrade "iOS 17 Public Beta" in the last step, then you are done!
Once the update is complete, your device will restart. After it does, the iOS 17 Beta will be installed and ready for you to start testing.
Installing the iOS 17 Beta can be a complicated process, but following these steps will help ensure that the process goes smoothly. With the new operating system, you'll be able to take advantage of all of the exciting new features.

What's New in iOS 17 Beta?
Design Updates
The design of iOS 17 Beta has been overhauled, with a focus on making the user experience easier and more intuitive. Apple has streamlined the interface, making it easier to navigate. Additionally, the company has incorporated a number of new colors and animations, as well as a new home screen layout.
With the release of iOS 17, Apple has added tons of exciting new features to its latest version.
Such as contact poster, real-time voice mail, FaceTime message, standby, AirPods, Journal, Health, Safari, Maps, AirDrop, AirTag, Apple Music, Visual Look Up and so on.
Performance Enhancements
Apple has also made some major performance enhancements to iOS 17 Beta. The company has improved the battery life of the operating system, as well as the speed of app launch times. Additionally, Apple has tweaked the operating system to make it more secure, with better protection against malicious software.
Benefits of iOS 17 Beta
One of the most noticeable improvements with iOS 17 Beta is the improved user experience. Apple has redesigned the home screen and app icons, giving the interface a more modern and cleaner look.


Additionally, Apple has improved their encryption technology, making it harder for cybercriminals to access user data. Furthermore, Apple has introduced a new privacy feature that alerts users when apps are accessing their data.


Finally, iOS 17 Beta has improved battery life. Apple has designed the new version of iOS to be more efficient, which means that users should experience longer battery life .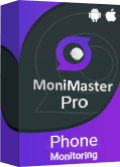 Use MoniMaster for iOS to View iOS 17 Without Knowing!
Check all incoming and outgoing calls & SMS

Spy on social media apps like WhatsApp, Kik, Viber, Line and more

Track cell phone location in real time and view location history

Remotely access the files on the target phone, like contacts, photos, call logs, etc.
Conclusion
In conclusion, Apple Beta Profiles of iOS 17 offers an exciting glimpse into the future of Apple's iOS operating system. With its intuitive user interface, enhanced security features, and improved performance, it's easy to see why users are so excited about the new version. With the help of Apple Beta Profiles, users can get an early look into the upcoming iOS 17 and can help shape its development.