Speculation that iPhone 15 release date will be released in September 2023. With the upcoming of the highly anticipated iPhone 15 pro max, consumers are eager to discover the latest features and upgrades of iPhone 15 pro max.
What new improvements can we expect from Apple's newest addition to the iPhone family? In this article, we will delve into the alluring world of the iPhone 15, exploring its most exciting features and advancements.
Design
Overall Look and Feel
The design of the new iPhone 15 will be nothing short of stunning. It will boast a sleek and modern look with a durable, scratch-resistant ceramic back and titanium edges. The device comes in a variety of colors, including the new mate black and rose gold, as well as new shades of blue and green.
Dimensions
In terms of dimensions, the iPhone 15 will be the same as its predecessor, the iPhone 14. The phone measures 160.8 x 78.4 x 7.4 mm (5.78 x 2.81 x 0.30 in) and weighs in at approximately 228 grams. Despite its slimmer size, the iPhone 15 still manages to pack in a larger battery, thanks to advancements in technology. This means that users can enjoy longer battery life without sacrificing on the phone's slim and portable design.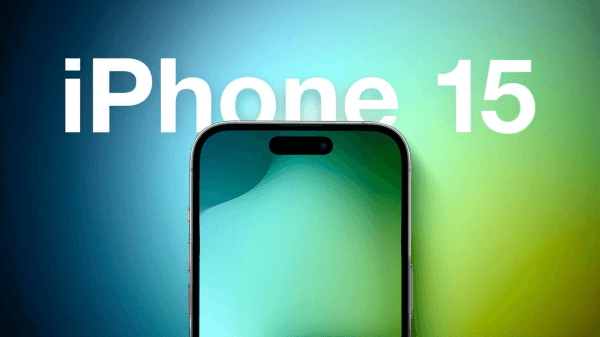 Display
OLED Screen
The apple iPhone 15 pro will feature an OLED screen, which stands for Organic Light-Emitting Diode. This type of display technology produces deeper blacks and brighter colors than traditional LED displays. The screen size remains the same as the iPhone 14, but Apple has made several improvements to the display quality. The OLED screen on the iPhone 15 has a higher pixel density than previous models, resulting in sharper and more detailed images. The display also supports HDR10 and Dolby Vision, making it a great choice for those who enjoy watching movies and TV shows on their phone.
Refresh Rate
The refresh rate on the iPhone 15 will be the same 120Hz ProMotion display. This means that the screen can refresh up to 120 times per second, providing a smoother and more responsive experience when scrolling and gaming. The display also has an adaptive refresh rate, meaning that it can adjust to match the content being displayed, which helps to save battery life.
Cameras
Rear Camera System
The iPhone 15 will boast a state-of-the-art rear camera system, comprising a triple-lens setup. The system includes a 12-megapixel ultra-wide lens, a 48-megapixel wide-angle lens, and a 12-megapixel telephoto lens. This allows users to capture stunning photos and videos, whether they are up close or far away. The camera also includes advanced features such as optical image stabilization, 4K video recording, and night mode. Additionally, Apple has introduced a new ProRes video recording feature, which allows users to capture professional-grade video footage.
Front Camera
The front camera on the iPhone 15 will also be upgraded, with a new 12-megapixel TrueDepth camera system. This system includes features such as night mode and deep fusion technology, which produces stunning photos even in low light conditions. The camera also supports Apple's new cinematic mode, which allows users to create professional-looking videos with advanced depth effects.
Battery
Battery Life
The iPhone 15 will be equipped with a larger battery than its predecessor, which means users can expect longer battery life. Apple claims that the iPhone 15 can last up to 2 hours longer than the iPhone 14, thanks to the new A17 chip and other energy-saving technologies. This means users can enjoy more screen time without worrying about running out of battery.
Fast Charging
In addition to longer battery life, the iPhone 15 will support fast charging technology. With the included 20W power adapter, users can charge their iPhone 15 from 0 to 50% in just 30 minutes. This is a significant improvement over previous models and provides users with added convenience when they need to quickly charge their device. The iPhone 15 also supports wireless charging, making it easy to keep your phone topped up throughout the day.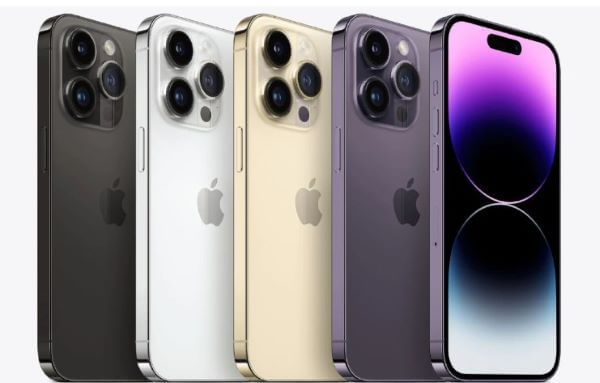 Price
Apple has not yet released official pricing information for the iPhone 15 price, but based on previous releases, it is expected to start at around $1099 for the base model with 128GB of storage. Prices will vary depending on the amount of storage and the choice of color. The price for the highest-spec model with the most storage could exceed $1,500.
It's worth noting that Apple often offers trade-in deals for customers looking to upgrade to the latest model. This means that customers can trade in their old iPhone and receive a discount on the purchase of a new one. Additionally, many carriers offer installment plans, allowing customers to pay for their phone in monthly installments over a period of time.
Processor
A17 Bionic Chip
The iPhone 15 is rumored to come with a host of new features that enhance its capabilities and improve user experience. It is speculated that the phone could feature the latest A17 Bionic chip, a powerful 3nm processor designed by Apple that would deliver faster performance, improved energy efficiency, and better AI processing. The A17 chip is expected to provide a significant boost in processing power, making it suitable for demanding tasks such as gaming and video editing.
5G Capability
Another highly anticipated feature of the iPhone 15 is 5G capability, which would enable faster internet speeds, lower latency, and more reliable connections. With 5G, users could enjoy seamless streaming, quick downloads, and faster uploads.
Overall, the potential inclusion of the A17 Bionic chip and 5G capability in the iPhone 15 could make it a significant upgrade from its predecessor, offering enhanced speed, performance, and connectivity.
Other Features
Face ID
The iPhone 15 is rumored to come with a range of new features designed to improve the user experience. One of these features is Face ID, a facial recognition system that allows users to unlock their phone and authenticate transactions securely. This feature uses advanced technology, including the TrueDepth camera system, to capture and analyze facial data, ensuring that only authorized users can access the device.
Wireless Charging
Another feature will be included in the iPhone 15 is wireless charging as its previous models. This would allow users to charge their phone without the need for cables, making it more convenient to charge their device while on the go. The iPhone 15 is expected to support the latest wireless charging standards, ensuring compatibility with a wide range of charging pads and accessories.
Conclusion
In conclusion, the iPhone 15 is a highly anticipated release from Apple, offering impressive new features and upgrades to its predecessor. The sleek design with a scratch-resistant ceramic back and titanium edges, improved OLED display, upgraded camera system, and longer battery life with fast charging and 5G capability make it a strong contender in the smartphone market.