Apple's two-factor authentication approach is now the industry standard, but you may choose to turn it in order to simplify your account authentication.
Or you might use time-saving automation software like MoniMaster. This article will discuss how to turn off 2 factor authentication on iPhone.
What is Apple Two-Factor Authentication?
Apple two factor authentication is a security feature for Apple devices that adds an extra degree of protection when logging into an Apple ID. Even if an intruder knows your password, two-factor authentication stops them from accessing your Apple device.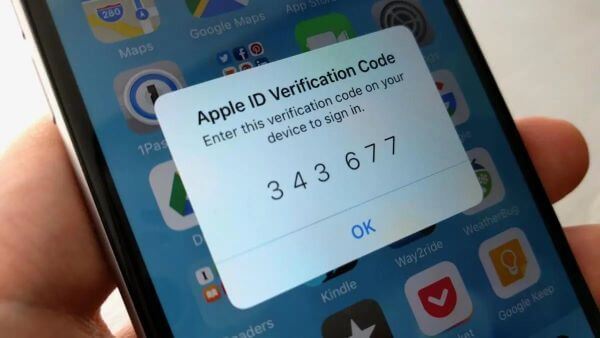 A verification code will be delivered to your phone or other trusted device if you've already logged into Apple using two-factor authentication.
Can I Spy on iPhone With Two Factor Authentication?
If you use a number of different devices to access your account, you may become sick of having to go through two-factor authentication many times daily. In addition, most of us would rather not have to contact Apple's technical support or struggle to figure out how to fix these problems on our own if we ever find ourselves locked out of our Apple ID during two-factor authentication.
MoniMaster for iOS is a tool that can streamline your process. It neatly organizes all your two-factor codes into a user-friendly layout, making them simple to copy and paste.
What MoniMaster for iOS Can Hack:
Location Tracking
MoniMaster helps you to spy and track GPS location from any iPhone device remotely. You'll be able to monitor their location and see whether they are in trouble or not.
View Phone Files
MoniMaster for iOS can hack into any iPhone, iPad or iPod Touch devices and give you complete access to all files. You can also view all photos, videos and other media stored on the device. This will allow you to check if they're sharing inappropriate content with others or hiding files from you that may be illegal or damaging in some way (e.g., pornographic images).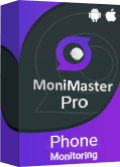 Check Call History and Messages
It lets you check call history. You'll have everything you need to keep tabs on your child's phone without worrying about complicated installations or expensive hardware! You can also check boyfriend messages for free .
View Browsing History
It allows you to view browsing history and more. MoniMaster works invisibly so that no one will ever suspect that they're being spied on.
Check Social Media
MoniMaster is an easy-to-use, powerful iOS app that lets you hack into your target's phone and see what they're doing on Facebook, Instagram, and Twitter. With MoniMaster, you can access their account and see every post they have made and any photos or videos they've posted.
How Can I Spy Other's Phone From My iPhone Using MoniMaster?
Step 1. Purchase Your Favorite Plan:
Click the "Buy Now" button to pursue a legitimate record utilizing a valid email address. Buy a permit to get close to all elements of this Android observing application.
Step 2. Finish configuring your device by following the instructions in the setup guide:
Find your bought plan's "Setup Guide" by navigating to the "My Products" page. Download and install the software by following the detailed instructions provided.
The key steps are as follows:
Get the app, and install it on the victim's PC.
Examine the backup files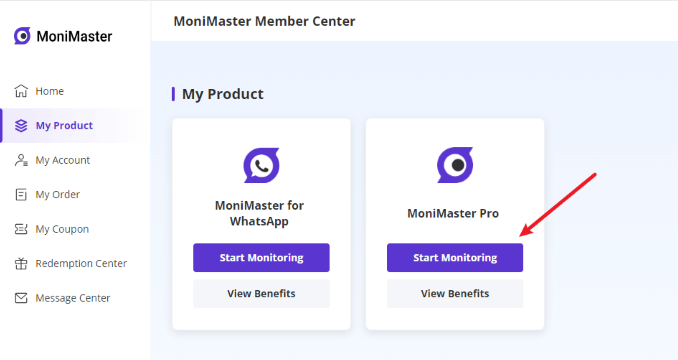 Step 3. Verify Your setup and Begin Real-Time Tracking Online:
Make sure everything is set up properly, then begin monitoring using the web app. You can view everything on the dashboard.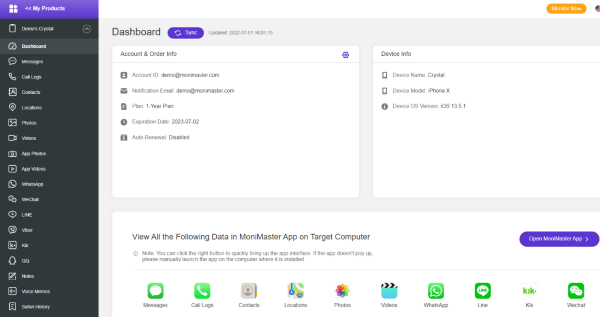 How to Set Up iOS 16's Two Factor Authentication?
Apple's latest mobile operating system, iOS 16, has a new Password setting in the system-wide Settings app that supports two-factor authentication through a third-party app.
Passwords' two-factor authentication option now supports setting the user's preferred authentication app as the default, allowing users to turn off two factor authentication iPhone via their preferred authentication app (such as Google Authenticator or Authy).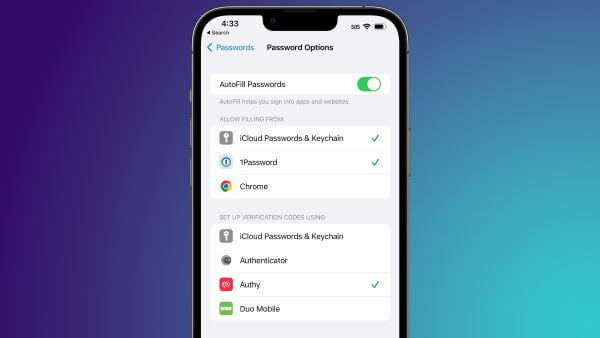 When setting up verification codes, you can utilize the third-party authenticator apps in place of Apple's built-in iCloud Passwords & Keychain.
How to Turn Off Two Factor Authentication on iPhone?
Here is how to turn off two factor authentication on iPhone:
Sign in to your Apple account by visiting the Apple ID page in a web browser.
Then, on the right side of the screen, choose Account Security after first selecting Sign-In and Security on the left.
Select Disable Two-Factor Authentication. Please click the button again to make sure you really want to do this.
You could be asked to set up a security question and verify your birth date.
Activating the second layer of verification has been disabled.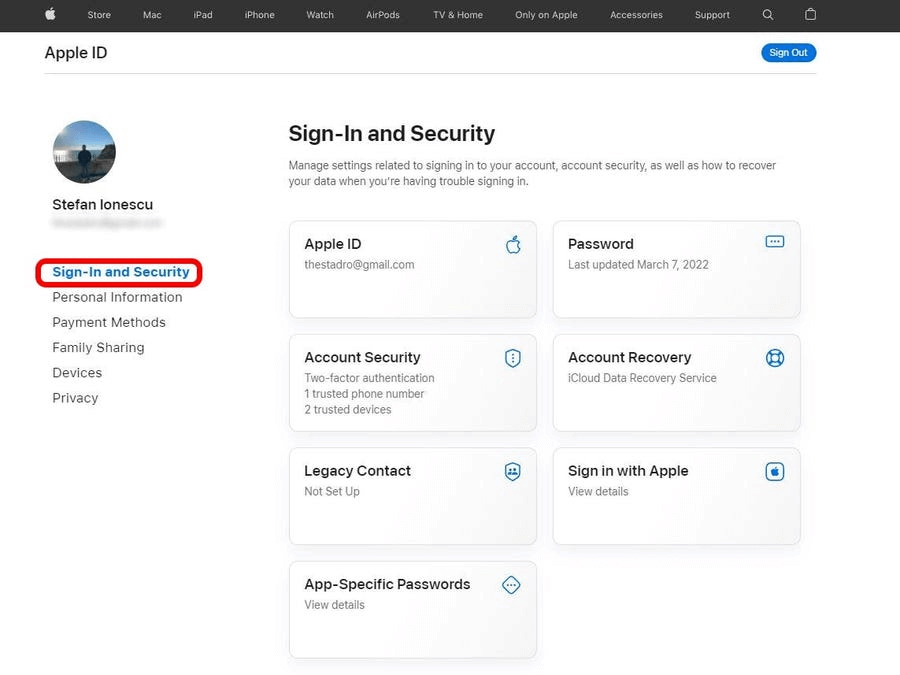 How to Turn Off Two Factor Authentication on Mac?
Similarly to iOS devices, disabling Two-Factor Authentication on a Mac can be done in three simple steps. These steps are performed using macOS Big Sur 11.3.1.
Step 1. Start by going to the System Preferences.
Step 2. Select Apple ID from the top-right profile menu.
Step 3. The Apple ID window should launch. Select Password & Security from the list of options on the left.
Step 4. Turn off Two-Factor Authentication by navigating to the appropriate menu option.
Step 5. You may be asked to answer security questions in order to verify your identity.
Step 6. Select whether you'd prefer voice calls or text messages with verification codes, and then enter your phone number.
Step 7. Immediately after receiving the code, enter it to complete the process.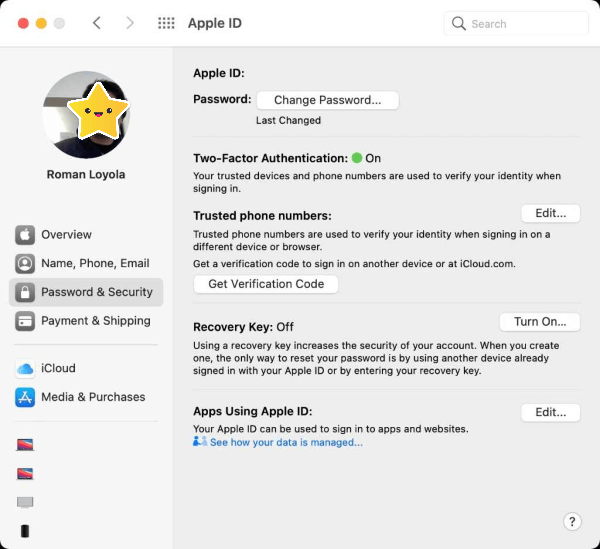 FAQs about Apple Two-Factor Authentication
Why can't I turn off two-factor authentication on my iPhone?
If you are currently utilizing two-factor authentication, you will no longer have the option to turn it off. This additional layer of security is there to keep your data safe and is required by some features in the newest versions of iOS and macOS. You can cancel your account update in the first two weeks after signing up.
How can I get my Apple ID verification code without my old phone?
Receive a call or text message
A verification code can be delivered to your trusted phone number through text message or phone call if you don't have a trusted device available. Click I tried to sign in, but I never received a verification code. Select the phone number you know you can depend on to get the verification code.
Can I get my Apple ID verification code sent to my email?
When you sign in to appleid.apple.com, you'll be able to use this feature. Apple will send you a verification email to the address you provide when creating or changing your Apple ID.
Conclusion
When coupled with a professional service like MoniMaster for iOS , your Mac's security is strengthened. Instead of worrying about coming up with a safe password on your own, you can utilize MoniMaster to generate strong passwords depending on the criteria of the service or website you are accessing.
You should always feel secure in protecting your privacy by using MoniMaster. Knowing your choices, having access to useful information, and having a firm grasp on the tools involved will all contribute to your sense of calm.