As parents, it is important to keep our children safe online and protect them from potential hazards. For children who may not be able to fully protect themselves, it may seem necessary to access their social media accounts without their knowledge.
This article explores 4 ways to log into someone's Instagram account without them knowing to ensure the safety and protection of children.
How to Log Into Someone's Instagram Without Them Being Notified?
Method 1. Use MoniMaster for Android
Is it possible to secretly access another person's Instagram account if you don't know their credentials? Of course, if you use the proper tracking app.
A smart decision is to use MoniMaster for Android. With the app installed on their device, accessing someone's Instagram account will no longer be a challenge.
How to Use MoniMaster for Android to Get Into Someone's Instagram?
Step 1. Purchase Your Favorite Plan:
Click the "Buy Now" button to pursue a legitimate record utilizing a valid email address. Buy a permit to get close to all elements of this Android observing application.
Step 2. Setup Guide:
On the "My Products" page, you can find the arrangement you bought, and afterwards, click on "Arrangement Guide". Follow the steps to complete the process.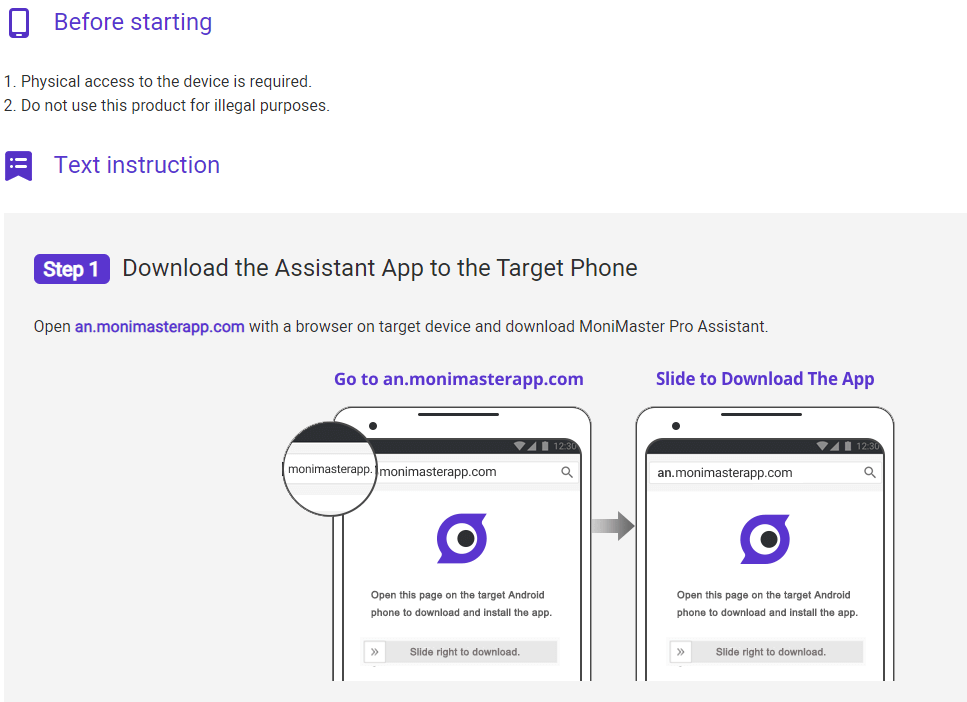 Step 3. Setup and Start Monitoring
Once the app is installed, you may access their Instagram messages through the app's Control Panel. You'll have access to all of their past comments and direct messages on Instagram.
In other words, all the messaging, the pictures, and the films. From every interaction, it's all there. Nothing is missing.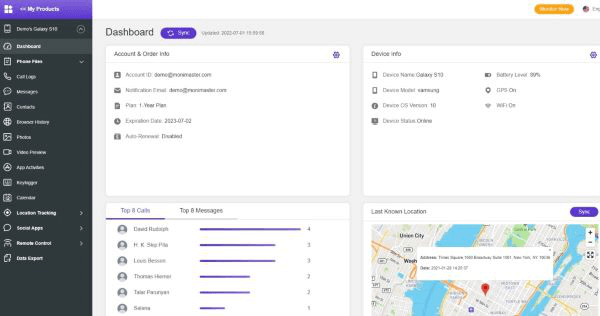 What MoniMaster for Android Can Do?
MoniMaster is a parental control software for Android devices that aims to provide parents with the tools they need to keep their children safe online. Some of the key features and capabilities of MoniMaster include the following:
Social Media Monitoring:
MoniMaster can monitor the activity on popular social media apps such as Instagram, Facebook, hack WhatsApp without QR code, and others and provide parents with insights into their children's online behavior, including the people they interact with, the content they share, and the messages they receive.
Screen Time Management:
MoniMaster allows parents to set limits on the amount of time their children spend on their devices and specific apps, helping to prevent excessive screen time and ensuring that children have a healthy balance of activities in their daily lives.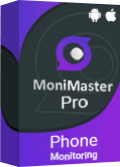 Location Tracking:
MoniMaster provides real-time location tracking, allowing parents to see where their children are and keep track of their movements.
App Management:
MoniMaster allows parents to block or restrict access to specific apps or websites, helping to prevent their children from accessing inappropriate or harmful content online. Parents can also set up custom filters and blocklist, which can be adjusted as their
Remote Monitoring:
MoniMaster allows parents to monitor their children's devices remotely, either from their own device or a web-based dashboard.
Method 2. Log Into Someone's Instagram By using Google Password
To see someone Instagram activity, you can log into your child's Instagram account using Google Password, follow these steps:
Launch Google Chrome on their smartphone and select the three dots icon in the upper right corner of the screen.


From the drop-down menu, select the second-to-last option labeled "Settings."


On the Settings page, access the Passwords section under Basics.


You'll see a list of all saved passwords on the device, including Instagram.


Tap on Instagram to go to the Edit Password page and reveal the username and password by clicking the eye icon.


Open the Instagram app and log in using the retrieved credentials.


Your child will receive an email from Instagram about the login, so delete that email from their Gmail account.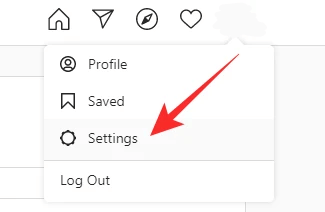 This method is only helpful if you have the targeted person's phone.
Other Ways to Get Into Someone's Instagram (Difficult)
1. Reset the Password
Logging into someone's Instagram account without knowing their password is easy. You can find their Instagram password, but simply reset their password is a great way.
If you have access to the email address, phone number, or username associated with their Instagram account, use the "Forgot Password" link on the login page. Instagram will then send a password reset link to the linked email. If you know the email credentials, you're good to go.
Keep in mind that resetting the password will end any active sessions, so the account owner will likely be aware of the change.
2. Guess the Password
We understand the situation. If you don't know the phone password, accessing someone's Instagram account directly from their phone might not be feasible. However, there is still a way.
If you know their Instagram username and password, you can try logging in from a computer (Mac or PC). Instagram allows you to log in with a username, email address, or phone number. You may not know their username, but their email address or phone number should be easy to find.
It's common for people to use the same password across multiple websites or have relatively weak passwords, making it easy to guess their login information. If you're successful, you won't have to worry about how to access their Instagram account anymore.
How to Log Someone Out of Your Instagram?
To log someone out of your Instagram account, follow these steps:
Access your profile page on the Instagram app by launching it.


Tap on the three lines in the upper right corner to access the options menu.


Find and select the "Settings" option by scrolling down.


Tap on "Security" and then "Active Sessions."


Here, you'll see a list of all the devices currently logged into your Instagram account.


Find the device you want to log out and tap on "End Activity."


Confirm the action by tapping "Yes, Log Out."
This will log out of the selected device from your Instagram account, ensuring that no one can access your account without your permission.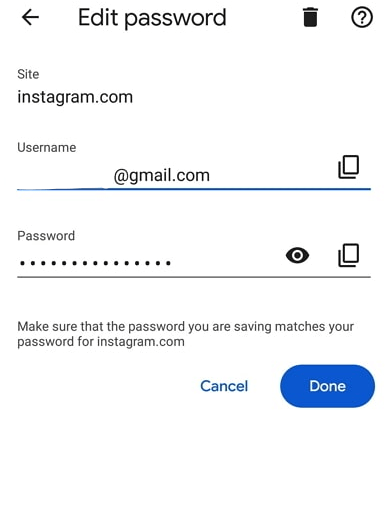 FAQs About Log Into Instagram
Question:
1. Will it notify someone if you log into their Instagram?
Yes, logging into someone's Instagram will send them a notification via email. When someone logs into someone else's Instagram account, the account owner will receive an email notification informing them of the login. This email will include information about the location, device, and login time, helping the account owner keep track of who is accessing their account. This feature is in place for security purposes, so it's important to log out of any shared devices after using Instagram.
Question:
2. Does changing your Instagram password log everyone out?
Yes, changing your Instagram password will log everyone out of the account on all devices. This means that anyone who was previously logged into the account will have to enter the new password in order to access the account again. This feature is in place for security purposes and helps ensure that only authorized individuals have access to the account.
Question:
3. What happens if someone logs into your Instagram?
If someone logs into your Instagram account, they will have access to your profile, posts, and messages. They may also be able to post or make changes to your account without your knowledge. It is important to keep your password secure and to log out of your account on any shared devices.
Conclusion
We have compiled several ways to log into someone's Instagram account without them knowing, but all methods have limitations except MoniMaster ones. MoniMaster for Android is a comprehensive parental control solution that provides parents with the tools to keep their children safe and protected online.