Are you one of those Instagrammers who can't stop checking their account and spend hours browsing through their feed and stories? This article will undoubtedly assist you in monitoring and reducing the amount of time you and your children spend on Instagram and how to set time limit on instagram.
What Are The Instagram Limits?
Here, we'll go into Instagram's daily time limits in further detail. This "try again later" notification may appear at random times. If you see the message "We limit how often you can perform certain activities on Instagram to safeguard our community," it means that you have exceeded Instagram's daily limits for that action.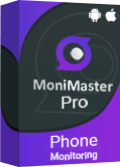 Use MoniMaster for Android to Protect Kids When Using Instagram.
Check all incoming and outgoing calls & SMS

Spy on social media apps like WhatsApp, Instagram, Snapchat, Facebook, Viber, WeChat and more

Track cell phone location in real time and view location history

Remotely access the files on the target phone, like contacts, photos, call logs, etc.
Even though the freeze or suspension usually disappears within a few hours, users should give it at least 48 hours before trying again. However, if certain behaviors were previously restricted, Instagram may take up to two weeks to unblock accounts.
How to Limit Time on Instagram?
Set Time Limit on Instagram
Instagram is a fun way to keep in touch with loved ones, but it also has the potential to consume a lot of your time. Setting a daily time limit will help you avoid the temptation to spend too much time on your feed if you find yourself doing so. The procedure is as follows:
Step 1. Launch Instagram and navigate to your account page. Find the menu by tapping the three dots in the upper right corner.
Step 2. Navigate to "Your Activity" and then "Time spent."
Step 3. To limit your daily usage, activate the "Set daily time limit" option and enter the number of hours you want to spend online.
Step 4. To apply the selected settings, select "Turn on."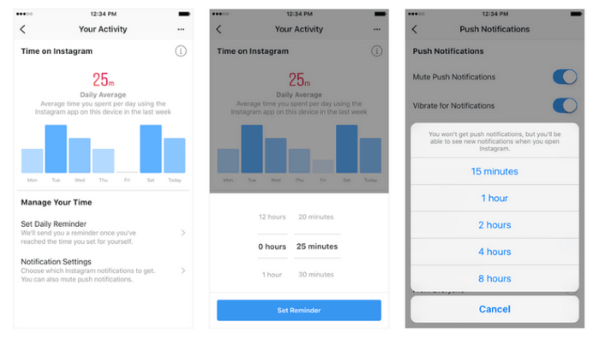 Instagram will now notify you when you've reached your daily limit to limit Instagram usage. You may continue to use the app. If you want to know how much time you have left in the day, open Instagram, and you'll see a countdown. Instagram's timer function is intuitively accessible on both iOS and Android devices.
Limit Instagram Using on iPhone Setting
The "Screen Time" function on the iPhone is excellent since it allows you to keep track of how much time you spend on your phone and set time limits for when you can use it. You can limit your and your family's exposure to screen time by using the screen time app timer, which can be set to expressly limit your use of social networking apps. With Apple's Screen Time feature, users can limit their exposure to specific categories of apps, including Instagram. Here is how to limit time on Instagram on iPhone:
Step 1. Head To settings. Select "Screen Time" and enable it.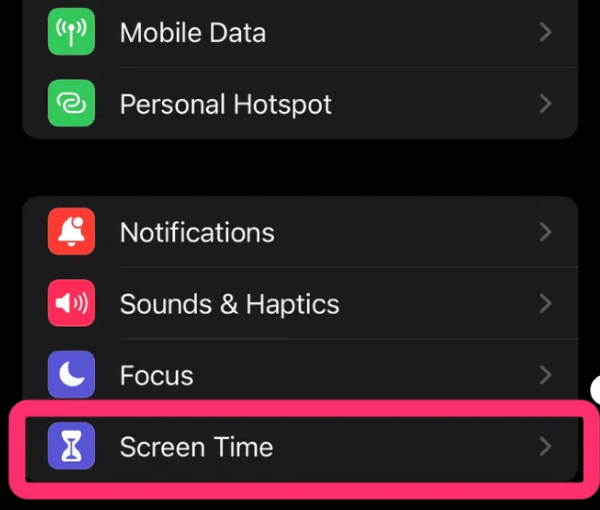 Step 2. Choose Context Menu & App Limits.
Step 3. Then, select the Add Limit option. Whether or not you want to, you can add Instagram or more app categories. Next, click Instagram.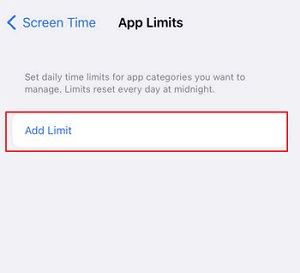 Step 4. Limit your use of Instagram and any other app to a reasonable amount of time each day, and make sure that this limit is consistent across all of your apps. Tap on Add.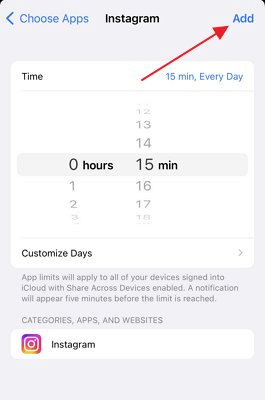 Limits can be placed on certain days or for the entire week by selecting Customize Days.
Set Instagram Time Limit on Android
Newer Android smartphones have added features like Digital Wellbeing and Parental Controls Apps to monitor kids phones and assist users in limiting their time spent on apps like Facebook, Instagram, and Snapchat. What we call "Digital Wellbeing" is a set of apps that users can use to monitor their children's app usage and screen time.
Individual daily limits can be set by the user as well. By allowing parents to set daily limits for their children's app and device usage, Parental Control is an invaluable feature that strives to promote users' mental health and well-being.
Step 1. Open Setting. Find the parental controls and digital well-being options.
Step 2. Make the required adjustments to activate parental controls.
Step 3. Use the search bar to choose the appropriate app, then tap the "Done" button to apply parental controls.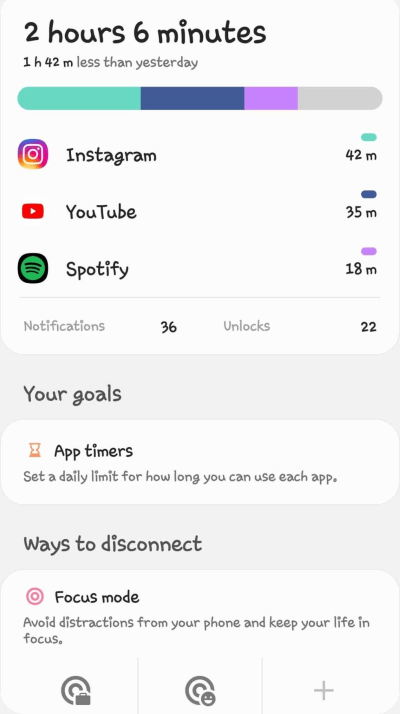 How to Protect Kids When Using Instagram?
In addition to Instagram's built-in time limit, you can also use a tool like MoniMaster for Android, which provides comprehensive monitoring and management of your phone's activities. This application is a reliable and flexible tool for monitoring your child's smartphone without them ever knowing. It can secretly and remotely monitor their location, text messages, contacts, phone logs, photos, videos, apps, e-mails, social media accounts, and more. Let's learn more about it!
Key Features of MoniMaster:
Control your child's or employee's device remotely to keep an eye on their activity, restrict access to inappropriate content, and set time limits.
The GPS tracking function of MoniMaster is a fantastic assistance if you need to know someone's precise location. You can use it to follow the target phone's movements in real-time and see where it has been in the past. If you're concerned about your child's safety, you can also use Geofences.
Incoming, outgoing, missed, rejected calls and call history can all be conveniently seen in detail with this tool. Information like contact names, phone numbers, call length, and timestamps all be accessed straightforwardly.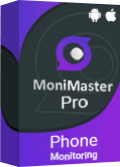 By using MoniMaster, you can see exactly what websites the target phone has been to when they were visited and even what time of day they were visited.
This mobile phone activity tracking software makes it easy to monitor text messages, instant messaging conversations, and other social applications. You can also read the chat logs of popular IM services, including WhatsApp, Skype, KIK, and WeChat.
How to Use MoniMaster for Android to Protect Kids Using Instagram?
Step 1. Purchase Your Favorite Plan:
Click the "Buy Now" button to pursue a legitimate record utilizing a valid email address. Buy a permit to get close to all elements of this Android observing application.
Step 2. Get Everything All Set Up by Following the Instructions
Click "Setup Guide" on the "My Products" tab after locating the plan you bought. Please read the setup instructions carefully, as they will set you on how to download and install the application.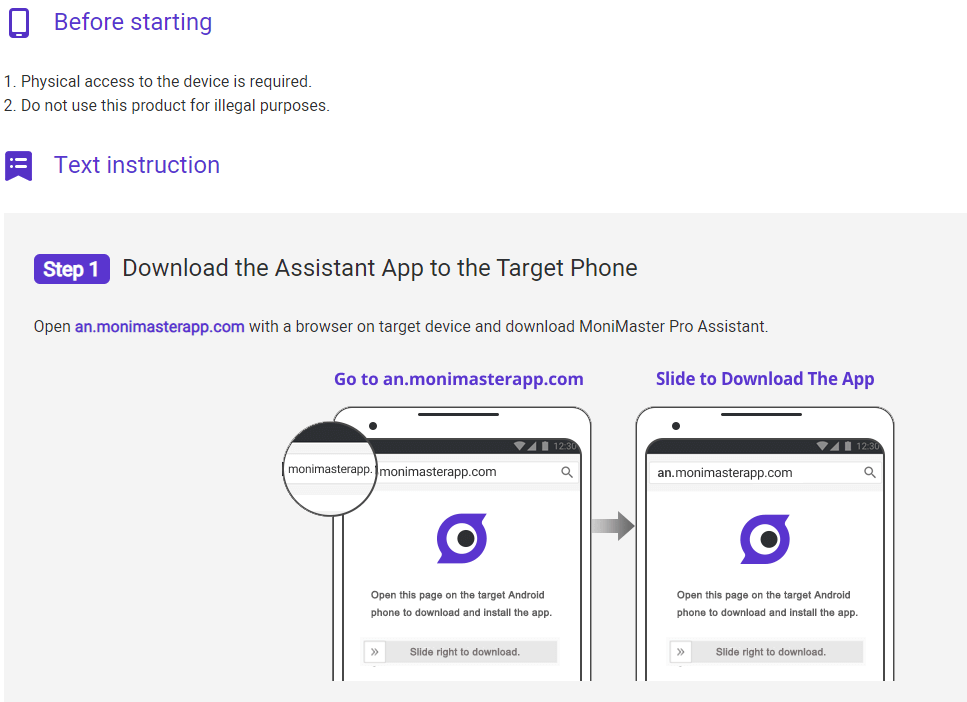 Step 3. Inspect the Dashboard to Make Sure Everything Is Working Before You Begin Tracking
Make sure to hit the "Verify Setup" button at the bottom of the setup page once you've finished installing everything on the target phone. After that, you can check the targeted phone's information in its dashboard.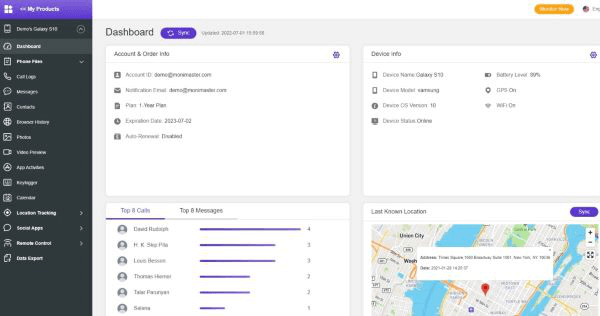 FAQs about Limit Instagram
How do I turn off my time limit on Instagram on my iPhone?
Start by launching Instagram.
Select the menu icon (three horizontal lines) on the upper right screen. You can choose from different options.
Choose "your activity" from the menu.
In Step 4, you'll go to "time spent" > "set daily time limit" > "turn off."
How long do Instagram limits last?
Parents can restrict their child's access to Instagram for a set period of time by adjusting their account settings. When that period of time has passed, the restrictions will be lifted.
Can Instagram Stories be 30 seconds?
TechCrunch reports that Instagram has confirmed the new Stories video extension, saying, "We are continually exploring ways to improve the Stories experience." Previously, Stories would automatically end after 15 seconds, but now you can play and make them for up to 60 seconds straight.
Conclusion
Without question, Instagram is a great way to kill time if you're bored, but you should never let it become an addiction. From the article, you must have concluded what exactly the Instagram time limits are and how to limit time on Instagram using Instagram features and an activity tracker app, MoniMaster for Android, that has been encompassed in Instagram, and how to limit time on Instagram.
This tool will help you to restrict yourself and your kids from using the app by setting a daily time limit with a reminder.