If I log into someones snapchat will they know?
Yes, if you log into someone else's Snapchat account without their permission, they will likely be notified. But you can unlock the secrets of logging into Snapchat with our comprehensive guide on how to log in Snapchat without logging them out.
Explore various methods, including logging into someones snapchat without a verification code, and gain control over your social media experience.
What Are the Difficulties to Log into Someone's Snapchat?
Snapchat log in is not easy. Among a broad scope of social media platforms, Snapchat is among the main ones with the most users. Perhaps to that end, the security on Snapchat is tighter than those of numerous other social media platforms, securing the interests of its millions of users.
So as you need to know how to hack into someone's Snapchat account , you must give very some work. Following are some of the facts why it is challenging to log into someone's Snapchat.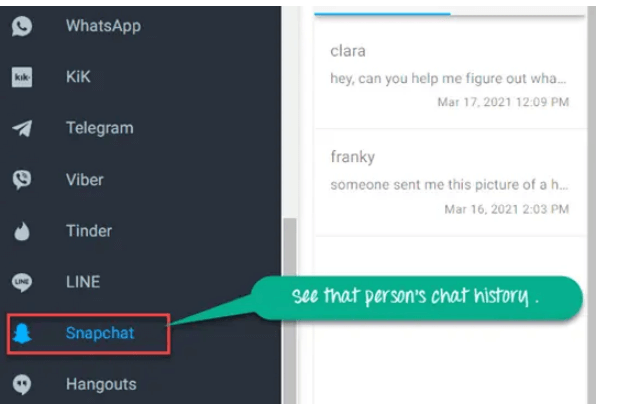 Necessity of ID and Password
Owning a Snapchat account requires a unique user ID and confidential password for logging in Snapchat. These login credentials are crucial and personal, ensuring the security of each user's account and making unauthorized access to log in Snapchat difficult.
Single Device Accessibility
Snapchat's robust privacy measures ensure that log in Snapchat is restricted to a single device at a time. When a new login occurs, automatic logout is triggered on other devices.
Immediate Exposure Risk
Unsanctioned log in Snapchat attempts result in immediate alerts, exposing the infiltrator's device details, IP address, and precise login time.
How to Log Into Someone Else's Snapchat Without Verification Code?
Use MoniMaster to log into someones Snapchat
MoniMaster Parental Control and Family Finder device simplify the lives of busy parents, offering a straightforward solution to manage their parental responsibilities. Additionally, it enables convenient way to log into snapchat without them knowing, granting parents greater control and visibility over their children's online activities on Snapchat.
You can easily monitor your family members and spacially children what they are doing on Snapchat without logging them out. MoniMaster is safe and secure for monitoring.
Now MoniMaster offers a number of coupon codes that allow customers to receive special discounts on MoniMaster products. Use it and enjoy our products!
Coupon Code:
30% off Coupon Code: 70Sepcial
What can MoniMaster Monitor on Snapchat?
Using MoniMaster to log into someone else's Snapchat account or any other social media account is easy! Here are some features on Snapchat.
MoniMaster allows you to view all incoming and outgoing Snapchat messages, including text messages, photos, and videos.
Monitor Snapchat Contacts:
You can see the list of contacts on Snapchat and monitor who your target user is communicating with.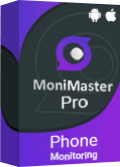 Access Snapchat Stories:
MoniMaster enables you to view the Snapchat stories posted by the target user, including photos and videos.
Retrieve Deleted Snapchat Data:
You can view all the deleted Snapchat messages, photos, and videos, providing you with a comprehensive view of the target user's Snapchat activities.
Capture Screenshots:
MoniMaster can capture screenshots of Snapchat activities, allowing you to see exactly what the target user is doing on the app.
How to Log Into Someones Snapchat By MoniMaster?
Step 1: Make a legal Account
Click on the Sign Up button to sign up for an account using a valid email address. Acquire a license to get to all features of this Android checking application. Then, at that point, it will be directed to the "Products" page for the remaining process and put your accurate information on the page.
Step 2: Go after the Setup
On the "Products" page, you can select the agreement you purchased and later click on Setup Guide .Follow the setup to complete the process. Fill in the required information for further configuration to check the monitoring.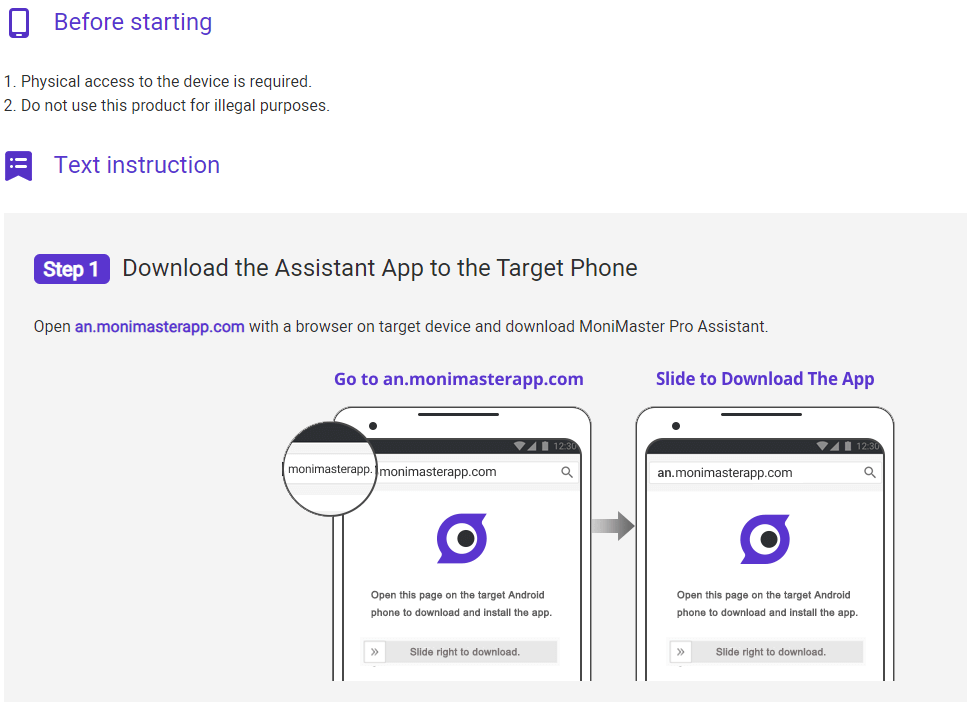 Step 3: Confirm Your Setup and initiate Monitoring
After completing the setup process and configuring the target phone, don't forget to click on the "Check Setup" button at the bottom of the guide page. Once everything is set up, you can log in Snapchat on your computer and access the phone's information from your dashboard.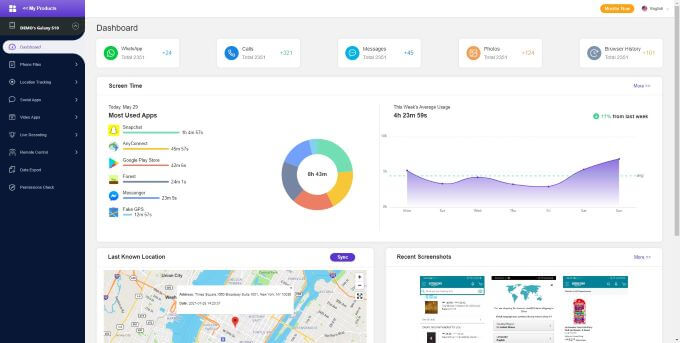 Benefits of Employing MoniMaster for Android:
There's no compelling reason to log the record out, assuming various. All deleted messsages can be recovered.
It won't send any notifications to the objective gadget during checking.
All information can be sent out to your PC, and you can check all information on your screen.
How to Login to Someones Snap by SMS or Email?
Assuming that you desperately need login to someones Snapchat, you can get someones snapchat password by resetting it by SMS or email address. Follow these couple of steps to do as such: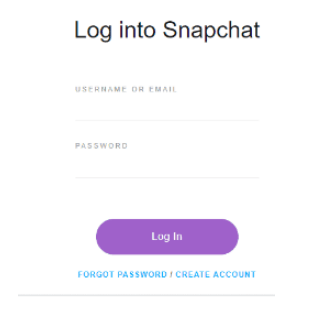 Go to the Snapchat login screen.


Tap forgot your password and follow the instructions to precede it.


Choose Reset through SMS or Reset through Email Address.


Select email to send a reset line.


Then again, sit tight for the "check code" to be sent to the objective gadget.


Click the reset connect in the email or enter the check code.


Set the new password.
Presently, you can log in and view the objective person's snaps.
Log Into Someone Snapchat Without Knowing By Keylogger
If you're looking to secretly access someone's Snapchat without them knowing, using a keylogging app is your best bet. By capturing their login details, you can gain remote access to their conversations.
However, be cautious of free keyloggers found online, as they may contain malware that can compromise your data and even harm the target's phone. It's always recommended to invest in high-quality, trustworthy apps, even if it means spending a few bucks. MoniMaster, for example, offers a reliable solution with a keylogger feature. Ensure your monitoring is secure and effective by choosing the right tools.
FAQs about Logging into Someone's Snapchat
Question:
1. What happens if I log into someone else's snapchat account?
Whenever Snapchat detects a new login on another device, you will receive an email from Snapchat. With MoniMaster, you can monitor snapchat incognito, without any risk of being discovered.
Question:
2. Does snapchat log you out when someone else logs in?
As of now, the Snapchat application does not permit various users to log into one shared account. Similarly, the Snapchat application can't run on nuusmero devices immediately, so each time you log in to a gadget, it will log you out of the other gadget.
Question:
3. Can I log into Snapchat without the app?
No, you cannot log in to Snapchat without the app. The app is essential for accessing Snapchat features and content. However, MoniMaster , a comprehensive monitoring tool, provides access to Snapchat activities, allowing you to monitor and manage it effectively.
Conclusion
In conclusion, how to log into snapchat offers convenience and enhanced control over your Snapchat experience. MoniMaster further empowers you by providing comprehensive monitoring capabilities, enabling you to log in Snapchat on a computer and gain valuable insights for better management and peace of mind.