In order to know more about the one you care of their social activities, you need to monitor WhatsApp message without access the target phone. Is it possible to do that? In this article, there is an effective way can help you, read and try it.
Reasons of Tracking WhatsApp Messages
WhatsApp is one of the most popular messenger apps in use, both the young and the old use it to share messages, videos, photos, files and audios with one another. There are necessities to monitor/spy their WhatsApp messages for some reasons, as below three of them listed:
WhatsApp allows inappropriate content.
It has no age limit, making it available to children and adults.
It has security problems since privacy is not guaranteed.
Is It Possible to Track WhatsApp Messages Without Their Phone?
The answer is there are possible solutions can achieve that. Below are several ways you can read other people's WhatsApp messages without their phone.
Way 1. Track WhatsApp Messages By MoniMaster for WhatsApp
The best third party tool to use when seeking how to read others' WhatsApp messages on Android is MoniMaster for WhatsApp. It is the most preferable tool because of the following reasons:
No concern of being deleted:
As the app was installed, its icon will automatically get into the stealth mode also the name will be changed. You don't need to worry about to be discovered and deleted on purpose.
Accurate time recording:
It allows you to track all the WhatsApp messages with the accurate sending time. So, you will always be aware of the exact time that a message was received or sent.
Keyword orientation:
MoniMasters also enable you to search for a certain message with keywords. Therefore, if you are using it to spy on your loved one, you can find certain conversations by typing in keywords like study.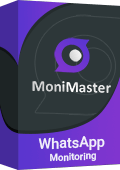 Even the deleted data can be retrieved:
If the important chat history or pictures were deleted or expired the deleted whatsapp messages still can be recovered by MoniMaster.
Export all the WhatsApp messages to CSV:
Keeping record of the conversations that somebody has had is important especially if you are sure that they will be deleted. You can use the information later when addressing certain issues.
Real-time screen capture feature:
Using the real-time screen capture feature, MoniMaster monitors the real-time WhatsApp message. As a result, you stay informed about the real-time communication.
Free spy without log out the account:
Using MoniMaster to get the WhatApp's information it won't have to log out the user's account, you can spy freely without the concern of being detected.
How to Track WhatsApp Text By MoniMaster for WhatsApp:
If the person whose WhatsApp messages are relevant uses an Android phone, MoniMaster can be helpful. This use-friendly app does not need prior knowledge in technical matters or computer. You just need to know how to read others' WhatsApp messages on Android phone using the following steps:
Step 1. Create an account and buy a plan.
Signing up to create a MoniMaster account using your email address. And then purchase a plan according to your need.
Step 2. Download the App Assistant and prepare the devices.
There is a setup procedure that you should follow to prepare your device. First, you should download the app with guidance assistant and then finish the setup on target device. Now you can sign into the account after downloading the assistant.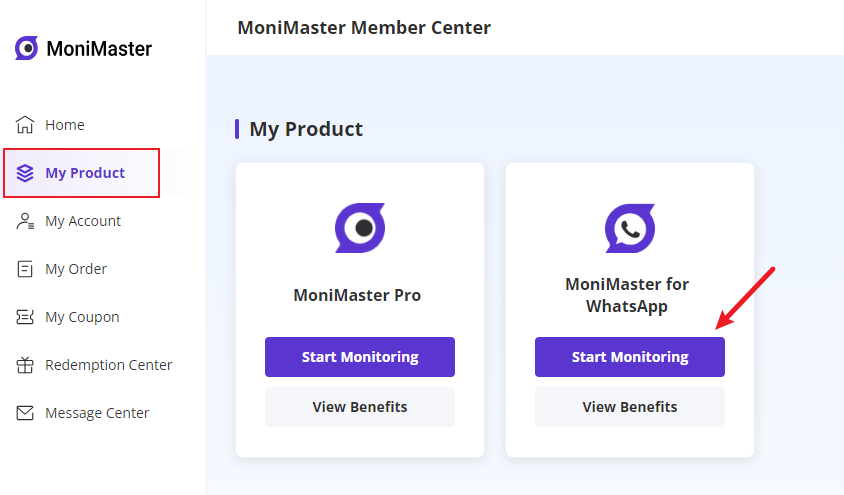 Step 3. Start monitoring.
When all the devices are set, access the monitoring panel on the browser of your device and start monitoring the devices you have targeted. You should be able to spy WhatsApp without target phone.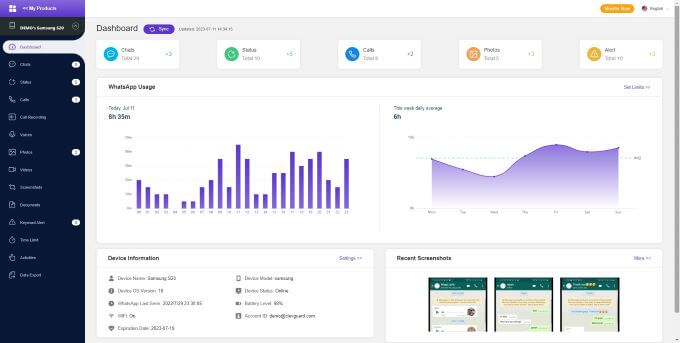 Way 2. Monitor WhatsApp on WhatsApp Setting
I'm visiting the most with whom then WhatsApp will show your contacts since we have utilized the information (sound, video, pictures, docs) between the discussion more than anybody. We can exploit this WhatsApp element to hack WhatsApp without QR code. First and foremost, you want to see how it functions.

Step 1. Open the WhatsApp application on your Android gadget.
Step 2. Click on the three specks situated on the upper right corner, then, at that point, click on the Settings.
Step 3. In the Settings, Click on the Data and Storage utilization Option. This choice will show you every one of the information and capacity insights.
Step 4. Presently click on the Storage to look at the measurements.
Step 5. WhatsApp shows you the rundown of the contacts as per the information used by the client. You can see the capacity utilization on the left half of the WhatsApp contact in the screen capture. Presently click on any Contact to see the subtleties.
Step 6. As may be obvious, If your companion is talking with somebody so you can get every one of the subtleties along these lines, yet what occurs is assuming your companion previously erased all messages with media records.
Pros
It will help to check the real-time data.

All details are in your hands, and you can check them.
Cons
It is available on all devices, and everyone can use it.

It is very famous, and many people know about it .
Way 3. Using WhatsApp Web to Read WhatsApp Messages
WhatsApp web permits its clients to visit from their program. You should examine the WhatsApp web QR code from the objective's cell phone into your PC's WhatsApp web to look at their WhatsApp movement. When the association is laid out and signed into the objective's record, you will get to everything on their versatile.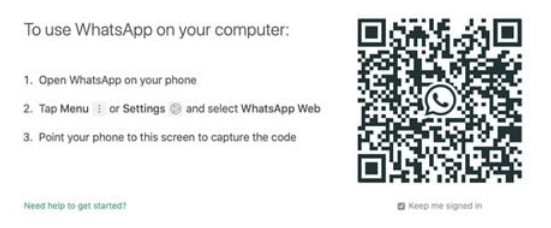 Step 1. From your PC's internet browser, go to www.web.whatsapp.com
Step 2. Open WhatsApp on the objective gadget, and from the Settings menu, go to WhatsApp Web.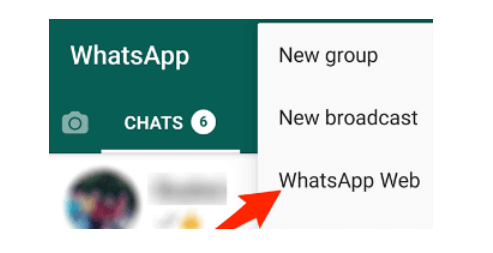 Step 3. Now, check the QR code shown on the PC screen to layout the association.
Step 4. This way, you can effectively sign into others' WhatsApp records and look at everything on them. It doesn't need to be the PC.
Pros
You can utilize WhatsApp web liberated from cost.

You will have total admittance to the objective's record and will want to look at everything on their WhatsApp.
Cons
It can't be utilized across various stages.

It would help if you truly got to the objective's record to examine the QR code.

You will require the password of the objective's gadget, assuming that it is a secret phrase secured.

It isn't covered up, and a notice will spring up for the objective once you actuate the WhatsApp web.
Way 4. Check the Cell Phone Secretly to Track WhatsApp Messages Free
You can secretly check the WhatsApp movement of an objective's device when away from it, yet it is a dangerous technique and can work for somebody extremely near you. You can check somebody's phone and view the WhatsApp sexting when they are washing up or dozing.
Step 1. Visit the WhatsApp app on your gadget.
Step 2. Choose the Chats option.
Step 2. Go to the discussion to which you wish to check.
Pros
You won't have to purchase administrations or utilize other applications to get to the objective's gadget.

All compulsory data is available on your screen.
Cons
It is an unsafe strategy.

You would have to get to the objective's gadget actually.

You would require the password of the objective's record.

You could wind up getting found out.
Conclusion
MoniMaster for WhatsApp surpasses all other third-party tools that you can use to read other people's WhatsApp messages. It functions with all Android brand and all Android system versions.
It is the best option for you by offering multiples features to monitor and read someone's WhatsApp messages without them knowing.