WhatsApp is a very popular social networking app that has been used by people around the world. It is one of the most reliable platforms to connect with your friends and family. So, if someone want to find the secrets or intercept the contents from WhatsApp, they need to hack into it usually.
But it's not such a simple task to hack WhatsApp, let alone hack WhatsApp account without verification code. Indeed, if you want to perform WhatsApp hack online without survey or human verification, you must rely on some third - party WhatsApp hacking tool.
1. The Necessity to Hack WhatsApp
There are many situations that may arise due to which hacking WhatsApp may become necessary. Here are a few such situations where you may feel the need to hack WhatsApp without QR code.
1.1 For keeping your children safe
Nowadays, children are very active on social networking sites and apps like WhatsApp. Without parental guidance, children can do or see whatever they want on these social networking platforms. So, in order to keep an eye on such children's WhatsApp activities, who are not well-versed with the dangers in the online world, WhatsApp hacking becomes necessary.
By keeping a check on their activities the parents can be stress-free knowing their children are not subjected to any unwanted situations online.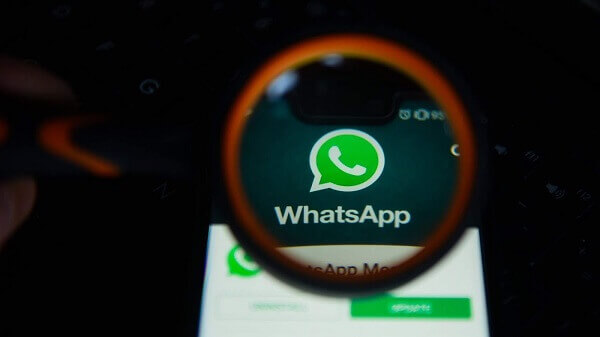 1.2 For knowing about a dishonest partner
Just because the popularity and the wide use of WhatsApp, you can find some secret from here. If you feel that your partner may be cheating on you, the best thing to do is to hack into their WhatsApp account. By doing this you will know for sure if your partner is loyal with you or not.
1.3 For supervising your employees
As an employer, it is your duty to ensure that your employees do not get distracted from their work. You can ensure this by hacking into their WhatsApp. Through this you can also make sure that none of your employees are sharing any sensitive data online related to your company.
These are a few critical scenarios wherein WhatsApp hacking may become necessary.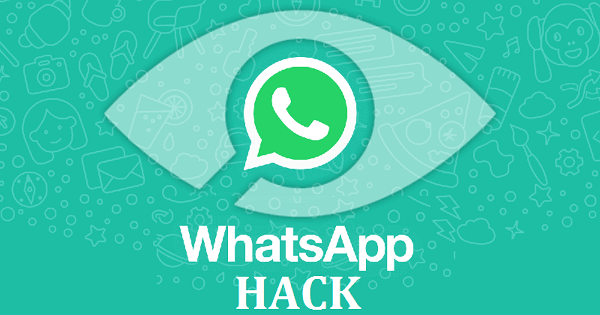 2. How to Hack WhatsApp - The Most Effective Way
The most effective way to hack WhatsApp messages online without survey and without the user getting to know is by using a WhatsApp hack tool. One of the best apps for this purpose is MoniMaster WhatsApp Monitoring, which is an excellent WhatsApp hacking tool online without survey. This app can work in a 100% hidden mode and spy all the data remotely without any verification code or account info.
Wonderful Features of WhatsApp Hacking Tool - MoniMaster WhatsApp Monitoring
View WhatsApp Status:
View WhatsApp status without knowing of the target device using MoniMaster. Also, you can see the viewed and deleted WhatsApp status on the target phone, laptop or pc.
WhatsApp Call Tracking:
Check the incoming and outgoing messages including the images, videos and voice notes, emojis, GIFs , documents and more. Track all the WhatsApp call histories, including voice call and video calls. Besides, remotely record all the calls for your reviewing.
Access to WhatsApp audios:
Play and save all the WhatsApp audios remotely. Check the deleted data from WhatsApp, including calls and messages.
Access to WhatsApp ducuments:
Download to check all the WhatsApp documents sent on chats. And auto capture the WhatsApp screen silently and remotely.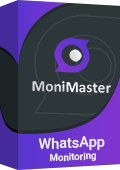 How to Use MoniMaster WhatsApp Monitoring to Hack WhatsApp Account Online
You can use this tool to access all the above-mentioned features in WhatsApp monitoring. To know how to hack WhatsApp account without verification code, follow the steps given below.
Step 1. Create an Account:
Sign up for an account using a valid email address and then select a suitable plan to enjoy the full features. Now you can check the detailed install guide by clicking the Setup Guide on My Products page.
Step 2. Install the App:
Install the app on the target device and follow the onscreen instructions to set up the app on the device for monitoring.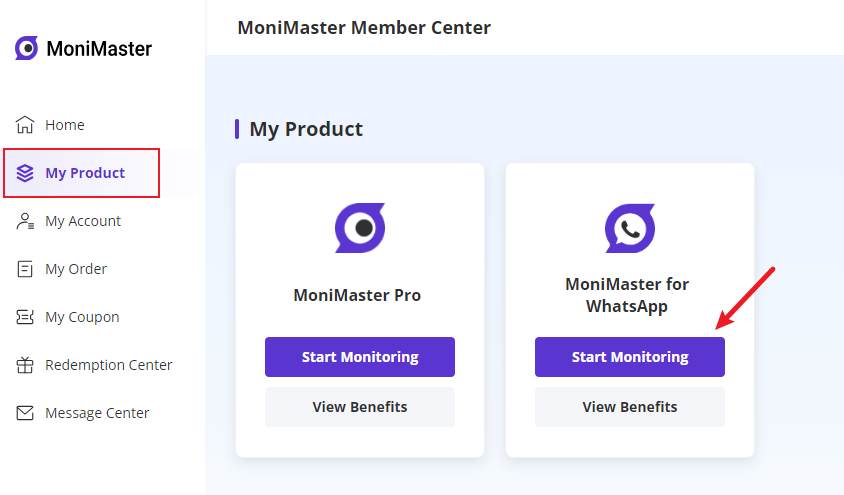 Step 3. Start Monitoring WhatsApp:
Once the verification is complete, you will be directed to an online dashboard. Where you will be able to track and record WhatsApp calls of the target device. Use your login details to sign in to the online dashboard and monitor all the WhatsApp activities on it.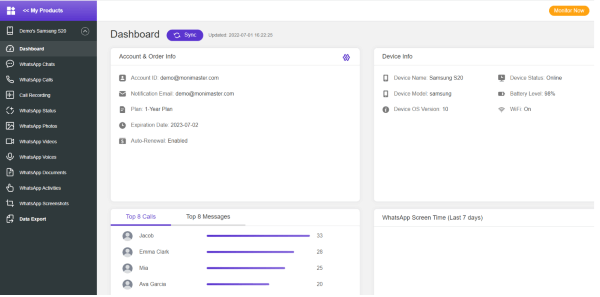 With just three simple steps you can use MoniMaster to perform WhatsApp hack online without human verification and monitor the activity on the target device's WhatsApp without the owner knowing.
Advantages of Choosing MoniMaster WhatsApp Monitoring
Choosing MoniMaster WhatsApp monitoring gives can bring you a number of benefits.
The first advantage is that the tracking process is completely secure and you can track someone's Whatsapp without being aware of it
The tracking process can be tracked and recorded through an online dashboard.
MoniMaster's pricing plan is lower than other third party tracking applications.
MoniMaster is available on all types of Android devices.
Summary
Earlier, there was no such technological development through which one could hack into someone's WhatsApp discreetly. The above method can help you in knowing how to hack WhatsApp account in a simple and hassle-free way. MoniMaster WhatsApp Monitoring is an excellent app using which you can easily hack into anybody's WhatsApp and monitor their activities on it discreetly and remotely. It doesn't need you to get any human verification. Come on and become one of user of MoniMaster!