Video games are gaining popularity among young adults and adolescents. The Call of Duty franchise is an excellent example that has truly stood the test of time. Or is Modern Warfare suitable for kids?
Call of Duty: Modern Warfare may include violent content unsuitable for children, similar to other shooter video games. So, let's go in and discuss this first-person shooter game in further detail.
How do you Describe Call of Duty: Modern Warfare?
2019 saw the release of the military first-person shooter video game Call of Duty: Modern Warfare. The game is also available for mobile device including Android and iOS. Here, players take on the role of soldiers guarding the homeland against a terrorist invasion.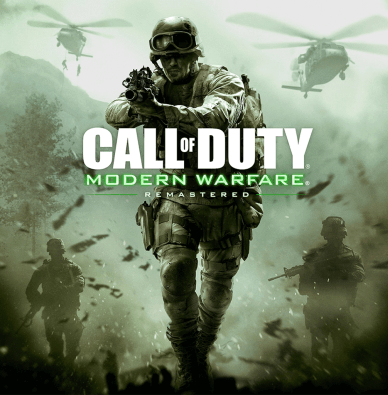 The game's amazing visuals, 3D audio, plot, and engaging multiplayer option won several accolades upon its first release. Critics criticized it for its "ruthless" executions and employment of young troops. But most parents gave positive reviews to it and recommended it. If you want to protect kids on this game, you can move to Part 5. Here are 3 ways to protecy child online and try MoniMaster for Android.
How Much is Modern Warfare?
Since its debut in 2019, Call of Duty: Warzone has been free for all gamers on all platforms. There has been some misunderstanding because it is an online game about whether or not you need to pay money to play.
Thanks to its free-to-download aspect, call of Duty: Warfare can be found on the official store, whichever platform you like to play on.
One of the reasons why it has become one of the most popular battle royale games is because you do not have to pay to play it. If you're new to Warzone and don't have one of these subscriptions, you'll be happy to know that you won't have to pay to take part in the action.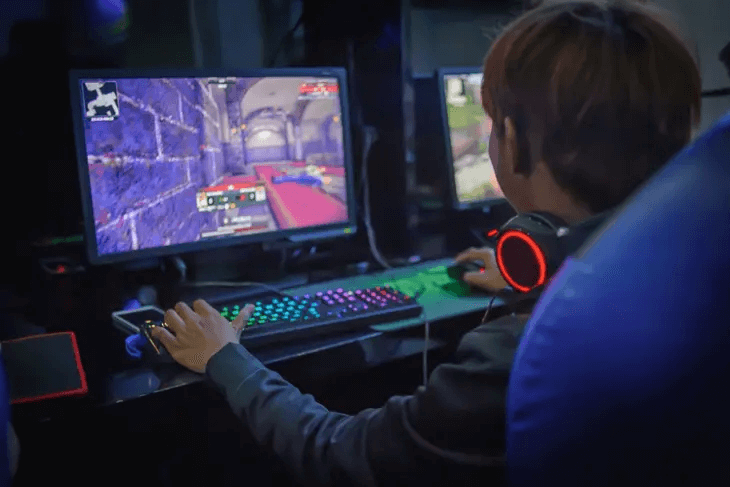 Who Made Modern Warfare?
Infinity Ward created the game after 2016's Infinite Warfare, maintaining the franchise's "three-year development cycle." More development was contributed by Sledgehammer Games, High Moon Studios, Beenox, and Raven Software, respectively.
The game uses an entirely new engine for the series, which enables the creation of settings with a higher level of detail, enhanced photogrammetry and rendering, improved volumetric lighting, and ray tracing.
How Violent is Call of Duty Modern Warfare?
This game has a lot of violence. Explosions shatter people, and each gunshot strike generates a visible shower of blood. When an explosion occurs near an enemy, the rag doll effect causes the enemy to tumble to the ground and soar through the air, adding realism. As with many previous Call of Duty games, there is an option to deactivate gore effects; however, this option is not password restricted and can be found in the game's settings. This violence can cause these effects on kids:
Brain damage
Increased Violence
Laziness
Eyesight problem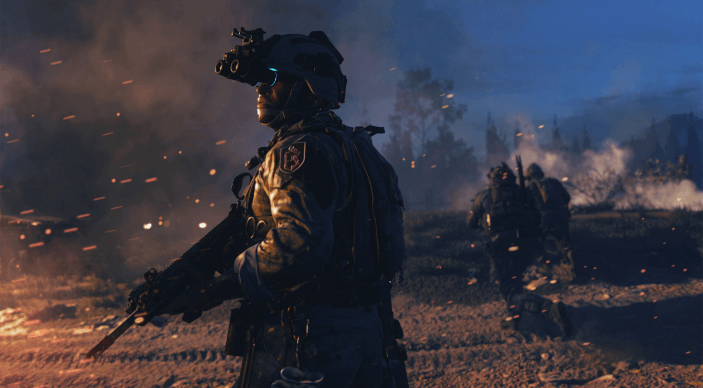 How to Put Parental Control on Modern Warfare?
Parental controls can be activated on your game consoles by following these instructions:
1. On the Call of Duty:
Step 1. Go to main menu during gameplay.
Step 2. Then, hit the Content Filter button to apply the changes.
Step 3. Finally, you can deactivate things like explicit language, blood, and gore by turning off Content Graphic.
2. On PS4:
Step 1. Go to the Settings menu and select Family Management/Parental Controls from the drop-down menu.
Step 2.You'll need to enter your console's password in order to access Family Management.
Step 3.First, restrict access to a certain child's account and tweak a specific feature.
With PS4 Parental Control settings, you can establish monthly spending limitations, playtime restrictions, restrictions on contact with other PS4 users, blocking of other users' material, and movie and game rating levels.
Using MoniMaster Android Monitoring Tool
We can also use online tools to put parental control on Modern warfare. MoniMaster for Android is among the top tools available. It is an app that allows you to monitor all of your children's online activity. It will assist you in monitoring your child's activities. It allows you to monitor and restrict your child's gaming time.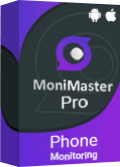 Features:
It offers several unique and beneficial features. Several of them are listed below.
You can trace texts and determine who is sending them to your youngster. You will be able to view the time.
Additionally, you can track a cell phone location. You can monitor your child's whereabouts effortlessly without an app on his smartphone.
You can monitor their gameplay time. You'll find PUBG and COD, and many other apps. This can assist you in determining whether or not he is in bad company.
It is possible to access shared media files, emojis, and other items. This is the perfect app for parents who wish to keep a watch on their children.
It offers satellite and map view features that are uncommon among monitoring applications. This is an excellent and remarkable tool for those who wish to care for their children.
Now, the Most Pressing Question is How to Put it to Work
Step 1. Create a Valid Account:
To begin, go to the website directly or use a download link. Click "Sign Up" provide your valid email address, and purchase a license to utilize this monitoring application.
Step 2. Setup the Configuration:
Then you must select "My Product" as your option. The next step is to click "Setup Guide." After that, you'll need to install the app on the target device and scan the backup data.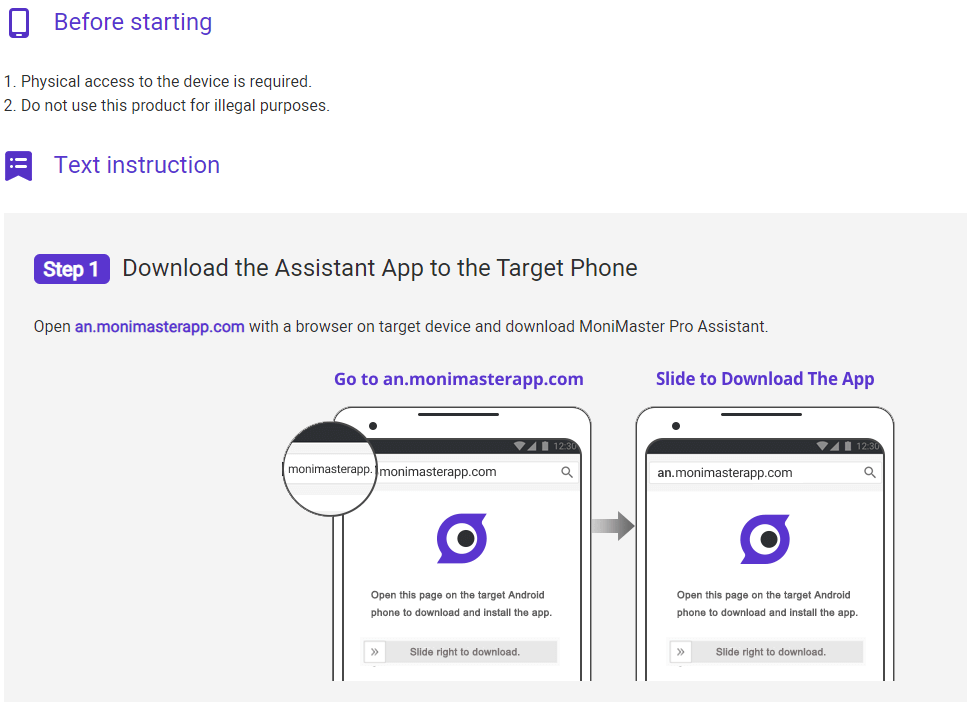 Step 3. Verify Setup:
You must click "Verify Setup" in the setup tutorial after installing it on the target phone.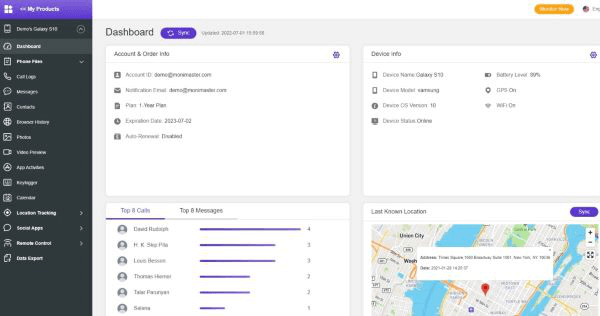 Advantages of using MoniMaster Monitoring
The following are the most significant advantages.
The location can be monitored in real-time. You'll be able to tell exactly where he is and how far he has gotten from where he belongs.
A second benefit of using a target device is the ability to read messages without their phone. You will benefit from knowing what kind of friends he has and what kind of business he is in.
You will be able to check what he shares with his pals and whether or not he is seeing inappropriate content.
FAQS about Modern Warfare
When did Modern Warfare come out?
The first installment of Modern Warfare was made available for purchase on October 25, 2019, and the sequel is scheduled to be published in what is essentially the same week of the year.
What age rating is COD Modern Warfare?
This game has been rated PEGI 18 by the Video Standards Council (VSC) and is only appropriate for persons 18 and older. This grade was assigned due to violence against helpless and defenseless people, the random murder of innocent persons, graphic brutality, and the use of harsh language.
Many players are experiencing substantial slowness and stuttering when playing on Caldera and Rebirth Island due to problems with the Warzone servers. As of this writing, the Modern Warfare servers are up and running normally, according to the official Call of Duty service status website.
Conclusion
Call of Duty: Modern Warfare is unquestionably a fun game for both children and adults. The Call of Duty age classification, however, demands parents to keep a close check on their children while they play. You can activate parental controls on a game or gaming console. Regarding mobile platforms, MoniMaster for Android is a comprehensive solution. It is inexpensive, simple to install, and effective.