Most Android phones with IR blasters also ship with dedicated remote control apps, letting you operate your TV and other IR-enabled devices with a single tap.
If you find those apps insufficient or want your Vizio smart TV remote app to resemble the base remote for your television, please refer to the following guide. We'll take a look at the 6 best Vizio TV remote apps, which function similarly to the Vizio remote controls and can even be used to access the apps installed on your Vizio TV.
Vizio TV Remote App for Android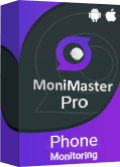 Use MoniMaster iOS Monitorig to Control Any iPhone Devices Without Knowing.
Check all incoming and outgoing calls & SMS

Spy on social media apps like WhatsApp, Instagram, Snapchat, Facebook, Viber, WeChat and more

Track cell phone location in real time and view location history

Remotely access the files on the target phone, like contacts, photos, call logs, etc.
ASmart Remote IR
If you want to use your smartphone as a remote for your Vizio TV, the Smart IR Remote is a terrific tv remote Vizio app. That one app can control over 900,000 different smart home gadgets is really remarkable.
The app costs $11.99, comparable to a new remote control for Android, and you will never have to sift through sofa cushions again.

Some customers have praised the Smart IR Remote's adjustability, while others have complained about the complexity of the setup procedure and the number of options available.
But once it's set up, you'll have a universal remote at your disposal, making watching your Vizio TV a breeze.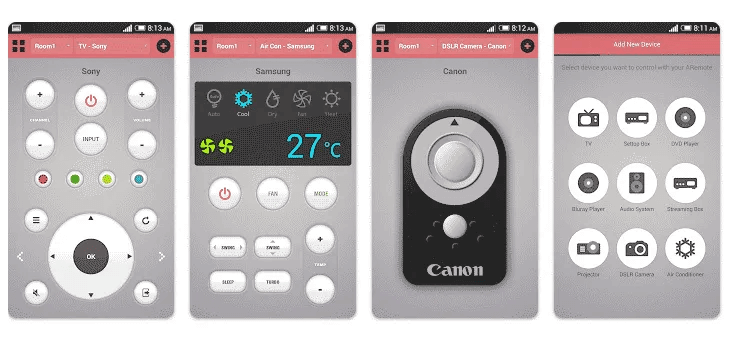 TV Remote Control For Vizio
The Vizio smart tv remote is highly suggested if your standard Vizio smart tv remote is broken or out of batteries and you wish to use your phone as a substitute Vizio remote. Choose your TV model from the drop-down menu and proceed with the on-screen instructions.
Features of Vizio Tv Remote App For Android
The app uses the infrared blast feature standard on most Android phones and tablets.
It's effective when positioned in the direct line of sight and is easy to use.
The app is small and has a simple UI that mimics an actual remote control.
Manual setup options are also available.
Over a hundred thousand free Google Play downloads
Compatible with Android 4.0.3 and later
This app requires an IR blaster for its functioning.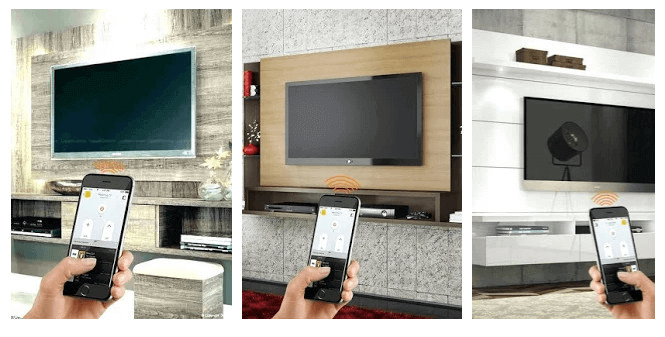 VizControl
VizControl is an application that can be used as a remote for any Vizio SmartCast TV on a local area network or any Vizio TV on a smartphone with an infrared connection.
Features of Vizio Tv Remote App Without Wifi
The app may be used in place of the physical Vizio TV remote, as it replicates all the primary controls found on the physical remote.
it's effective between 3 and 15 feet.
You can set up streaming services like Netflix or Amazon Prime.
Haptic characteristics are also added
Android 4.4 and later are supported.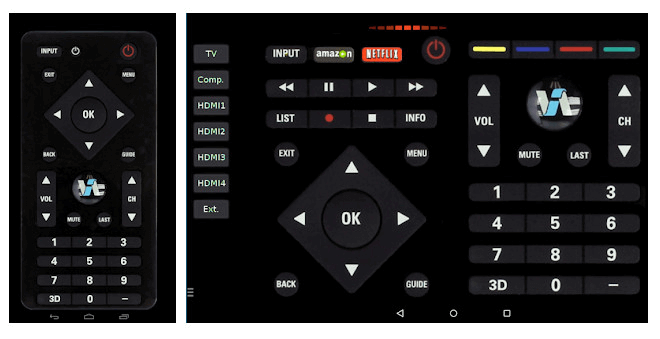 Vizio TV Remote App for iPhone
SON TINH Remote for Vizio TV
Need a simple Vizio tv remote app for iPhone to control your smart Vizio TV? The SON TINH Remote for the Vizio TV app is what you need. You need a wifi connection and this app to control your Vizio TV completely.
The channels tab of this app is where you can access all of your preferred streaming apps, such as Netflix, Disney, and Vizio.
This is an excellent alternative to a TV remote control that has been lost or broken since it can do all of the same functions. With access to more than 70 channels, the Vizio TV Remote app is a must-have for anybody with a Vizio TV.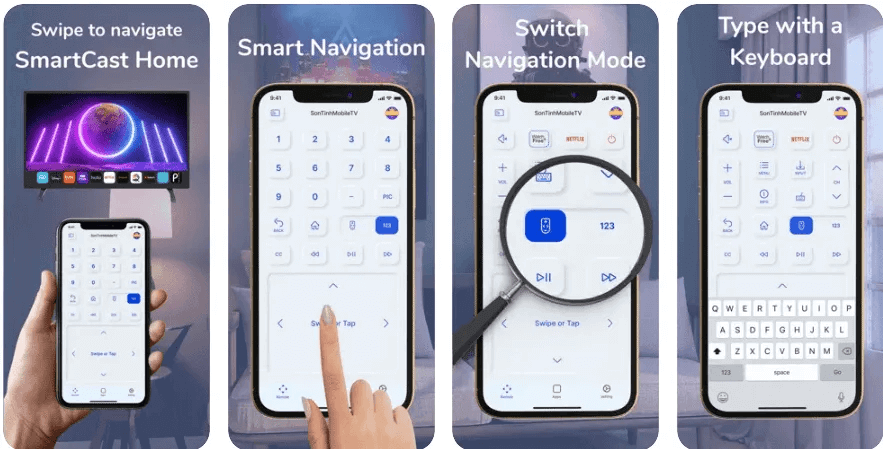 The Vizio SmartCast Remote Control App
The Vizio SmartCast app is unlike the others we've listed because it isn't a remote but a mechanism to cast content from your phone to your television.
However, user reviews on whether or not this remote app for Vizio tv is the best choice for managing your television could be more consistent. Some viewers find it annoying that casting doesn't work like traditional TV voice-over systems. Others prefer that their phones are already loaded with all their favorite apps, so they don't have to worry about downloading anything to their TV.
You'll need to have your phone and your Vizio TV linked to the same Wi-Fi network before using the Vizio SmartCast app . The Cast function allows you to mirror the contents of your mobile device's display onto a larger screen.
It's simple to operate, although it probably will only partially replace your Vizio remote. Please note that this app is only compatible with Vizio TVs produced after 2016, so double-check your TV's manufacturing year before installing.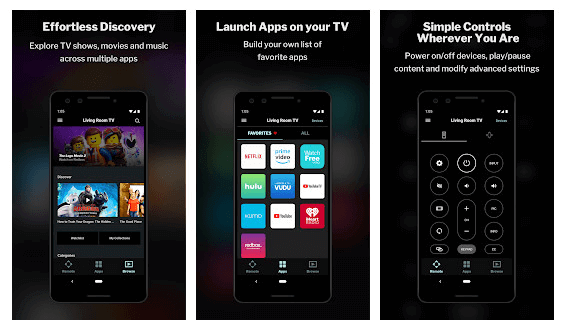 SURE Smart Home & TV Remote
This app, which can also be used as a universal remote, was created by SURE Universal. The app is compatible with Vizio TVs and Fire TV, Roku, and Chromecast. The application's UI is very user-friendly and straightforward.
As a universal remote, it can control TVs and air conditioners, refrigerators, and other smart devices. It can also be used in conjunction with various streaming providers.
Further, the app's functionality can be tailored to individual needs by adjusting the appropriate permissions. There's also support for Android versions 4.2 and higher in the app. If you upgrade to one of their premium plans (prices start at $5 per month), they'll also provide you with helpful customer service.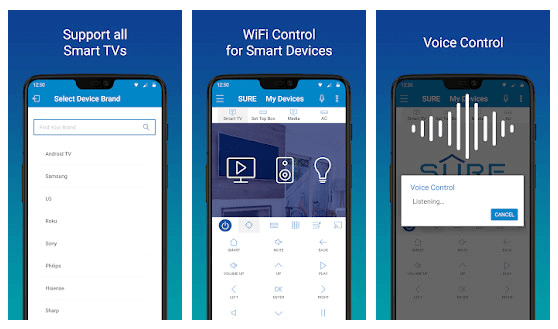 Bonus: Control Any iPhone Device With MoniMaster
Apart from controlling TV using above mentioned app, you can also control any iPhone device using a phone activity control application like MoniMaster for iOS .
Remotely and undetected, monitor any iOS device's communications and location as well as its contacts, calendar, calls, and more using this secure and flexible application. Let's learn more about it!
Key Features of MoniMaster:
See everything on child's phone or control employee's device remotely to keep an eye on their activity, restrict access to inappropriate content, and set time limits.
The GPS tracking function of MoniMaster is a fantastic assistance if you need to know someone's precise location. You can use it to follow the target phone's movements in real-time and see where it has been in the past. If you're concerned about your child's safety, you can also use Geofences.
Incoming, outgoing, missed, and rejected calls can all be conveniently seen in detail with this tool. Information like contact names, phone numbers, call length, and timestamps all be accessed straightforwardly.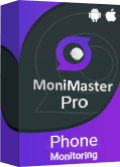 By using MoniMaster, you can see exactly what websites the target phone has been to when they were visited and even what time of day they were visited.
This mobile phone activity tracking software makes it easy to monitor text messages, instant messaging conversations, and other social applications. You can also read the chat logs of popular IM services, including WhatsApp, Skype, KIK, and WeChat.
How to Use MoniMaster for iOS?
Step 1. Purchase Your Favorite Plan:
Click the "Buy Now" button to pursue a legitimate record utilizing a valid email address. Buy a permit to get close to all elements of this Android observing application.
Step 2. Get Everything All Set Up by Following the Instructions:
Click "Setup Guide" on the "My Products" tab after locating the plan you bought. Please read the setup instructions carefully, as they will set you on how to download and install the application.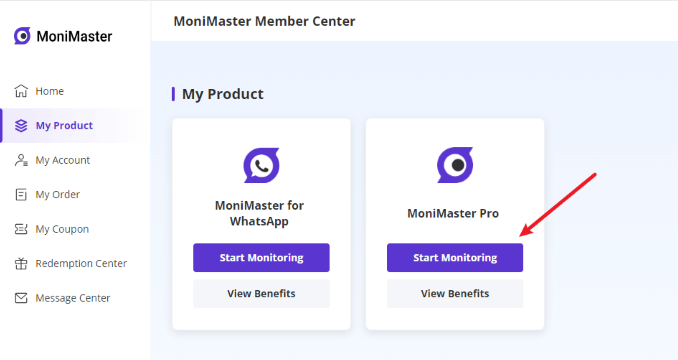 Step3. Inspect the Dashboard to Make Sure Everything Is Working Before You Begin Tracking:
Make sure to hit the "Verify Setup" button at the bottom of the setup page once you've finished installing everything on the target phone. After that, you can check the targeted phone's information in its dashboard.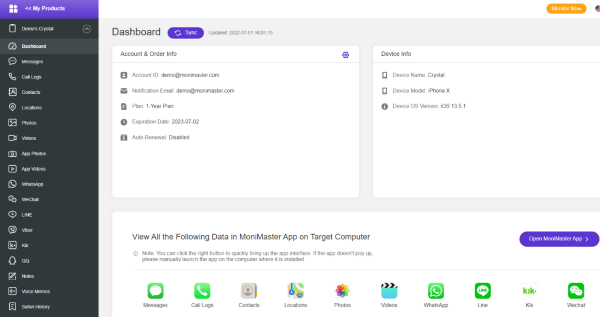 Conclusion
Therefore, there's no need to stress if you've misplaced or broken your original Vizio TV remote control device. As a result of this article, you are now well-versed in the most effective apps for operating your Vizio TV from a distance. But if you want to control any iPhone device without them knowing, an activity tracking app like MoniMaster for iOS is a great option!