In some cases, when you either lost your phone or your phone is not working. And it is important to connect with friends and family. I know what feeling you will have at that time. Most people ask the question can you read text messages on Verizon. So in this article, we will guide you on how to view text messages on Verizon.
How to Read Text Messages Online Verizon?
Verizon smart family is an exclusive parental control app. In two different ways, you can check How to Read Text Messages Online Verizon. The first one is using the website and the second is using the App. We are discussing both methods in detail. Let's start with the first one.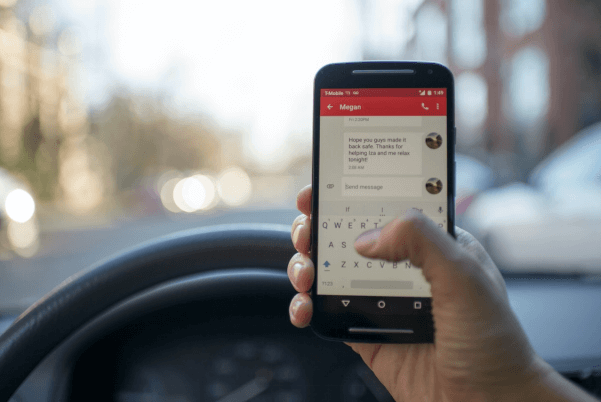 View Text Messages on Verizon by Verizon Website
You can read Verizon text messages online using their website. Using this method, a user can get access to text messages not older the three months. Follow the sets mentioned below to view text messages on Verizon using the Website.
Step 1. The first steps is to Visit the Verizon's website.
Step 2. Login to Your Verizon Account using your credentials. If you don't have one, you will need to create your account first.
Step 3. Now move to the account page and click on the Text Online.
Step 4. Accept the terms of services.
Step 5. Tap on view Conversation at the left.
Step 6. Here you can check and read Verizon text messages online.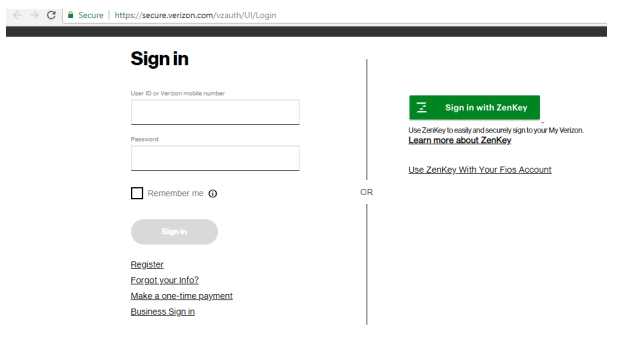 2. View Text Messages on Verizon via Verizon App
The second method is to use the Verizon App. However, you will have to confirm your identity first. After installing the Verizon App, it is mandatory that the sim you are using is inserted into the handset. As the app will confirm your identity by sending you an OTP or confirmation code. The whole process is summarized below,
Download and Install the Verizon Message Plus app on your Mobile.
Run the app and enter your number to show the prompt message.
You will receive a verification code on the number. Enter the confirmation code in App to confirm your identity.
Fill in your profile detail and you are all set to read Verizon text messages online.
Besides this, you can use the app for all types of audio, video, and chat options.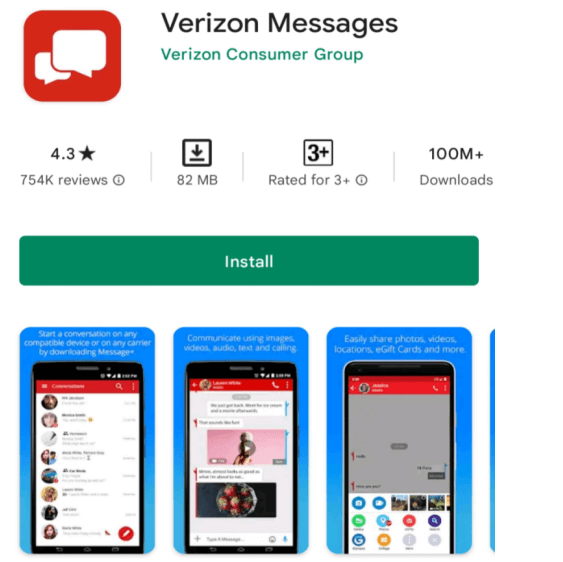 3. View Text History on Verizon
Users can also read Verizon text messages online using the text history option on Verizon. Verizon allows its users to view text and call history. Users can view text messages for the last three months and call logs for 18 months on the website. You can follow the steps mentioned below to view text history on Verizon.
Log in to your Verizon Account.
Tap on "My Usage" > View Previous Cycle.
Go to your billing Section and select your billing cycle for text messages.
Besides this, you can also get a complete history of your call logs and data activities.
Can I See My Husband's Text Messages on Verizon?
If you have a question in your mind, can I see my husband's text messages on Verizon? Then let me tell you that the simple answer is "No". Verizon has a strict privacy policy. And it does not allow anyone to see someone else text messages. Another reason is that you will need to verify the login attempt with the confirmation code. Which is almost impossible. But you can catch a cheating husband on WhatsApp.
If you want to see your husband's text messages on Verizon. We are sharing a 100% working app with you i.e. MoniMaster. We will discuss it in detail.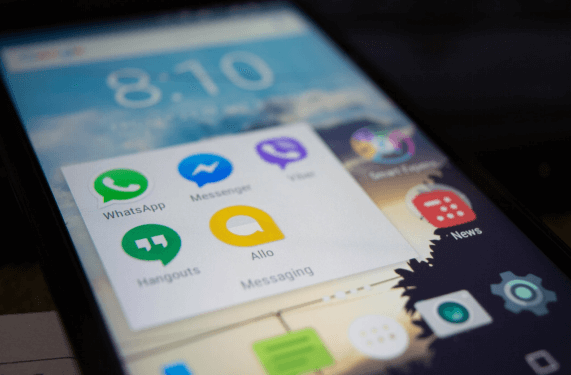 How to Read Someone's Text Messages Without Their Phone Free?
Due to a strict privacy policy, Verizon does not allow you to see someone's text messages. But still, there are different ways to check these messages. One of them is to use a Surveillance App. The Internet has hundreds of Surveillance Apps that can help you to read someone's text messages. But the selection of the best surveillance app is a tough job. We have narrowed down your search, and here is the best surveillance app for reading Verizon's text messages.
MoniMaster is the surveillance we are talking about. Some common features are listed below.
NOTE:
Monimaster is an useful parental control app. It supports Android and iOS devices. Next we introduce Monimaster for Android in detail including its features and installation steps.
If your target one is an iOS user. You can click the "View Demo" button to know more features about iOS Monitoring.
Access to Verizon's text Messages:
MoniMaster enables you to read text messages of any target device. Whether it is your husband's, Wife, or any other person's phone. You can get complete access to the text messages without knowing.
Access to Deleted Messages:
Another smart feature of MoniMaster is Access to Deleted Text Messages. You can view even deleted messages using MoniMaster.
Access to Social Messaging Apps:
Besides how to read someone's text messages without their phone free, MoniMaster give you access to all social messaging Apps. Such as WhatsApp, Viber, Messenger, Line, Snapchat, etc.
Accessing phone Files:
Besides accessing all types of messages. MoniMaster gives you access to files stored in the target phone device. You can view all types of video, audio, documents, and other types of files stored on the target device using MoniMaster Android Monitoring.
Remote Tracking and Control:
MoniMaster is equipped with multiple remote control features. It gives you access to track the location of the target device, Capture screenshot, Geo-fencing, and access call logs.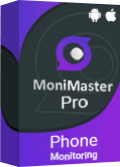 How to Use MoniMaster Android Monitoring?
The Monimaster Android Monitoring is done in three simple steps. Just follow the step mentioned below and you are ready to view text messages on Verizon as well as perform other tasks.
Step 1. Create a Valid Account:
The first step of MoniMaster Android Monitoring is to create an account using your email address. Once the account is created, buy the package plan that best suits you.
Step 2. Setup the Configuration:
The second step is configuration setup. In this step, you will need physical access to the target device. Install the Monimaster app on the target device, and log in to your account.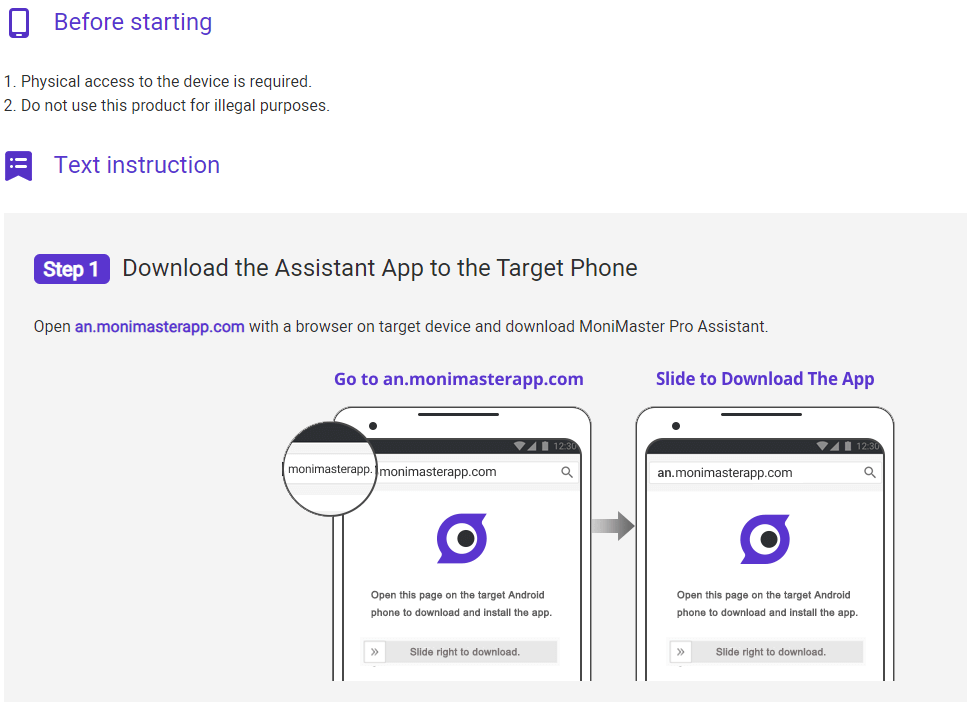 Step 3. Verify The setup:
The last step is Verification. During the verification, you will be directed to Monimaster's online dashboard. Now you are ready to read Verizon's text messages using MoniMaster.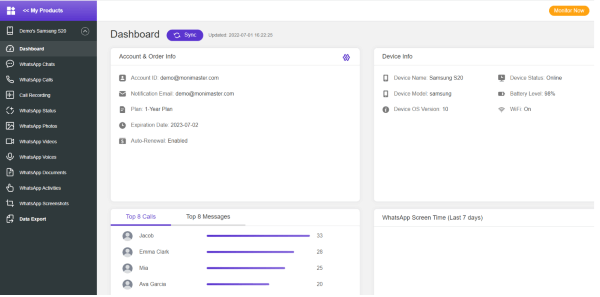 Advantages of Choosing MoniMaster
Choosing MoniMaster Android Monitoring to view Verizon's text messages has a lot of advantages. Some of them are mentioned below.
The Process of reading text Messages using MoniMaster is completely secret. The target person will not be able to know about this whole process.
The second advantage of Monimaster is the perfect value of money. The membership plans of MoniMaster are cheaper than other surveillance apps.
The surveillance process using Monimaster is in real-time, and the data is synced in real-time with an online dashboard. So you don't face any delay.
FAQs about Read Verizon Text Messages
Can I read text messages from other phones on my account?
Yes, you can read text messages from other phones using your account. Because Verizon keeps a record of all handled devices that you are using. Further, you can use either Verizon's App or website to view and read text messages.
Can you read actual text messages on Verizon?
Yes. Verizon allows you to read actual text messages using their app of Website. However, there is a time restriction that applies. You can read actual text messages for the past three months. As well as you can view the call history for the past 18 Months.
Can the primary account holder view text messages Verizon?
No, a primary account holder cannot view text messages on Verizon. A primary account holder has access to view the usage details, but he/she is unable to view the content of messages. Use the Monimaster surveillance app to view text messages on Verizon.
Conclusion:
Verizon Users can view and read text messages on Verizon in two different ways. i.e. Using Verizon's Websites or apps. However, due to a strict privacy policy, you cannot view someone's else text messages on Verizon. If you are looking for how to read someone's text messages without their phone free. You can Use MoniMaster App. The is equipped with a lot of interesting features.