Every internet browser has an incognito mode, where people can skip browsing history. Normally this mode does not store the browsing history. In every browser incognito mode has different names, such as private browsing, Private mode. All these terms have the same meaning. In this article, we will brief you on where this data is stored, how to view it, and how to clear incognito history.
What Does Incognito Mode Do?
Incognito Mode is a type of browsing mode that skips saving browsing history.
When someone browses the internet in incognito mode. It does not store your internet history, passwords, and other activities.

All data is erased when the browsing session is over. So anyone looking for your browsing history will not be able to see what you have accessed via your device. It ensures your privacy.

Besides this, it is the best way to use a public computer while using personal information.

In some cases some signs are left, therefore this article is purely dedicated to the topic of how to clear incognito history. In order to ensure privacy.
NOTE:
If you want to view incognito history on Android even deleted, you can move to Part 6 and try MoniMaster for Android . It is an excellent tool to view activities, calls, messagess, files and so on.
How to Delete Incognito History Permanently on Windows?
As they try to get as much info from browsers using cookies. When we browse the internet on a computer, we use windows, in normal mode, it can occupy your space and slow your computer. Hence it has a direct effect on your computer. So it is better to use incognito mode while browsing. Normally we use chrome, Mozilla, and Internet explorer.
Clear incognito history in Chrome
Step 1. Open You chrome browser and paste the link in the address bar chrome://settings/content/cookies.
Step 2. Tap "Enable" this option. "Keep data until you quit your browser".
Step 3. Press Done to confirm.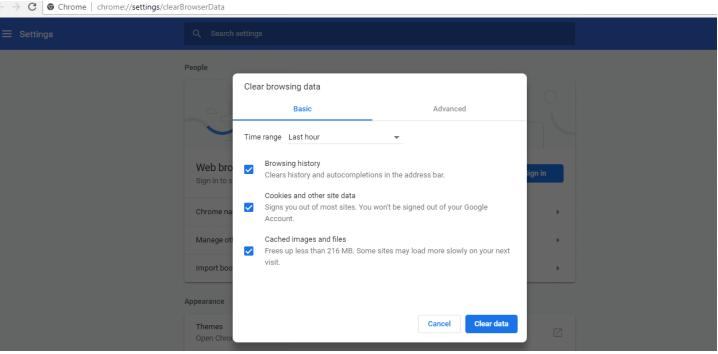 Clear incognito history in Firefox
Step 1. Open You chrome browser and paste the link in the address bar chrome://settings/content/cookies.
Step 2. Open your Mozilla Firefox browser and past "about: preferences#privacy" in the address bar and tap Enter.
Step 3. Go to history, choose the custom history option "Clear history when Firefox closes.
Step 4. Press Okay to Confirm.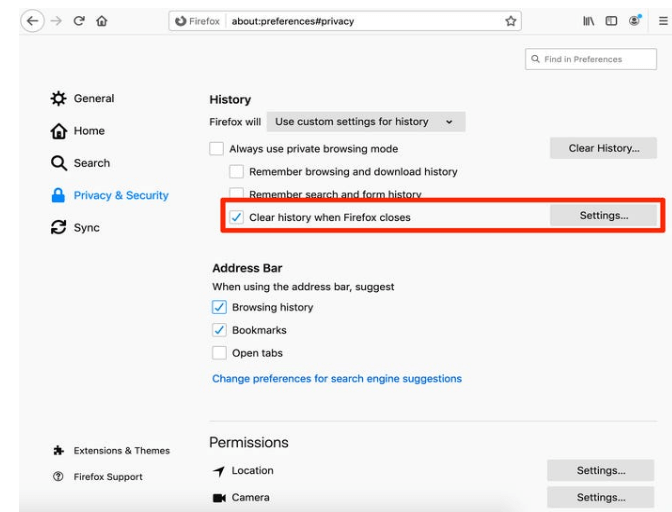 Clear incognito history in IE
Step 1. Open internet explorer and tap setting > Internet Option.
Step 2. Tap On the General tab > Delete browsing history on exit.
Step 3. Select the data type, choose one or more options and tap Ok.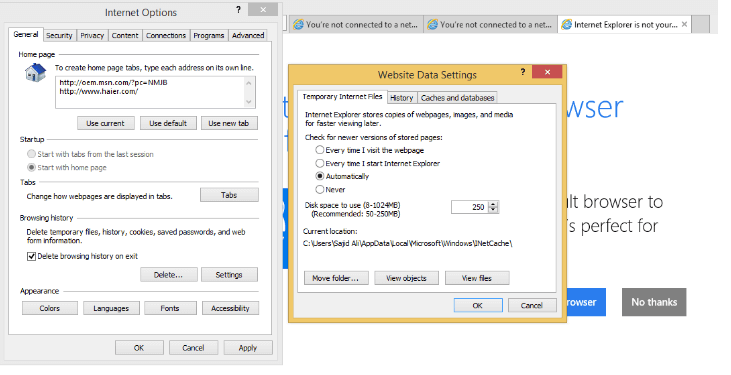 How to Delete Incognito History on Mac?
Just like windows, Mac is also commonly used for browsing. So we will also discuss how to delete incognito history on MAC. It is worth mentioning that Safari is a pre-installed browser on Mac. However, some people use other browsers such as chrome, opera, etc.
Download and install Incognito History cleaner on your MAC device.
Launch the cleaner app.
Check and scan for the data you want to delete.
You can view the scan results from Preview Button.
Press the delete button to clear the selected data.
Once the process is completed, it will delete incognito history on Your Mac.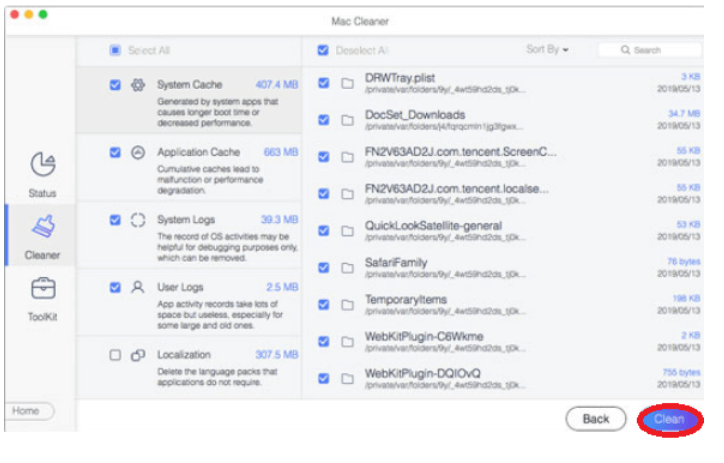 How to Delete Incognito History on Android?
Android is the most commonly used operating system in the world. Android supports the chrome browser as well as a dedicated app. So here are the tips for both on how to clear incognito history on android . We will first discuss Chrome App.
Clear incognito history Android in chrome app:
1. Go to Your Chrome browser App > Menu > History > Browsing History.
2. You will see a list of data or files you viewed, and accessed while browsing.
3. Now click on "Clear Data".
4. All data will be cleared in the chrome app.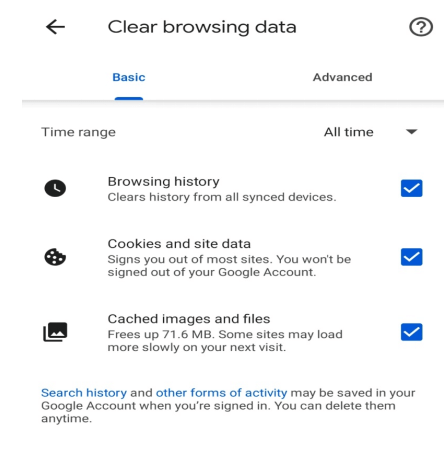 2. On Android 4.0 or earlier
If you are using android 4.0 or an earlier version. There is a different approach to delete incognito history on android. Because there is no dedicated chrome app, in this version a built-in mobile browser is used. Follow the steps mentioned below.
1. Go to Menu > Setting > Privacy Setting
2. Click on Clear Cookies, Clear data, or Clear Cache.
3. You are Done.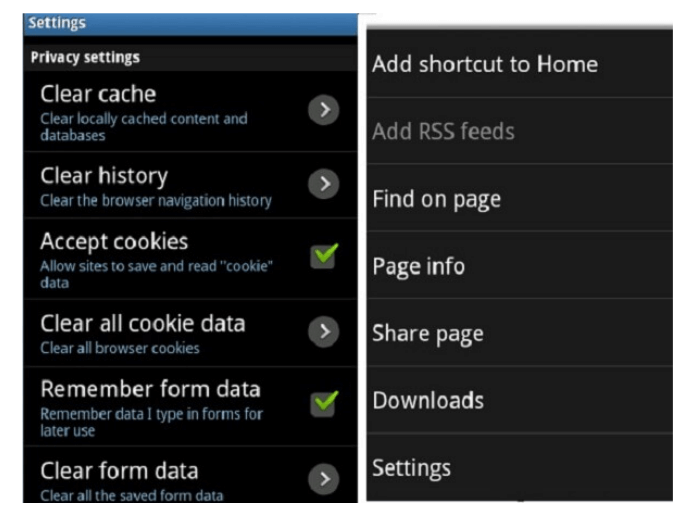 How to Clear Private Browsing History on iPhone?
How to delete incognito history in mobile? You can also access Incognito mode on your phone, whether it is iOS. Android or another type of OS. You can activate, this mode and ensure your privacy by safe browsing. Now we will discuss how to clear private browsing history on iPhone.
To clear Private browsing history on your iPhone you will need an iPhone eraser.
Download and install the iPhone eraser on your computer and connect your iPhone.
You will get three options, low, middle, and High. Depending upon your choice, select the one that best suit you.
Tap the start button and enter the PIN 0000.
After the PIN is entered, it will clear all the data in your iPhone.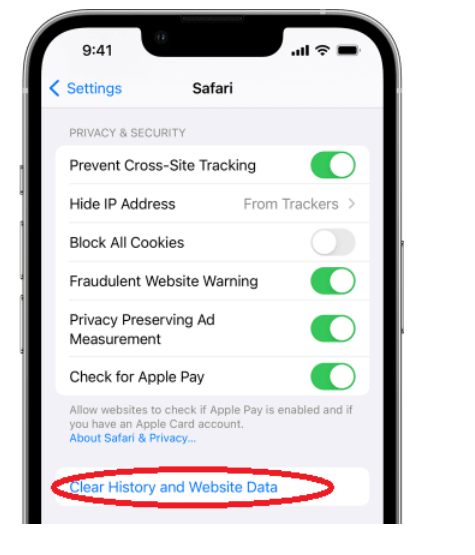 How to View Incognito History on Android Even Deleted?
If your kids or someone that you care about a lot is using Incognito Mode for browsing. Then there is no chance to get what he/she is browsing. The good news is that we have come up with a third-party monitoring app that will help you to view incognito history on Android even deleted. We are talking about MoniMaster for Android app. The app can be used for different purposes. Some features are listed below.
Access to Browsing History:
One of the main functions of MoniMaster is to give you access to browsing history. It gives you access to browsing history in normal as well as incognito mode. You can view browsing data even if it is cleared or deleted.
Kids or target device Location:
The app gives you an opportunity to track a cell phone location . You can set a safe zone for your kids and get real-time alerts if they cross the limits.
To whom they call or Chat:
MoniMaster gives you access to know about your kids. To whom they chat via SMS, or they talk on call. You will get all this data with a time stamp and phone number.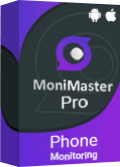 Access to Data Stored in Phone:
Using MoniMaster you can get access to data stored in the target android phone. You can view, audio, video, Pdf, and another type of files using MoniMaster.
Social Media Access:
Using MoniMaster Android Monitoring a user can get all types of social media accounts of the target device. This include, WhatsApp, Facebook, Instagram, Messenger, etc. For example, read Snapchat messages and activities.
How to Use MoniMaster Android Monitoring:
MoniMaster is easy to use. The whole MoniMaster Android Monitoring consists of three easy steps. All these are mentioned below.
Step 1. Create an Account:
The First step is to create an account using MoniMaster. For this step, you will require an email address. Sign up with your email address and purchase the plane that best suit you.
Step 2. Setup the Configuration:
The second step is to download and install the MoniMaster application on the target device. You will need one-time physical access for this.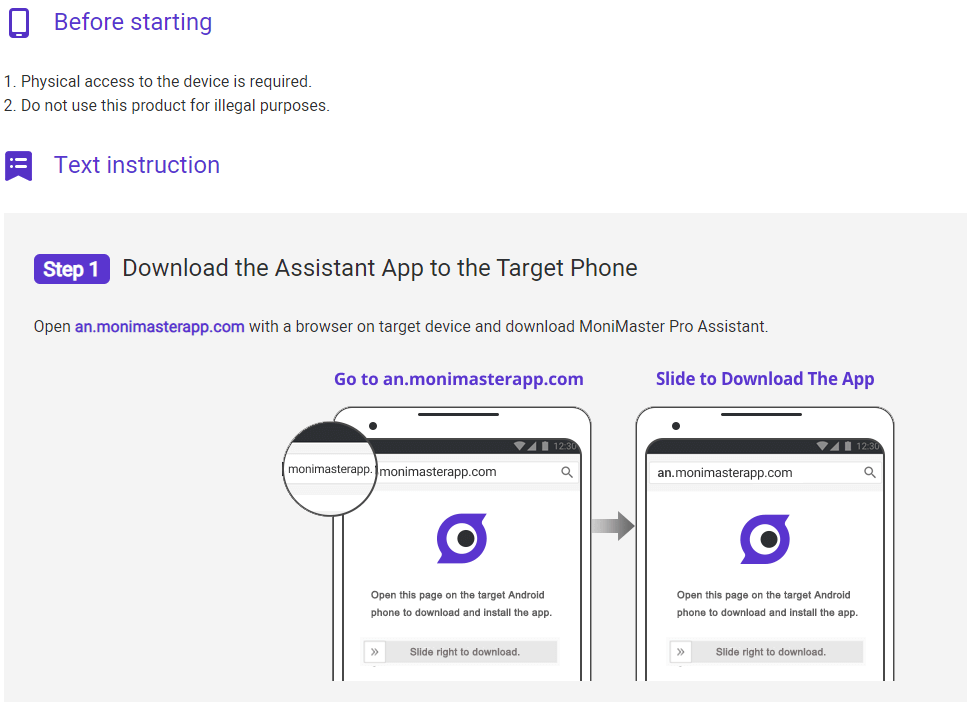 Step 3. Verify The setup:
The third step consists of verification. Once the account is verified. You are ready to view the browsing history of the target device using MoniMaster.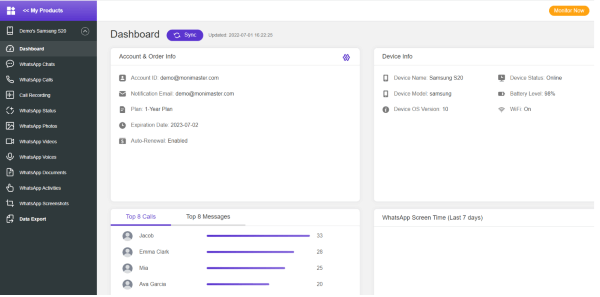 Advantages of Choosing MoniMaster Android Monitoring
Choosing MoniMaster for android Monitoring has a lot of benefits. Some of them are mentioned below.
The first advantage is enhanced privacy. The monitoring process is completely secure, and the target person will not be able to know about this whole process.
The pricing plan of MoniMaster Android Monitoring is affordable as compared to other tracking apps.
MoniMaster is the best value for money that you are investing to track your kids to view browsing history.
FAQs about Clear Incognito History
Can you look through incognito history?
Normally when you are using the Incognito mode, you cannot go through the browsing history. The Artificial intelligence involved in the incognito browsing mode deletes everything including browsing history, cookies, and passwords as your session is over.
Is Incognito history saved in WIFI?
Wi-Fi connects a user to the internet. So it keeps all logs accessed via the router, whether the browsing is done in normal or incognito mode. But there is nothing to worry about, these data are not easily retrievable. And requires a lot of expertise.
Can my internet provider see my deleted history?
If you delete your browsing history from your device, still your internet services provider can see your browsing data. All your data is easily viewable to the ISP admin. If you want to hide your browsing history the best option is to use VPN.
Conclusion:
If you don't want to share your privacy with anyone else. Using the incognito mode is the best option to use. The incognito mode solves this problem up to some extent. But it doesn't eliminate the risk Completely. That is the reason we have added a complete article on how to delete incognito history. If you are looking for an App that gives access to the browsing history, Try MoniMaster for Android .