Private browsing mode is a feature can be seen on most of browsers. It is available in both Android and iOS operating system. This post is intented to tell the basic knowledge of private browsing and how to view private browsing history on iPhone.
Whether your purpose is to monitor your child or monitor the content on your lover's phone. This article will give you the answer you want.
Part 1: What is Private Mode on iPhone?
Private browsing mode On iPhone is a kind of browsing history that stops your browser from leaving any kind of digital footprints that can be used to track your activities online. It also calls incognito mode on iPhone. Private browsing system is available in iPhone that run on iOS 5 and later. From iOS 5 to now, Apple has improved this private browsing feature a lot.
NOTE:
If you want to know how to see someone's private search history on iPhone secretly, you can move to part 3. Here, we have MoniMaster to view history on iPhone. Keep reading and try it!
What Can Private Browsing Mode Do?
There are various things that can be done by using private browsing mode. It protects you from online tracking and keeps your identity secret. Here are some things that private browsing mode can do:
It hides all the records of your Internet history.


It hides all the passwords you enter into websites.


It doesn't support any kind of auto completion of passwords or usernames.


It doesn't let the browser save any search history.


It doesn't let any website to add any cookies to your device.
How to Use Private Browsing Mode on iPhone?
First you need to launch Safari browser on your iPhone.
Then tap on the tab icon that you will find below of your screen.
Finally, you need to tap on the "Private" button and then tap "Done" to confirm.
The window will change into dark theme and you will enter into private browsing mode. Then simply you can browse the internet as before but you won't be traced anymore.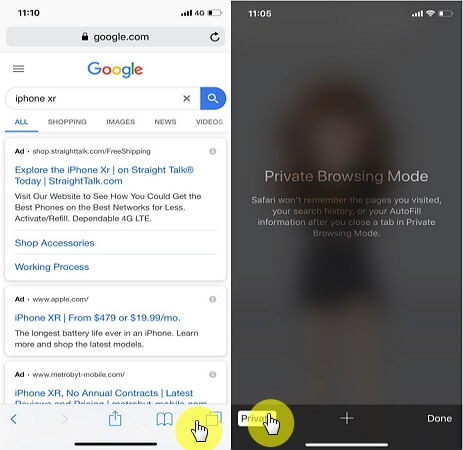 Part 2: Can Private Browsing Be Traced on iPhone?
iPhone Internet history tracking is possible. Though private browsing seems safe and untraceable to users, it still can be tracked by using thechnical ways and check search history on iPhone is possible.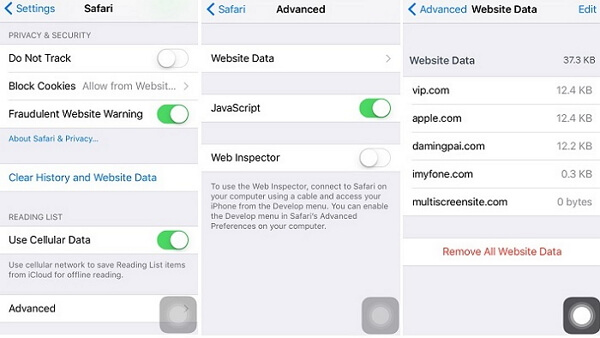 For the iPhone uers, you can check private browsing history on iPhone from its "Settings" menu, no any complicated technical approaches necessary.
Here is how to view private browsing history on iPhone :
First you need to open the "Settings" menu of your iPhone.
Then you need to find "Browser" option by scrolling down the screen and select it.
Again you need to scroll to the bottom of "Browser" option to tap on "Advanced".
Then you'll be able to find the Website Data by navigating to the next section.
Finally, tap on "Website Data" option and you will find deleted history of your browser there.
Limitaion:
It won't save any of your browsing information on the browser, but it can track the IP address, bookmarks and traffic-related information of your device.
Part 3: How to View Private Browsing History On Safari iPhone?
Also, if the target device has a tracking tool installed, then all the search histories can be easily monitored. So, we can easily know that it's possible to track private browsing on iPhone even the private browsing mode is enabled.
When it comes to see incognito history on iPhone, MoniMaster is a safe and powerful iPhone tracking and monitoring tool which can reach this aim well. It can monitor 20 + iPhone file types including view private browsing history safari iPhone. All the Safari searching histories and bookmarks can be viewed to discover what the target person is browsing online.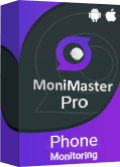 MoniMaster Key Features:
Check all incoming and outgoing calls & SMS.

Spy on social media apps like WhatsApp, Kik, Viber, Line and more.

Track boyfriend or girlfriend phone location and view location history.

Remotely access the files on the target phone, like contacts, photos, call logs, etc.

Retrieve and display deleted text messages from various messaging apps on the target device.
Now, find the steps below on how to view private browsing history on Safari iPhone:
How to Track Private Browsing on iPhone By MoniMaster?
Step 1. Make a Valid Account
First you need to "Sign Up" a valid account for MoniMaster and purchase a plan to enjoy the full features.

Step 2. Download and Install the App
After the successful purchase, you will be guide to "My Products" page, here you can find the detailed guide to install the iOS app on target's frequently used computer.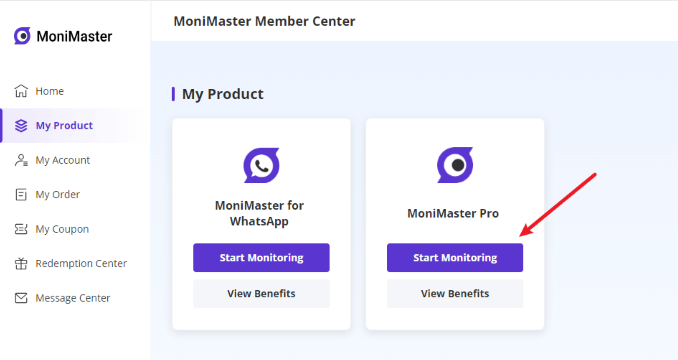 Step 3. View Private Browsing History on iPhone
Now, the app will automatically find out all the backups on this computer, and you can be ready to choose a backup to scan. Then all the data will be analyzed and show you the private iPhone browsing histories on iPhone.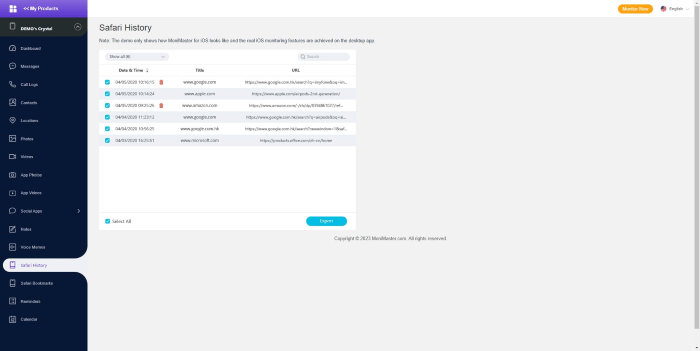 NOTE:
Unfortunately, MoniMaster can't see Safari related records for iOS 13 and above. We are working on fixing this issue, so stay tuned.
Compatibility: It's compatible with iOS 9 to iOS 17.
Bonus: How to Tell If Someone is Using Private Browsing on iPhone?
On an iPhone, it can be challenging to determine if someone is using private browsing mode directly. However, there are a few indicators that can suggest someone might be using private browsing:
Safari Icon: If the Safari icon appears dark or grayed out, it could indicate that private browsing mode is enabled. However, this alone is not a definitive indicator, as the icon can also appear this way for other reasons.
Lack of Search History: Private browsing mode does not save browsing history, so if you notice that there is no browsing history available on the device, it could be an indication that private browsing is being used.
Absence of Autofill Suggestions: Private browsing mode also disables autofill suggestions, so if you observe that there are no autofill suggestions appearing when entering URLs or filling out forms, it could suggest private browsing.
Limited Website Data: Private browsing mode prevents websites from storing data, such as cookies or cached files. If you notice that websites are not remembering login information or preferences, it could be an indication of private browsing.
FAQs about How to View Private Browsing History Safari iPhone
Question:
How can I see what my husband is doing in incognito mode?
You can try MoniMaster , which is a monitoring software that allows parents to track their children's online activity. MoniMaster can also be used to view private browsing history on iPhone of a spouse or partner.
It is compatible with both iOS and Android devices and can be installed remotely. To view Safari history on an iOS device, MoniMaster can be used to access the device's iCloud backup and extract the browsing history.
Question:
How to check private browsing history on iPad?
Private browsing history on an iPad is not stored on the device, which means that it cannot be accessed directly. However, there are a few ways to check if private browsing mode was used on an iPad:
1. Check the Safari tabs: If Safari is still open, you can check the tabs to see if any private browsing tabs are open. To do this, tap the tabs icon in the bottom right corner of the Safari app and look for tabs with a dark background.
2. Check the browsing history on another device: If the iPad is synced with another device, such as a Mac, iPhone or MoniMaster, you can check the browsing history on that device. To do this, open Safari on the other device and go to History > Show All History. From there, you can see the browsing history for all synced devices, including the iPad.
Question:
Is Safari private mode really private?
Safari's private browsing mode is designed to offer users a level of privacy by not storing browsing history, cookies, or other data on the device. However, it is important to understand that private browsing mode is not completely private and does not offer complete anonymity.
Conclusion
After reading this article, you now know how to see someone's private browsing history on iPhone. It's not tough if you have a step by step informative guideline like we have described in this article.
Also if you want to know how to find private history on iPhone by other's phone without knowing then MoniMaster app is the one that you should be using. After reading our review of it, you can definitely start believing that this is the best phone monitoring app on the internet.