Question:
Can an iPhone be cloned?
Yes, that is. We've written a lot of articles on cloning phones and getting apps through unauthorized means, so we think it's time that we do an article on how to clone an iPhone without someone knowing. This article shows you how to clone an iPhone.
This tutorial includes simple steps that are easy to follow. Each step makes you feel like you're already a spy, and you are able to clone any iPhone easily. Let's begin to clone iPhone using the following five ways:

Way 1: Clone an iPhone by Quick Start
The first and perhaps the easiest way to clone an iPhone is through Quick Start. It has the simplest interface. A cloning tool as a website would have a very small interface. This tool offers all the functions you need.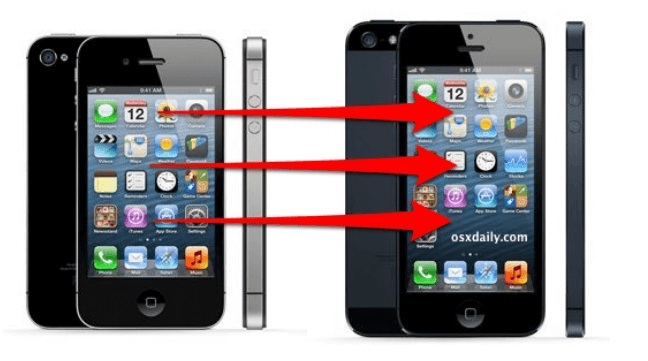 Features of Quick Start
With Quick Start, you can delete apps, and duplicate apps, you can update apps, clone apps, and restore an iPhone to factory settings.

It does not offer any form of configuring and managing. Once you activate this app, it automatically starts with all the features.

The process is easy, straightforward and effective.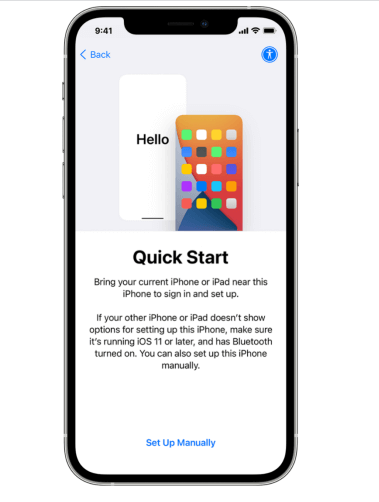 Requirement:
A PC or Mac that has the Internet connectivity.

The app must be activated.

The app must be running and plugged into the Internet.
How to Clone an iPhone Without Someone Knowing by Quick Start?
Step 1. Click on the Download button on the top left.
Step 2. When you need to clone an iPhone quickly, this is the best tool to get the job done. All you need is a smartphone and a computer with a fast internet connection.
Step 3. Download the app on to your computer.
Step 4. Launch the app. In the dashboard, click on a payment method.
Step 5. You should see the payment button.
Step 6. Enter your iPhone ID.
Step 7. Confirm the pairing.
Step 8. To confirm the problem, select Quick Start and hit Start.
Step 9. A text message will be sent to the original iPhone.
Step 10. You can see the QR code that the app has to scan.
Step 11. The cloning tool is open, and waiting for you to go to work.
Way 2: Clone an iPhone via MoniMaster iOS Monitoring
What if you need to clone an iPhone, but you have an iOS device that you don't want to get into any trouble? This is where MoniMaster comes to save the day.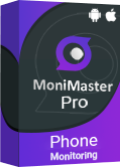 MoniMaster iOS Monitoring gives you an iPhone that is exactly like the original one. Even the logo is identical. This means you can clone an iPhone with one click. This simple app includes all the functions you'll need to clone an iPhone.
Highlights of MoniMaster iOS Monitoring:
Real Time Version:
In case you're trying to clone an iPhone, you may need to activate it and make it available. We believe that using real time is best, and you shouldn't worry about the notification icon that's appearing in your iPhone's status bar. This enables you to copy an iPhone instantly, whenever you want.
Manage Your Apps:
If you want to recover deleted messages on iPhone, MoniMaster iOS Monitoring will help you out. All you need to do is to choose an app, press Copy, and your iPhone is ready for use.
Synch an iOS Device Quickly:
This is a crucial part of cloning an iPhone. The Synch feature enables you to connect your iOS device to your PC or Mac via USB. With Synch, you can sync apps, documents, and settings as if the two devices are connected directly.
One-Click Replacement:
Can be used to easily transfer an iOS device to another iOS device. This is helpful to those who have bought an iPhone on eBay and don't want to keep an old model.
Calls and Contacts Tracking:
Track every one of the approaching and active calls with names, timestamps, and check someone's call history online.
How to Clone an iPhone Without iCloud Password by MoniMaster iOS Monitoring?
Step 1. Make a Valid Account
Click on the Sign Up button to pursue a legitimate record utilizing a credible email address. Buy a permit to get sufficiently close to all elements of this iOS checking application.

Step 2. Follow the Setup Guide to Complete the Configuration
On the My Products page, you can observe the arrangement you have bought and click on the Arrangement Guide button. Peruse the directions cautiously to figure out how to download and introduce the application to set it up.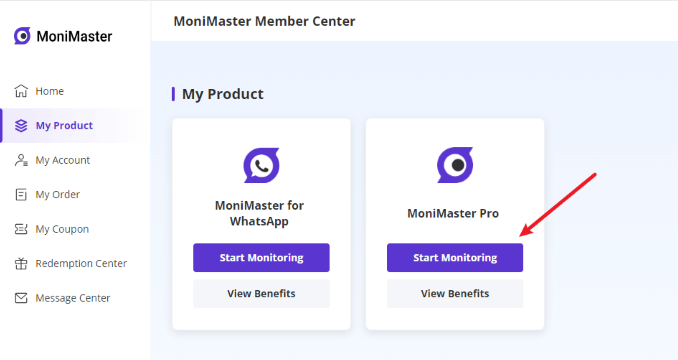 Step 3. Check Your Setup and Start Monitoring on the Web App
After finishing the arrangement and establishment on the objective PC, remember to tap on the Confirm Setup button at the lower part of the Arrangement Guide page. Then you will want to check every one of the available information types.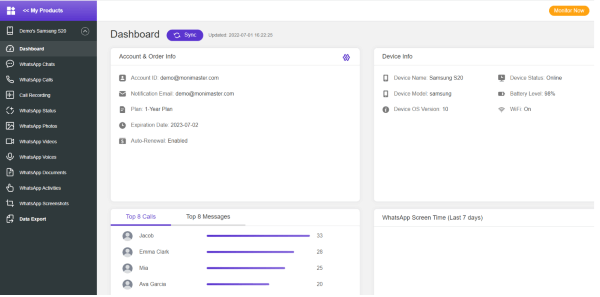 Advantages of Choosing MoniMaster
Easy to install:
It is a simple software, and anyone can use it.
Easy to configure:
It is a self-configuring software. Installing the software is easy.
Very fast:
When the app detects the presence of the attached iOS device, it starts cloning the device. Using the cloning software takes no more than five minutes.
Always there for you:
In case you need to clone an iPhone, MoniMaster iOS Monitoring is always there for you.
Way 3: Clone an iPhone by iCloud
When you use an iCloud cloning tool, you can start cloning the device immediately. This means, when you want to use the computer to create the remote iOS device, you can directly connect the computer and the iOS device to the computer. It saves a lot of time.
Requirement:
To use the cloning tool, you need to buy iCloud authentication codes.

The tool is available on various websites but it does not work on all iPhone devices.

You need to create a backup file before you start using the cloning tool.
How to Clone an iPhone by iCloud?
When you are cloning an iOS device with iCloud, you need to follow these five steps. In this tutorial, we will discuss the basics of the tool.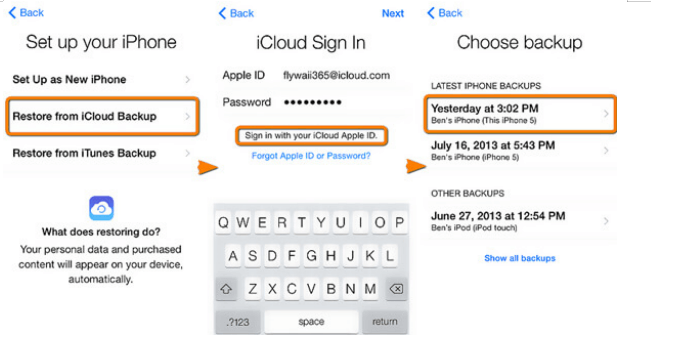 In order to use iCloud cloning tool, you need to download the iOS device management software called iCloud Cloner. After you have downloaded the tool, just open it and click Clone an iPhone button.

In order to clone the iPhone, you need to locate the iOS device and enter its iCloud name. You can use the id followed by the device name, either as iPhone or iPad.

After you have entered the device name, you should click on Clone button to start the cloning process. Then click Continue to continue cloning the iPhone. After the cloning process is complete, you should click Close button to stop the cloning process.

After you have finished cloning the iPhone, you will receive an activation code for it. In order to use the iCloud account, you will need to provide the iCloud code in the same location where you saved the iOS device name. The code is called iCloud Activation Code.

After you have provided the iCloud code, you can start the cloning process by clicking on Connect button. After you are connected to the computer, click Launch Now button. Then wait until the tool is finished with the cloning process.
Way 4: Clone an iPhone Using iTunes
Apple has their own Apple-supplied software called iTunes. This software works by cloning an iTunes backup file and then importing it to the target iOS device. This process is much faster than any third-party software. The best thing about this is that you can clone an iPhone in seconds and begin using it instantly.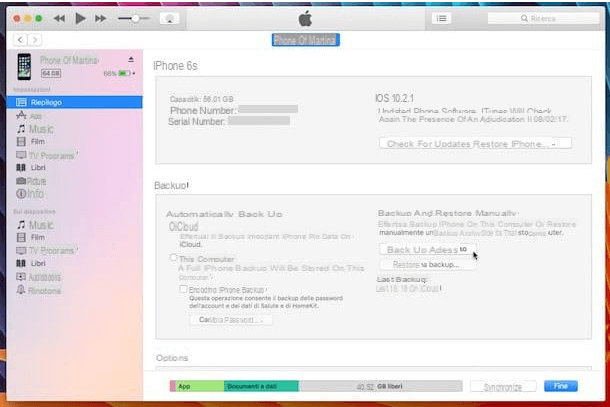 Requirement:
iTunes is the main operating software that is used to sync data between devices. It is recommended that you run this on your main machine and any Windows-based machines that you want to sync your iOS device with. You can use a Mac or Windows computer.

The idea behind using Apple-supplied software is that it only supports one device at a time. Therefore, if you have an iPhone with you, you will be able to use it right away.
How to Clone an iPhone by iTunes?
Step 1. In order to use the iTunes Cloner, you need to download the iTunes Cloner application. Once you have downloaded the application, just click on Clone iPhone button in the interface.
Step 2. The Clone iPhone application will ask you to confirm your credentials so that it can proceed. Here you can select an Apple ID or create an iPhone account.
Step 3. The cloned iPhone software will load and you will have to enter the device name and the Apple ID/iPhone account information. You can either type your Apple ID or click the Enter the iTunes ID/iPhone Account Information button.
Step 4. Once you have selected the device you wish to clone, you will be shown a screen showing you the device backup file. You will need to choose the iOS device backup file and then click Continue button. Your iPhone device will be cloned easily.
Way 5: Clone an iPhone When Transfer SIM card
Once you have a number, you can use the SIM card that is already inserted into your device. A SIM card can be inserted by your friend or colleague. This step is important. You can get a SIM card and enter the details manually if you have lost the SIM card or you don't have one inserted. You can also do it via internet or by using other social media.

How to do it:
Once you have the number, you can enter the information manually into the interface, including your personal data and phone number.

You can enter the details in the input box of your cloned device.

Now, click Transfer button.

You will see a pop-up screen which will show you the transfer information. The transfer process should be complete in 5 minutes.

After completing the process, you can insert the number.

The information you entered on the cloned device will be shown in the new phone.
FAQs about Cloning an iPhone
1. Is cloning a phone illegal or not?
Cloning a phone is legal and illegal in many situations. If you are doing it for some bad purpose then it is illegal. If you are cloning it for some good purpose like to take care of kids and wife etc., then it is considered as legal. It shows it depends on situation and intent. However, in many states it is totally ban to clone someone's else phone.

2. Can I detect if my phone has been cloned?
It is an easy task to find that someone has clone your phone or not. All you can do is to change the phone settings in iPhone so that you can use it. If you have iPhone 5, then just go to Settings, then click General then About This Device and then Software Update. You will get two different phone options on your screen, the first one is the one that you have on your phone and the second one is the new phone and you can identify it easily.

3. Can you clone a phone without a SIM card?
Not easily. The device needs to be booted up. It may take 5 to 20 minutes. However, there are some free software for this purpose. You can either download and install it on your cloned device or simply use this device and see if it works.
Summary:
It is a good thing to clone your own iPhone in case you want to use the data plan that is in your original iPhone. It can prove very useful in case of family emergency. The best app to clone an iPhone is MoniMaster iOS Monitoring. It can also keep track of how much data your friends and family are using on the Apple devices. If you want to clone an iPhone of your friends, family or colleagues you can try to clone it using any way from our list.